Music Artists Who Didn't Attend their Rock and Roll Hall of Fame Induction Ceremony
Over the course of its history, many artists or band members have refused to appear at their induction ceremony at the Rock and Roll Hall of Fame. Most of them have done so because they believe that the Hall is a mess. Please feel free to add anybody that I missed.

The Top Ten

1 Axl Rose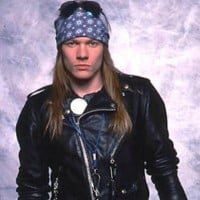 William Bruce Rose Jr., better known as 'Axl Rose', is an American singer born on February 6, 1962, in Lafayette, Indiana. He Is the founder and lead singer of the hard rock band Guns N' Roses. He is a celebrated but controversial figure in the world of rock.
If I was Axl, I wouldn't have come either. The R&R hall of fame sucks anyways. More than half of their inductions aren't even rock acts. I don't blame him for not wanting to be inducted alongside a bunch of lame one hit wonders, pop singers, and rappers.
Axl refused to attend the Guns N' Roses induction ceremony, stating in an open letter that the ceremony didn't "appear to be someplace where I'm actually wanted or respected".
2
Paul McCartney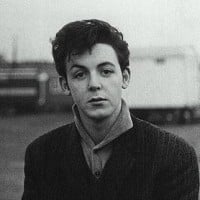 Sir James Paul McCartney (born 18 June 1942) is an English singer-songwriter, multi-instrumentalist, and composer. With John Lennon, George Harrison, and Ringo Starr, he gained worldwide fame with the rock band the Beatles, one of the most popular and influential groups in the history of pop and rock music.One of the most successful composers and performers of all time, he is known for his melodic approach to bass-playing, his versatile and wide tenor vocal range and his musical eclecticism, exploring styles ranging from pre-rock 'n' roll pop to classical and electronica. His songwriting partnership with John Lennon remains the most successful in history
When The Beatles were inducted in 1988, Paul was undergoing a bunch of legal battles with his former bandmates, and said that he would feel "like a complete hypocrite waving and smiling with them at a fake reunion".
Wow, I didn't know that :o.
3
Jerry Garcia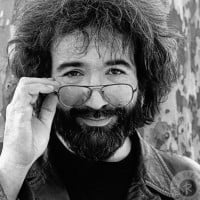 Jerome John "Jerry" Garcia was an American musician best known for his lead guitar work, singing and songwriting with the band the Grateful Dead, which came to prominence during the counterculture era in the 1960s.
Jerry Garcia refused to attend the Grateful Dead's induction because he didn't believe that the concept of a rock and roll hall of fame should exist. As a result, when his other bandmates attended the ceremony, they brought a cardboard cutout of Jerry with them to the stage.
4
Sex Pistols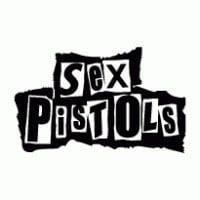 The Sex Pistols were an English punk rock band formed in London in 1975. Although they initially lasted just two and a half years and produced only four singles and one studio album, Never Mind the Bollocks, Here's the Sex Pistols, they are considered one of the most influential acts in the history ...read more.
All four Sex Pistols refused to attend the ceremony. John Lydon wrote an open letter to the Hall on behalf of the band, calling the Hall a "p*** stain" and "urine in wine".
5
Ritchie Blackmore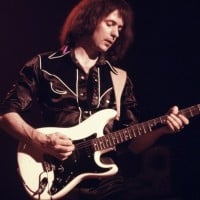 Richard Hugh "Ritchie" Blackmore is an English guitarist and songwriter, best known for his work in the hard rock/metal bands Deep Purple and Rainbow. He was ranked number 16 on Guitar World's "100 Greatest Metal Guitarists of All Time" in 2004, and number 50 in Rolling Stone magazine's list of the "100 Greatest Guitarists of All Time" in 2011. In 2016 he was inducted into the Rock and Roll Hall of Fame as one of original members of Deep Purple.
Ritchie stated that he refused to attend the Deep Purple induction ceremony after the current lineup's touring manager told him the band didn't want him there. Makes sense, considering that Ian Gillan had said several times beforehand that he didn't want to reunite with Ritchie at the ceremony.
I think he probably wouldn't show up anyways - he didn't like such events and he's reclusive.
6
James Brown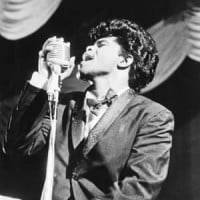 James Joseph Brown was an American singer, songwriter, dancer, musician, record producer and bandleader. A progenitor of funk music and a major figure of 20th century popular music and dance, he is often referred to as the "Godfather of Soul".
James Brown was the very first person to not attend their induction ceremony; the reason why he didn't show up was that he considered himself The Godfather of Soul, not The Godfather of Rock and Roll.
I think they should have taken what he said more seriously and stopped including artists that are not rock (although I don't think other genres are not as good they just need their own hall(s) of fame).
7
Mark Knopfler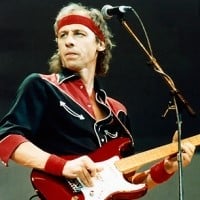 Mark Freuder Knopfler is a British singer, songwriter, guitarist, record producer and film score composer. He is best known for being the frontman of the British band Dire Straits.
Mark Knopfler refused to attend his Induction Ceremony, but neither he nor his management have released a statement on why he didn't show up. Bassist John Illsey said that the only reason he didn't show up was because "he didn't want to".
8
Joni Mitchell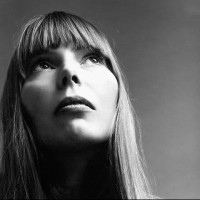 Roberta Joan Mitchell, professionally known as Joni Mitchell, is a Canadian singer-songwriter. Drawing from folk, pop, rock, and jazz, Mitchell's songs often reflect social and environmental ideals as well as her feelings about romance, confusion, disillusionment, and joy.
Joni reunited with her daughter, who she gave up at 21 for adoption, in the same year that she was inducted. The ceremony was held on Mother's Day, and she decided that she would instead spend the day with her daughter and granddaughter. Having said that, she's reclusive enough that she probably wouldn't show up anyways.
9
Rod Stewart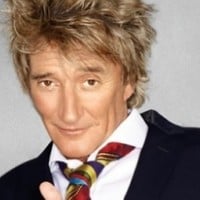 Roderick David "Rod" Stewart is a British rock singer-songwriter. Born and raised in London, he is of Scottish and English ancestry.
Rod Stewart skipped not one, but two induction ceremonies. He first skipped his solo induction to be with his kids, who were badly shaken up by the earthquakes in LA at the time. He also skipped The Faces' induction, saying that he was down with the flu.
10
Grace Slick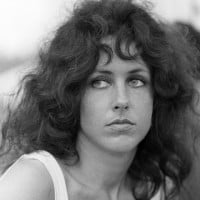 Grace Barnett Slick is an American singer-songwriter, musician, artist, and former model, widely known in rock and roll history for her role in San Francisco's burgeoning psychedelic music scene in the mid–1960s.
Grace Slick, from Jefferson Airplane, refused to show up for one simple reason. She has always stated that rock and rollers over the age of 50 "look stupid and must retire".
The Contenders
11
Levon Helm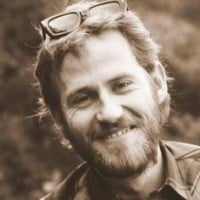 Mark Lavon "Levon" Helm was an American rock 'n' roller, Americana musician, and actor who achieved fame as the drummer and regular lead vocalist for The Band.
He didn't show up for The Band's induction reportedly because he didn't want to have to share the stage with Robbie Robertson, the one bandmate he hated above all people.
12
John Deacon
John Richard Deacon (born 19th of August 1951) is a retired English musician, who is best known as the bassist for the rock band Queen.
He didn't show up because he is a recluse and hasn't made any public appearances or statements since 1997.
13
Thom Yorke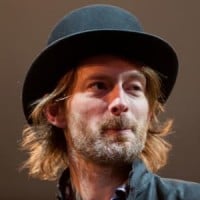 Thomas Edward "Thom" Yorke is an English musician best known as the singer and principal songwriter of the alternative rock band Radiohead.
He told the press beforehand that he would be busy that night prepping a piece he wrote for the Paris Philharmonic. Jonny and Colin Greenwood didn't attend either; the only members that showed up were Ed O'Brien and Phil Selway.
14
Eddie Van Halen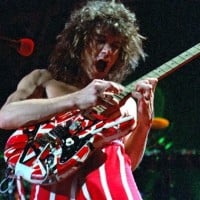 Edward Lodewijk "Eddie" Van Halen (January 26, 1955 – October 6, 2020) was a Dutch-American musician, songwriter, producer, and inventor. He was best known as the lead guitarist, occasional keyboardist and co-founder of the hard rock band Van Halen.
Eddie Van Halen did not show up because he was preparing to enter rehab. Alex Van Halen did not show up either, and neither did David Lee Roth for that matter. Reportedly, David was planning to show up, but he was unhappy that Velvet Revolver (who were inducting the band) were going to perform. Only Sammy Hagar and Michael Anthony (the two inducted members who weren't in the current band) actually showed up.
15
Peter Gabriel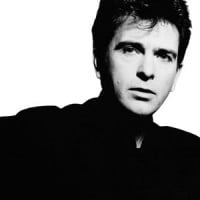 Peter Brian Gabriel is an English singer-songwriter, musician and humanitarian activist who rose to fame as the original lead singer and flautist of the progressive rock band Genesis.
Peter did not attend the induction ceremony for Genesis because he was rehearsing for an upcoming symphonic tour in Europe at the time. He did, however, attend his induction for his solo career.
16
Agnetha Faltskog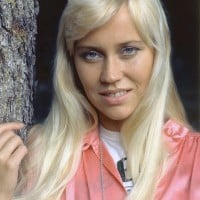 Agnetha refused to attend the ceremony due to her intense aversion to the spotlight; in recent years, she has rarely left the city of Stockholm. Bjorn Ulvaeus (the groups guitarist and co-songwriter) also did not attend due to health issues.
17
Aretha Franklin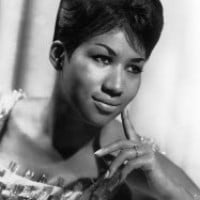 Aretha Louise Franklin (March 25, 1942 - August 16, 2018) was an American singer, songwriter and pianist. She began her career as a child singing gospel at New Bethel Baptist Church in Detroit, Michigan, where her father, C. L. Franklin, was minister. Referred to as the "Queen of Soul", she has twice been placed ninth in Rolling Stone's "100 Greatest Artists of All Time". With global sales of over 75 million records, Franklin is one of the best-selling music artists from the second half of the 20th century to the present.
Her official reason for not showing up was her fear of flying, but since she was living in Detroit and the ceremony was held in New York, this theoretically shouldn't have been a problem.
18
Van Morrison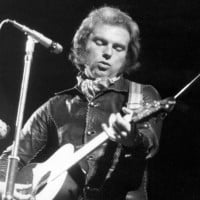 Sir George Ivan Morrison OBE is a Northern Irish singer, songwriter, instrumentalist and record producer. In 2016, he was knighted for services to the music industry and to tourism in Northern Ireland.
Unsurprisingly, he didn't show up, but he did send a cheerful sounding letter thanking his fans.
19
Eric Burdon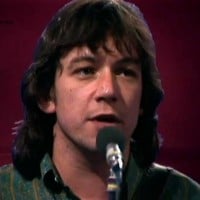 Eric Victor Burdon is an English singer-songwriter and actor. He was previously the vocalist of rock band The Animals and funk band War. He is regarded as one of the British Invasion's most distinct singers with his deep, powerful blues-rock voice.
When The Animals were inducted, EB was doing a couple gigs in Dusseldorf, Germany, so he didn't show.
20
Neil Young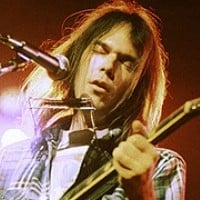 Neil Percival Young is a Canadian singer-songwriter and musician, producer, director and screenwriter.
While he did show up the first time for his induction as a solo artist, he didn't show up the year Buffalo Springfield was inducted because VH1 began broadcasting the ceremony as a pay-per-view program, and he was disgusted by it.
21
Roger Waters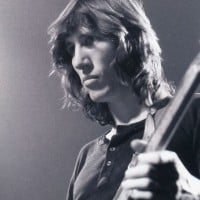 George Roger Waters is an English singer, songwriter, multi-instrumentalist, and composer. He is mostly known for being the secondary lead vocalist and bassist of Pink Floyd.
Roger Waters refused to show up to Pink Floyd's ceremony because he was still angry at his bandmates for touring and recording as Pink Floyd.
22
Peter Cetera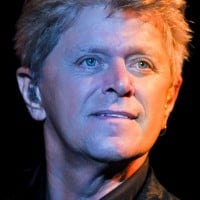 Peter Paul Cetera is an American singer, songwriter, and bassist best known for being an original member of the rock band Chicago, before launching a successful solo career.
Before Chicago was inducted, the members wanted to organize how their reunion performance would sound with Peter Cetera. This fell through after he suggested lowering 25 or 6 Till 4 from A to E and the band stating that it would be very tricky, especially for the horns. He eventually decided not to show up at all.
23
Adam "MCA" Yauch
One of the three Beastie Boys. Unlike the others on this list, though, he didn't have the opportunity to show up. He was gravely ill with cancer, and wrote a speech for his bandmates to read for him during the ceremony. He died about a month later.
Adam Yauch couldn't show up because he was gravely ill cancer. Less then a month later on May 4th, 2012 he died from cancer
24
Charlie Watts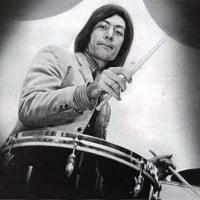 Charles Robert "Charlie" Watts was an English drummer, best known as a member of the Rolling Stones. Originally trained as a graphic artist, he started playing drums in London's rhythm and blues clubs, where he met Brian Jones, Mick Jagger, and Keith Richards.
When the Rolling Stones were inducted, he wasn't there. To this date, no one knows the reason why.
25
Diana Ross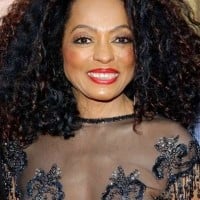 Diana Ernestine Earle Ross is an American singer, actress, and record producer. Born and raised in Detroit, Michigan, Ross rose to fame as the lead singer of the vocal group the Supremes.
She refused to attend the Supremes' induction reportedly because she was in feuds with bandmate Mary Wilson after MW printed nasty statements against Diana Ross in her autobiography. Her official reason, though, was the birth of her son Ross Arne a couple months prior.
PSearch List