Top 10 Musicians Who Died Before Reaching Their Peak
Everyone's going to die someday. You (Yeah, the guy who's reading this), me and everyone else. And no matter how much you love a certain music artist or band, you've gotta accept the fact that they're gonna pass away, which understandably sucks. And what does a musician want as the last thing before they die? An obvious answer would be to be remembered for their music, personality and of course, their accomplishments.

Then there's some who died having never reached the full potential of their talents :(.

This list is about any artist you could think of who had so much promise, so much potential, so much success and new experimentation to go and then BAM! They suddenly pass away and there's nothing you could literally do about it. And lastly, I want everyone to honor these music artists and for their fans to cherish them for a lifetime. After all, someone's favorite music artist may be someone who's deceased :(...

The Top Ten

1 Cliff Burton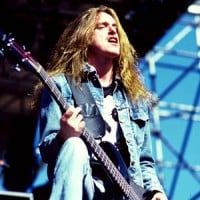 Clifford Lee "Cliff" Burton (February 10th 1962 - September 27th 1986) was an American musician, best known as the second bass guitarist for the American thrash metal band Metallica, recording three studio albums. ...read more.
Orion is a masterpiece, but Cliff still had a long way to go. He was 24 for God's sake! He could have made something Bass-related that was better than Orion and many of the songs he wrote are considered as some of the best metal songs ever made. He never saw Metallica receive platinum statuses on each of their albums. Anyway, RIP Bass Master :(.
He should have stayed alive. He would have made metallica the best metal band in history.
2
Christina Grimmie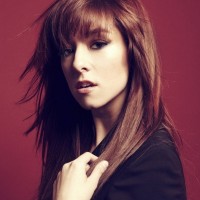 Christina Victoria Grimmie (March 12th 1994 - June 10th 2016), known on YouTube as zeldaxlove64, was an American singer-songwriter known for participating in The Voice and for her covers of hit songs by contemporary pop musicians. She was shot dead during a meet-and-greet in Orlando, Florida, by fan Kevin James Loibl.
I've seen many of her covers on YouTube which were consistently great she also came across as very likable in her brief interactions with the audience (introducing the song etc). After her death many famous music artists dedicated performances to her or otherwise expressed their sadness. One thing that still strikes me was how easy it was she was shot signing autographs after a concert. Something like this could literally happen any day and indeed the very next day there was a mass shooting at a nightclub only 6 kilometers away.
Fresh out of the Voice and already a devoted fanbase considering she was already an active YouTube user and she had a studio album and two extended plays (EP's). There's no denying she had a lot of talent and to hear her getting murdered at just 22 is devastating...
This wonderful, talented girl was taken away from us. She was only 22 when she was murdered.
RIP Christina Grimmie
3
Buddy Holly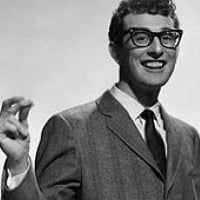 Buddy Holly, born Charles Hardin Holley (September 7, 1936 – February 3, 1959) was an American musician and singer-songwriter who was a central figure of mid-1950s rock and roll. He was a rising star when a tragic plane crash struck him down at age 22.

During his short career, Holly wrote, recorded, and produced his own material. He is often regarded as the artist who defined the traditional rock-and-roll lineup of two guitars, bass, and drums. Holly was a major influence on later popular music artists, including The Beatles, The Rolling Stones, Eric Clapton, and Elton John. ...read more.
Obviously. He was famous and people had high expectations on what he would do. Then he died.
4
Ritchie Valens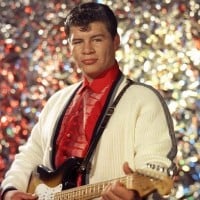 Richard Steven Valenzuela (May 13, 1941 – February 3, 1959), known as Ritchie Valens, was an American singer, songwriter and guitarist. A rock and roll pioneer and a forefather of the Chicano rock movement, Valens' recording career lasted eight months, as it abruptly ended when he died (aged 17) in a plane crash, on what has become known as "The Day the Music Died", an accident that also claimed the lives of fellow musicians Buddy Holly and J. P. "The Big Bopper" Richardson, as well as pilot Roger Peterson. Three albums recorded by him were released posthumously. Valens was inducted into the Rock and Roll Hall of Fame in 2001.
He was only 17. Such a shame...
5
Jimi Hendrix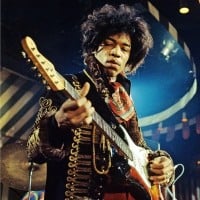 Jimi Hendrix (born November 27, 1942 - September 18, 1970) was an American rock guitarist, singer, and songwriter. Although his mainstream career spanned only four years, he is widely regarded as one of the most influential electric guitarists in the history of popular music, and one of the most celebrated musicians of the 20th century. The Rock and Roll Hall of Fame describes him as "arguably the greatest instrumentalist in the history of rock music". Hendrix is consistently ranked on lists of musicians who died too soon.
True, he's the most influential guitarist ever, but he only recorded three studio albums, in only four years. Sadly, we may never get to see the full potential of Jimi Hendrix due to his untimely death :(.
With a 4 year career he could have been so much more...
6
Randy Rhoads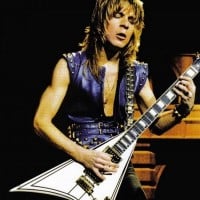 Randall William "Randy" Rhoads was an American heavy metal guitarist who played with Ozzy Osbourne and Quiet Riot. He was killed in a plane crash.
He is influential and an inspiration nowadays, but when you find out he was only 25 during that plane crash, you know there was a lot left for Randy Rhoads. Interestingly, his last conversation with Ozzy Osbourne went like this; "You'll kill yourself, you know. One of these days", regarding Osbourne's habit of drinking alcohol. It's quite ironic how after leaving those words to him, nobody would have known he'd get killed really soon.
7
Jeff Buckley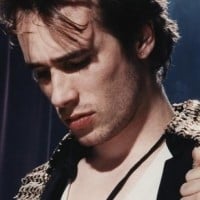 Jeffrey Scott "Jeff" Buckley (November 17, 1966 – May 29, 1997) raised as Scott "Scottie" Moorhead, was an American singer-songwriter and guitarist.

Jeff Buckley was born in Anaheim, California, from musical lineage. His mother, Mary Guibert, was a classically trained musician, and his father, Tim Buckley, was a well-known folk singer. Buckley, however, only met his father one time; the two spent a week together when Jeff was 8. The elder Buckley died of a heroin overdose at age 28, less than a year after the pair's meeting. ...read more.
8
Tim Buckley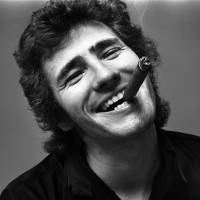 Timothy Charles "Tim" Buckley III (February 14, 1947 – June 29, 1975) was an American singer-songwriter and guitarist. His music and style changed considerably through the years; he began his career based in folk music, but his subsequent albums incorporated jazz, psychedelia, funk, soul, avant-garde and an evolving "voice as instrument" sound. Though he did not find commercial success during his lifetime, Buckley is admired by later generations for his innovation as a musician and vocal ability. He died at the age of 28 from a heroin overdose, leaving behind his sons Taylor and Jeff Buckley, the latter of whom later went on to become a musician as well.
9
Eddie Cochran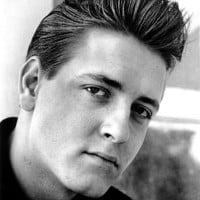 Edward Raymond "Eddie" Cochran (October 3, 1938 – April 17, 1960) was an American musician. Rock and roll pioneer, he was only 21 years old when he died in a car crash. ...read more.
10
Kurt Cobain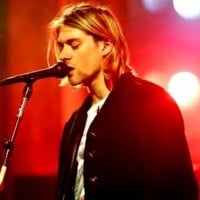 Kurt Cobain was born February 20, 1967, in Aberdeen, Washington. In 1987, he started the grunge band Nirvana, which became one of the most successful bands ever. He was a talented yet troubled grunge performer. Kurt Cobain became a rock legend in the 1990s with his band. He committed suicide at his Seattle home in 1994.
I think Nirvana is overrated (I don't hate them, mind you, they just get too much credit), but I think Kurt was a really good songwriter. He could have probably made an album that was better than "Nevermind" and "In Utero" if he chose not to commit suicide, but then again, Cobain would just quit Nirvana for a simpler job and lifestyle. His death is still tragic, though.
The Contenders
11
Amy Winehouse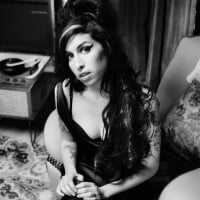 Amy Jade Winehouse was an English singer and songwriter known for her deep expressive contralto vocals and her eclectic mix of musical genres, including soul, rhythm and blues, and jazz. She is also a well-known member of the 27 Club, as she overdosed on alcohol at age 27.
She was already influential and did hit big, but no denying she had a lot to go :(. A lot of artists such as Green Day paid tribute to her and even Metallica cited her as an influence for one of their songs "Moth into Flame". Hopefully, she'll get inducted into something in the future.
What a sad story she has
12
Jim Croce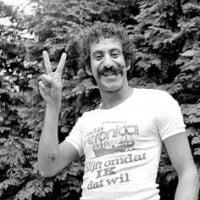 James Joseph Croce was an American folk and rock singer-songwriter. Between 1966 and 1973, Croce released five studio albums and singles. His songs "Bad, Bad Leroy Brown" and "Time in a Bottle" reached No. 1 on the U.S. Billboard Hot 100 chart.
13
The Rev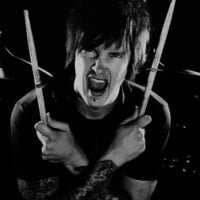 James Owen Sullivan (February 9th, 1981 - December 28th 2009), better known by his stage name "The Rev" (Short for "The Reverend Tholomew Plague") was an American musician, singer and songwriter, best known as the former drummer, backing vocalist and co-founder of the American alternative metal/ metalcore band Avenged Sevenfold. He was also in the metalcore stage of Avenged Sevenfold. He is often regarded as one of the world's best drummers, especially in the 21st century. He is not only known as one of the best drummers of the bands history, but also crucial to Avenged Sevenfold as a backing vocalist, making the song "A Little Piece Of Heaven" possible.
He was a great drummer. Definitely not as good as Dave Lombardo or Mike Portnoy, but he was a very accomplished drummer without a doubt. If he was still alive, The Rev would be (possibly) so much better than what he was capable of in A7X's first four albums. He died at 28, a lot older than whom I have listed here, but he was young and I think he was a lot more capable than what he played :(.
14
Freddie Mercury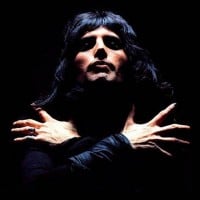 Freddie Mercury (born Farrokh Bulsara, 5th September 1946 - 24th November 1991) was a Zanzibari-born British singer of Indian descent, songwriter and record producer, known as the lead vocalist and songwriter of the British rock band Queen. He also became known for his flamboyant stage persona and four-octave vocal range. Before he became a singer he has been in 3 other bands (Ibex, Sour Milk Sea, and The Hectics). He died on November 24, 1991 from bronchopneumonia as a result from HIV/AIDS
I really don't know, where would be his peak. I'm quite sure that he would do operatic things...
No, he didn't reach his peak. He has a lot of potential, when he died.
15
Tupac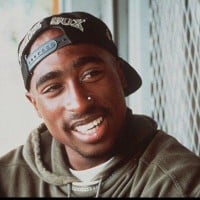 Tupac Amaru Shakur, also known as 2Pac, was an American rapper and actor born on June 16, 1971 in East Harlem, New York. Tupac sold over 75 million records worldwide and has been referred to in multiple major publications such as Rolling Stone as one of the greatest music artists of all time. 2Pac was ...read more.
16
Selena Quintanilla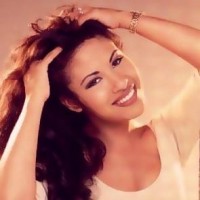 Selena Quintanilla-Pérez was an American singer, songwriter, spokesperson, actress, and fashion designer.
She managed to achieve such massive success and then she gets shot by her friend and manager just as she was about to reach her peak :(. She has a Hollywood Star on the Walk of Fame due to her accomplishments, but seeing as she was just 23, you could guarantee she could have done a lot more for the music industry.
17
Ian Curtis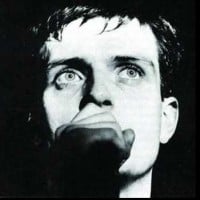 Ian Kevin Curtis (15 July 1956 – 18 May 1980) was an English musician and singer-songwriter. He is best known as the lead singer and lyricist of the post-punk band Joy Division. Curtis, who suffered from epilepsy and depression, killed himself on 18 May 1980 (at the age of 23), on the eve of Joy Division's first North American tour, resulting in the band's dissolution and the subsequent formation of New Order. Curtis was known for his bass-baritone voice, dance style, and songwriting filled with imagery of desolation, emptiness and alienation.
18
Brian Jones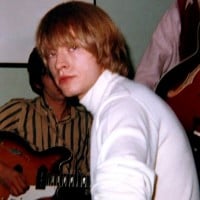 Lewis Brian Hopkin Jones was an English musician, the founder and the original leader of the Rolling Stones.
19
The Notorious B.I.G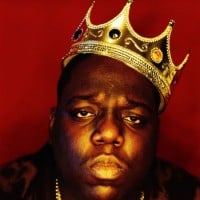 Christopher George Latore Wallace, born May 21, 1972, better known by his stage name The Notorious B.I.G (sometimes Biggie Smalls or just simply Biggie), is an American rapper from Brooklyn, New York. On March 9, 1997, he was murdered in a drive by shooting in Los Angeles, California at the age of only ...read more.
20
Jim Morrison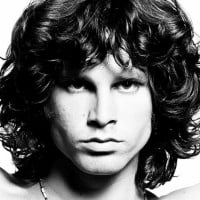 James Douglas "Jim" Morrison was an American singer, songwriter, and poet best remembered as the lead singer of the Doors.
21
Bon Scott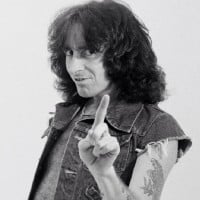 Ronald Belford "Bon" Scott was a Scottish-born Australian rock musician, best known for being the lead singer and lyricist of Australian hard rock band AC/DC from 1974 until his death in 1980. He was born in Forfar and lived in Kirriemuir, Scotland, for 5 years before moving to Melbourne, Australia, ...read more.
22
Nick Drake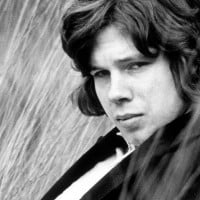 Nicholas Rodney "Nick" Drake (19 June 1948 – 25 November 1974) was an English singer-songwriter and musician, known for his acoustic guitar-based songs. A singular talent who passed almost unnoticed during his brief lifetime, his work has posthumously achieved wider notice and recognition.
23
Aaliyah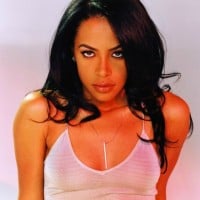 Aaliyah Dana Haughton was born on January 16th 1979 and died August 25th 2001. She was a dancer, an actress and an R&B singer. She was born in Brooklyn, New York, raised in Detroit, Michigan and died at Marsh Harbour, Bahamas. ...read more.
24
John Bonham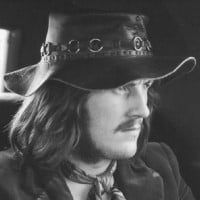 John Henry Bonham was born on May 31, 1948 in Redditch, United Kingdom. Bonham (nicknamed Bonzo) was a professional hard rock drummer who was best known for being the drummer in the band Led Zeppelin. Bonham was also one of the background singers in the band. His drumming is mainly displayed on the tracks "Moby Dick" and "When the Levee Breaks". ...read more.
I'm not so sure. Led Zeppelin went on a downward spiral starting with Presence, and there's a good chance that they would have either broken up or be affected by the cheesiness of 80s rock. Maybe he could've joined another band that would use his full potential.
25
Dave Williams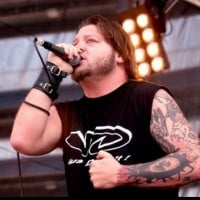 He was the first singer of the nu metal band drowning pool. He had such an incredible voice
PSearch List