Top 10 Most Political Bands
These are the bands that have dared to go against the establishment. With anger, frustration, and thought-provoking lyrics, anybody who hates the government always knows when to rock out with these guys.

By the way, this list is ranked by how effectively POLITICALLY CHARGED these bands' lyrics are. Not necessarily how good of a band they are.

The Top Ten

1 Rage Against the Machine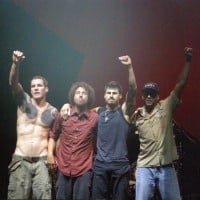 Rage Against the Machine is a rap metal band formed in Los Angeles, California. The band consists of vocalist Zack de la Rocha, bassist Tim Commerford, guitarist Tom Morello and drummer Brad Wilk.
No question here. Every song these guys write is like an enormous middle finger to the U.S. government. With Zack de la Rocha's unmatchable rage and scream-rap style, Tim Commerford's funky bass, Brad Wilk's pounding drums, and Tom Morello's insane guitar capabilities, Rage's music is still relevant 20 years after it first came out.
Without a doubt the most overtly leftist political band to gain a large following... And unlike an unfortunately large amount of political music RATM slaps
Has there even been a more famous overtly political band?
2
Green Day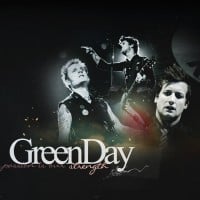 Green Day are an American pop punk/punk rock band formed in East Bay, California in 1987. The members include Billie Joe Armstrong (vocals and guitar), Mike Dirnt (bass), Tré Cool (drums) and Jason White (guitar). Green Day are associated with punk rock, pop punk and alternative rock. Some of their influences include The Ramones, Sex Pistols, NOFX, and Bad Religion. They are best known for their songs like 'Boulevard of Broken Dreams', 'Basket Case' and their 'American Idiot' & 'Dookie' albums. American Idiot sold 6 million copies in the U.S. and won a Grammy Award for "Best Rock Album". Green Day have sold over 75 million records worldwide and have won 5 Grammy Awards. They ...read more.
Green Day only started to get political after they released "American Idiot", but they have picked up where Rage left off and have been the leading proponent against the government. "American Idiot" as a whole was almost like a diss album to the entire Bush administration, and everybody in America could relate.
They aren't specifically known for their political music, but when they do get political, they are loud, aggressive and fearless.
This is a very good and meaningful list. I respect bands that dare to write political songs.
Come on they just wrote the best political song, so they deserve to be #1.
3
System of A Down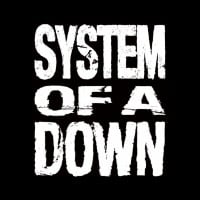 System of a Down, formed in 1994, is an Armenian-American alternative metal group from Glendale, California. The band name is sometimes shortened to System or SOAD. They've always been a very political band since their inception. Often being against genocide and war most notably in songs like: Pluck, Holy Mountains, and BYOB (Bring Your Own Bombs). Serj is an active activist who wants to change the world for the better.

The band's current members include Serj Tankian (vocalist, keyboards), Daron Malakian (guitarist, vocalist), Shavo Odadjian (bassist), and John Dolmayan (drummer). ...read more.
They aren't a metal band but I agree with everything else. Everyone who would probably disagree with "they aren't metal", is kindly invited to consult my list "Top 10 Bands that Aren't Metal According to Encyclopaedia Metallum".
With songs about the Armenian Genocide, government corruption, and media manipulation, System of a Down is a great metal bands that knows how to get their point across with force.
They were very politically charged, often calling for things like the recognition of the Armenian genocide by the USA.
Great band, will always be a fan.
4
Rise Against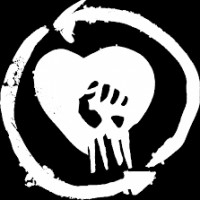 Rise Against is an American hardcore punk band from Chicago, Illinois, formed in 1999. The band's current line-up comprises vocalist/rhythm guitarist Tim McIlrath, lead guitarist Zach Blair, bassist Joe Principe, and drummer Brandon Barnes. They are known for popularizing punk. Some of their most well-known songs are Savior, Prayer For the Refugee, Satelite, Give It All, Swing Life Away, Help Is on The Way, and Make It Stop (September's Children).
5
The Sex Pistols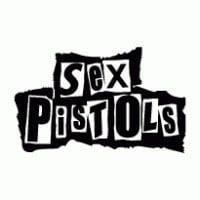 The Sex Pistols were an English punk rock band formed in London in 1975. Although they initially lasted just two and a half years and produced only four singles and one studio album, Never Mind the Bollocks, Here's the Sex Pistols, they are considered one of the most influential acts in the history of popular music, having initiated a punk movement in the United Kingdom, and inspired many later punk and alternative rock musicians.
The O.G.'s of punk rock. With only one album, the Pistols took on the entire U.K. and Sid Vicious' music and messages through songs like "Anarchy in the UK" and "God Save the Queen" have been the motto for young government hating Brits for decades.
6
Pink Floyd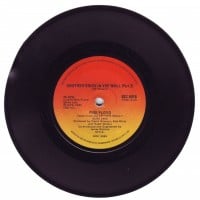 Pink Floyd are an English progressive rock band formed in 1965 in London, England. They achieved international acclaim with their progressive and psychedelic music. The band consisted of 5 members - David Gilmour (Vocals and Guitar), Syd Barrett (Vocals and Guitar), Nick Mason (Drums), Roger Waters (Vocals and Bass), and Richard Wright (Vocals and Keyboard). Barrett was replaced by Gilmour in 1968. ...read more.
This is probably the most political correct band I know. Such an amazing band combining Roger Waters angry, deep lyrics together with David Gilmours chilling guitar playing expressing poetry through the notes of the guitar. Their anger against the deciders who decide what you must do in both their rock opera: The Wall and Animals will make you appreciate the ensamble of the most legendary rock band in history of music.
7
The Clash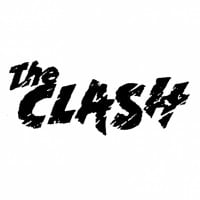 The Clash were an English punk rock band that formed in 1976 as part of the original wave of British punk.
The Clampdown, Straight to Hell, Career Opportunities, dare I say Rock the Casbah, Know Your Rights, cover of Police and Thieves, Police On My Back, Spanish Bombs, Hate & War, Charlie Don't Surf, Ivan Meets GI Joe, Ghetto Defendant, Bank Robber, One More Time/Dub, Washington Bullets, White Man in Hammersmith Palais, The Call Up, English Civil War, The Guns of Brixton, Kingston Advice, Justice Tonight/Kick It Over, London Calling.

This was all before social media and 24/7 news.
8
Metallica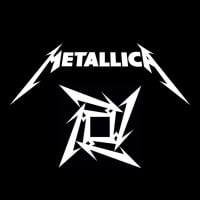 Metallica is an American Heavy/Thrash Metal band formed in 1981. The original lineup was James Hetfield (Vocalist and Rhythm guitarist), Dave Mustaine (Lead Guitar), Lars Ulrich (Drums), Ron McGovney (Bassist). The group came into mainstream from their Self-Titled album and the hit single "Enter Sandman".

With their first two albums, Kill 'Em All and Ride The Lightning reaching underground success, their third effort, Master of Puppets has since become one of the most important heavy metal albums ever, as it became the first thrash metal album to be certified platinum. The title track has since become the band's most played song live. ...read more.
Many songs and the entire album "...And Justice for All", where the lyrics feature themes of political and legal injustice seen through the prisms of censorship, war, and nuclear brinkmanship.
9
Queen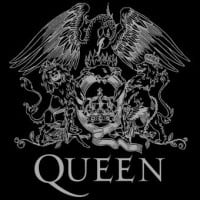 Queen are an English rock band formed in London in 1970. The original lineup was Freddie Mercury (lead vocals, piano), Brian May (guitar, vocals), Roger Taylor (drums, vocals), and John Deacon (bass guitar, vocals). Before forming into Queen, Brian May and Roger Taylor had played together in a band named Smile. Freddie Mercury was a fan of Smile and encouraged them to experiment with more elaborate stage and recording techniques. He then joined the band in 1970, suggested "Queen" as a new band name, and adopted his familiar stage name. John Deacon was also recruited to complete the line-up. ...read more.
To my recollection Freddie was the 1st world wide celebrity to pass from HIV and losing such a talent from the world, I believe was the start of a real togetherness of fighting HIV and the beginning of acceptance of the gay community.
10
Reagan Youth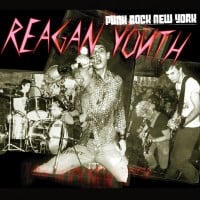 The Contenders
11
Dead Kennedys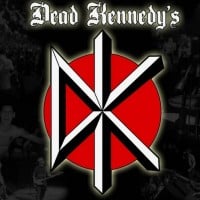 Dead Kennedys are an American hardcore punk band formed in San Francisco, California in 1978. The band was one of the first American hardcore bands to make a significant impact in the United Kingdom.
Unlike your little pop rock bands *cough green day cough* these guys were ALWAYS political, and managed to be enjoyable at the same time. With Jello's persistent use of Juvenalian satire and compelling stage presence along with East Bay Ray's rapid surf guitar style, these guys were killers in the punk scene and had something to say about just about anything or anyone too.
With a band name that sums up the group's political intent, the Dead Kennedy's were among the leaders in the hardcore punk scene of the '80s. They held nothing back in criticizing the government, the Reagan administration in particular.
I don't even know why green day is on here.
12
Public Enemy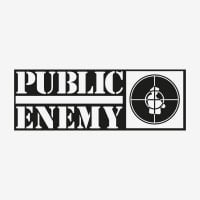 Public Enemy is an American hip hop group consisting of Chuck D, Flavor Flav, Professor Griff, Khari Wynn, DJ Lord, and the S1W group.
With a rock-flavored hip hop sound, Chuck D, Flava Flav and the boys have been making insightful messages about the social problems in America for 30+ years. No more is this more truthful than their masterpiece albums of "It Takes a Nation of Millions to Hold Us Back", "Fear of a Black Planet", and "Apocalypse 91...The Enemy Strikes Back".
Fight the Power!... I mean... come on
13
Midnight Oil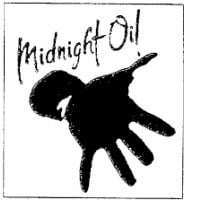 Midnight Oil are an Australian rock band, who originally performed as Farm from 1972 with drummer Rob Hirst, bass guitarist Andrew James and keyboard player/lead guitarist Jim Moginie.
Unlike many of the other bands on this list, Midnight Oil made sure to sing about making the world a better place, not just tearing it down, and they have always taken actions far beyond the music.

Their music never takes a back seat to message and neither does the poetry of the lyrics. They are artists and musicians whose work stands alone as some of the most brilliant rock music ever made which happens to also have meaningful and inspiring lyrics.
The Oils never feigned anger. Instead, they operated on pure, authentic rage that powered their amazing performances.
Loved this band. 'Beds are burning', got me involved and interested in social injustice.
Their lead Singer became a politician. That should give everyone an idea of how political this band is
14
Bad Religion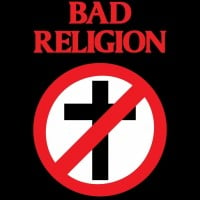 Bad Religion is an American punk rock band that formed in Los Angeles, California in 1979. The band makes extensive use of soaring three-part vocal harmonies, guitar solos and lyrics that often contain religious and political commentary.
Should be number 1 or 2 for consistency.
15
Bad Brains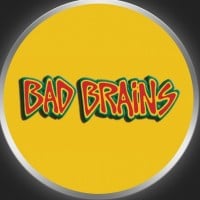 Bad Brains is an American hardcore punk band formed in Washington, D.C., in 1977. They are widely regarded as among the pioneers of hardcore punk, though the band's members have objected to this term to describe their music.
16
Megadeth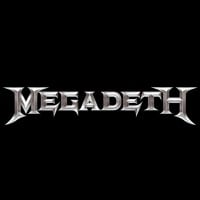 Megadeth is an American thrash metal band from Los Angeles, California. Megadeth was formed in 1983 by guitarist Dave Mustaine and bassist David Ellefson, shortly after Mustaine was fired from Metallica. They have released 15 studio albums to date, and have gone through many lineup changes, with Dave Mustaine being the sole constant member.

They released their debut album "Killing Is My Business...And Business Is Good!" in 1985, but became successful after the release of "Peace Sells...But Who's Buying?" in 1986. ...read more.
With albums like "United Abominations" and many of their songs talking about a "New World Order", Dave's lyrics are driven and hard to beat in terms of songwriting.
One of the best examples is Peace Sells. Video helps to understand the song. Musically, this is one of my favorite Megadeth songs.
This band is even sing about Illuminati conspiracy in song named "We the people". Why it doesn't be number 1
17
Anti-Flag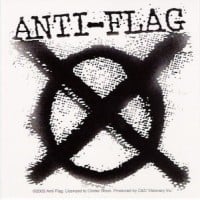 Anti-Flag is an American punk rock band from Pittsburgh, Pennsylvania, United States. The band is well known for politically charged lyrics and activism, focusing on anti-war activism, anti-imperialism, class struggle, human rights, and various sociopolitical sentiments.
Anti-Flag is an American punk rock band from Pittsburgh, Pennsylvania, United States. The band is well known for politically charged lyrics and activism, focusing on anti-war activism, anti-imperialism, class struggle, human rights, and various sociopolitical sentiments.
18
N.W.A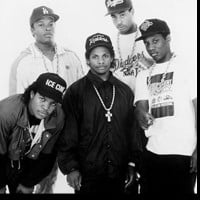 N.W.A was an American hip hop group from Compton, CA. They were among the earliest and most significant popularizers and controversial figures of the gangsta rap subgenre, and are widely considered one of the seminal groups in the history of hip hop music.
N.W.A were pretty much against everything and everybody, put they put special emphasis on the mistreatment of African Americans in the U.S., and the issue of police brutality. And with the current news stories of today, Dre, Cube, E, Ren, and Yella's music will never lose its impact.
Angst of teens in inner cities, telling us what was really going on and what they saw living through it. Most of America had no idea, I didn't
19
U2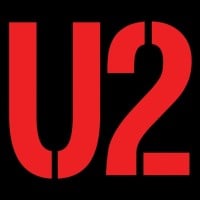 U2 are an Irish rock band from Dublin. Formed in 1976, the group consists of Bono, the Edge, Adam Clayton, and Larry Mullen Jr. U2's early sound was rooted in post-punk but eventually grew to incorporate influences from many genres of popular music. Throughout the group's musical pursuits, they have maintained a sound built on melodic instrumentals. Their lyrics, often embellished with spiritual imagery, focus on personal themes and sociopolitical concerns.
I know it might be weird to place a relatively calm band like U2 on a list with metal, punk rock, and hip hop groups, but in their early days U2 was not afraid to challenge the government of Ireland. None is that more apparent than protest songs like "Sunday Bloody Sunday" and "New Year's Day".
The first voice in Ireland I ever heard , 1st world citizens who really brought a more world view to my late GenX age group.
Not only political with their music, but with their causes.
20
Slayer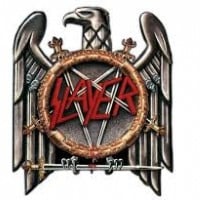 Slayer is an American thrash metal band from Huntington Park, California, formed in 1981 by guitarists Jeff Hanneman and Kerry King. They rose to fame with their 1986 album Reign in Blood, and is credited as one of the big four of thrash metal bands, the others being Metallica, Megadeth, and Anthrax. ...read more.
21
Anthrax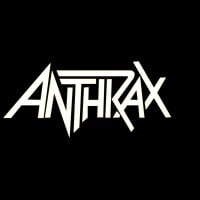 Anthrax is an American thrash metal band from New York City, formed in 1981 by guitarist Scott Ian and bassist Dan Lilker.
22
Manic Street Preachers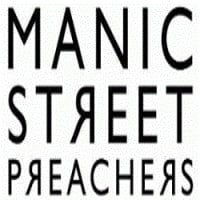 23
Creedence Clearwater Revival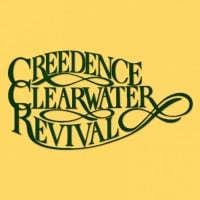 Creedence Clearwater Revival, often shortened to Creedence and abbreviated as CCR, was an American rock band active in the late 1960s and early 1970s.
The band that was the leader in the anti-Vietnam War movement. Songs like "Fortunate Son" can really just speak for themselves.
The Vietnam war from a California Berkeley perspective.
24
The Rolling Stones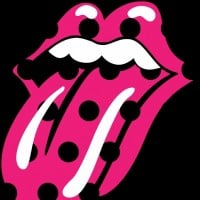 The Rolling Stones are an English rock band formed in London in 1962. The first settled line-up consisted of Brian Jones (guitar, harmonica), Ian Stewart (piano), Mick Jagger (lead vocals, harmonica), Keith Richards (guitar), Bill Wyman (bass) and Charlie Watts (drums). ...read more.
25
Muse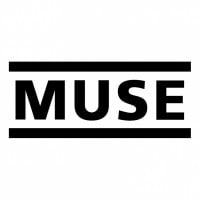 Muse are an English alternative rock band from Teignmouth, Devon, formed in 1994. The members are Matt Bellamy (lead vocal, lead guitar, piano, keyboard), Dom Howard (drums, percussion) and Chris Wolstenholme (bass, backing vocals). They've won several awards including 5 MTV Awards, 8 NME Awards, 2 Brit Awards, and 2 Grammy Awards.
Nah, they're honestly a little vague with their stuff on purpose so they can appeal to everyone, until Trump supporters started following them, then they started being explicitly leftist to shake them off with WOTP. But political songs have been around since their early days, it's just less noticeable.
I mean they have an entire album dedicated to Drone warfare, a song called uprising, and the ultimate "screw you hitler" song: Take a bow
PSearch List