Top 10 Musicians with Disabilities
The Top Ten
1
Ludwig Van Beethoven (Deafness)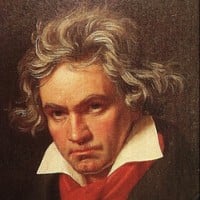 Ludwig van Beethoven was a German composer and pianist. A crucial figure in the transition between the Classical and Romantic eras in Western art music, he remains one of the most famous and influential of all composers. His best-known compositions include 9 symphonies, 5 piano concertos, 1 violin concerto, 32 piano sonatas, 16 string quartets, his great Mass the Missa solemnis, and one opera, Fidelio. ...read more.
Deafness is the enemy of the sense of hearing, and somehow, Beethoven, being the genius he was, overcame it even if he couldn't hear his great masterpieces.
I like this list and your items order: of course a genius deaf musician and a drummer with one hand should be on top.
Playing piano is one of the hardest instruments to play,you have to listen every key of the piano in order to play a piano but when a musician is deaf and he is playing piano he can't listen then he is more than musician.and that is one of the reasons that he is one of the greatest musicians of all time
Zxm, I'm really happy that you have made this amazing list.
Beethoven is one of my most favorite musicians, he was a music god.
2
Jose Feliciano (Blindness)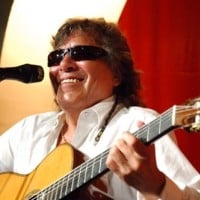 José Montserrate Feliciano García (born September 10, 1945), better known simply as José Feliciano, is a Puerto Rican virtuoso guitarist, singer, and composer.
Feliz Navidad! , his cover version of Light My Fire, Chico And The Man, his collaborations with Diane Shur, Debarge (All this Love), John Lennon gives him a special place in music. He has being in Andy Williams Show and singing together with Johny Cash, Kenny Rogers, The Suprenes, Bing Crosby, Lani Hall and a lot of other singers in Spanish and Italian.
3
Rick Allen - Def Leppard (Full Arm Amputation)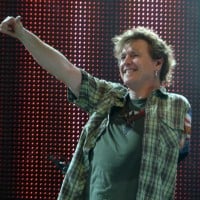 Richard John Cyril "Rick" Allen is an English drummer who has played for the hard rock band Def Leppard since 1978. He overcame the amputation of his left arm in 1985 and continued to play with the band, which subsequently went on to its most commercially successful phase.
He is so inspiring...he rocks!
Still, he is a great drummer!
And he is a drummer!
4
Stevie Wonder (Blindness)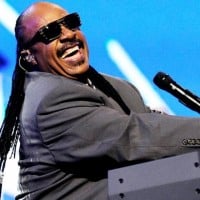 Stevland Hardaway Morris, known by his stage name Stevie Wonder, is an American musician, singer, songwriter, record producer, and multi-instrumentalist.
5
Ray Charles (Blindness)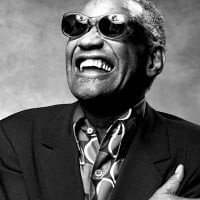 Ray Charles Robinson, professionally known as Ray Charles, was an American singer, songwriter, musician, and composer.
6
Michael Bolton (Deafness)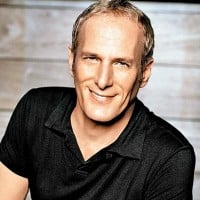 Michael Bolotin, known professionally as Michael Bolton, is an American singer and songwriter. Bolton originally performed in the hard rock and heavy metal genres from the mid-1970s to the mid-1980s, both on his early solo albums and those he recorded as the frontman of the band Blackjack.
What? I didn't know this! I can't believe it's true...
7
Tony Iommi - Black Sabbath ( Partial Finger Amputation)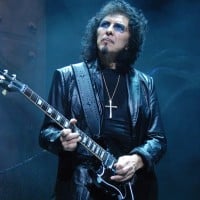 Anthony Frank "Tony" Iommi is an English guitarist, songwriter and producer. Best known as lead guitarist and founding member of the pioneering heavy metal band Black Sabbath, he has been the band's sole continual member and primary composer. At age 17, he accidentally lost the fingertips of his middle and ring fingers on his right hand, and considered giving up music. His boss encouraged him to continue playing by playing a record of the jazz guitarist Django Reinhardt who became famous even though his fretting hand was limited due to an injury. He carried on and down tuned his guitar for easier playing, which helped give birth to heavy metal music.
He had to to tune down his string to make them easier to bend and invented heavy metal in the process. The irony is that he lost his finger tips in a metal pressing factory. All hail the Godfather of Metal!
8
Hansi Kürsch (Tinnitus)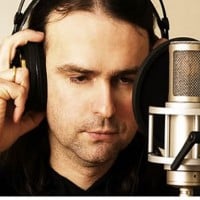 Hansi Kürsch, born Hans Jürgen Kürsch, is the lead singer, lyricist, co-composer and bassist for German power metal band Blind Guardian . Heavily influenced by Freddie Mercury, he creates a huge choir effect by overdubbing his own voice multiple times in complex, overlapping vocal harmonies. He records each vocal track individually because harmonizers and "perfect pitch" programs don't work with his voice due to distortion and the natural double layer effects his vocal cords have .
His early technique made use of a more aggressive and harsher, "screaming" technique . ...read more.
This is noise in the ears, usually ringing or buzzing, luckily - sometimes it's music. Tinnitus is a big challenge for a musician, especially a singer - imagine a live show and Hansi sings one song but in his ears there's something else. Tinnitus was one of the reasons he wanted to become a guitarist and not a singer. Nevertheless, he's one of the greatest metal singers with one of the best live performances.
Hansi: "Throughout my career my ears have been the biggest problem. I do have tinnitus, which luckily disappears from time to time, but does also come back. Since my ears work differently every day this is a big challenge for every engineer. Apart from that I constantly have to struggle with sinuses, which especially on tour can cause severe problems, because of Blind Guardian's rule "do not cancel a show due to illness".
Tinnitus is worse than blindness for a musician - blindness is something bad but it's not related directly to music/singing condition whereas tinnitus is. Hansi is a hero.
9 Andrea Bocelli (Blindness)
10 Paul Stanley - KISS (Microtia)
The Contenders
11
Casey Harris - X Ambassadors (Blindness)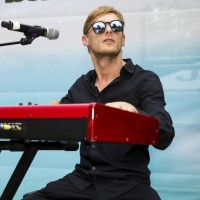 12
Bret Michaels - Poison (Type 1 Diabetes)
Bret Michael Sychak, professionally known as Bret Michaels, is an American singer-songwriter, musician, actor, director, screenwriter, producer, and reality television personality.
Wow, I did not know this. He gets us diabetics then, and he's a very good singer.
13
Django Reinhardt (Two Paralyzed Fingers)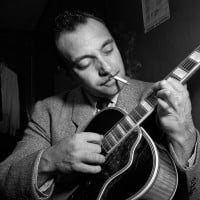 Django Reinhardt is a famous guitarist in the genre of jazz. He lost 2 of his fingers in a fire but carried on with his playing. He later inspired Tony Iommi, the original guitarist of Black Sabbath, to continue playing after he lost his fingertips in a factory accident. His guitar is an acoustic gypsy. ...read more.
14
John Lennon (Autism)
Is this certain or just a guess?
15
Adam Young (Asperger's Syndrome)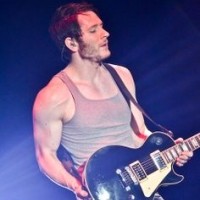 Adam Randal Young is an American singer, songwriter and multi-instrumentalist, best known for creating the synthpop/electronica project Owl City. Other important projects he has taken part of are Sky Sailing, Port Blue, Swimming With Dolphins, Seagull Orchestra and Adam Young Scores.
16
Eminem (Autism)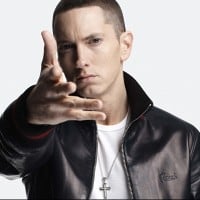 Eminem, born Marshall Bruce Mathers III, is an American rapper, actor and music producer born on October 17, 1972 in St. Joseph, Missouri. Eminem has sold over 300 million records making him the bestselling hip-hop artist of all time. In addition to his solo career, he is a member of D12 and (with Royce ...read more.
17 Edgar Winter (Albinism)
18
Selena Gomez (Lupus)
She's gonna die of it one day, we know her fate.
19
Iggy Pop (Physical Deformity)
I try to add him again, and make it more simple (thanks to admin for renaming properly his disabilities):
His right leg is one inch and a half shorter than the other one, and his spine twisted after a fall he took dancing on an amplifier, which left him with a slight limp. He said: "As I began to lose unlimited use of my body, I had to start using my head. I'm a much more remarkable person mentally than physically."
20 Brian Wilson (Deafness on one ear)
21 Gary Numan (Asperger's Syndrome)
22 Travis Meeks (Asperger's Syndrome)
23
Jeff Becerra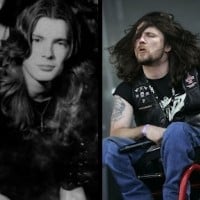 Legendary Lead singer and bassist of Possessed (death metal pioneers).
He was a victim of failed armed robbery attempt (masked gunmen shot him twice) that left him paralyzed from chest down and thus bound to wheelchair.
One of the robbers shot him in the chest which broke thru the ribs, shattered the lungs and stuck on the spine, and it's still stuck there.
24
Benjamin Burnley (Wernicke Korsakoffsyndrome)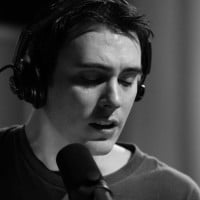 Benjamin Jackson Burnley IV is an American musician, composer, and producer, best known as the founder and frontman of the American rock band Breaking Benjamin.
Not a fan of him anymore... but turns out this is a disease you can get from heavy drinking. Which explains why he heavily chewed gum during live performances.
25
Itzhak Perlman (Polio)
He can walk on braces? Well, I knew what polio means.
PSearch List