Best Storytelling Songwriters and Teams
This is intended to be people who wrote & recorded several songs that tell good, creative, engaging Stories (a bit more than, for example "I love you a lot"), not necessarily great works of technical musicianship or vocals, though performance and delivery do increase the quality. Looking for somewhat cohesive literal stories here, not magnificent envocation of images and emotion alone. I'm stating the list with those who immediately come to my mind with the hope that others will add many more artists and with the likelihood that I will add more, too. Initially, the exact order isn't as crucial as trying to include some of the best and most prolific, and hopefully some often overlooked artists who recieved a reasonable amount of popularity will be added.

The Top Ten

1 Bob Dylan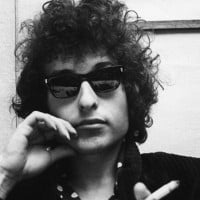 Bob Dylan is an American singer-songwriter, author, and artist who has been an influential figure in popular music and culture for more than five decades.
Yes, his songs have well written stories. Example- Hurricane, Like A Rolling Stone, The Times They Are Changing.
One of those who drove the genre into mainstream popularity.
He is the real Boss of songwriters, narrative or otherwise.
Those who say otherwise are nut cases.
2
Paul Simon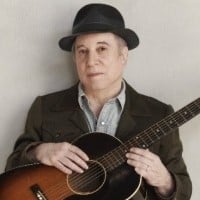 Paul Frederic Simon is an American musician, singer-songwriter and actor. Simon's fame, influence, and commercial success began as part of the duo Simon & Garfunkel, formed in 1964 with musical partner Art Garfunkel.
"Let us be lovers, we'll marry our fortunes together. I've got some real estate here in my bag. So we bought a pack of cigarettes and Mrs. Wagner's pies, and walked off to look for America."

You know how long it took me to realize those lyrics don't rhyme? It's a masterpiece.
How about the haunting other worldliness of "The Only Living Boy in New York"?
3
Harry Chapin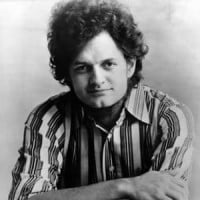 Harry Forster Chapin was an American singer-songwriter, humanitarian, and producer best known for his folk rock and pop rock songs, who achieved worldwide success in the 1970s and became one of the most popular artists and highest paid performers.
"Oh I've got something inside me to drive the princess blind
There's a wild man wizard he's hiding in me,
Illuminating my mind..."

"Sometimes words can serve me well, and sometimes words can go to hell
For all that they do..."
You see, she was gonna be an actress
And I was gonna learn to fly
She took off to find the footlights
And I took off to find the sky

Awesome imagery...
4
Jim Croce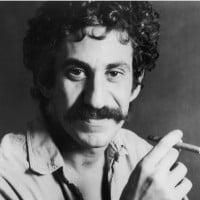 James Joseph Croce was an American folk and rock singer-songwriter. Between 1966 and 1973, Croce released five studio albums and singles. His songs "Bad, Bad Leroy Brown" and "Time in a Bottle" reached No. 1 on the U.S. Billboard Hot 100 chart.
Jim's evocative words brought visions to your mind that made you smile, no matter what the source topic was...writing about his soon-to-be-born son (Time in a Bottle), Big Jim (You don't mess around with Jim), lamenting a lover that wasn't up for real love (Thursday), or reflecting like a 50 year old guy in a 29 year old guy's body (Age)...Croce's lyrics touched your soul. Few songwriters ever had this kind of talent. The music world in 1973 lost a man who would of filled our ear for years with many more beautiful songs. Cherish what he (and Maury) left for us...3 albums of priceless memories and stories.
Every word that Jim sang could be understood. His voice was incredible! Still very popular, even though he died 42 years ago! He is a legend for sure!
I believe that up there will Denver Simon and Dylan, Croce remains a legend in the works of music.
All I need to say is: "Time In A Bottle". Pure poetry and storytelling right there.
5
David Bowie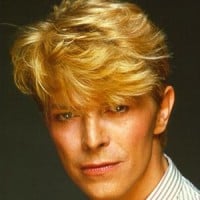 6
Bruce Springsteen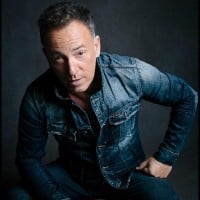 Bruce Frederick Joseph Springsteen (born September 23, 1949) is an American musician, singer, songwriter, and humanitarian. He is known for his work with the E Street Band. Nicknamed "The Boss", Springsteen is widely known for his brand of poetic lyrics, Americana, working class and sometimes political ...read more.
7
Kris Kristofferson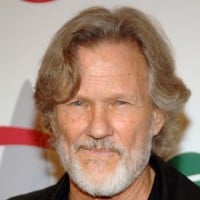 8 Bernie Taupin/Elton John
9
Leonard Cohen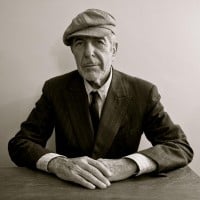 10
Lou Reed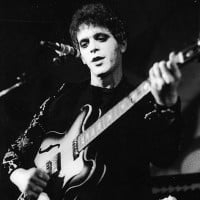 Lewis Allan "Lou" Reed (March 2, 1942 – October 27, 2013) was an American musician, singer, and songwriter. He was the guitarist, vocalist, and principal songwriter of the Velvet Underground, and his solo career spanned five decades. ...read more.
The Contenders
11
Lennon/McCartney
I prefer this one
12
Billy Joel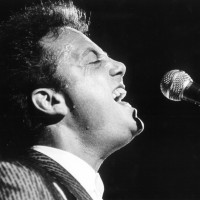 William Martin Joel is an American singer-songwriter, composer and pianist. Commonly nicknamed the "Piano Man", he has been making music since the 1960s, releasing popular albums throughout the '70s, '80s and '90s.
I love Billy Joel's Music. The song Scenes from an Italian Restaurant basically describes me and my love toward music.
Piano Man, Honesty, For the Longest Time, The Entertainer, The Downeaster Alexa, Matter of Trust, etc. A damn poet.
No one speaks to me like Billy!
13
Gordon Lightfoot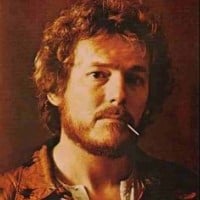 Gordon Meredith Lightfoot Jr. was a Canadian singer-songwriter who achieved international success in folk, folk-rock, and country music. He is credited with helping to define the folk-pop sound of the 1960s and 1970s.
Thanks for adding one of my all time favorites who didn't even pop to mind when I posted the list - all the brain cylinders aren't always firing!
My pleasure, Billy. I also added Billy Joel. ("Scenes From an Italian Restaurant" is a great example of his storytelling capabilities. ) Henley/Frey is a good choice as well, although I didn't add them or any others.
It was either this man or Bob Dylan; both amazing songwriters/ storytellers but I just prefer this man's voice.
Best storyteller ever. Only Bob Dylan comes close, and Gordon's voice is much better than Bob's.
14
Neil Young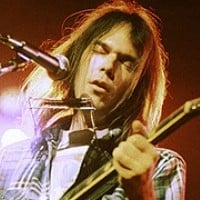 Neil Percival Young is a Canadian singer-songwriter and musician, producer, director and screenwriter.
15
James Taylor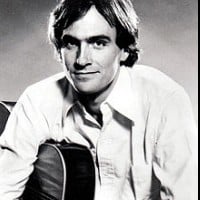 James Vernon Taylor is an American singer-songwriter and guitarist. A five-time Grammy Award winner, he was inducted into the Rock and Roll Hall of Fame in 2000. He is one of the best-selling artists of all time, and he has sold more than 100 million records worldwide.
16
Woody Guthrie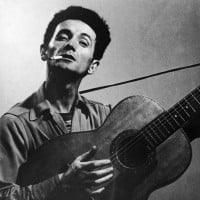 17
John Cale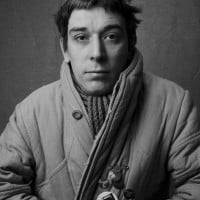 John Davies Cale is a Welsh musician, composer, singer, songwriter and record producer who was a founding member of the American rock band the Velvet Underground.
18 Phil Ochs
19
Joni Mitchell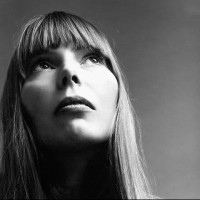 Roberta Joan Mitchell, professionally known as Joni Mitchell, is a Canadian singer-songwriter. Drawing from folk, pop, rock, and jazz, Mitchell's songs often reflect social and environmental ideals as well as her feelings about romance, confusion, disillusionment, and joy.
20
John Lennon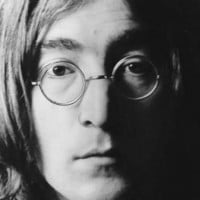 John Winston Ono Lennon, MBE (9 October 1940 - 8 December 1980) was an English singer and songwriter who rose to worldwide fame as a co-founder of the Beatles, the most commercially successful band in the history of popular music. He was assassinated by Mark David Chapman on December 8, 1980 at age 40. Lennon was characterised by the rebellious nature and acerbic wit in his music, writing and drawings, on film, and in interviews. His songwriting partnership with Paul McCartney remains the most successful in history.
I love John. I'm a huge fan and appreciate his work even from as objective of a perspective as I can reach. I'd support his inclusion among the greatest songwriters ever, but he doesn't belong near the top of this list above several of the others. Few of his songs even fit this category and style of writing. Brilliant images, invoked emotion, descriptive portraits, and poignant messages are elements that can be incorporated - they can inspire imagination -but alone they do not "tell a story".
Lucy in the Sky With Diamonds, I am the Walrus, Sexy Sadie, Across the Universe, You've Got to Hide Your Love Away, Strawberry Fields, No Reply, I'm a Loser, Norwegian Wood, Nowhere Man, A Day in the Life, For the Benefit of Mr. Kite, The Continuing Story of Bungalow Bill, Dear Prudence, Mean Mr. Mustard, Polythene Pam, Sun King and.. Imagine.. which tells the story, I suppose, of a shared world vision for some of us.
Cry Baby, Cry, The Ballad of John and Yoko, This Boy, Beautiful Boy.. Would vote for him hourly if I could.
Always number one for me and so many others!
21
Cat Stevens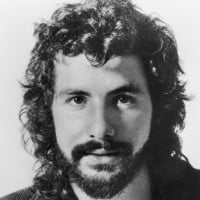 Yusuf Islam, commonly known by his former stage name Cat Stevens, is a British singer-songwriter, multi-instrumentalist, humanitarian, and education philanthropist.
Thanks for adding all of these, who I also enjoy and respect.
Wrote some of the most beautiful lyrics ever.
Should rate higher
22
Carole King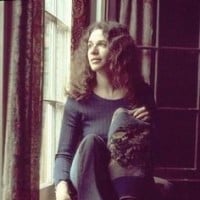 Carole King is an American composer and singer-songwriter. She is the most successful female songwriter of the latter half of the 20th century in the USA, having written or co-written 118 pop hits on the Billboard Hot 100 between 1955 and 1999. King also wrote 61 hits that charted in the UK, making ...read more.
23
Steve Harris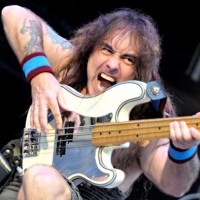 Stephen Percy "Steve" Harris is an English musician and songwriter, known as the bassist, occasional keyboardist, backing vocalist, primary songwriter and founder of the British heavy metal band Iron Maiden.
Iron Maiden is famous for their storytelling lyrical style. Bruce Dickinson pulls this off beautifully, and Steve Harris writes over 90% of Maiden's songs. His lyrics perfectly match his melodies, and his storytelling transcends lyrics, he can truly create an atmosphere with his music that takes you on a journey. Hands down one of the greatest storytellers in music.
24
Jackson Browne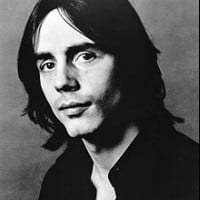 Clyde Jackson Browne is an American singer-songwriter and musician who has sold over 18 million albums in the United States.
25
Joan Baez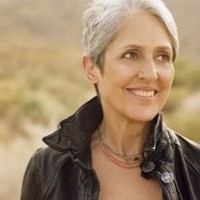 Joan Chandos Baez is an American singer, songwriter, musician, and activist whose contemporary folk music often includes songs of protest or social justice.
PSearch List