Top 10 Best Things About Led Zeppelin
Led Zeppelin, in my opinion, is the greatest music artist history. Here are a few reasons why I think that.

The Top Ten

1 Their chemistry

For any band or group to last, all the members need to find a way to meld their talents together in order to reach a grand artistic vision. The way the members of Led Zeppelin work off one another in each of their songs is truly astounding. Every element is performed at the very best and they mesh with each other perfectly. Every bassline matches every guitar riff and every vocal matches every drum beat. The way this band was able to put aside their own egos to form this music was truly amazing, and they realized how important each other were in making their music. The band members all got along well for the majority of the band's existence. And when John Bonham died in 1980, Plant, Page, and Jones could have just searched for another drummer. Instead, they chose to honor their friend by ending the band. That is a testament to the bond shared by these four men, and it's that very element that caused their music to sound so amazing.

2 John Bonham being the best drummer to ever live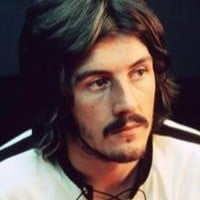 John Henry Bonham was born on May 31, 1948 in Redditch, United Kingdom. Bonham (nicknamed Bonzo) was a professional hard rock drummer who was best known for being the drummer in the band Led Zeppelin. Bonham was also one of the background singers in the band. His drumming is mainly displayed on the tracks "Moby Dick" and "When the Levee Breaks". ...read more.
John Bonham is the best drummer to ever live. That is a concrete fact. You can have Neil Peart. You can have Keith Moon. You can have Stewart Copeland. To me, there is only one true lord of drumming. And that is John Bonham. The key to any great rock song is having a great beat that drives the rhythm. No person was better at creating and carrying out those rhythms than Bonham. From insanely driving tempos and epic solos, Bonham was the best person to ever sit behind a drum stand.
3
Jimmy Page's guitar work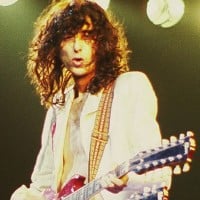 James Patrick Page is an English musician, songwriter, and record producer who achieved international success as the guitarist and founder of the rock band Led Zeppelin.
Some of the best riffs and solos in the history of rock n' roll have been played on Jimmy Page's guitar. Creating a great guitar riff requires a lot of knowledge of how to structure a song to where the guitar melody perfectly matches up with the rest of the instruments and the vocals. Page was so adept at creating recognizable riffs that lodged themselves in the head of the listener instantly. He also was great at creating iconic solos. The solo to "Stairway to Heaven" is definitely one of the greatest of all time. On a side note, Page was the primary producer of the band's albums in addition to being their guitarist.
4
Robert Plant's voice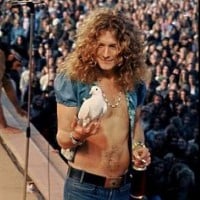 Robert Anthony Plant (born 20 August 1948) is an English musician, singer, and songwriter best known as the lead singer and lyricist of the rock band Led Zeppelin.
Robert Plant has one of the most iconic voices in history. His voice could both be calm and soothing but also be crazy and menacing. The guy had some serious range and towed the line between control on his singing and losing control beautifully. His high notes and near voice cracks are the stuff of legends. The almost nasally tone of his singing voice perfectly suited the groove the band was working for. Many rock bands can get lost in the shuffle because their singer does not necessarily stand out from the crowd. When you hear Robert Plant singing, you automatically KNOW it's him. And that's the sign of a great vocalist.
5
The impact they had on rock music
Before Led Zeppelin released their first album in 1969, rock music was in the middle of its much quieter and psychedelic phase. Led Zeppelin (along with Black Sabbath) ushered in a new era of rock n' roll with heavier sounding guitars, faster drum solos, and an overall heightened level of intensity. They were not the first band to perform this level of hard rock, but they became the best at it by far. Led Zeppelin changed the musical soundscape in such a way that bands began to line up to imitate what they were doing. Many claim that Led Zeppelin helped to form the genre of heavy metal. To this day, Led Zeppelin remains the go-to band for anybody who ever wishes to play any sort of rock music.
6
John Paul Jones' bass grooves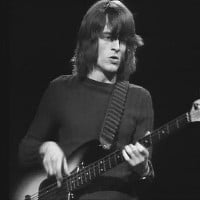 John Baldwin, better known by his stage name John Paul Jones, is an English multi-instrumentalist, songwriter, composer, arranger and record producer. He is best known as the bassist for the English rock band Led Zeppelin. Years after Led Zeppelin split, Jones joined supergroup Them Crooked Vultures, featuring Dave Grohl and Josh Homme. He is also part of the folk band Dave Rawlings Machine.
John Paul Jones is definitely the most overlooked member of Led Zeppelin (as most bassists are), but his contributions remain invaluable to the band's sound. He was the band's primary musical arranger. Led Zeppelin has always been rooted in blues, and it was Jones' skillful playing that allowed the band to form such a lasting musical identity. From his meshing with Page and Bonham to his groovy basslines to the occasional amazing solo, John Paul Jones allowed Led Zeppelin to separate themselves from the other rock bands of their era.
7
Their musical variety
Many have given Led Zeppelin slack for "stealing" a lot of blues recordings in the early stages of their career. And yes, while their lyrics and riffs were not always 100% original in their early years, they managed to make the music sound so much better with their mixture of blues and hard rock. But the band managed to keep their music fresh throughout their career while dabbling with a variety of music genres. The band experimented with elements of blues, folk, heavy metal, punk rock, funk, psychedelic rock, progressive rock, reggae, soul, country, and Latin music in their discography.
8
Their live performances
Led Zeppelin was dubbed the "Biggest Band in the World" for much of their career. It's not that hard to see why. The band would always put on a great show whenever they would go on tour to the point where millions across the globe flocked to hear them play their music. They are consistently ranked amongst the greatest live bands of all time, and hearing their already huge-sounding music on a grand stage makes it even more epic.
9
Their songwriting and lyrics
Led Zeppelin did not let their music overshadow their lyricism, an aspect of the band I find to be very underrated. While their music always sounded grand and epic, their lyrics managed to heighten that sense of scale. The band always had a sharp wit to their songs that managed to gel nicely with their blues influences. However, on their much more progressive tracks, the band took influences from legends and folk tales to make their sound even more timeless. Songs like "Stairway to Heaven", "No Quarter", "The Rain Song", and "The Battle of Evermore" exemplify how vivid a picture the band can paint.
10
Their widespread critical and commercial success
Led Zeppelin has sold the sixth most albums out of any music artist in history and their wide scale appeal allowed them to rack up a lot of hit songs throughout their career. Despite never notching a #1 single in America or their native UK, the band's albums routinely reached the top of the charts and to this day, radio stations continue to play songs that were not even given an official release as singles at the time. In addition to their enormous commercial success, the band has maintained its accessibility by being routinely named one of the greatest bands and music artists in history. Look no further than this website's "Best Rock Bands of All Time" list where Led Zeppelin rests comfortably in first place.
The Contenders
11 Immigrant Song has a good drum and guitar sound
BAdd New Item