Top 10 Cowboy States in America
These states are based on true cowboys, ranchers, and wranglers.

The Top Ten

1 Texas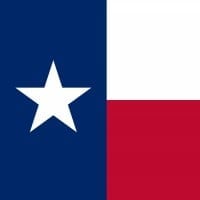 Texas is a state in the Southern USA. It is the second largest by area and population. Its largest city is Houston.
My homestate! The birth of the modern American cowboy (sorry other states! ), and the start of most major historical cattle drives (and not to mention one of, if not THE, largest stockyards at Fort Worth, Texas). And although urbanization has been killing the cowboy culture in the major cities, it's still alive and well in rural Texas. Rural Texas still feels as Western as ever, and we rural Texans respect the Western way of life. You'd also have a hard time distinguishing a Texan cowboy from a Wyomingite cowboy at first glance (except maybe with accents and speech patterns).
We've been cowboys/gals since the 1700s and you can take that from our cold dead hands. The first cowboys commonly were criollos (Spanish-born Americans) and mestizos (mixed Spanish and Indian settlers) that pushed past the Rio Grande River to take advantage of land grants in the kingdom of New Mexico, which included most of the western states. But Texas was first with the cowboys, they went past the Rio Grande, which shapes our very border, so try that, went from us to y'all, y'all're welcome.
To all those Wyoming cowboys...no disrespect... but Texans are the original American cowboys descended directly from vaqueros. We have more cattle, more ranches, more horses, more guns...I mean where do you think the word rodeo came from? From the first cowboys the vaqueros.
Everything is bigger in Texas. From boots to hats, Texas is full of cowboy culture. The reason Texas stands below Montana is because Texas is very commercialized and populated, meaning that some of the people wear the attire, but aren't really cowboys.
2
Wyoming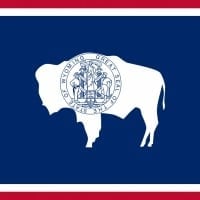 Wyoming is a state in the mountain region of the Western United States. The state is the tenth largest by area, but the least populous and the second least densely populated of the 50 United States.
I was born in jackson and have lived in several towns in wyoming, a town I lived in for awhile called lander still used to have cattle drives through a town of 15 thousand or so people. By far the most real western state people even ride horses through town on a daily bases. When you think of spaghetti westerns you think of texas, arizona, utah, oklahoma, but when you think of a true western state wyoming takes the cake.
Born and raised In Casper Wyoming. I have been traveling more of what Wyoming is and what's out there in this incredible state. Nothing beats, a firm handshake that gives your word. Nothing beats the beautiful scenes. Wyoming bar fat should be on the top. I've been to Texas many times. And I lived in Oklahoma for a while as well. I always find myself back to the roots of Good Ol Wyoming. No place like home.
I agree with Wyoming being at the top of the list. I lived in Utah a majority of my life riding horses. I never owned a ranch myself. I always thought moving to Wyoming I would never see a single cowboy, I thought they would all be hiding in caves. After I moved up here I see nothing but Cowboys. They are all really nice folks and I fit in with them pretty well for the most part.
To the guy who said there's no real cowboys in Texas, we got 'em down in rural Texas, and we'll be happy to show you around our massive ranches (King Ranch, especially). We got cowboys here, and they'll stay here, unless the unrealistic decision for ALL of them to pack up and leave crosses their mind
3
Oklahoma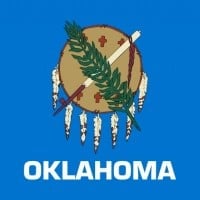 It is the home of the 19th century land rushes, Guthrie, the National Cowboy & Western Heritage Museum, Bull riding, the last fort still in operation that was involved in Indian Wars(Fort Sill), Ranch culture and Will Rogers.
The National Cowboy Museum is in Oklahoma, Oklahoma was literally founded as a place for cowboys and ranchers. The cowboy capital of the world.
Best bull riders of all time are from Oklahoma best country singers as well am I. I I travel all over the country working West Virginia to California I live in Oklahoma City and I see more cowboy boots and cowboy hats from Oklahoma City to Tulsa can I have anywhere anywhere in the world
Oklahoma has a strong Western heritage and is known for COWBOYS and Indians. Homesteading. We are rich in ranch and ranchers.
4
New Mexico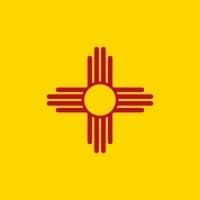 New Mexico was an American symbol of where cowboys truly started, which was Mexico with the Vaqueros. It stands to reason that because of this historical reminder, it should make the top ten list
Only real cowboys come from new mexico.
The original cowboy state.
5
California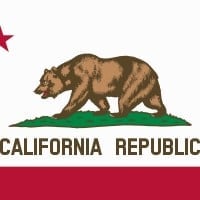 California is a state in the Southwestern United States. With 39.6 million residents across a total area of about 163,696 square miles (423,970 square kilometers), California is the most populous U.S. state and the third-largest by area. The state capital is Sacramento, and the largest city is Los Angeles. ...read more.
Anywhere in Northern CA east of the immediate Bay Area, you'll regularly see MANY men & women wearing western attire. Especially boots. Same w/the entire San Joaquin Valley down to Bakersfield. And then you have to include the desert counties, the Sierra-Nevada foothills & the mountains themselves. Remember, CA is the 4th most beef producing state in the US and the 8th highest state in terms of number of farms. Outside of the big cities, you'll see more cowboys/farmers than any other state (due to population). People from out of state rarely see this because the tourists stick to the LA, SD & Bay Areas.
Commercially, California seems like the last place you would ever see cowboys. But that's because the commercials don't go too far north of L.A. Up north, there's lots of farm and ranch land, and plenty if cow folks.
I wouldn't be surprised that California is second to Texas in the # of cowboys living in the state although it probably won't be the highest percentage wise.
I'd say it deserves to be moved up. I would imagine more cowboys in California than Colorado.
6
Montana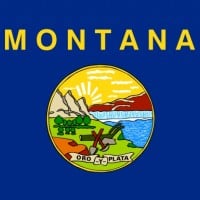 Montana is a state in the Western region of the United States. The state's name is derived from the Spanish word montaña.
Being from Montana, I know that you aren't going to find any truer cowboys and cowgirls than those you find in Montana. We're tough, hard-working, and not afraid of getting hurt or a little dirty. It's "all in a day's work." The spirit of the old west is still very much alive and well here. We don't shrink from a challenge, rather we face it head-on. We believe in working hard for what you have. At least half of the state's population is involved in farming or ranching in one way or another. Cattle and horses are around every corner. Montana is the most "cowboy" state of all 50! Proud Montanan here!
Montana Cowboys work from horseback not from an ATV. The only way to move cattle from summer Mountian meadows to winter valley ranch grass is by horse. Cowboys are laborers and Montana cowboys labor hard.
Although the west side of the state doesn't show it, we are a true cowboy state. You have to have a lot of grit and vinegar running through your veins to power through the winters here
Montana is as cowboy as it gets, we got extreme heat and extreme cold and everything in between. This place is certainly not for the faint of heart
7
Arizona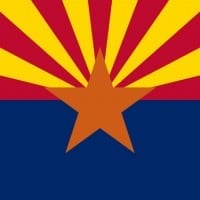 Arizona is a U.S. state in the southwestern region of the United States. It is also part of the Western and the Mountain states.
Arizona has a lot more desert and a few less cowboys than some of the others, but there's a few that settled there long ago and stayed put in their small towns.
We have a horse trail by my house and it's normal to wear cowboy gear. That horse trail is in Phoenix, you'll find more cowboy culture down south in Tucson and tombstone
This should be #1. Every well known stories about cowboys were there.
Arizona. Copper cotton and cattle. The three C's of our economy.
8
South Dakota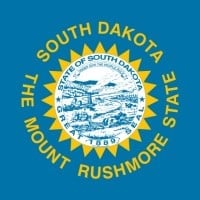 South Dakota is a border state between the Midwest and the West. The western half of SD has absolutely massive ranches raising cattle and bison, as well as some more unusual animals. There is no doubt that SD has a strong Western culture with many cowboys. Western SD also has some of the most stunning and beautiful Western landscapes with multiple areas of badlands, and the beautiful Black Hills.
Cowboy memorabilia everywhere in this state.
I have seen no cowboys in South Dakota and I have been traveling around this state my whole life-
9
Colorado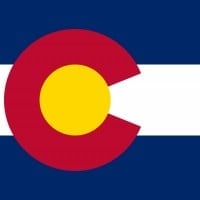 Colorado is a state in the United States encompassing most of the Southern Rocky Mountains as well as the northeastern portion of the Colorado Plateau and the western edge of the Great Plains.
Colorado, native born and raised. True definition of a ranch state high quality horses, real cattle drives and a real Wild West feeling! Defiantly a cowboy state with the beautiful Rocky Mountains!
Cowboys here are very common, from the Eastern plains to the western slope western life is the norm. Even in the front range cowboys are common, just a little more spread out.
Wisconsin dairy cows do not compare to a Colorado cattle drive. Cowboy/Ranching culture is quite different than farming.
10
Kansas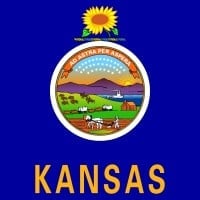 Kansas is a U.S. state located in the Midwestern United States. It is named after the Kansa Native American tribe, which inhabited the area.
There's only one reason I moved to Kansas, it's because my favorite movie is The Wizard of Oz, and Dorothy is my favorite character, and shes from Kansas, and since she loves Kansas, so do I!
Born and Raised on a farm 4th generation countryboy. My grandpa used to ride his horse to high school. You can't drive nowhere and not see a real countryboy or cowboy alike.
In my definition of cowboy, Kansas deserves a place. These folks work hard farming crops and have the blood, sweat, and sun burns to prove it
I Love Kansas because it is where I live and I love the weather.
The Contenders
11
Utah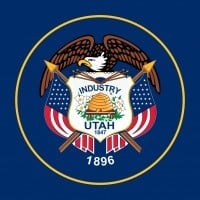 Utah is a state in the western United States. It became the 45th state admitted to the Union on January 4, 1896. Utah is the 13th-largest, the 31st-most populous, and the 10th-least-densely populated of the 50 United States.
Every city has a rodeo and a rodeo grounds!
Best western state.
12
Idaho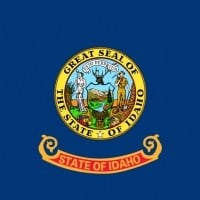 Idaho is a state in the northwestern region of the United States. Idaho is the 14th largest, the 39th most populous, and the 7th least densely populated of the 50 United States.
Growing up in Southern Idaho is the same experience as its neighbors Montana and Wyoming. Drive down the I-84, you see plenty of Cowboys and ranching land. Many of my friends were in the rodeo and/or ranching
There are reasons.
13
Kentucky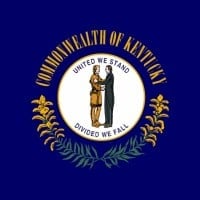 Kentucky, officially the Commonwealth of Kentucky, is a state located in the east south-central region of the United States.
I grew up in Cox's creek, KY. There are farmers, ranchers, and a lot of cowboys down here. And an equal amount of briar hoppers (rednecks) you might say we are a similar breed. Plenty of old country singers see Kentucky as a home state, even if they ain't from here. A place full of southern hospitality, and a horse on about every hillside. In KY there were many settlers, from the 1700's cowboys filled this land, and they continue to thrive in it today.
Kentucky has a ton of cattle farms. We ride horses, and don't care what people from up north think. What else can I say? We don't wear hats like people in the south west and "pure west" But we wear them.
I live in kentucky!
14
Oregon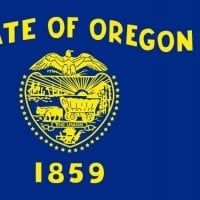 Oregon is a state in the Pacific Northwest region of the United States. Oregon is bordered on the west by the Pacific Ocean, on the north by Washington, on the south by California, on the east by Idaho, and on the southeast by Nevada.
15
Tennessee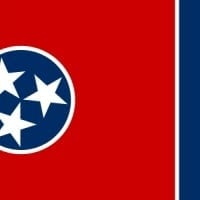 Tennessee is a state located in the southeastern United States. Tennessee is the 36th largest and the 17th most populous of the 50 United States.
Tennessee has always been known for the beautiful mountains and temperatures there. It is an amazing experience to be in Tennessee because whether you are in the fields or on a mountain you feel that southern culture. I totally think Tennessee deserves to be higher on this list.
I live in Easter Tennessee, and all I see is people dressed like they just came from a rodeo. Plus they have accents. But we are very polite.
Tennessee embraces cowboy culture with a modern twist. Proud to be from here, most of the time.
Tennessee is full of country pride. We love our country music and we love our cowboy boots.
16
Nevada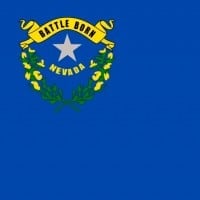 Nevada is a state in the Western, Mountain West, and Southwestern regions of the United States of America.
Wide open land where ranchers graze their cattle all over the state. I live on a dozen acres that has a boundary with BLM land and cattle herds graze there every year. Major rodeo has been held in Reno for the last 100 years. Visiting city slickers only see Vegas, Reno and Tahoe casinos...the rest of the state is open range mostly held by the the BLM which leases it to ranchers and mining operations.
I personally think that Nevada should be listed as #2 for being a cowboy state.
The Great Basin buckaroos are some of the finest cowpunchers in the west!
Nevada's cowboy days may have passed in the recent years, but out there away from Vegas, there bound to be a few left, as well as the NFR being held in Vegas itself
17
Missouri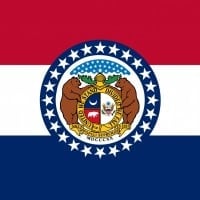 Missouri is a state located in the Midwestern United States. It is the 21st most extensive, and the 18th most populous of the fifty states.
Missouri deserves mention as the "Mother of Western Outlaws", e.g., Jesse and Frank James, home of the Bushwhackers, starting point for the Pony Express (St. Joseph), Oregon Trail, and Santa Fe Trail (both in Independence).
Missouri is definitely a cowboy state and it's history is rich with western heritage.
I live in Missouri and I can't even count how many cowboys and cowgirls I see on a daily basis
18
North Dakota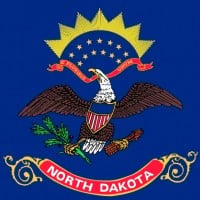 North Dakota is the 39th state of the United States, having been admitted to the union on November 2, 1889.
Doesn't deserve last place, at least not after Hawaii.
There is no ohio
19
Alabama
Alabama is a state located in the southeastern region of the United States. It is bordered by Tennessee to the north, Georgia to the east, Florida and the Gulf of Mexico to the south, and Mississippi to the west.
Alabama is the most country state here besides maybe Texas or Montana
20
Nebraska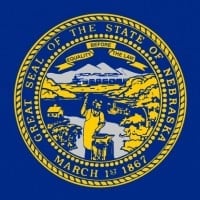 Nebraska is a state that lies in both the Great Plains and the Midwestern United States. Its state capital is Lincoln.
Nebraska should be MUCH higher on this list. It's one of the top beef producing states in the US!
Hicks, hicks everywhere...
Fields and prairie.
21
Florida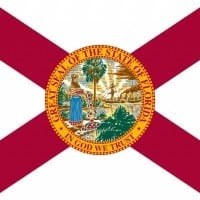 Florida is a state located in the southeastern region of the United States. Florida is the southeasternmost U.S. state, with the Atlantic on one side and the Gulf of Mexico on the other.
I've seen many more cars, not trucks, in Florida Dealership showrooms. Just the opposite in parts of Colorado, Wyoming, Montana, Idaho, Dakota's and High Plains States. Trucks rule in these states!

Cowboys in Florida?
Florida is more like descendants of cowboys who adapt some of the cowboy culture than actual cowboys, when would a cowboy be speaking Spanish or Portuguese?
Surprising, but more cowboys here than Texas.
22
North Carolina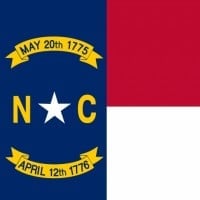 North Carolina is a state in the southeastern region of the United States. The state borders South Carolina and Georgia to the south, Tennessee to the west, Virginia to the north, and the Atlantic Ocean to the east.
23
West Virginia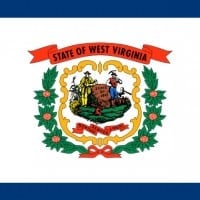 West Virginia is a state located in the Appalachian region of the Southern United States. It is bordered by Pennsylvania to the north, Maryland to the east and northeast, Virginia to the southeast, Kentucky to the southwest, and Ohio to the northwest. West Virginia is the 41st largest state by area, and is ranked 38th in population. The capital and largest city is Charleston.
West Virginia is the last frontier of the east. While rural West Virginians are different than the traditional image that comes to mind when we think of cowboys, the lives they live are based around managing animal and land resources.
Awesome state! Living here is awesome! Even though the weather isn't nice some times..it's awesome! Love this state!
24
Wisconsin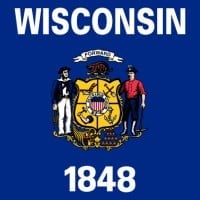 Wisconsin is a U.S. state located in the north-central United States, in the Midwest and Great Lakes regions.
In rural areas, guys in WI definitely wear cowboy boots. Even in more urban areas, guys wear boots, but it's just not as common. However, that's not to say they don't. I like cowboy boots so I wear them. My guess is many guys feel the same and thus wear them as well.
They may not be true cowboys, but farmers in Wisconsin carry their own kind of grit and blood with them. They're tough people. I would know; my entire family is composed of them. Including myself.
I live in WI on occasion wear a cowboy hat, but almost always wear cowboy boots. I own more boots than any other footwear.
25
Mississippi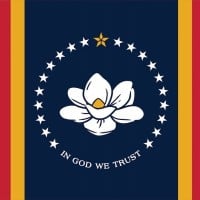 Mississippi is a southern U.S. state with the Mississippi River to its west, the state of Alabama to its east, and the Gulf of Mexico to the south.
Heck I 'm a red neck cowboy that lives in deep South Mississippi.
PSearch List