Top 10 Countries Most Likely to Win WWIII
The Top Ten
1
United States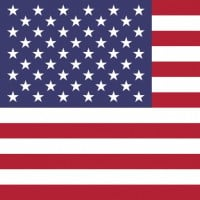 The United States of America, or the U.S.A. for short, is a federal republic composed of 50 states, 48 of them are contiguous states. There are two other states, Alaska and Hawaii, which are north and south of the contiguous states, respectively. The United States declared its independence from the British Empire in 1776 with the Declaration of Independence. They won their independence in 1783 with the Treaty of Paris. Its capital, Washington D.C. (District of Columbia) is defined by imposing neoclassical monuments and buildings including the iconic ones that house the federal government's 3 branches: the Capitol, White House and Supreme Court. Though it has no official language, English and ...read more.
USA - economy would be like the great depression as the USA would spend all its money on war efforts - size of military; army, air force, navy equipment and build all factories needed to produce the war machine. Not that we don't have enough already. This event has already been planned and prepared, tie that to experience in war and no one could beat us on their best day. We may struggle in the beginning because of all the different war fronts but we will out fight, overpower, and push back all enemies until they lose or surrender one or two at a time. Wake up people! USA #1.
USA will win because they have the biggest budget for their Molloy wry and stuff, and China doesn't pose a threat as you'd think becaude it's 1,500$ to equip a Chinese soldier (and half goes to his/hers rifle) and it takes more then ten times that amount to equip an American soldier. Plus, most of the soldiers China says they are training are college students doing mandatory military training, and they usually don't end up joining the army. Plus, there military actually belongs to the communist party of China, not China itself, for some odd reason, and there isn't any joint operations between China's army and Navy (at least no proof other then China saying there is and pictures of generals and admirals standing together, although I highly doubt that.)
The United States currently has the most Powerful military on the planet, and is on pace to stay that way for many years to come. We have the infrastructure and industrial base to support a big war. We have 10 of the largest aircraft carriers, more than all other counties combined. Even if China has more manpower. The United States have a more technological superior military. Not to mention better allies, and if it comes down to it. The second largest nuclear arsenal
The U.S. has enough Nuclear Bombs to wipe out all of Russia or any other country that we oppose. Although Russia can do the same, the U.S. has more manpower available, more people fit to serve, more people reaching military age, more reserves, more active personnel, more air-vehicals, more water vehicles, and almost leading in land vehicles. Any war 1v1 or 1v2 with any countries would likely be an American victory.
2
China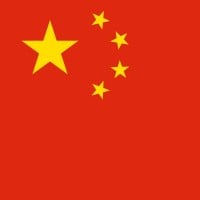 China, officially the People's Republic of China, is a country in East Asia. It is the world's most populous country, with a population of more than 1.4 billion. China spans five geographical time zones and borders 14 countries, the second most of any country in the world after Russia. Covering an area of approximately 9.6 million square kilometers (3,700,000 sq mi), it is the world's third or fourth largest country. The country consists of 23 provinces, five autonomous regions, four municipalities, and two Special Administrative Regions (Hong Kong and Macau). The national capital is Beijing, and the most populous city and financial center is Shanghai. Chinese (Mandarin) is the only official ...read more.
China will probably ally themselves with Russia in world war three. And I think China can win. Because China won in the Korean war when China only had numbers of people. And basically no weapons. The Chinese only had a very few guns during the first time of the war. The other guns were captured after they hit back the United States. Now we also have bombs and planes and ships and whatnot. So probably we can win. But who knows, maybe we will ally with the United States because world war three will be against. Something, and maybe China and the United States will both stand against them. .
I think it depends on when this war takes place, but even in the near future, probably China because of population/army size and modern weaponary. Stalin won against Germany (the turning point of WW2) despite huge losses, so China will win, even against US with a much higher casualty. US couldn't even 'win' in the Korean war when China was much weaker and only had numbers. Let's not also forget what some insane nationalistic Asians can do all for 'pride'.
Economy is still rising, Millions of soldiers, Great Weapons, and Great Technology. Oh by the way I'm Australian, but I think China will destroy USA, Russia, United Kingdom, Japan, France, Germany, India, Turkey and North & South Korea.
China would most likely ally itself with Russia, Iran, Palestine, Venezuela, Brazil, Kazakhstan, Zimbabwe, Congo, Iraq, Syria, South Korea, Israel, Turkey and Lybia. Which gives them advantage.
3
India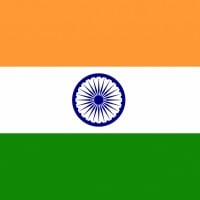 India, officially the Republic of India, is a country in South Asia. It is the seventh-largest country by area, the second-most populous country (with over 1.2 billion people), and the most populous democracy in the world. Its capital is New Delhi. Some other major cities are Mumbai, Chennai, and Ahemdabad. The most spoken languages are Hindi and English, but there are 22 official Indian languages.
Secrets are always secrets in this country. Everyone knows that even Indians comprise of almost 50 % of Indians. Allt the top level officials are Indians. And most of the military equipments were found by Indians in their country. So does any one doubt India's capabilities even now?
India would definitely be the winner because
It has got the worlds 2nd largest army, 5th largest air force and 6th largest air force.
During times of war, as far as I know
RussiaN'S would definitely help the Indian'S so will many other countries.
If they are in the war, they will probably join the allies. We are helping them. Why would any one fight us for helping them? I mean, are missionaries are making baskets of food and clothes to send over there.
We have several war and have even won all of them except 1962 war due to mistake to Jawarlal nehru but this time we have modi. World know what modi can do.
4
Russia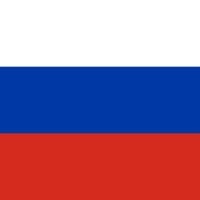 Russia, or the Russian Federation (RF), is a transcontinental country spanning Eastern Europe and Northern Asia. It is the largest country in the world by area, covering over 17,125,191 square kilometres (6,612,073 sq mi), and encompassing one-eighth of Earth's inhabitable landmass. Russia extends across eleven time zones and borders sixteen sovereign nations, the most of any country in the world. It is the ninth-most populous country and the most populous country in Europe, with a population of 145.5 million. The country's capital and largest city is Moscow, the largest city entirely within Europe. Saint Petersburg is Russia's cultural centre and second-largest city. Other major urban areas ...read more.
Russia I think would win the USA can be destroyed in seconds by Russia and I am American to I don't think we are allies with them but if USA, Russia and Asia are teamed up I think they can blow up the whole world in seconds. USA or Russia would win if they are teamed up I will be glad.
The second strongest nation, but with ally like china and many west allies like turkey, india could probably join to russian side of conflict.
They US as and opponent has too many enemies across the world.

And Russia can survive thanks to size. If you nuke US and RU at the same size area the RU is still with 50% of area.
Mother Russia will win the war. We will liberate all countries that are enslaved and defeat bloody capitalism. FOR MOTHER Russia!
They will be with China (Russian technology + Chinese money = Megapower), and can nuke everyone.
They will also be nuked, but have more land.
5
Israel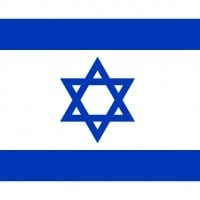 Israel, officially the State of Israel, is a country in Western Asia. It is situated on the southeastern shore of the Mediterranean Sea and the northern shore of the Red Sea, and shares borders with Lebanon to the north, Syria to the northeast, Jordan to the east, and Egypt to the southwest; it is also bordered by the Palestinian territories of the West Bank and the Gaza Strip to the east and west, respectively. Tel Aviv is the economic and technological center of the country, while its seat of government is in its proclaimed capital of Jerusalem, although Israeli sovereignty over East Jerusalem is unrecognized internationally.
They are nothing without help from other countries.
They have an okay military.
6
United Kingdom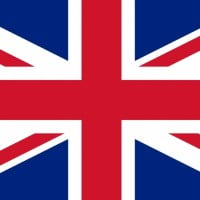 The United Kingdom of Great Britain and Northern Ireland, commonly shortened to United Kingdom, UK or Britain is a Sovereign State located of the Northwestern coast of Europe. It is a Parliamentary Constitutional Monarchy currently lead by Monarch Queen Elizabeth II and its current prime minister is Boris Johnson. The UK is a Unitary State consisting of Scotland, England, Wales and Northern Ireland. It is currently a member state of the European Union, but as of 2016 has start the withdrawal process, and is set to leave the Union in October 2019. ...read more.
We won the last two wars with help from every Allie involved. I think we could win again!
Goot technology and a very well trained arm type 45 destroyer and ahost a new weapons coming into use.
UK should at least be #2! God save the queen!
7
North Korea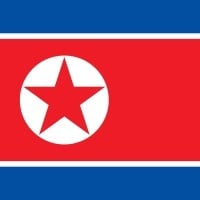 The Democratic People's Republic of Korea, also known as North Korea, is a country in Eastern Asia. Its capital is Pyongyang. It is currently ruled by the Juche leader Kim Jong-Un, after inheriting the title from his father, Kim Jong-Il, who in turn inherited it from his father, Kim Il-Sung. ...read more.
They have declared they have nukes.
8
France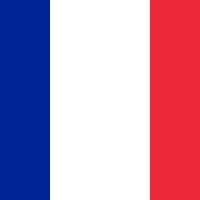 France, officially the French Republic, is a sovereign state comprising territory in western Europe and several overseas regions and territories. The European part of France, called metropolitan France, extends from the Mediterranean Sea to the English Channel and the North Sea, and from the Rhine to the Atlantic Ocean. France spans 675,000 km2 (251,000 mi2) and has a total population of 67 million (data from 2017). ...read more.
France should most likely win World War 3 because of what it has like, nuclear weapons and a strong government
It's really powerful
9
South Africa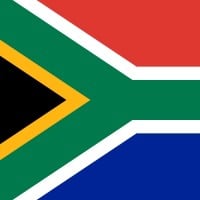 South Africa, officially the Republic of South Africa, is the southernmost sovereign state in Africa. It is bounded on the south by 2,798 kilometers of coastline of Southern Africa stretching along the South Atlantic and Indian Oceans, on the north by the neighbouring countries of Namibia, Botswana ...read more.
10
Iran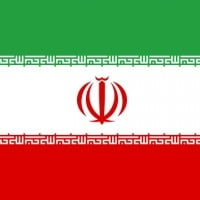 Iran, also known as Persia, officially the Islamic Republic of Iran, is a sovereign state in Western Asia. The capital city is Teheran and the major city is also Tehran. The country's official language is Persian.

Iran is home to one of the world's oldest civilizations, beginning with the formation of the Elamite kingdoms in the fourth millennium BC. The country's rich cultural legacy is reflected in part by its 22 UNESCO World Heritage Sites, the third-largest number in Asia and eleventh-largest in the world. Iran is a multicultural country comprising numerous ethnic and linguistic groups. ...read more.
Don't underestimate the Islamic republic, Islam can do much!
They have a strong military.
The Contenders
11
Turkey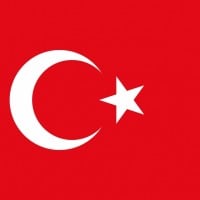 Turkey, officially the Republic of Turkey, is a transcontinental country in Eurasia, mainly in Anatolia in Western Asia, with a smaller portion on the Balkan peninsula in Southeast Europe. Turkey is bordered by eight countries with Greece and Bulgaria to the northwest; Georgia to the northeast; Armenia, ...read more.
This country had an effective part in the first world war, and experiencing nuclear developments right now
12
Germany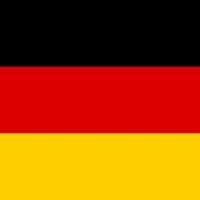 Germany was formally united in 1871 under the initiative of Bismarck with King Wilhelm of Prussia as emperor. The previous 'Holy Roman Empire', basically a continuation of the empire of Charlemagne/Karl der Grosse was dissolved in 1806.

Some territory was lost after World War 1 and a lot more after World War 2, basically started by Hitler's Nazi dictatorship. Then the Soviets kept their zone - the 'DDR', East Germany, separate with a wall through the middle of Berlin, until 1990 when the country was reunited. ...read more.
They should have learned their lesson 74 years ago!
One of the major powers of the second world war, and one of the major powers in Europe
13
Australia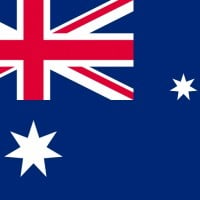 Australia, officially the Commonwealth of Australia, is a sovereign country comprising the mainland of the Australian continent, the island of Tasmania, and numerous smaller islands. With an area of 7,617,930 square kilometres (2,941,300 sq mi), Australia is the largest country by area in Oceania and ...read more.
If someone attacks australia then the world food trade will fall down.Cause major powers like Russia,China,even India.And with the allied power of US,UK they surely will win.They're NATO is very good.They can judge an attack in hours bfore the invasion is done and they have the money to buy foreign spies.Then they will the war easily.There stays India China and Russia They don't have the guts to attack Australia.Australia also have some missiles what can turn countries like Iran into smitherens.
14
Mexico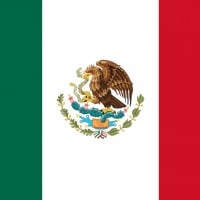 Mexico, officially the United Mexican States, is a federal republic located in North America. The country is located between the U.S. and Central America, and is known for its Pacific and Gulf of Mexico beaches and its diverse landscape of mountains, deserts, and jungles.
It's a beautiful place my parents come from here and I live they I respect mexico
15
Japan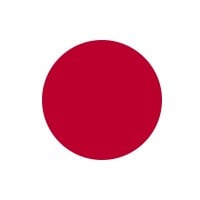 Japan is an island country in East Asia in the Pacific Ocean. It lies off the eastern coast of the Asia Mainland (east of China, Korea, Russia) and stretching from the Sea of Okhotsk in the north to the East China Sea and near Taiwan in the southwest. ...read more.
16
South Korea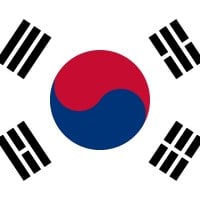 South Korea, officially the Republic of Korea (ROK), is a country in East Asia, constituting the southern part of the Korean Peninsula and sharing a land border with North Korea. Its western border is formed by the Yellow Sea, while its eastern border is defined by the Sea of Japan. South Korea claims ...read more.
17
Switzerland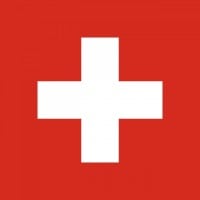 Switzerland, officially the Swiss Confederation, is a federal republic in Europe. It consists of 26 cantons, and the city of Bern is the seat of the federal authorities. ...read more.
Switzerland would watch and eat popcorn while the others fight each other, and after the war all the other countries would be weakened and Switzerland would be the only thriving country.
Switzerland would be the true winner for not getting involved.
18
Norway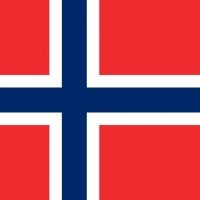 Norway, officially the Kingdom of Norway, is a sovereign and unitary monarchy in Northern Europe whose territory comprises the western portion of the Scandinavian Peninsula plus the island Jan Mayen and the archipelago of Svalbard. ...read more.
19
Pakistan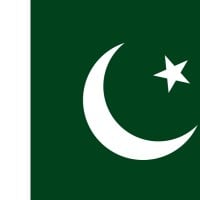 Pakistan was established in 1947 and is located in South Asia. Islamabad is the capital city of Pakistan. Karachi, Lahore and Peshawar are other major cities of Pakistan. Urdu and English are official languages of Pakistan. World's second highest peak (K-2) and ninth highest peak (Nanga Parbat) are located in Pakistan.
Pakistan is likely to win any war especially with India because it spends more than half of its budget on military and is the first and only Islamic country to develop nuclear weapons. Further it is allied with China and she (China) has pledged full support to Pakistan in any war. Moreover all Islamic countries support her (Pakistan).
World War III Will Happen Far Decades away! and hopefully by the That Time Pakistan will at least Come in 30 Largest Economies and Moreover the Population Might Cross U.S so I think Pakistan stands chance!
Only because India is enemy
Pakistan is the best Islamic country
20
Canada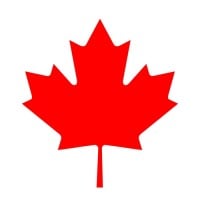 Canada is a country in North America that is next to the United States, and it's the 2nd largest country in the world by area (size is 9.985 million km²). This country has 10 provinces, and 3 territories. Canada became a dominion on July 1, 1867. Its 10 provinces are: Ontario, British Columbia, Quebec, ...read more.
Canada will most likely enter the war quite late in, so they won't have as many casualties and wasted resources.
21
Syria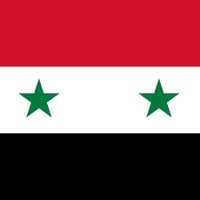 Syria, officially the Syrian Arab Republic, is a Western Asian country located in the Eastern Mediterranean and the Levant. It is a unitary republic that consists of 14 governorates (subdivisions), and is bordered by the Mediterranean Sea to the west, Turkey to the north, Iraq to the east and southeast, ...read more.
22
Poland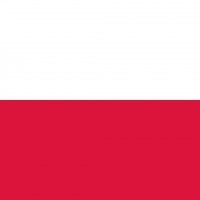 Poland, officially the Republic of Poland, is a country in Central Europe, bordered by Germany to the west; the Czech Republic and Slovakia to the south; Ukraine and Belarus to the east; and the Baltic Sea, Kaliningrad Oblast (a Russian exclave) and Lithuania to the north. With a population of approximately ...read more.
23
Iceland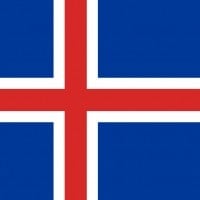 Iceland is a Nordic island country in the North Atlantic Ocean and the most sparsely populated country in Europe. Iceland's capital and largest city is Reykjavík, which (along with its surrounding areas) is home to over 65% of the population. Iceland is the only part of the Mid-Atlantic Ridge that ...read more.
24
Netherlands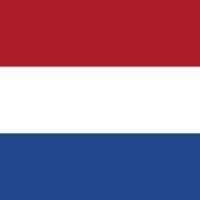 The Netherlands, informally Holland, is a country located in north-western Europe with overseas territories in the Caribbean. It is the largest of four constituent countries of the Kingdom of the Netherlands. The Netherlands consists of twelve provinces, and borders Germany to the east, Belgium to the ...read more.
25
Greenland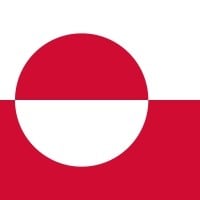 Greenland is an island country part of the Kingdom of Denmark. It is located between the Arctic and Atlantic oceans, east of the Canadian Arctic Archipelago. Greenland is the world's largest island, it is one of the three constituent countries that form the Kingdom of Denmark, along with Denmark and ...read more.
PSearch List