Best Cities In Florida
The Top Ten
1
Orlando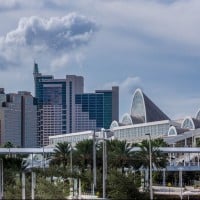 In April 2018 when I was in 7th grade, my family and I went with our family friends to Orlando for spring break. We went to Universal, Disney, and Legoland. It was the best spring break ever and the best vacation ever.
I have lived in Orlando for all of my life and there is no better place on the planet to live. First of all, you have almost all the theme parks you could imagine like Disney, Universal, and Sea World. Second, although they can get annoying (cough Brazilians cough) tourists pay most of your taxes so you can spend your money on other stuff. And lastly, it is just so beautiful. While all of your northerners are freezing, we get to enjoy the nice, warm weather. Orlando also has pretty decent sports teams too like the Magic, Solar Bears, and the best- Orlando City! So why not Orlando?
Ya got Disney, Universal, Old town, Busch gardens, aquatic, Orlando eye, just everything on I-drive, Amway center, a cruise port, and GOOD prices houses like I'm talking about a 5 bed 4 bathroom home in Orlando for like 300K. You just can't beat. In New York City (where I'm from) you have to pay a good 4M for a 3bd home and 800K for a STUDIO APT. Then you got AMAZING colleges here n Orlando, like UCF, it's a 4 year college with the biggest college campus in the NATION yeah in the NATION and tuition oh don't worry only about 6K and compare that to UCLA or UA or Howard. And don't forget that there college is like 25 minutes from Disney, Universal etc. Then the great weather, Diverse people, and sometimes good drivers (ok mabe never) Orlando is a great city.
Orlando is a great city, but the traffic can be heavy due to the number of travelers going to Disney/Universal.
2
Tampa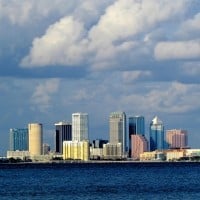 You can't beat Tampa. We have the best beaches in the USA. Our sand is pure white gold and our water is clear and majestic. In our Tampa bay, many boats and sails pass by as well as our resident sharks and manatees. We have a zoo, an aquarium and beautiful architecture. Welcome to Tampa! Just watch out for our alligators and sharks.
Tampa is a nice place to chill and have fun I know I live there. I have fun with friends and other stuff so come visit.
Home to the roller coaster capital of Florida, Busch Gardens Africa!
I live here and love it.
3
Miami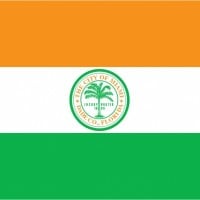 Miami, officially the City of Miami, is the cultural, economic and financial center of South Florida. Miami is the seat of Miami-Dade County, the most populous county in Florida.
4
St. Augustine
A great place to live, we will never move.
I wouldn't mind living in St. Augustine.
5
Jacksonville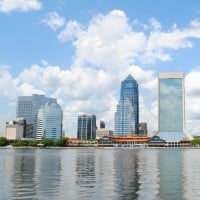 The biggest city in the U.S.A land wise, and it's pretty nice here!
Jacksonville is amazing, I have lived here for a while.
Been there. I like Jacksonville
I live here so...
6
Fort Lauderdale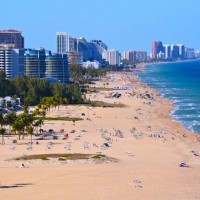 I live here! I love the beaches and there are a LOT of boating canals! I just kinda miss where I used to live, although this isn't my first time living in Fort Lauderdale.
I wish I had been to this city! It is very pretty and I would want to go on a cruise if I got there, with my family!
7 Key West
8
St. Petersburg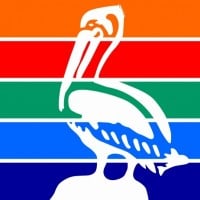 9
Fort Myers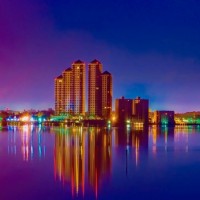 10 Bonita Springs
The Contenders
11
Tarpon Springs
We love living in Tarpon Springs. It's a beautiful quiet community that offers lots of variety from the Gulf to our Brooker Creek Preserve and Tarpon Lake. Also easy access to other areas.
12 Fish Hawk
13
Naples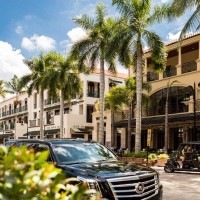 Never been there, but it looks like a nice city. I plan to go there when I go back to Southwest Florida.
14 Oviedo
15 Punta Gorda
16 Coral Gables
17
Daytona Beach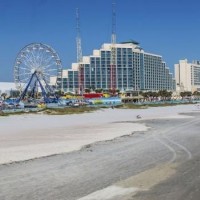 18 Parkland
19
Clearwater
My hometown. I'm happy to live here. The water is extremely beautiful. It's named Clearwater, after all.
Best beach - plus small area of shops and places to eat - diverse area for all ages - young to old!
20 Heathrow
21
Pensacola
Florida is known for beaches, and Pensacola has the most beautiful in the state! Just head to Pensacola beach in gulf islands national seashore and you will be stunned on how white the sand is! It's like sugar but soft and shiny! The water is almost emerald in coloration and the water is clear! If you head to crab island, you will see very clear water. In Pensacola, you can spot dolphins from the beach and alligators in a pond! Way less tourisy than Miami and Orlando.
I love Pensacola because of the historical atmosphere in the downtown area. It has some seasons (albeit not all four- but more than just constant summer) and the ambiance reminds me of Charleston, SC or Savannah, GA. It has a growing downtown nightlife and the pace is just right- not too fast, but not Mayberry either. The beaches are just gorgeous as well.
22 Winter Park
23
Melbourne Beach
This city has the most stunning beaches without a crowd.
Yes this list finally has it. I love this city
I. Going on vacation
24
Sarasota
Outstanding city with lots to do and a great down town area.
25 Horizon West
PSearch List