Top 10 Nickelodeon Stars of the '90s
This is a list of what I believe are the best Nickelodeon stars of the 90's. This is not entirely based on opinion but also on the popularity of each individual's show, the amount of shows he or she was on, the amount of time spent on Nickelodeon, and the person's overall contribution to the channel.

The Top Ten

1 Kel Mitchell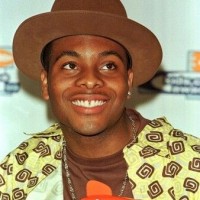 To this day 20 and 30 somethings find themselves quoting Kel's characters from "All That" and "Kenan and Kel. " Whenever he acted goofy on camera, it led to hysterical laughter from children in the audience. The great popularity of his shows and his silly ways made him a Nickelodeon superstar.
2
Melissa Joan Hart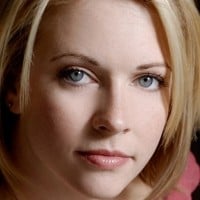 Melissa Joan Hart is an American actress, director, producer, singer, fashion designer, and businesswoman.
Ask any girl who she looked up to on Nickelodeon back then and most likely you will hear "Clarissa. " "Clarissa Explains it All" was a fun, birghtly colored, imaginitive show that caused girls all over the country to wear fun, new styles and decorate their rooms with unique items. The show was so popular that Melisaa Joan Hart went on to very successful shows such as "Sabrina the Teenage Witch. "
Melissa Joan Hart also appeared on Melissa & Joey (Disney) because that was on ABC Family every Wednesday night.
3
Kenan Thompson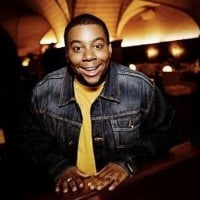 Kenan Thompson is an American actor and comedian. He is known for his work as a cast member of NBC's Saturday Night Live.
From "All That" to "Kenan and Kel, " Kenan was one of the funniest kids on television. He had previously appeared in other children's movies such as "Heavyweights" and "D2: The Mighty Ducks, " making him well known to almost all kids of that time. Kenan's time on Nickelodeon led to a great career filled with movies and his current gig, "Saturday Night Live. "
4
Danny Tamberelli
To 90's kids, Danny Tamberelli was one of the most recognizable faces on television. If you don't know who he is either you were not a kid in the 1990's or you did not have cable. He was on two of the channels' most popular shows: "The Adventures of Pete & Pete" and "All That. " He was also a regular panelist on the popular game show "Figure it Out. " He also did voice over for a few other Nickelodeon shows and guest starred on shows such as "Space Cases. " His wardrobe, tattoo, and personality on "The Adventures of Pete & Pete" have become legendary in the world of 90's kids. A fun, eneregetic kid, he was a favorite to many Nickelodeon viewers. Even now he says that he is recognized by strangers every single day. He should have been called Mr. Nickelodeon.
5
Amanda Bynes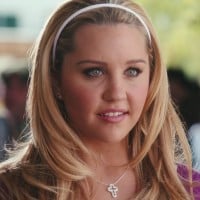 Amanda Laura Bynes is an American former actress. After appearing in commercials and in plays, Bynes rose to prominence as a child star in the late 1990s and early 2000s, first on the Nickelodeon series All That from 1996 to 2000, and then on her own show, The Amanda Show (1999-2002), becoming a teen ...read more.
Amanda's amazing career began on "All That" in the mid-90's. Her cute, funny, and sometimes obnoxious characters caused many children to roll around in uprorious laughter. In the end of the 90's she even went on to have her own show called, "The Amanda Show. "
Bynes also appeared in films including "What a Girl Wants", "Lovewrecked", "She's the Man" and "What I Like About You".
6
Larisa Oleynik
Larissa was easy to relate to yet had super powers in the show, "The Secret World of Alex Mack. " This made her an easy role model for kids who lived in everyday, American society and wished they could be somehow different. Her clothes were the prime example of how normal kids dressed in the 90's and her problems were just like the problems normal kids faced everyday. She also had guest appearances on other Nick shows such as, "The Adventures of Pete & Pete" where she played a nurse who pumped creamed corn out of Little Pete's stomach. This added humor to her persona and made kids love her even more.
Oleynik often appeared in the romantic comedy, 10 Things I Hate About You, alongside Julia Stiles and the late Heath Ledger.
7
Lori Beth Denberg
LoriBeth added a serious approach to humor through her hilarious characters on "All That. " She is most well known for her characters Miss Fingerly, The Loud Librarian, and as herself giving out 'Vital Information. ' She is also known for being the panelist who was hardest to stump on "Figure It Out. "
8
Josh Server
The longest-running member of the original "All That" cast, Josh was known for playing the dim-witted detective Dan, Earboy, and the boorish Phlegm. His outrageous physical comedy and talent for yelling loudly made him a Nickelodeon favorite.
9
Danny Cooksey
He also did his voiceover of Dave the Barbarian on Disney Channel along with his former voiceover friend, Frank Welker, as Dave's pet dragon, protecting his beloved princess and his family from the forces of evil. The show's creator, Doug Langdale, also worked on another cartoon, The Weekenders.
Danny's character, Budnik was the bully we all loved to hate on "Salute Your Shorts. " He was the source of many of the jokes and made kids think twice about whether or not they disliked all bullies.
10
David Lascher
As the girl chasing ranch hand on "Hey Dude, " David stole the show in many of his scenes. His conceited, light-hearted manner made him one of the most memorable characters on this much-loved Nick classic.
The Contenders
11
Carlos Alazraqui (as Rocko)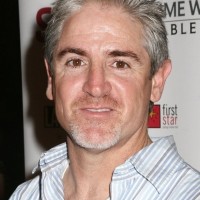 Carlos Jaime Alazraqui is an American stand-up comedian, actor, voice actor, singer, impressionist, producer and screenwriter, possibly best known as Deputy James Garcia on Reno 911!.
BAdd New Item