Top 10 Oscar Predictions for 2018
The Oscar nominees of 2018 have been announced. I took a look at them and spent some time thinking about them. So here are some predictions as to what's possibly going to win in the categories.

1 Best Picture - The Shape of Water

The oscars always have nominate indie movies they never nominate superhero movies blade runner it baby driver planet of the apes but they nominate the shape of water witch was boring - Dvafan2
Taken the words out of my mouth. Yes. Very true. Oscar movies = Boring + Dramatic. - zxm
With the plagiarism allegation,it's unlikely. - Tia-Harribel
Now I'm starting to think Three Billboards should win despite the bummer ending. - htoutlaws2012
Well,it actually won. - Tia-Harribel
The movie was great, but funny at the same time. It's like true love, but to the extreme. by the way, Sally Hawkins's performance was amazing. - DarkandSinister
2
Best Animated Feature - Coco

Coco's got the Oscar hands down. We can complain about all the snubs that took place in this category this year, but Pixar's newest classic that pays tribute to the culture of Mexico and its Day of the Dead traditions all while crafting a coherent and touching story about family and dreams is arguably the most deserving of the Oscar win for Best Animated Feature. - ModernSpongeBobSucks
There's not a single doubt in my mind. Coco was a shimmer of light in the mediocre year for animated movies that was 2017. Just look at the other nominees. - phillysports
Well, this one and not the Boss Baby. I would need to be sent to a therapist if Boss Baby one. But honestly, Loving Vincent kind of deserved it, because Coco wasn't made for 65,000 paintings. - 445956
Unlike last year, the competition is not even close. Coco HAVE to win. Come on the baby boss is in the list, like what. - Olive855
3
Best Actor - Gary Oldman (Darkest Hour)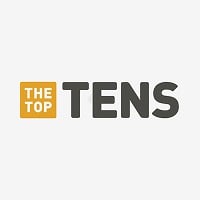 Gary Leonard Oldman is an English actor, filmmaker, musician, and author. Renowned for his "big" acting style, Oldman is one of the most celebrated thespians of his generation, with a diverse career encompassing theatre, film, and television. He has received a Golden Globe award and an Academy Award: ...read more.
He definitely should win, I think that his acting in this movie is as good as daniel day lewis's acting in phantom thread but daniel has enough oscars already. This man should have won an oscar already - Ale99
No doubt...He will! - Ananya
I have seen this movie.
Oldman WILL win.
No question about it.
Gary Oldman is obviously gonna win since he's won other awards. It shouldn't be a surprise at this point. I haven't seen Darkest Hour, but from the clips I've seen he definitely gives a great performance. If there was an actor who I'd say would give him some competition, it would be James Franco. But unfortunately, he didn't get nominated. That's a shame because I feel like he deserved to be. I know about the allegations, but he was still very great in the Disaster Artist. It won't surprise me if Gary Oldman gets the Oscar. And I'm pretty sure he will. - MegaSoulhero
4
Best Actor - Daniel Day-Lewis (Phantom Thread)
I don't think he will. All the other actors in the category gave a more memorable performance. - judo8alex
Oldman will win. - PanteraForever
His last role for his career I really hope he wins -JJP
5
Best Actress - Meryl Streep (The Post)
Why isn't this number 1? Of course Meryl Streep will win another Oscar - 445956
I'm sorry but even Meryl Streep couldn't beat the incredible performance by Frances McDormand - judo8alex
In the past though they manage to give to her so its not all out the books every time she is nominated it seems like. - htoutlaws2012
She is not going to win. Saoirse or Frances will. - PanteraForever
6 Best Supporting Actress - Octavia Spencer (The Shape of Water)
7 Best Supporting Actor - Sam Rockwell (Three Billboards Outside Ebbing, Missouri)
8 Best Director - Jordan Peele (Get Out)
9
Best Visual Effects - War for the Planet of the Apes

War for the Planet of the Apes and Blade Runner 2049 are the only movies nominated in this category that actually deserve it. Obviously I want Blade Runner to win. But I feel like Planet of the Apes will actually be the one to win. Pretty much for the same reason why Jungle Book won last year. Realism. The characters and effects look very real. Of the movies nominated, this one does a better job at making things look real. It actually looks like real apes are roaming around. I have no idea why Kong: Skull Island was nominated. The visual effects in that movie were awful. As much as I want Blade Runner to win, Apes is more likely. - MegaSoulhero
I used to be so obsessed with this movie when it came out - PeeledBanana
Yep
10
Best Actress - Frances McDormand (Three Billboards Outside Ebbing, Missouri)
She should win, but I have a gut feeling Meryl is gonna strip it away #metoomovement wins again. - htoutlaws2012
Not having seen this movie, I don't know if Frances McDormand is the actress who I think should get the Oscar. But she won a Golden Globe. So I'm pretty sure she'll win this one. Personally, if I were to choose, I'd go with Sally Hawkins. Just because she gave excellent emotion throughout the Shape of Water. She didn't have any spoken dialogue, but she didn't need any. We were able to see her emotions just from her expressions. We knew how she felt. I've only seen two movies that had Sally Hawkins in them. Shape of Water and Paddington. I haven't seen Paddington 2 yet by the way. She was great in both of those movies. Shape of Water was easily her best performance that I've seen. I'm sure Frances McDormand gave an excellent performance as well, but I don't know since I haven't seen the movie. It's pretty obvious that she's gonna win, though. - MegaSoulhero
The Contenders
11
Best Original Song - Remember Me (Coco)
I really hope this wins. The song they nominated for The Greatest Showman wasn't even that amazing. They could have nominated a way better song from that movie (because some of them were great). So I hope Coco gets this one because it's amazing! - Phillip873
I hope Kristen and Bobby Lopez write the songs for Disney musicals for many years to come. I'm hoping that they can become the studio's next Alan Menken. - phillysports
Funny how the song is literally by "Miguel" - 445956
The academy is smart. They usually go for songs that have a great meaning behind them. Which is why City of Stars won last year. This year, I feel like Remember Me will win the Oscar and I think it should win. I listened to the other songs that were nominated. Not much of a fan. The best thing about the Greatest Showman was the soundtrack. I hated that movie, but I only hated one of the songs. And ironically, that song was the one that got nominated. This is Me has a great message, but it wasn't used well enough in the movie. Plus, it's sung by very underdeveloped characters. Which makes it less impactful. As for Remember Me, the message is much stronger because it played a large role in the movie it came from. It has a lot more emotion to it. I legit cried at the end because of this song. I find it funny that a lot of people want this to win. I thought you guys hated these songwriters. The only two songs that have a chance of winning in this category are Remember Me and This is ...more - MegaSoulhero
12
Best Adapted Screenplay - The Disaster Artist
Totally should win, but since James Franco got caught up with sexual allegations, the chances are bleak. - Phillip873
Thanks to #MeToo, it won't happen - 445956
13
Best Cinematography - Blade Runner 2049

This one SHOULD win and probably WILL win! Or I could be completely wrong. I had a hard time deciding this category. All of these films had excellent cinematography, but Blade Runner's cinematography was absolutely phenomenal. This is some great movie making right here. Every shot looks perfect. It does a great job at putting the audience in this universe. Which is what a movie should do. I was invested the entire time. I think it should win best cinematography and I think it WILL win. Well this is just a guess. Dunkirk definitely has a chance as well. I honestly don't know. - MegaSoulhero
14
Best Director - Guillermo del Toro (The Shape of Water)
Guillermo del Toro has done a lot of great things. And some not so great things. Trollhunters still sucks! The Shape of Water is definitely one of his great projects. He did an excellent job with it. The amazing performances from each of the actors shows how great he is at directing. This truly is an amazing film. It's brilliantly shot and really is one of the best films to come out last year. Since he won a Golden Globe, there's definitely a chance of him winning an Oscar. But if I'm being honest, I think the Oscar should go to Greta Gerwig. I'm not sure if that's just me being biased since my grandpa knows her personally and has worked with her in the past and he even got invited to the world premiere of Lady Bird. I'm not even joking. Still, Guillermo del Toro will most likely take home the Oscar. - MegaSoulhero
15
Best Adapted Screenplay - Call Me by Your Name

I'm actually not interested in seeing this movie. I might see the other nominees however - Phillip873
I really think I should see this movie. I've heard so many great things about it. Looking at the other choices in this category, Call Me by Your Name seems to be the one that they're gonna go for. It wouldn't surprise me. I don't know exactly what the movie is about, but it seems like a winner. Which one do I think should win? Obviously Logan. That goes without saying. But since it's a comic book movie, I doubt that's gonna happen. It would be nice if it did though. Just seeing trailers for Call Me by Your Name makes it seem like a great choice for the Oscar. I'll probably try to see it before the Oscars happen so I could form more of an opinion. I really hope it's as good as people say it is. - MegaSoulhero
16
Best Visual Effects - Star Wars: The Last Jedi
Although it has very mixed reviews I think everyone can agree that the visuals were amazing regardless if they actually liked the movie itself or not - Randomator
To me you're down to 2 in this case Blade runner, and Planet of the apes taking this one. - htoutlaws2012
17
Best Original Screenplay - Three Billboards Outside Ebbing, Missouri

I haven't actually seen this movie, but I've heard good things about it. From what I've seen, it looks like a really great movie with great writing. However, I personally think Lady Bird should win. I recently saw the movie and I thought that it had a really great story and it felt very relatable in a way. But again, I haven't seen Three Billboards. So I don't know if it actually deserves to win or not. But since everyone has been praising it non-stop, it has a pretty great chance. - MegaSoulhero
18 Best actor - Tommy Wiseau
19
Best Production Design - Dunkirk
Yeah at least give the benefit of effort put in was great by Dunkirk. - htoutlaws2012
Dunkirk had a crap ton of pratical effects including dozens of painted planes, boats, hundreds of extras, etc... - DaBossAK
20
Best Animated Feature - Captain Underpants: The First Epic Movie
Did the person who submit this realize that Captain Underpants didn't get nominated for this category? - ModernSpongeBobSucks
Must of been the same one who thought Tommy Wiseau was stellar for the disaster artists where he has virtually a small cameo role in if anything. - htoutlaws2012
21 Best Visual Effects - Guardians of the Galaxy Vol. 2
22
Best Animated Feature - Cars 3
Again, this was not nominated for Best Animated Feature. - ModernSpongeBobSucks
23 Best Editing - Baby Driver
24 Best Original Song - Stand Up for Something (Marshall)
25 Best Song - This is Me (The Greatest Showman)