Saddest Deaths of 2019
The Top Ten
1
Mean Gene Okerlund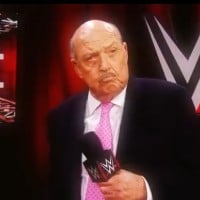 By far, the best announcer and interviewer the WWE has ever had. He was their voice and the voice of many wrestlers back then. Rest in peace.
2
Cameron Boyce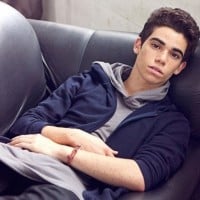 Cameron Boyce (May 28, 1999 - July 6, 2019) was an American teen actor best known for his roles in the feature films Mirrors, Eagle Eye, Descendants, Grown Ups, and Grown Ups 2, as well as for his starring roles as Luke Ross on the Disney Channel comedy series Jessie and as Conor on the Disney XD series Gamer's Guide to Pretty Much Everything.
Cameron Boyce is 2 years younger than me and he passed away, which was both sad & shocking. Cameron didn't deserve to suffer with a medical condition & die from it at the age of 20. He had a whole life ahead of him; from starring in more of his ICONIC acting roles to being a lot more involved in the thirst project by helping less fortunate countries with no clean water. Cameron is a very bright, happy, compassionate, smart & a creatively artistic celebrity. Cameron Boyce is a very BEAUTIFUL person on the inside as well as on the outside. I LOVED Cameron's acting career in the Descendants franchise movie as Carlo De Vil, which is my favorite. I'm very sorry to hear about the tragic death of Cameron Boyce! 1999-2019.
I grew up watching you on T.V.. I did not have the best start to my life, I had a messed up mouth, couldn't talk till I was 3, and had ADHD and dyspraxia and was very depressed at an early age. In 5th grade, my mom was about to give up cheering me up, then I saw you on T.V. and started laughing hard. You looked so confendint, and didn't seem to care what other thought about you. I was so moved that I started my dream of being a musican, I made a band, and now I'm beingofferd a acting job at a studio, a few days after I got it, you passed away, I kept going though, remembering how you always lifted my spirits, I still have a poster of you in my room that I whisper "Thank you for being there when I needed you most". My life changed because of you, seeing you so confendint made me confendint. You never knew me, I wish you could get that "thank you" from me, but I promise, I will tell your story, of how you helped me write mine. I will never forget you
3
Luke Perry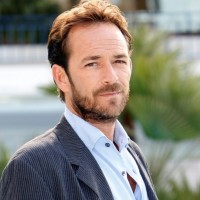 I never really knew who Luke Perry was until I started watching Riverdale... But I instantly thought he was one of the most amazing actors ever.
Why are their no comments about Luke Perry. So sad. R.I.P Lucas Perry you will be missed.
He was a pretty great actor.
4
Peter Mayhew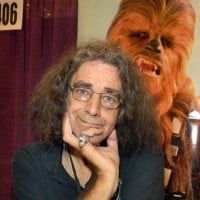 Peter William Mayhew was an English-American actor, best known for portraying Chewbacca in the Star Wars film series.
So sad. Looking at him, it was clear he loved life. He was always smiling. Rest in peace.
5
Rip Torn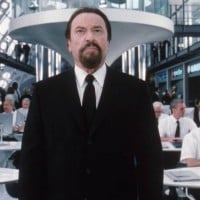 Actor best known for his roles in the Men in Black Series, Walt Disney's Hercules, Freddy Got Fingered among others, He passed away at the age of 88
R.I.P Rip
6
Russi Taylor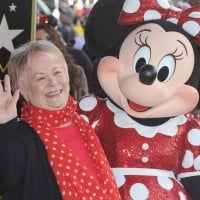 How ironic is it that her husband voiced Mickey Mouse for some time as well? Now they will be with each other again.
Russi Taylor voiced Minnie Mouse for 30 years she also voiced Martian Prince in The Simpsons she passed away on July 26th, 2019, 10 Years after her Husband who also voiced Mickey Mouse Wayne Allwine passed away in 2009
Why her and not Kim Jong-un?!
7
Ashley Massaro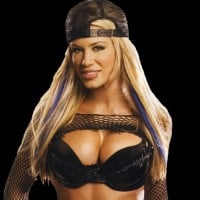 Ashley M. Massaro was an American professional wrestler, reality television contestant, television host, model and radio personality. She was best known for her time with WWE. Massaro made her debut in WWE after winning the WWE Diva Search in 2005.
She was an icon.
8
King Kong Bundy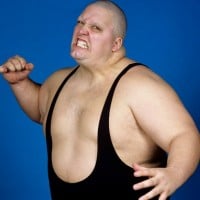 Christopher Alan "Chris" Pallies was an American professional wrestler, stand-up comedian and actor, better known by his ring name, King Kong Bundy.
9
Grumpy Cat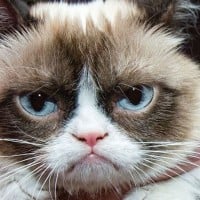 Tardar Sauce, was a cat and Internet celebrity known for her "grumpy" facial expression, and thus known by the common name Grumpy Cat.
I'll never forgot when I woke up one morning to the radio saying how grumpy cat had died and I felt like bursting into tears. No pet will ever be as cute, irreplaceable and most of all, grumpy. R.I.P
R.I.P Tardar Sauce, mother of modern memes. We loved you, you hated it, but we loved you anyway. I'd bring you back if I could, you and your meme's popularity. When I found out, I cried for an hour (which is probably more than I should have, tbh)
WE MISS YOU!
A legendary cat, hopefully it had a long and amazing life.
10
Tim Conway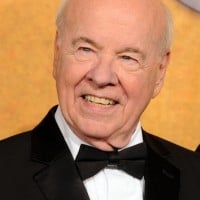 The Contenders
11
Carol Channing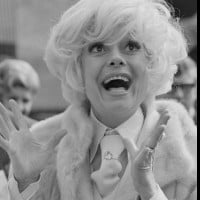 She was 97. She lived a very long life.
12
Pua Magasiva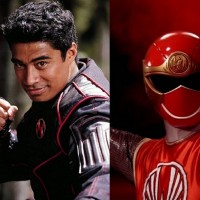 13
Doris Day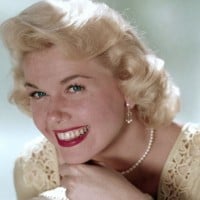 Doris Day, born Doris Mary Ann Kappelhoff (April 3, 1922 - May 13, 2019) was an American actress, singer, and animal welfare activist. She is best known for films like Pillow Talk, Calamity Jane, etc.
Died at 97. What an age!
Rest in peace, love.
14
John Singleton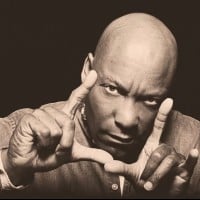 Truly a great man that shaped many lives. He had an amazing talent at the age of 23 with his directorial debut of Boyz n the Hood. Too bad that he barely lived over halfway through his life.

Rest in peace John Singleton.
15
Peter Fonda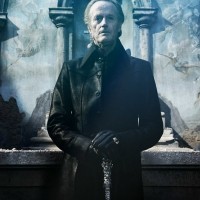 Legendary veteran actor who started the cult hit Easy Rider died from respiratory failure from lung cancer at 79. R.I.P.
16
Etika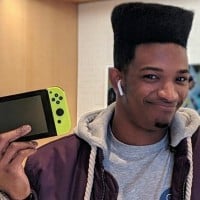 Etika was my favorite Youtuber. For years, this man entertained and inspired me. He was enthusiastic about the things he enjoyed, and in general he spread a ton of positivity to every one of his viewers. I was absolutely heartbroken to hear the news about his passing. It just goes to show that mental illness can happen to anyone. Suicide can happen to anyone. You don't know about a person's internal battles just from looking at them. So please, if someone says they're suicidal, TAKE THEM SERIOUSLY. So many people wrote off Etika's breakdowns as a joke, and now it's too late. Please, talk to your friends and let them know that you love them. I will gladly talk to any of you if you need someone to vent to. My DM's are always open. The world will not be the same without Desmond "Etika" Amofah, and I am so happy to have lived in the same time as him. RIP. #JOYCONBOYZFOREVER
Youtube didn't even mourn his loss too much! All they did was allow an offensive tribute video by E! News get monetised! This world was not kind to Desmond after death.
17
Caroll Spinney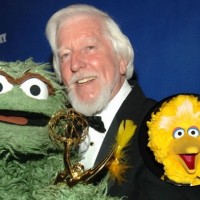 He voiced Big Bird and Oscar for 50 years. Good thing he retired before he died.
He voiced two amazing characters in Sesame Street, can't believe he's so low.
Bro I loved him so much. He was so inspiring. At least he didn't blow up in the atmosphere
18
Dean Ford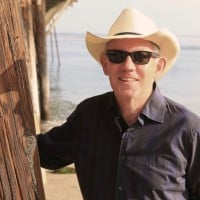 19
Ric Ocasek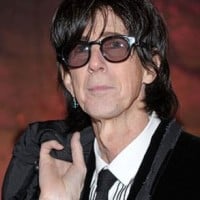 Richard Theodore Otcasek known as Ric Ocasek, was an American singer, songwriter, musician and record producer.
He produced one of my favorite albums, never listened to his music but RIP.
20 Dick Miller
21
Rocky Lockridge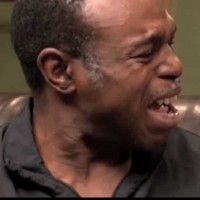 22
Albert Finney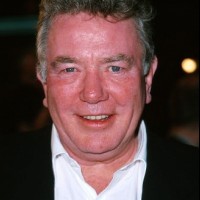 23
Daniel Johnston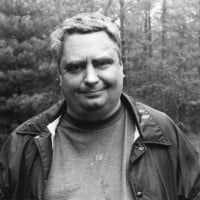 R.I.P. Daniel. May your music live on forever.
24 Paul Neville
25
Rutger Hauer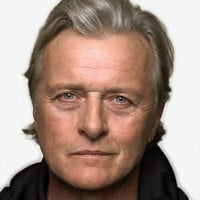 PSearch List