Greatest Progressive Metal Bands
petrucci75hammet
The Top Ten
1
Dream Theater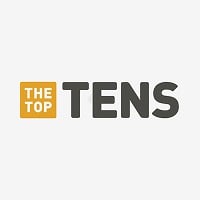 Dream Theater is an American progressive metal band from Boston, Massachusetts. The band was formed in 1985 under the name of "Majesty", only to change its name to Dream Theater later. ...read more.
DT is unmatched in musicianship. Not only are they extremely technical in the way they approach their instruments, but they also know how to inspire the listener. Notice I said "listener. " People who are brainwashed by the music industry just merely hear DT and don't understand the whole scope of the band. DT presents the classic struggle of swimming against mainstream pop culture. Of course they should have beat Foo Fighters for the Grammy, but at least they got a well deserved nomination. I have been listening to Dream Theater for just over 20 years. I have made the conclusion that there is no one else out there with enough guts to defy the odds like these guys have. Sure there are/were bands like Led Zeppelin, Rush, Van Halen, Metallica, Yes, Genesis, Pink Floyd, and the like. However, for all the reasons as previously posted DT stands in a class/category all their own. If you have never listened to them before don't look for a 3 minute fast food, quick fix. Their music ...more
There are plenty of quality prog metal bands out there but Dream Theater take it that step further, putting them in a class of their own. They are a testament to the genre. Fates Warning, Symphony X and LTE are also brilliant in quality and should be higher!
They are the best. No one can say the opposite. It's banned to say that.
Insanely talented
118 Comments
2
Opeth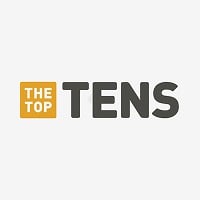 Opeth is a Swedish progressive death metal band from Stockholm, formed in 1990 by David Isberg, who invited Mikael Akerfeldt into the band as a bassist. Isberg ended up leaving the band, which lead to Mikael becoming the band's vocalist, guitarist, principal songwriter, and driving force. Along with ...read more.
I think Opeth is the one of the few metal bands that mixes beauty and brutality--all in one song. The moods that they incorporate in their music proves that they are top-notch and should be number 1. "The Night and The Silent Water" and "Ghost of Perdition" = mm/ EPIC
Probably the best prog/death metal band all times, their music is full of emotions and true beauty... I think no band can capture so deep feelings as they do
LONG LIVE OPETH!
True masters of their craft. Combining soft rock and death metal. Polar opposite genres, but ones that go oh so well together. Opeth are true innovators of music and pushed their sound to the absolute limit. No metal band has been this consistently creative. Opeth have, as of late, unfortunately stripped away the death metal sound in favor of worshipping 70s progressive rock groups like King Crimson and Yes. As a result they've lost their own sound and spend time imitating rather than innovating. However this doesn't scar their legacy and the true perfection of their vast discography.
Tool fans are retarded and delusional. Tool's supposedly complex songwriting declines into silliness as you work your way through their discography. Almost everything sounds the same and the guitar player just keeps playing the same riff.
Tool might be technicians but Opeth are artists. Their music is not complex but artful, tasteful and soulful in a way Tool can only dream of.
Do me a favor and listen to "To Bid You Farewell" and "Blackwater Park"
That's called music, as opposed to random robotic noises.
110 Comments
3
Tool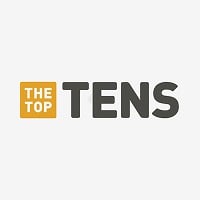 Tool is an American progressive/alternative/post-metal band, that was formed in 1990. ...read more.
Tool and Opeth...Goodness god...

Dream Theater though, they're pretty awful.
Tool... Completely changed my music taste, I used to hear crap dupstep and other electronic, but then I stumbled on tool. I heard it the first time on gth, but for some reason I didn't like it, not until for years later, and I heard them again, still it wasn't great, but there was something, and I just keeps listening, and just got better each time. Tool got me into, Metallica, dream theater, black sabbath, pain of salvation, porcupine tree, iron maiden, circus maximus, or anything with prog and metal.

Something I find interesting, not just tool, but most prog metal band, the first time you hear a song, you don't love it, but slowly liking it more and more, the more you hear it.
One of the most interesting bands in human history I think.
Tool need to be number 1. I have hated heavy metal all my life. But when Tool dropped their new album, I decided to give them another chance. Best thing I ever did. I never though I could enjoy this type of music. I have always loved progressive rock, and Tool are near the top of my list. But number 1 for prog metal. - slipperyjack30
110 Comments
4
Symphony X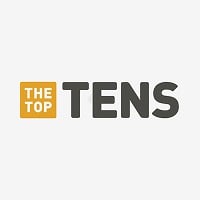 Symphony X is an American progressive metal band from Middletown, New Jersey. Founded in 1994, the band consists of guitarist Michael Romeo, keyboardist Michael Pinnella, drummer Jason Rullo, lead vocalist Russell Allen and bassist Michael Lepond.
Music is purely subjective. I respect other peoples likes. Symphony X is my ultimate favorite though. I like how the vocals have as strong melody composition as the rest of the music. I like how the lyrics are often negative but aren't too real or anything that you can strongly relate to so they don't bring your down. For a contrasting example, I love Dream Theater, but their lyrics are very powerful and very real and too much listening makes me start to feel miserable. Symphony X doesn't do that despite also having a lot of negative lyrics.
The Best, enough said!...
For me the guitarist skills or vocal not the point to be a best prog metal band... Creativity is the important.. I think Progressive Metal is just for Dream Theater.. No other band playing true progressive metal like Dream Theater did... For now. You have great skill in guitar, great vocal, drum or whatever, but you don't have a creativity to improvise your music genre, you can't be a great. We talk about the band, not the individual skill.
Fourth? Dont joke! Their guitarist is probably the most talented and skilled of the world. But I prefer Versailles xD
28 Comments
5
Mastodon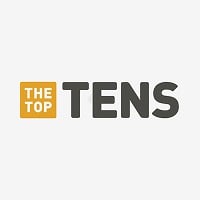 Mastodon is an American heavy metal band from Atlanta, Georgia, formed in early 2000 and composed of bassist Troy Sanders, guitarists Brent Hinds and Bill Kelliher and drummer Brann Dailor.
Mastodon used to be a sludge band, but now they are proggy as hell. They are incredible and great songwriters. - MattAffterburner
Their first two albums, the moment they went progressive, they turned into a forceful rush of dung trying to come out. Blood and Thunder is a horrible track and so is the entirety of Crack the Skye... - Vip3r
Literally the best band ever formed
Mastodon has progressive in their music and there sound has changed many of but remained the same as it is amazing. This band will be a favorite for years to come to all prog lovers.
16 Comments
6
Gojira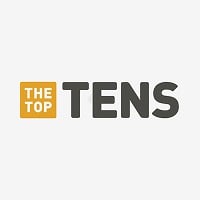 Gojira is a progressive metal band from Bayonne, France. The band was known as Godzilla until 2001. Gojira is composed of Joe Duplantier on vocals and rhythm guitar, his brother Mario Duplantier on drums, Christian Andreu on lead guitar, and Jean-Michel Labadie on bass.
They are considered a progressive metal band but are also a technical death metal and groove metal band as well. And masters of work like flying whales and stranded really set the standard for them. Plus I love how there are two members of the band that are actually brothers.
Go listen to all of "From Sirius to Mars" especially flying whales
FLYING WHALES!
Why don't I find gojira, meshuggah in top 10? They are a very innovative step in this genre
25 Comments
7
Between the Buried and Me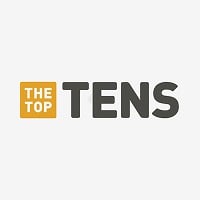 Between the Buried and Me is an American progressive metal band from Raleigh, North Carolina. Formed in 2000, the band consists of Tommy Giles Rogers, Jr.
Fantastic musicians that incorporate many musical influences like blue grass, or even circus music into metal. They have long epic songs which will have you head banging, or just sitting in awe. The album "Colors" is a one hour long song broken into smaller songs. It is truly a master piece of complex musical theory, and emotions the whole way through. if you like metal at all you have to give it a listen. My two favorite songs on colors are the epic finale "White Walls", and my favorite son of all time, "Ants of the Sky".
It is impossible for these guys to disappoint. Each album takes a new step but still retains a certain quality of technicality and insanity. Colors is their magnum opus and arguably one of the best achievements in prog in the 21st century, The Great Misdirect has their best song in Swim to the Moon, The Parallax 1 and 2 show their expert storytelling but are also technical marvels, Coma Ecliptic took a more proggy turn with less harsh vocals on "focus on melody" (haha), and now Automata has a very dark undertone that kind of mashes all of their past stuff. Truly a great band. Just listen to any of their 3 album closers from '07 to '12 and you'll hear why they're so respected.
Parallax, TGM and Colors are the best pieces of music I've listened to.
They are the best progressive metal band period.
22 Comments
8
Queensryche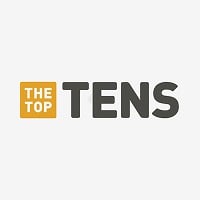 Queensrÿche is an American progressive heavy metal band formed in 1982 in Bellevue, Washington, out of the local band the Mob. They released their self titled EP in 1984, but didn't gain notoriety until the release of their critically acclaimed album Operation: Mindcrime in 1988. As of now, they ...read more.
Easily my favorite Prog band. And I would argue that Operation: Mindcrime is the best progmetal album ever, as well as one of the best rock-operas ever written.
Incredibly talented and most underrated Progressive Metal band.
Original prog metal and very best ever
In my humble opinion the best progressive meal band ever. Operation Mindcrime is by far the best progressive metal album ever.
29 Comments
9
Meshuggah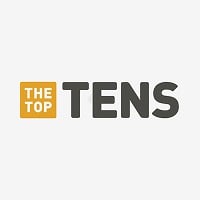 Meshuggah is a Swedish progressive metal band from Umeå, formed in 1987. They are often considered the fathers or founders of the djent metal sub genre due to their use of downtuned guitars. They are also known for their song "Bleed", which is known for its extremely complicated instrumentation, ...read more.
Should be higher in my opinion, maybe not number 1 but defiantly top 3
One of the OG artists of prog metal. Their riffs are second to none.
They are thrash progressive band
Apparently this is the only band I like on this list
15 Comments
10
Fates Warning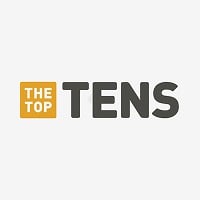 Fates Warning is an American progressive metal band, formed in 1982 by vocalist John Arch, guitarists Jim Matheos and Victor Arduini, bassist Joe DiBiase, and drummer Steve Zimmerman in Hartford, Connecticut.
There is no other band who have the same style like Fates Warning. They are too progressive that their style keep on progressing with each album. All
their albums have unique style. Though other bands like Dream Theatre are very good, they have the same style in all their albums. Fates Warning is my favourite and they will always remain my favourite throughout my entire life. I hope they keep on releasing more albums. May they live long.
The are the finest prog. metal band alive. Jim Matheos is fully commited to song writing and does not care about pointless fireworks. From that perspective, they are the most focused progressive metal band.
I would argue that this was the first progressive metal band. Sure, Queensryche was around first but they were making heavy/power metal with a few slightly odd time signatures. Crimson Glory had yet to write any original material. The moment where progressive metal truly started was when Fates Warning released their second album, The Spectre Within. But they perfected it with their third album, Awaken The Guardian, which was where they shed their Iron Maiden roots in favor of a progressive/power metal sound. Perfect Symmetry is arguably the first progressive metal album that couldn't be placed under any other sub-genre (Crimson Glory was prog/power, Dream Theater's debut had power metal influences as well). Awaken The Guardian is my all time favorite album. - Caleb9000
Fates Waring are the Godfathers of Prog Metal. One of the greatest bands ever. It really wasn't until their 3rd album "Awaken the Guardian" that they became prog but they only got better. No Exit and Perfect Symmetry are 2 of the greatest Prog metal CDs ever. And their latest 2, Darkness in a Different Light and Theories of Flight are both amazing works taking Prog Metal to a higher level. The Big 3 Prog Metal bands have always been, Fates Warning, Queensryche and Dream Theater. Some of the other bands mentioned are not Prog here..
20 Comments
The Newcomers
?
Alter Bridge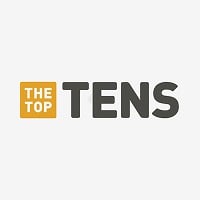 Alter Bridge is an American rock band from Orlando, Florida, formed in 2004. The band consists of lead vocalist and guitarist Myles Kennedy, lead guitarist and backing vocalist Mark Tremonti, bassist Brian Marshall, and drummer Scott Phillips.
The Contenders
11
Nevermore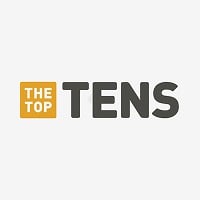 Nevermore is an American progressive metal band from Seattle, Washington. Formed in 1991, they are known to incorporate elements from various styles such as power metal, modern hard rock, classic heavy metal and technical thrash metal. The band has been on hiatus since 2011, due to personal issues between ...read more.
Nevermore is fronted by Warrel Dane--one of the most amazing singers in the progressive metal genre with plenty of formal training. Jeff Loomis, the bands lead guitar player can barely be matched by many. They mix elements of complex time signatures, classical arrangements, and execute such synthesis with amazing precision.

While quite a bit harder than some other progressive metal bands, Nevermore also has a brilliant clarity both live and in studio.
This is what metal should sound like.
No words necessary..
12
Porcupine Tree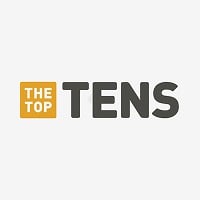 Porcupine Tree were an English rock band formed by musician Steven Wilson in 1987. The band began essentially as a solo project for Wilson, who created all of the band's music.
Although Steven Wilson is listed as a metal musician in encyclopedia metallum, Porcupine Tree isn't. - Undistinguished
Not metal, but still voting because they're listed and they were a great prog rock band.
Wow this list is just a bunch of random bands, the top 10 is all great progressive metal bands, then you get this great prog rock bands, which you'll notice isn't metal - germshep24
PT are a really underrated band I found about recently, their music is not only original and unique, but also really emotional - the lyrics match the instrumentations and atmosphere of the songs perfectly. - petrucci75hammet
23 Comments
13
Pain of Salvation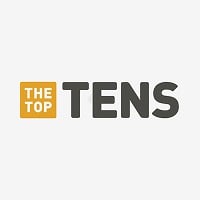 Pain of Salvation is a Swedish progressive rock band led by Daniel Gildenlöw, who is the band's main songwriter, lyricist, guitarist, and vocalist.
My vote put them on 12th, leaving Fates Warning behind. I think they should be at least on the 10th though...
Every album is conceptual and dramatically different. Masters of their craft. One of the few bands where the musicians could play whatever music style they wanted, and still make it their own.
Daniel is sure a genius and an amazing songwriter. Easily one of the best prog bands to ever rise during the 90's.
Absolutely brilliant, seriously - and these guys are awesome live too!
The most creative Band.
12 Comments
14
Ayreon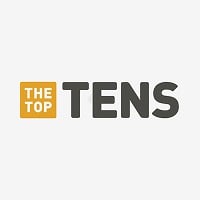 This is the band where members from all over the music world come and exchange cookie recipes. And I don't mean that in a bad way at all. I own the Human Equation: and although it may be one of their darker works It features James LaBrie >cough< number one >cough<. This band deserves that place!
Take some of the biggest and best vocalists & musicians to grace the world of prog rock, and many various forms of metal... Put them in a great big melting pot. Stir with care, and you get Ayreon.

Heck, the current top 2 on this list (DT and Opeth) both had their respective vocalists taking huge roles on the SAME Ayreon album.

Ayreon is a concept that has been masterfully carried out by Arjen Lucassen in order to present some of the world's greatest album line-ups presenting some of the world's greatest music.

You have your prog, folk, metal, neo-classical, symphonic, and god knows what else when you listen to Ayreon. Each album is a concept album, some of which have the best stories and characterisation to ever grace the world of music.

As you can tell from my endless raving, there is a lot to be said about why Ayreon is as special as it is. It is an awe-inspiring musical project that deserves every bit of attention it gets.
With the recent release of "The Theory of Everything", Ayreon is quickly solidifying Its' identity amongst the top bands and musicians. The project is simply outstanding in every conceivable way.

It's not only the musicianship and vocals that will blow you away; It is the entire way the arrangements fit their titles.

Ayreon will make you believe the unfathomable!
Imagine a progressive rock band crafted of the masters of prog rock, to make the ultimate progressive rock. This is Ayreon.
16 Comments
15
Rush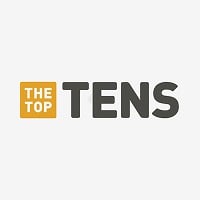 Rush was a Canadian progressive rock band that was formed in 1968. Even though the only founding member still in the band is Alex Lifeson (Guitar), the band is most well-known for their current members Neil Peart (Drums) and Geddy Lee (Bass, Vocals). ...read more.
Though Rush has never fully delved into metal, they are undeniably amazing in the genre of progressive rock. Over a nearly 50 year career, they managed to stay relevant even when other rock bands faded away. Also, 2112. Need I say more? - CaptDeadeye
Great band but not prog metal - germshep24
I like metal in its various forms...

But metal is metal, and its all good, but RUSH is way up there and beyond in a separate ethereal place where any of the bands in this list could not even hope to touch let alone reach... RUSH too cool to be metal...!

Do not disservice this band by including them in this list. It would be a lack of respect to even rank them as #1. They do not deserve to be included here... They made history. Their place is in lair for better and greater things.

Yours truly,

ROD
Simply the best.
41 Comments
16
Mr. Bungle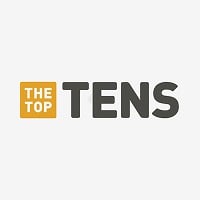 Mr. Bungle was an American experimental rock band from Northern California. Known for a highly eclectic style, the band often cycled through several musical genres within the course of a single song, including heavy metal, avant-garde jazz, ska, disco as well as funk.
Another non prog metal band - germshep24
Super cool and weird, where every album sounds unbelievably different from one another, yet always maintains an extremely high level of quality. - kempokid
17
Haken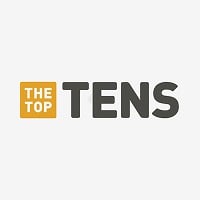 Haken are an English progressive metal band formed in 2007 by multi-instrumentalist Richard Henshall, guitarist Matthew Marshall, and vocalist Ross Jennings.
Haken is a band with a style I haven't seen any other band successfully replicate. With their masterful rhythm and melody, their long tracks and changing themes still contain some of their almost signature sound.
Despite being one of my favourite bands of all time, Dream Theater has been going downhill for awhile now. Someone has to say it - The Astonishing wasn't the best thing ever, putting it lightly.

Now, Affinity from Haken has already earned a permanent place on my most played albums, and easily reached my top ten favourite albums. Haken has been making a much better track record when it comes to making every track unique interesting while still providing a flow in a full album listen (something I definitely recommend). Even before Affinity, there was The Mountain, Visions, and the EP known as Restoration, all of which provide staggeringly beautiful performances in all categories - musicianship, technicality, songwriting, all but a very few tracks earn their place in the albums.

If you haven't listened to Haken before, /definitely/ do so when you find yourself bored and wanting something new. Just kick back, get a drink and put on Affinity. You'll thank me for it.
Listen to 'Falling back to Earth', and tell me that isn't one of the greatest prog songs ever.
This band is the future of prog metal (and metal in general). This band is the one that will carry the torch that Dream Theater lit.
35 Comments
18
Seventh Wonder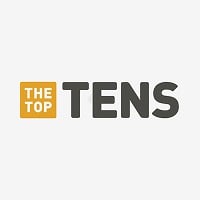 Seventh Wonder is a progressive metal band from Stockholm, Sweden formed in 2000. They are currently working on their 5th studio album, which is planned for a 2017 release.
Best progressive metal. All five members are talented. All albums are beautiful art. The great escape is one of the best metal album. Hope they will release more masterpiece albums. Kamelot deserve the second place.
Kamelot isn't progressive metal, but one of the best symphonic bands - germshep24
Symphony X and 7th Wonder are the best of all. They had a plus, very enjoyable perfect songs and expectacular voices.
The best progressive metal band in my opinion. The vocals are impressive, as well as the rest of the group. They got beautiful touching songs, as well as energetic songs. Their last albums are two masterpieces.
Vocalist is phenomenal, nothing in the music is overpowered, and one of the best prog metal bands out there. Tommy the vocalist has the most amazing control I've ever heard I think.
12 Comments
19
Liquid Tension Experiment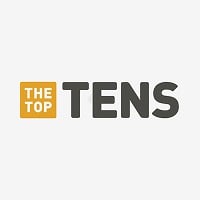 Liquid Tension Experiment was an instrumental progressive metal band founded by Mike Portnoy, then Dream Theater's drummer, in 1997. The band has released two albums through Magna Carta Records.
A side project by the members of Dream Theater except the bassist and the vocalist. Check out "Acid Rain", "Universal Mind", "Paradigm Shift" from the Liquid Tension Experiment albums among the prominent ones and say "I hate Dream Theater".
Dream theater without a singer? Yes please
They are like a prog metal dream team!
A great side project from Dream Theater altough is not as good as the band its self, it give us an inside look of the heavy tecnical side of Dream Theater.
20
Crimson Glory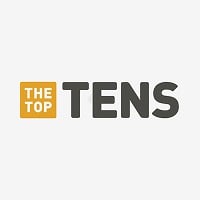 Crimson Glory is an American progressive metal band that formed in 1979 under the name Pierced Arrow.
Crimson Glory's first two albums are the two albums ALL Progressive Metal bands claim to have been inspired by. Period.
Midnight is The greatest vocalist period.
The originator with one of the most amazing haunting voices ever.
Most underrated band in metal history. - Caleb9000
2 Comments
21
Ne Obliviscaris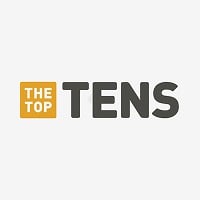 Ne Obliviscaris (Latin for "forget not") are an extreme progressive metal band from Melbourne, Australia, formed in 2003.
This band is incredible. They have produced some of the most beautiful and well written music imaginable. Portal if I is one of the best albums you will ever hear
Best new band in decades.. completely dominates any other music I've listened to in songwriting + musicianship
Ne Obliviscaris, or How I Discovered How Great A Violin Sounds - AdamDestructorJr.
Ne Obliviscaris just blew my mind from the very first time I heard about them. Mesmerizing Prog Metal with amazing violin... And they only have one album out. These guys deserve a top ten spot on the list, and I'm sure they'll get there within the next few years. Definitely the best Metal band to come out in the last few years.
6 Comments
22
Riverside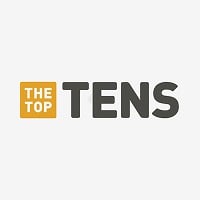 Riverside is a progressive rock/metal band from Warsaw, Poland. It was founded in 2001 by friends Mariusz Duda, Piotr Grudziński, Piotr Kozieradzki and Jacek Melnicki, who shared a love for progressive rock and heavy metal.
This band is truly special and unique ever since their debut. I feel like I am listening to Pink Floyd and The Cure at the same time with Porcupine Tree elements. More a band with Metal elements than being generally Metal. They are frequently pretty mellow. Love Fear and the Time Machine is one of the better albums I have heard in the last 30+ years. While Big Big Train is my favorite Progressive Rock band Riverside is my favorite in Prog-Metal.
So underrated...
Amazing in every way. These guys are one of the best bands ever that very few even know about. They are definitely my favorite band.
One of the best bands ever
7 Comments
23
Psychotic Waltz
Extremely underrated, but nothing less than genius - this is Psychotic waltz. "A social grace", "Mosquito" and "Bleeding" are excellent albums, but "Into the everflow" is one of the greatest pieces of music ever created.
24
Pagan's Mind
These guys are right near the top of the list for me. They're like a heavier version of Queensryche with better songs. Nils is hands down my favorite vocalist in this genre.
"Enigmatic Call and Celestial Entrance are two of the best most impressive prig-metal albums ever recorded.
Absolutely a great prog-metal band top fifteen in my opinion
One of the best actual progressive metal bands.
3 Comments
25
Threshold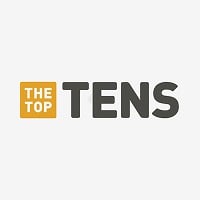 Amazing band.
Because its Threshold
What Threshold should be the NUMBER 1! They are the BEST!
They are the best...
2 Comments
26
Savatage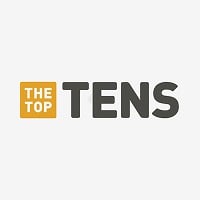 Savatage is an American heavy metal band founded by the brothers Jon and Criss Oliva in 1978 at Astro Skate in Tarpon Springs, Florida.
Should be top ten...criminally underrated!
They were prog metal right from the beginning. In 1983, they released their debut, Sirens. For thos who don't think their early material is prog metal, think again, or at least listen. They used all kinds of instruments and experimental sounds even on their early stuff, and they evolved with it throughout their career. One of the finest bands in history, and they make me proud to be a Floridian.
I always thought Dream theater was vastly overrated. Now such bands as Queensryche and Fates warning are pioneers in this genre. The only reason I think Wastage gets missed is that they started out as straight metal, but even In the hall of the mountain King and Gutter Ballet have strong progressive elements.
This band has everything. Superior musicianship and Superior lyrics. Streets is the most inspirational recording of all-time, and Criss Oliva is probably the most underrated guitarist in this genre. Wastage has everything and deserve to be in the top three, if not number one.
Albums like "Gutter Ballet" and "Edge of Thorns" are progressive metal at its finest. -
4 Comments
27
Wintersun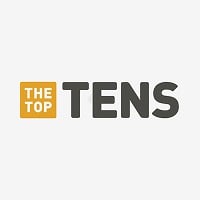 Wintersun is a metal band from Helsinki, Finland and was originally created by guitarist, keyboardist, bassist, songwriter and vocalist Jari Mäenpää as a side project to folk metal band Ensiferum for whom he was lead singer and guitarist.
Very powerful albums. heavy, technical, and fast, truly gives you the feeling of north, snow and coldness..
Wintersun are truly masters of matching melo-death, folk and prog metal together with great guitar skills amazing drummer and use of Vocal harmonies are a few of the reasons this band are great.
Absolutely incredible band. Time I was worth the wait and considering Time II is from the same batch of material it will be as well. This man's music really is immaculate. Here's hoping that the rest of the songs on the follow up to the Time double LP though are better than "Forest" lol. Other than the groovy riff I didn't find it very masterful
28
Death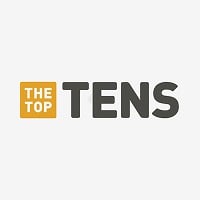 Death was an American death metal band formed in 1983 by Chuck Schuldiner. Death is considered to be one of the most influential bands in heavy metal and a pioneering force in death metal. Its debut album, Scream Bloody Gore, has been widely regarded as the first death metal record, while the band's ...read more.
is good
Amazing band. Simply spectacular and one of my all times favorites BUT not progressive. One of the best death metal bands ever. Period
Wow Death is WAY to low on this lost. I mean, sure their old school stuff is pure Death metal. Put their newer albums; specifically Symbolic and especially The Sound of Perseverance, are death and progressive metal mixed. R.I.P Chuck.
Last 4 albuns are prog death, Opeth is prog death as well... I love both, but Death should be definitely on 3 or 4 at least... I say 3 or 4 only because the first 3 albums are pure death... anyway best death metal and the best band ever in my opinion - Deako
2 Comments
29
Periphery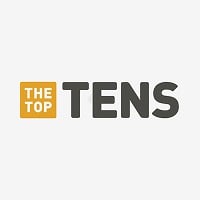 Periphery is an American progressive metal band based in Washington, D.C., formed in 2005. They are known for their heavy, progressive sound which employs poly-rhythmic patterns and soaring melodies. They are credited with popularizing the modern djent scene. Over time they have progressed from djent ...read more.
I recently started to listen to these guys. They're amazing. I've binged all of their albums from start to finish and can't wait for P4: Hail Stan to drop on April 5th (a week).
Everything's right with them, the guitars are extremely sick, Halpern is a god, Spencer hits notes no one else hits, they're consistent with their releases...
They have been popularizing the genre even more among metal fans. While Dream Theater definitely deserves number one, these guys should be at number 2. Not many bands are able to put the amount of work into their music that theses guys are doing. And only a year after Alpha Omega they are making new music. That is what I call dedication to the fans.
These guys are quite unique... they should definitely be higher up. I love bands like Symphony X, but in some cases they just sound like Dream Theater but with a better vocalist. Periphery has very interesting and awesome guitar, bass and vocals, and their drummer is just something else. Usually with metal bands, the drummer just hits a ton of double bass and uses basic rudiments, though Halpern just takes creativity to another level for a metal band. He may not be as fast as Mangini, but at least he doesn't sound like a robot half the time.
13 Comments
30
Enslaved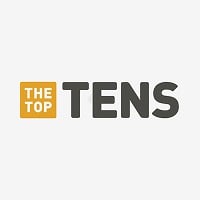 Enslaved is a Norwegian extreme metal band formed in Haugesund in June 1991. They are currently based in Bergen, Norway.
This bands deserve top 20 at least, best progressive black metal band out there in my opinion - Derrick_Fox
31
Devin Townsend Project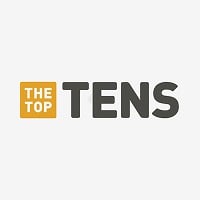 Devin Townsend Project was a Canadian progressive metal band founded in 2008 and another venture of Devin Townsend, considered separate from the material released as Devin Townsend.
Deconstruction and Ziltoid are the best prog-comedy metal albums ever made.
What is this doing so high? It should at least be in the top 10?
Devin Townsend is the prodigy of metal! Listen to him, thank me later!
Really good songwriter, really good guitarist and incredible vocalist. If you're talking prog-metal then you should be talking about this guy at some point. It's an honest to god crime to have him at 147th!
9 Comments
32
Tesseract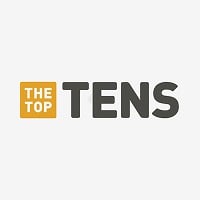 Tesseract kicks ass
Must be in top 10
Tesseract at 46? You gotta be kidding me. These guys are awesome. Should be in the top 20 at least
Listen to Concealing Fate and you will see why TesseracT deserve to be top 10
6 Comments
33
Blind Guardian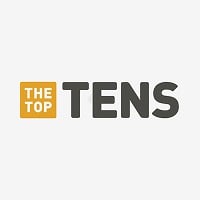 Blind Guardian is a German power metal band formed in the mid-1980s in West Germany. They are often credited as one of the seminal and most influential bands in the power metal and speed metal subgenres. Heavily influenced by Queen, they use the technique of overdubbing. They also incorporate large ...read more.
Great band but not prog metal: power/symphonic metal - germshep24
34
Leprous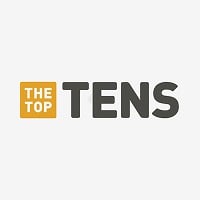 Leprous is a Norwegian progressive metal band formed in 2001 in Notodden, Norway. The band gained prominence as the backing band for former Emperor frontman Ihsahn's live shows.
It's just plain wrong that Leprous is at 29th place. ( At the time of writing this )
Up you go!
Probably one of the best prog metal bands. Einar is one of the best prog vocalists alongside Devy, they deserve to be in the top 5 at least
I am going to see them live in 2 months, they are awesome.
This is perhaps one of the most refreshing, original, amazing bands, I have heard for a very long time, and the fact, that they've only gotten 0,8% of the votes, is just wrong...
8 Comments
35
Persefone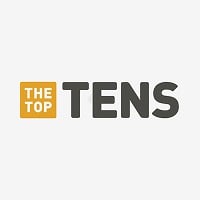 Persefone is an Andorran progressive death metal band formed in October 2001. The band's name is derived from Persephone, a figure in Greek Mythology.
Overly underrated, technical perfection and very inspiring music, lyrics.
Masterful, technical, powerful, beautiful, inspiring - Persefone is one of my favorite bands. I can't believe they're not more well known.
Not popular, but definitely worth a try! - Flav
Great sound and power!
1 Comment
36
Redemption X
Redemption is better than most of the other bands ahead in this list.
If you listen "Snowfall on Judgement Day" and "Redemption - The Origins Of Ruin 2007 Progressive" albums, you will place they top 10...

Not: vocal is fates warnings' vocal
It has the singer from fates Warning but in my opinion this band is way better; just listen to the album the Fullness of Time - germshep24
Redemption deserves much more
1 Comment
37
King Diamond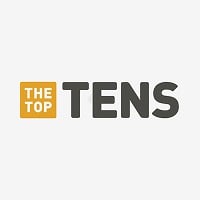 Kim Bendix Petersen, better known by his stage name King Diamond, is a Danish heavy metal musician. He is known for his extensive vocal range, usually sung in falsetto. King Diamond was originally known as the vocalist for Mercyful Fate, but has become notorious for his horror themed Concept albums ...read more.
King isn't prog so I have no idea why he's on here.
The record Abigail alone should land KD in the top ten prog/power metal bands in history. Actually, the first four records are among the best of the era. Great musicianship and performances, epic!
38
Metallica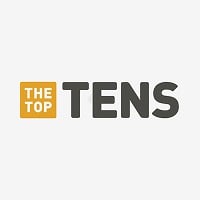 Metallica is an American Thrash Metal band formed in 1981 . The original lineup was James Hetfield (Vocalist and Rhythm guitarist), Dave Mustaine (Lead Guitar), Lars Ulrich (Drums), Ron McGovney (Bassist). The group came into mainstream from their Self-Titled album and the hit single "Enter Sandman". ...read more.
And Justice For All is definitely a progressive metal album. A band can do more than one genre, just look at Queen.
I consider Metallica to be a prototypical example of Progressive Metal. A lot of their tracks tend to have instrumentation that build up as the song goes along, and they are praised for having a very tight and innovative musicianship. Songs like "Fade to Black" and "Orion" display these traits in very clear light.

That, and Prog Metal bands very often state Metallica to be a large influence. - CrimsonShark
Not progressive metal - germshep24
Metallica is not a progressive metal band. And Justice For All may have had a bit of prog going on but they're primarily thrash.
2 Comments
39
Obscura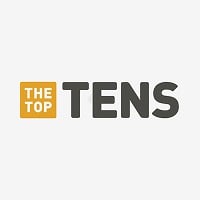 Obscura is a technical/progressive death metal band from Germany, founded in 2002. The band became prominent when members of Necrophagist and Pestilence joined Steffen Kummerer to release the critically acclaimed second full-length album, Cosmogenesis. The band was named after the Gorguts album Obscura. ...read more.
40
Kamelot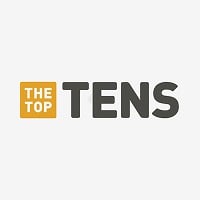 Kamelot is an American power metal band from Tampa, Florida, formed by Thomas Youngblood and Richard Warner in 1991. The Norwegian vocalist Roy Khan joined for the album Siége Perilous, and shared songwriting credit with Youngblood until his departure in April 2011. On June 22, 2012, Youngblood announced ...read more.
Such a wonderful band but not prog metal - germshep24
Roy is simply one of the best vocalists out there today. Dude used to be a legitimate opera singer, and I'd say that adds serious dimension to Kamelot as a metal band. Their songs are also nicely layered, often in an orchestral way. Highly underrated
Roy Khan was an awesome singer in his day, but I have to say when they replaced him with Tommy Karevik (Of Seventh Wonder), they made the perfect choice. He's even better than Roy ever was and the band seems to be doing their thing better than ever.
It saddened my heart to see Kamelot as #36 on the list. This band was easily in my top 3 back in the Roy Khan days, and still in my top 5 with Tommy Karevik.
2 Comments
41
Edge of Sanity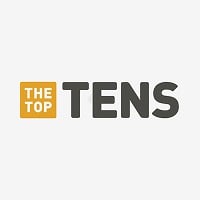 Edge of Sanity was a Swedish progressive death metal band that, alongside Opeth, is commonly regarded as being the first to fuse extreme metal styles like death and black metal with progressive rock. Their sound is often described as "Progressive Melodic Death Metal".
That Voice in Black Tears
Should be higher - Deako
42
Beyond Twilight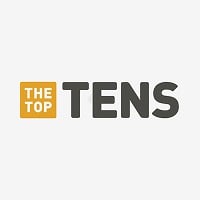 43
To-Mera
Interesting and unique blend of prog and jazz, with amazing female jazz-style vocals, "Inside the Hourglass" really got me into them! - petrucci75hammet
44
The Dillinger Escape Plan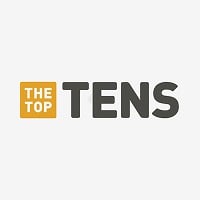 The Dillinger Escape Plan is an American mathcore band from Morris Plains, New Jersey. The group originated in 1997 after the disbanding of Arcane, a hardcore punk trio consisting of Ben Weinman, Dimitri Minakakis, and Chris Pennie.
Does Mathcore equal Prog? - AdamDestructorJr.
Brilliant. Extremely prolific, Greg is actually extremely versatile and has allowed the band to continue to stand out and create fresh music. This band deserves much more attention and credit than they get, but that holds true for any real music these days.
See: Calculating Infinity, Irony is a Dead Scene, Option Paralysis.
One of us is the Killer
2 Comments
45
Agalloch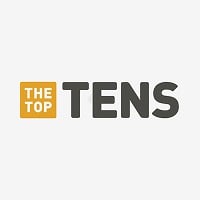 Agalloch was an American black/folk metal band from Portland, Oregon. They were formed in 1995 by frontman John Haughm. They released five studios albums, four EPs, two singles, one split single, two demos, four compilation albums, and one live video before disbanding in May 2016.
46 Lost Horizon
47
Voivod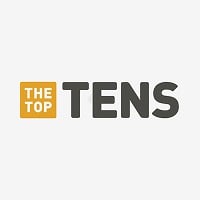 Voivod is a Canadian heavy metal band from Jonquière, Québec. Their musical style has changed several times since the band's origin in the early 1980s. The band's current line-up consists of Denis "Snake" Bélanger, Daniel "Chewy" Mongrain, Dominique "Rocky" Laroche and Michel "Away" Langevin.
Wow. Not even in the top 10? Disgrace. Any fan of Progressive Metal that has never heard Voivod needs to rethink Progressive Metal entirely. Porcupine Tree is number 8 and they're NOT EVEN METAL.
Voivod is Yes meets Exodus meets Pink Floyd meets Rush meets Motorhead meets Genesis meets Kreator on bath salts; and I'm not talking about the kind your Mom uses.
Voivod has more balls than any of these guys, with the exception of Rush. Too many lame-ass boo bands being labeled as progressive.
War and Pain through The Outer Limits are all masterpieces. Protest the Hero? What the hell is that? This list is irrelevant.
Listen to Tribal Convictions.
4 Comments
48
Shadow Gallery
They are my favourite band! Greatest prog band ever!
Shadow Gallery is a completely underrated band.
They made a clichéd story about the New World Order cool - and somehow stretched it into two great albums, without having a single moment that felt overlong until the very end.
49
Nile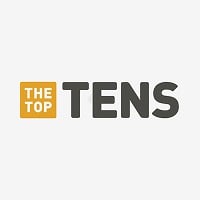 Nile is an American technical death metal band from Greenville, South Carolina, United States, formed in 1993. Their music and lyrics are inspired by Ancient Egyptian/Near Eastern mysticism, history, religion, and ancient art, as well as the works of H.P. Lovecraft.
Technical =/= progressive - Alkadikce
50
Transatlantic
I don't think they were playing metal music or prog metal sound. Yes they are among of the best but they should listed in the best prog rock band ever!
THEY HAVE A 45 MINUTE SONG! 'enough Said!
PSearch List
Related Lists

Best Progressive Death Metal Bands

Top Ten Modern Progressive Metal Bands

Top Ten Progressive Rock and Metal Bands

Best Progressive Extreme Metal Bands

Best Progressive Thrash Metal Bands
List Stats
10,000 votes
205 listings
10 years, 7 days old

Top Remixes (61)

1. Dream Theater
2. Nevermore
3. Between the Buried and Me

Messej

1. Mr. Bungle
2. Dream Theater
3. Between the Buried and Me

kempokid

1. Fates Warning
2. Pain of Salvation
3. Crimson Glory

Caleb9000
View All 61
Error Reporting
See a factual error in these listings? Report it
here
.