Worst Rappers of 2018
The Top Ten
1
6IX9INE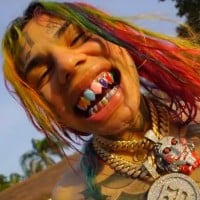 Daniel Hernandez, known by his stage name 6ix9ine, also known as Tekashi69 or simply Tekashi, is an American rapper.
Absolutely awful. His music is just straight up screaming the n-word and talking about shooting people. FEFE is the only thing he's put out that people actually know about where he isn't raping our ears. And that still sounds like pure garbage. He's also a child predator. His rainbow hair and teeth look terrible and the face tats aren't far ahead. He has one song I can actually stand called KEKE, but only because he had HUGE help from Fetty Wap and A Boogie, without them the song would be just as awful as all his other songs. Doesn't deserve money or fame, instead deserves to rot in a jail cell and think very hardly about his life choice before ever putting out another song.
Oh my goodness do I HATE 6IX9INE. I literally want to smash my speakers when I hear such discriminative music, and that's saying something. I usually don't classify anyone's looks as ugly, but 6IX9INE is so horrifying that I can't say no when being asked "Do you like 6IX9INE? " All I can really say is "Bleh" because all that this pedophile does is make offensive crap without even trying to rap. And don't get me started on Fefe, which really sounds so disgusting and like if music is meant for criminals only. And what's worst is that he's being popular for his actions. I tried to request Bohemian Rhapsody to be played during lunch at my school in honor for the film and it's 43rd anniversary, where both times got rejected because the cafeteria supervisor wasn't there and this kid LITERALLY chose some trash slang for bullying over the most legendary song of all time. He has been a part of several sexual child acts, and gotten into a such disgraceful things, yet he is being preferred over ...more
He just screams into the mic for 2 to 3 minutes on all his songs, and says the N-word A LOT (27 times in Gummo for instance). I didn't think it could get any worse than Nicki Minaj and Rae Sremmurd, but it did.
He is the first artist in recent memory to become famous after child sexual abuse convictions(or even allegations) were unearthed. This is truly a worrying trend.
2
Cardi B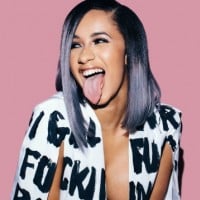 Belcalis Marlenis Almánzar (born October 11, 1992), known professionally as Cardi B, is an American rapper. Born and raised in New York City, she became an Internet celebrity by achieving popularity on Vine and Instagram. From 2015 to 2017, she appeared as a regular cast member on the VH1 reality television series Love & Hip Hop: New York, which depicted her pursuit of her music aspirations. She released two mixtapes—Gangsta Bitch Music, Vol. 1 (2016) and Vol. 2 (2017), before signing with Atlantic Records in February 2017. ...read more.
We never should have allowed this to happen. And why we did is beyond me. Personally, her hit song of last year and Gucci gang are two of the most annoying songs ever made. It's official: hip hop is a joke.
Garbage. She's the reason rap music is dying I think. Her voice reminds me of the ratchet women from Maury who say who their baby daddy is.
In a video that I saw today, Cardi B admitted that she's only in it for the money, and doesn't care about being lyrical.
Annoying, she has a ghost writer, stole Kodak blacks flow and she's trash basically. all mumble rap is trash and it's so sad. hip hops only hope are Eminem, Joyner and Kendrick.
3
Lil Pump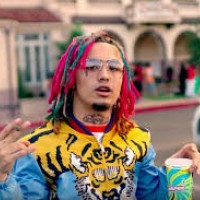 Gazzy Garcia (known professionally as Lil Pump, born August 17th, 2000) is an American rapper, producer and songwriter. Gazzy began his career in 2016 with a collaboration freestyle with Smokepurpp, which was eventually posted in Soundcloud to popular success. He broke out to mainstream the following ...read more.
This guy is actually the worst. Why does anybody like him? No, no, more importantly, how did his "song" (I don't even want to call it a song because it's such a disgrace) get so damn popular? His single good song is a collaboration that he didn't write and was simply featured in. I also love how this guy considers himself to be a "proud SoundCloud rapper". YOU SHOULDN'T BE PROUD AT ALL. I think he deserves to be #1.
GET LIL PUMP OFF THIS LIST! He's one of the most fun and energetic rappers out there. All the old heads listen to 2pac and think he's good but he's actual garbage. 2Pac? More like TOO WACK! Lil Pump is the REAL GOAT and yall just need to accept that.
In defense of your boy Lilian Pumpernickel, he did create a new aesthetic, and satisfies the urge for something basic and dumb every once in a while.
I think he is the 2nd worst rapper out there maybe 3rd he did have a couple songs I ended up listening to multiple times but he is literally trash
4
Bhad Bhabie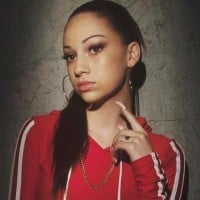 Danielle Bregoli, known professionally as Bhad Bhabie, is an American rapper and internet celebrity. She gained fame in 2017 and is known for her songs like "Gucci Flip Flops" and "Geeked Up"
How much longer until she's in a "stolen porn video" that sells for couple hundred G then she's on a celebrity drug rehab show or something? It's sad knowing the train going by is going to crash.
Cursing too much for a 15 year old. She relies too much on autotune to save her terrible voice and it still doesn't work. Sounds like a whiny robot most of the time
I don't even know who this is but it's pretty stupid that this one guy here thinks 15 isn't old enough to curse. Just stupid!
To all of you fans out there, you know she LITERALLY makes money off of being a vulgar young girl.
5
Kodak Black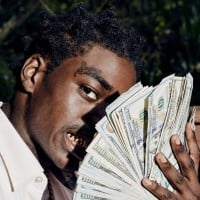 Bill K. Kapri is an American rapper better known by his stage name Kodak Black. He is noted for his singles "Roll in Peace", "Tunnel Vision", and "No Flockin", as well as his numerous legal issues.
Boring as hell and is completely garbage. You must have an IQ of 0 to like this dudes music. I hate when good things happen to bad people.
Kodak, with his irritant voice and bad notes he's one of the worst rappers of 2018 (his hair is ridiculous too)
This clown thinks he's better than tupac and biggie...HAHAAHAHA
He's a filthy thing we don't need.
6
Drake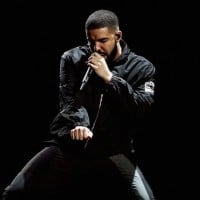 Aubrey Drake Graham, known professionally as Drake, is a Canadian rapper, singer, songwriter, record producer and actor, born on October 24, 1986 in Toronto, Canada. He started his career on Canadian reality show "Degrassi: The Next Generation".
His last three hits are the most overrated songs of 2018. God's Plan is another one of those songs that find this middle ground between boring and annoying, though Nice For What is okay but still didn't deserve #1 on the Hot 100. In My Feelings, though, is so bad that even "noise" isn't the best description, but rather, a racket will do. That song has been #1 on the Hot 100 for like 5 weeks!
Drake is not too bad. His songs are a mixure of pop and rap. His flows are okay though he has some overrated songs. He deserves much better on this list. Probabley 10. But your opinion is your opinion just saying.
Stealing lyrics and beats
Wheelchair Jimmy go away
7
XXXTentacion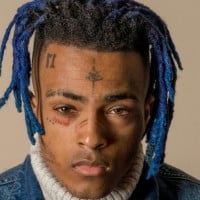 Jahseh Dwayne Onfroy (January 23, 1998 - June 18, 2018), known professionally as XXXTentacion, and often referred to as X, was an American rapper, singer, songwriter, and criminal.
Okay, let's say RIP, but I can't say anything nice about him. He's just not a nice person. Yeah, I understand, he had personal issues and got in trouble, but I'm not gonna talk about that. He doesn't even rap. All he does is sing with a depressed vibe or yell in the mic. What kind of rapping is that? If he has problems it doesn't mean he has to make depressive or agressive songs. That's not a real rapper. He probably was shot due to the fact many people dislike him because of his terrible music and his agressive actions.
The person who put him on this list don't have heart!
He was actually talented and kind hearted guy.
Okay he did bad things when he was younger but he changed himself and became a positive person. He was the nicest rapper ever.
And his songs were good.
I hate that I didn't know him before he died...
He just didn't deserve that...
Now I'm officially his fan! I can't believe he's gone...
Rest in peace young legend...
I HATE THE PEOPLE who Disrespect him. he was young he changed forget the past he was a good rapper and a good person.he helped a lot of people through depression. He is the best rapper ever I'm sure you have done mistakes in your life He did too everyone has, we make mistakes but we learn from our mistakes REST IN PEACE YOUNG LEGEND I LOVE YOU SO DOES MILLIONS of people to :( I love you legend I hope everyone sees this "lets love stop the hate we to love"
I agree with the person below me. I gotta admit, some of his songs weren't actual rap music, but still, he actually made some pretty good songs that I would qualify as rap music. And GIVE HIM RESPECT though, he JUST DIED!
8
Rick Ross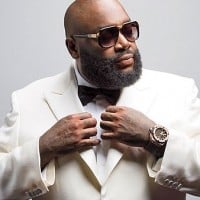 William Leonard Roberts II, better known by his stage name Rick Ross, is an American rapper and entrepreneur.
Bruh rick ross makes bangers
I hate his video clips
What a SUCKER!
Sure his beats are nice, but he only raps about money, maybachs,date rape, food, guns he hasn't shot and drugs he hasn't sold.
9
Kanye West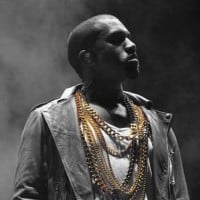 Ye (born Kanye Omari West; June 8, 1977) is an American rapper, songwriter, record producer and fashion designer. He is regarded as one of the most influential, as well as controversial, artists of the 21st century. ...read more.
He's actually garbage like I'm not even joking idc that he was on a Lil Pump song his music is fake deep trash that isn't fun or interesting in the slightest. At least Lil Pump makes fun music, this guy is just trash
Lots of people think Kids See Ghosts and ye were good when they were actually HORRIBLE
I liked pre-808's and Heartbreak Kanye, but everything after that was just not good
Nah I disagree, Ye and Kids See Ghosts were amazing.
10
Post Malone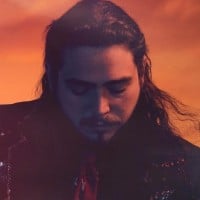 Austin Richard Post (born July 4, 1995), known professionally as Post Malone, is an American singer, rapper, songwriter, record producer, and guitarist.
I personally enjoy his music, but that's just an opinion, but I don't see why his looks have anything to do with anything, I mean, half of these comments just say "ew he looks bad," like, why should I care?
Who ever post this is dumb Malone is a genius in writing and rapping he can play the guitar he can sing and rap not all rappers can do that he is the next Eminem
Rap has came a long way to accept a white guy with down syndrome, so props for that. I'll say his music is good for someone that's retarded, but it's still awful.
Rockstar and better now are his only good songs. Seriously, he looks stupid, most of his songs sound retarded, and he uses autotune to the MAX.
The Contenders
11
Nicki Minaj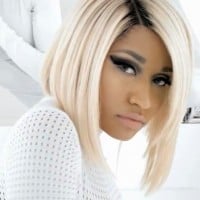 Onika Tanya Maraj, known professionally as Nicki Minaj (born December 8, 1982) is a Trinidadian/American rapper / pop music artist. Minaj is most known for her songs such as "Anaconda", "Super Bass", "Starships" and her feature on "Bang Bang". Despite her controversial songs, Brent Staples from "The New York Times" claimed her to be 'the most influential female rapper of all time', presumably distinctive for her fast flow and her use of alter egos with Cockney accent. She has endorsed Adidas, MAC Cosmetics and Pepsi. Minaj has received ten Grammy-nominations throughout her career, and has won multiple awards including the Billboard's Women in Music 2011 Rising Star award.
Queen will be terrible. And what is she really the queen of anyway? Because it sure ain't rap!
She hasn't been relevant in a while, but the music she made during her heyday sucked.
I hate her so much her voice is just so annoying like oh my god
She sucks and her music is so bad, so trash.
12
CupcakKe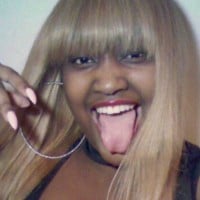 Elizabeth Eden Harris, better known by her stage name, cupcakKe, is a rapper, singer, and songwriter. She was born on May 31, 1997 in Chicago, United States. Although she is best known for her sexually explicit lyrics, cupcakKe was raised in a church and is still a devout Christian.
13
Submarine Man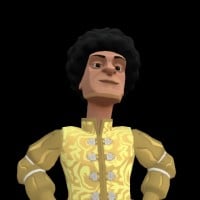 Water Handblast (born Ardy Robert Andrews) better known by his name Submarine Man, is an American rapper known for his songs that heavily feature lyrics about foot fetishes as well as heavily autotuned vocals.
All his songs seem to be re a much of dump piles for the ears. A cat screeching in autotune
His songs sound like someone vomiting with autotune
This man is responsible for the death of music
Stinko foot> Sicko mode (sarcasm)
14
RiceGum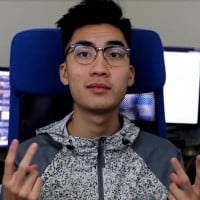 Bryan Quang Le (born November 19, 1996), better known as RiceGum, is an American YouTuber and rapper, best known for his diss tracks and online feuds with other YouTube personalities. Since creating his YouTube channel, his channel has received over ten million subscribers and over two billion video views.
This guy was cursed with a very nasally voice that unfortunately shows through his music. His tracks with auto tune fix this.
He isn't suppose to be here, it says rapper not "Youtube Rapper"
Only 27, needs to be in the top ten
15
Quavo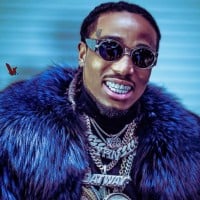 Quavious Keyate Marshall, known professionally as Quavo, is an American rapper, singer, songwriter and record producer. He is best known as a member of the rap trio Migos.
Quavo should be way lower on this list! Sure he uses way too much autotune but lets be real, every singer uses autotune nowadays. Plus he practically carries Migos. Offset is terrible and Takeoff is good but not very successful. I still love Migos though!
He's not that bad if he didn't have that much autotune.
1. Remove his auto tune
Enjoy the show LOL
16
Lil Xan
He's an idiot. His songs are way more repetitive than Gucci Gang. Lil Can is pretty much cancerous to listen to at this point.
How's this number 15?

Xan doesn't deserve to be in the hip-hop culture and those who support him are brain-dead zombies.

Give your attention to better rappers like J.I.D or YBN Cordae.
When your rapper name is after a drug... no comment should be above tekashi sorry but not sorry
Every song he has made is more repetitive that gucci gang
17
21 Savage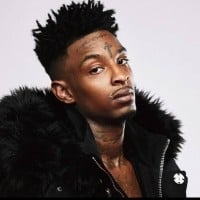 Shayaa Bin Abraham-Joseph (born October 22, 1992), better known by his stage name 21 Savage, is an American rapper. He received attention for projects such as Free Guwop (2015) as well as Savage Mode (2016, with Metro Boomin) before going on to release his debut album, Issa Album (2017). He is best ...read more.
He has definitely improved over the past year. He turned from a short-haired guy to a guy with medium dreadlocks and glasses.

I still don't like him though. Although he doesn't really mumble nowadays, I still don't like him.
He's pretty boring but he's not that bad.
He sounds like he's asleep.
Tea and crumpets
18
Lil Meerkat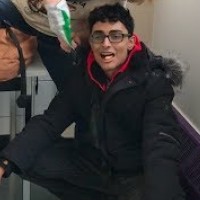 Ameeer Pipi, better known by his stage name Lil Meerkat is a Canadian rapper and singer-songwriter. He is known for his infamous remix of the popular Queen song "Bohemian Rhapsody". He released his debut studio album "Weeaboo Paradise, Vol. 1" in November 2018.
A very controversial rapper. He made a very distinct cover of Bohemian Rhapsody. Also his lyrics are different.
All his songs are about how he loves fan fiction anime and sonic
"Cream Rahul, Cream Rahul, Rahul, Tommy" - Lil Meerkat's "Deep" lyrical capablilities
19
Lil Tay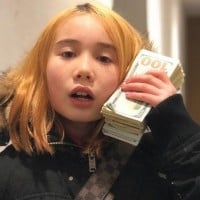 I have seen videos of her flexing and cursing and being disgusting, and that made me hate her. You can only imagine how I reacted when I read the titles of her trash "songs". I almost wanted to throw up. What kind of kid would be saying those things and telling adults that they aren't as rich as her... No one cares little kid, your songs are probably worse than crap on fire (no I haven't listened to them because I don't want to listen to straight up trash...) In my opinion, she should be number 1 on this list.
A donkey mating with an elephant while farting sounds better than her
Lil tay isn't even a rapper
She is bad her age is 9! what!
20
Travis Scott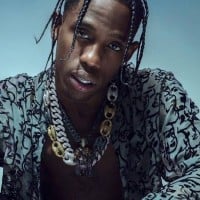 Jacques Webster, better known by his stage name Travis Scott, is an American hip hop recording artist, record producer and musician from Houston, Texas.
What is so special about this guy? It sure isn't his voice, that's for sure. And he isn't lyrical either. He just makes "bangers" but that doesn't make him good.
How is he bad? Listen to MIA Owl Pharaoh, That song didn't have auto tune, and the music had good rhythm.
He sounds just like drake but with a sore throat.
No way! Travis has arguably the best album of the year with Astroworld.
21
Ski Mask the Slump God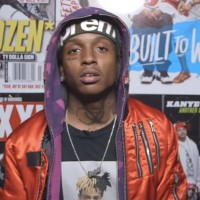 Stokeley Clevon Goulbourne, born April 18, 1996, is an American rapper and songwriter from Fort Lauderdale, Florida. He is well known for his goofy and sometimes nonsensical lyrics and songs and his fast flows, as well as for collaborating with the late XXXTentacion.
He sucks so bad like why is this even a debate? If he was meant to be a joke then I could understand, but no, he's actually a serious "rapper! "
This guy is terrible! His music is just a bunch of random, weird noises, and his flow isn't that special. Lots of rappers can rap fast.
No! Ski is one of the best new rappers! His funny lyrics, fast flows... He is awesome! He is not a mumble rapper!
Ski is my most favorite rapper no way he is on this list, who ever put him on here must be on something
22
Lil Wayne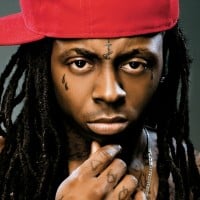 Dwayne Michael Carter, Jr. is an American rapper from New Orleans, Louisiana. He was discovered by Brian "Baby" "Birdman" Williams at a very young age, and was signed to Cash Money Records, where he would be one quarter of the rap group Hot Boys. In the years to follow, he would go on to find his own ...read more.
His voice drives me crazy
I actually think he's good
Some of his stuff is good
Dropped off crazy
23
Lil Flexer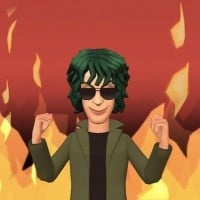 Ice on my wrist ice on my wrist
24
Unkle Adams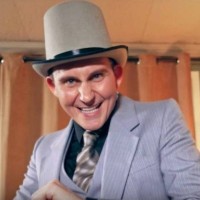 Curtis Adams, better known by his stage name Unkle Adams is a Canadian motivational speaker and rapper. He is known for his song "Original" which was reacted to by popular music reviewer Anthony Fantano. Adams received massive criticism from the song but also developed a fanbase that calls themselves ...read more.
25
Lil Yachty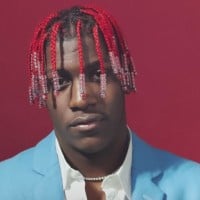 Miles Parks McCollum, known professionally as Lil Yachty, is an American rapper, singer and songwriter. Yachty first gained recognition in August 2015 for his singles "One Night" and "Minnesota" from his debut EP Summer Songs. He released his debut mixtape Lil Boat in March 2016.
He might be my favorite mumble rapper.
How can u hate such a happy guy
Should be the #1 worst
YACHTY IS AWESOME
PSearch List