Best Rappers of 2018
TeamRocket747
The Top Ten
1
Eminem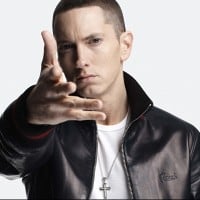 Eminem, born Marshall Bruce Mathers III, is an American rapper, actor and music producer born on October 17, 1972 in St. Joseph, Missouri. Eminem has sold over 300 million records making him the bestselling hip-hop artist of all time. In addition to his solo career, he is a member of D12 and (with Royce ...read more.
Words can barely describe how amazing this man is at his job. He beats out every other rapper in the game right now, and the only ones in history that he's not better that are Tupac and maybe Biggie Smalls. The only one on 2018 that even comes close to him is Kendrick. While Kamikaze isn't his best work, it's a hell of a lot better than Revival and whatever the other trash has been released in 2018. No one in the game right now will ever come close to him. Ever. He tells actual stories in his raps. He doesn't just rap about the modern rappers favorite subjects. Money, clothes, drugs, hoes, chains. He can spit hard, he can spit hella fast, and he can outfreestyle anyone. And he doesn't mumble. He's not the greatest role model, as he was once a druggie and has been arrested, he is not a bad person, unlike a lotta the other dudes in the game right now.
Came from a fairly big disappointment in Revival with one goal, to shush the haters, and oh boy did he do that. Kamikaze was my personal favorite album of 2018. Pure genius.
This web will be dead if eminem goes below to anything but 1 because that's where he should be
Interesting point but remember that other people have their opinion too. - AlphaQ
He's unique and very talented. He's the first rapper I started listening to and now I love hip-hop. He deserves the top spot in my opinion.
207 Comments
2
Kendrick Lamar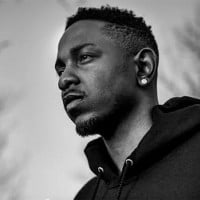 Kendrick Lamar Duckworth (born June 17, 1987) is an American rapper and songwriter. Raised in Compton, California, Lamar embarked on his musical career as a teenager under the stage name K-Dot, releasing a mixtape that garnered local attention and led to his signing with indie record label Top Dawg ...read more.
I just don't see what's so special about him. His voice is so irritating, and there's nothing unique about his music. People say he's lyrical, but I don't see what's so lyrical about saying "Sit down, be humble. Sit down, be humble" a thousand times.
Listen to some of his other songs. The other person who replied is correct about everything. - The01Bro
Why is he here? He hasn't even done anything this year. - RnBLover
He's the dumbest and most pathetic artist I've ever seen, I used to like humble and king kunta but now there's no song of him that's on my mind, hell...even logic is 10x better than him...BOBBY
The most overrated "lyrical" rapper of our time. Plus, he hasn't even done anything this year! - DaWyteNight
Uh, the Black Panther soundtrack? Did you even pay attention to music in 2018? - damariwave
50 Comments
3
XXXTentacion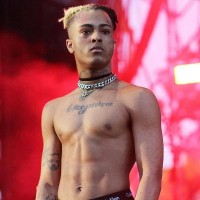 Jahseh Dwayne Onfroy (born January 23, 1998), known professionally as XXXTentacion, and often referred to as X, is an American rapper, singer and songwriter.
Xxxtentacion was great and there's no argument there. These people that are saying "Yeah X was irrelevant and just looking for clout and not a real rapper" is not true at all. These same people talk nonsense and they actually haven't fully taken time to listen to his music and his lyrics. Now a days rappers just want to pop a pill and the people that like these rappers will say that they are better than X. You guys need to listen to music that someone took from there heart and he took all of his life challenges and out it into amazing songs that no one ever really disliked. You don't find a rapper that can sing so many types of genres, like really. So many people that were fighting inside themselves listened to his music found refuge in it and didn't do something like take there life or slit their wrist. So those hater's out there think twice about what you say about him cause one day when you pass what are people going to say about you and how you impacted your community or wait ...more
This this legendary ' rapper must has to be on #1 because his music style is so unique and refreshing. He gave up his life giving motivation and hope to other people of his age. He referred to a lot of people who were expired in some of his songs (for instance Jocelyn flores)
Definitely one of the most versatile rappers in the history of rap. He has the ability to perform all genres of music. Not only this but he has helped so many young teens through hard times (including myself)
Best artist of all time no questions. RIP XXX
Come on really? Best artist of all time? These comments are getting insane just because the man is dead people have to act like he was better than he really was. - DaWyteNight
225 Comments
4
Logic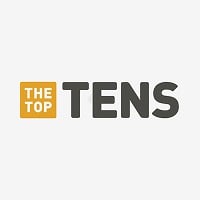 Born on January 22, 1990, in Gaithersburg, Maryland. Sir Robert Bryson Hall II, better known as Logic, is one of the most influential artists in the rap game today, with amazing lyricism and flow. Logic first gained major fame through making 2013's edition of the XXL Top-10 Freshmen List, and has easily ...read more.
He is the best
I honestly had really grown tired of listening to music listened through all of Eminem's songs etc.. and then I found Logic.
Has so many amazing songs that are extremely underrated
I think that Logic is super underrated and that he should get a lot more notice for the hard work that he puts into his songs
36 Comments
5
J. Cole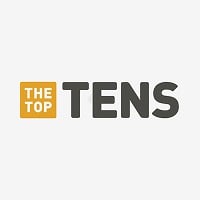 Jermaine Lamarr Cole, better known by his stage name J. Cole, is an American hip hop recording artist and record producer.
Best rapper I love his music his flow and everything
Literally the most boring rapper on the planet at least he has a kid now so he has to focus on being a dad and can't rap as much
You obviously haven't listened to Wale, Fabolous, 21 Savage, Young Dolph, Gucci Mane and Big Sean then. - DaWyteNight
J cole is dope as hell though
Sure, Kendrick is good, but did he really drop anything good this year besides all the stars? J. Cole is probably the deepest rapper on this list, even if he can get repetitive sometimes. Oh yeah, KOD best album of 2018 just saying
45 Comments
6
Chance the Rapper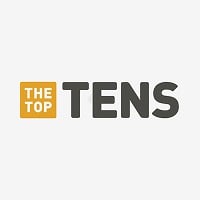 Chancelor Jonathan Bennett, known professionally as Chance the Rapper, is an American rapper, singer, songwriter, and record producer from the West Chatham neighborhood of Chicago, Illinois.
This dude is trash, he just sounds like a lil wayne clone with his voice - HYBRID
I only like him cause he's cute. - Luckys
He makes the best songs than any other singer in the united states!
He's corny to me. Not just what he says but also the way he raps, he reminds me of kendrick lamar with that same annoying voice. Plus, he hasn't even released anything in 2018 has he? And his verse on "No Brainer" by DJ Khaled was more than questionable. - DaWyteNight
6 Comments
7
Denzel Curry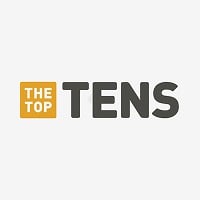 Denzel Rae Don Curry (born February 16, 1995) is an American rapper and songwriter from Carol City, Florida. He released his debut full-length album, titled Nostalgic 64 on September 3, 2013. His second full-length album, titled Imperial, was released on March 9, 2016.
He is actual trash. Ta13oo was horrible. Just him screaming his head off on every song, nothing worth being heard screamed.
he sucks
I really don't understand why so many people hate on denzel curry, he is extremely talented, and even if you don't like his style of music, you have to admit that he is talented
Eh...he's alright but nothing special. Some of my friends can even rap better than him. - sexygirllova
35 Comments
8
A$AP Rocky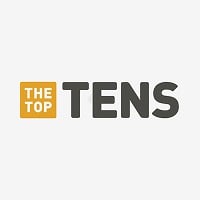 Rakim Mayers, better known by his stage name ASAP Rocky, is an American rapper, record producer, director and actor from Harlem, New York.
He's actually a pretty good rapper who brings something new to the table, I was one of those people who always thought he only rapped about money, hoes and drugs, but then I really took the time to listen to him. Yes, he does rap about those things, but he's actually good at it unlike most rappers who do that. And even some underground rappers rap about that stuff a lot.
Should be higher than denzel who sucks
Asap is good, but I wouldn't say he is better than Logic. He is definitely better than wack ass denzel curry though, that's for sure.
Get him higher than Denzel the trashman
15 Comments
9
Drake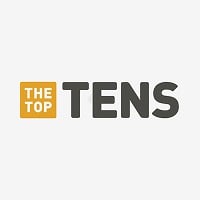 Aubrey Drake Graham, known professionally as Drake, is a Canadian rapper, singer, songwriter, record producer and actor, born on October 24, 1986 in Toronto, Canada. He started his career on Canadian reality show "Degrassi: The Next Generation".
How is drake here he should be like 2
Drake is generic and god's plan is boring, it's time for Drake to go away I think. - DaWyteNight
Yeah he's overrated no matter how good he is because he's like HALF THE damn BILLBOARD I swear the people there like worship the guy. - TheInsomniac
The best repper is you bro... thanks you for your great songs
He sold out
56 Comments
10
Jay-Z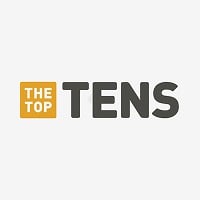 Shawn Corey Carter, known by his stage name JAY-Z, is an American rapper, record producer, entrepreneur and investor born on December 4, 1969 in Brooklyn, New York. He is best known for his albums Reasonable Doubt, The Blueprint, and The Black Album. He is considered to be one of the best rappers of ...read more.
His line in that drake song is hella clean
This dude's rap career is over and he's only still relevant because he's with Beyoncé.
He's very good
He's actually a pretty good rapper
5 Comments
The Contenders
11
Joey Bada$$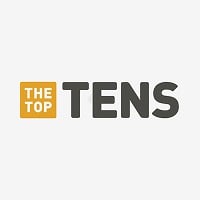 Jo-Vaughn Virginie Scott, better known by his stage name Joey Badass, is an American hip hop recording artist and actor.
His songs are meaningful unlike most of these new rappers, and you can actually understand him.
Lyrically one of the best not only now, but this century. Always a powerful message in his albums also, whenever I show people his music they always want more.
Joey is great and all but has he doen anything this year? Other than being featured on an XXXtentacion song he hasn't really been active this year. Hopefully next year he will release another album though. - ILikeSexyGirls
Underrated
Better than Kendrick Lamar
Flow king
And there is nothing else we need
7 Comments
12
Nas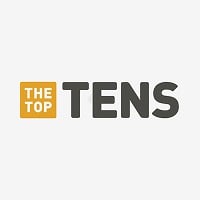 Nasir bin Olu Dara Jones, better known by his stage name Nas, is an American rapper and entrepreneur born on September 14, 1973 in New York City. His album, Illmatic, is considered to be one of the best rap albums of all time. He is also considered to be one of the best rappers of all time.
Nasir was disappointing. Kanye sucks. What was Nas thinking? A 7 track album? - ILikeSexyGirls
Better than kendrick, denzel curry, chance the rapper, xxxtentacion, drake and everyone above him.
Should be higher Nas is one of the greatest rappers of all times and is still making albums - germshep24
Nas should be higher than X and Drake
6 Comments
13
Lil Wyte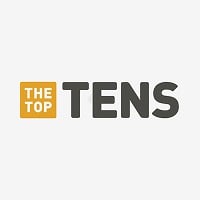 Patrick Lanshaw, better known by his stage name Lil Wyte, is an American rapper from Memphis, Tennessee.
The man is a God
Godly
Great rapper, lad to see him in the top 20 but he could be even higher since his album in 2018 was one of the best albums that year. Listen to Keep Going, Cloud 9, Go Up, La Familia and Slave to Pain if you don't believe me. - DaWyteNight
The man is a beast
2 Comments
14
Pusha T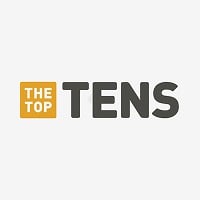 Him and Kanye make a good team of sucking at making music together. - ILikeSexyGirls
Just mindless hate from you, no actual valid points of criticism or anything along those lines. - damariwave
Overhyped garbage. - TheArtOfBars
HOW IS HE ALREADY NOT ON THIS LIST? - venomouskillingmachine
Any rapper signed to g.o.o.d. music is almost always automatically trash. There are very few exceptions and he is not one. - DaWyteNight
2 Comments
15
Joyner Lucas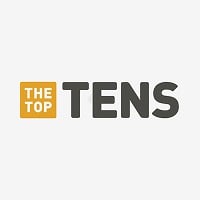 He's okay, he's no Locksmith or anything though. - DaWyteNight
Joyner is top 10 at the least. Thanks to him I have hope for hip hop. He does it with lyrics no catchy hook and mumble rap needed. Go check his stuff out. Only 2 rappers that I think are better in the new school are Kendrick and Cole.
Joyner likes to destroy other rappers beats. His version of Gucci Gang and Bank Account. Hell, I thought his version of Bank Account was the real version for the longest time. He also tries to make songs and videos that are meaningful. The only one he missed the mark on was "I'm not Racist" I know he was trying to send a message, but it didn't stick. "I'm Sorry" and "Frozen" were really well done though. But try to tell me "Lucky You" isn't absolute fire.
Joyner is definitely part of the future of rap and hip hop his ability to produces music that is smart, conscious and relatable is some of his best qualities definitely not being represented well here with a mere 26th rank
24 Comments
16
Locksmith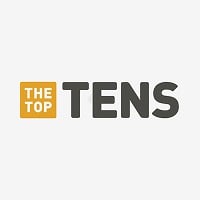 Davood Ali Asgari, better known by his stage name Locksmith, is an American rapper from Richmond, California.
This guy could slice and dice kendrick lamar with just one bar
Greatest lyricist of the modern generation
Better than kendrick lamar, jcole, logic, x, travis, denzel, chance, rocky, pusha, uzi, drake etc.
Better than kendrick lamar!
4 Comments
17
Royce da 5'9"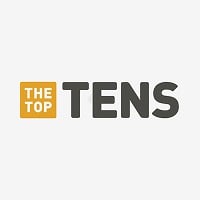 Ryan Daniel Montgomery, better known by his stage name Royce da 5'9", is an American rapper from Detroit, Michigan.
Why does he has his height in his rapping name?
Royce should be higher than Chance, Drake and Denzel Curry the overrated screamer
This guy can compete with em
This guy is dope and should definitely be top 5 - DaWyteNight
3 Comments
18
Travis Scott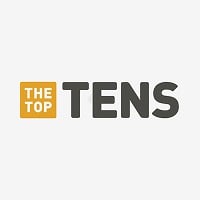 Jacques Webster, better known by his stage name Travis Scott, is an American hip hop recording artist, record producer and musician from Houston, Texas.
The new kanye
This guy is complete garbage
Another garbage rapper, plus he just some drake clone - HYBRID
He deserves 1st place
21 Comments
19
Cardi B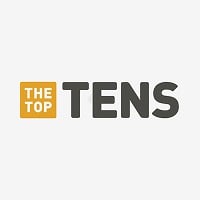 Belcalis Marlenis Almánzar, known professionally as Cardi B, is an American rapper, songwriter, television personality and more.
Is this a joke? Who ever voted for this must get their ears checked. Since when is a rapper with ghostwriters the best?

What is she actually even good at? (besides stripping and giving Offset head)
Well whatever it is, it definitely isn't rapping. I'm also tired of seeing this chick pop up on mainstream songs, first Bruno Mars, now Maroon 5, what's next, Taylor Swift feat. Cardi B? Make it stop.
Everyone has something bad to say about cardi b but she has a grammy, a husband and a beautiful daughter. Then, Nicki Minaj has nothing but a fake ass.
Ugly person on the inside and out. I hate her. - ILikeSexyGirls
She's trash - DaWyteNight
32 Comments
20
Tyler the Creator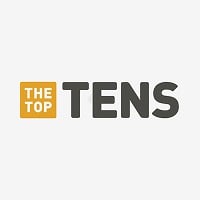 Tyler Gregory Okonma (born March 6, 1991), better known by his stage name Tyler, The Creator, is an American rapper, record producer, and music video director. ...read more.
Ha Gay! - BreakFastBeast2005
Defiantly a Top 3 rapper of the new school. He is amazing at what he does.
Good songs,Good lyrics,Good flow, Great overall rapper
The art of bars
Check out "orange juice"
21
Lil Uzi Vert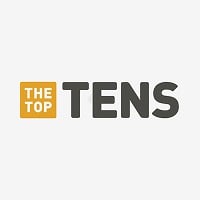 Symere Woods, better known by his stage name Lil Uzi Vert, is an American hip hop recording artist and songwriter.
Should be in 8th place
These dumbass comments saying lil poopy vert is great and how he is better than eminem are clearly retarded' and have no taste in hip hop. they are probably just uneducated people who flunked school in 2nd grade - HYBRID
Uzi honestly one of the best rappers I've ever heard and definitely my favorite rappers of all time. His verses and hooks are insane, if you look at what he says is some really catchy and creative things no one has thought of. The producers he works with suit his style and the melonies are just so good.
Uzi is the goat
17 Comments
22
Phonte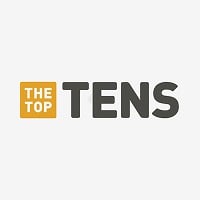 Phonte Lyshod Coleman, better known as Phonte, is an American rapper, formerly of the now defunct North Carolina trio Little Brother and one-half of the duo The Foreign Exchange.
Phonte should be higher than Drake the pop artist
This is disrespectful to have him under these rappers like cardi and drake Phonte has lyrics which is something that most rappers today lack, No News Is Good News is still the best hip hop album so far this year. - DaWyteNight
SMH, the good rappers never get the attention they deserve.
So according to this list, Drake, XXXTentacion, Denzel Curry, Kendrick, Pusha T and Kanye are better than Phonte? Lol
1 Comment
23
NF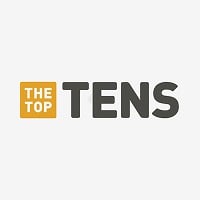 Nathan "Nate" John Feuerstein, whose stage name is NF, is an American Christian hip hop rapper, singer and musician from Gladwin, Michigan.
Nf should hands down be at the top. He's gotten so many people through rough times. His music is what keeps me and several other people going everyday. He is definitely one of the most under-rated rappers in the industry. He raps about real life and relateable situations. Every song he produces moves you. I never liked rap until I discovered him. He's got to be one of the greatest rappers out there. Real music till the day we die!
NF has lyrical talent, raps about real life, bars, and so many layers to his music. Why people don't like him or listen to him is a mystery.
I don't understand whats so special about nf. I'm not saying he sucks, but he doesn't have lyrical capability, he sacrificed them to tell stories. It's not a bad thing but he does this in every song I've heard him in. Plus, he comes off as some whiny christian version of eminem - HYBRID
Love this guy. He's amazing without being a pig.
33 Comments
24
Bishop Nehru
It's funny how people think they listen to hip hop but don't listen to Bishop Nehru. - DaWyteNight
Bishop Nehru is another great lyrical rapper if you like Joey Bada$$ then you'll probably like Bishop Nehru. - ILikeSexyGirls
25
Kanye West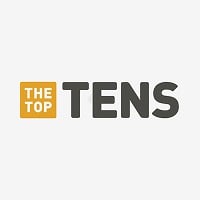 Kanye Omari West is an American rapper, songwriter, and fashion designer. He was born on June 8, 1977 in Atlanta, Georgia. After West's parents divorced, him and his single mother moved to Chicago, Illinois. At the age of 10, West temporarily moved to Nanjing, China, because his mother was teaching ...read more.
Kids see ghost was awesome
When he's not switching back and fourth between supporting Trump he makes some of the worst music imaginable. He should retire. - ILikeSexyGirls
I would let kanye have my kids
He sucks and has ghostwriters. - DaWyteNight
10 Comments
26
Snoop Dogg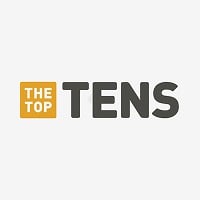 Cordozar Calvin Broadus Jr., (born, October 20, 1971) known professionally as Snoop Dogg, is an American rapper, actor, record producer, and television personality from Long Beach, California.
Bro number 30 he is one of the all time greats
He is really good and his music is litt
1 of da true greats
Mr. Rogers has more street cred and Eazy called this guy out along with lipstick king Dre who signed another no talent Eminem, all beats just like his Chinese made crap headphones - Cush77
3 Comments
27
$uicideboy$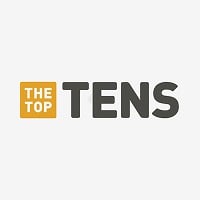 28
Dr. Dre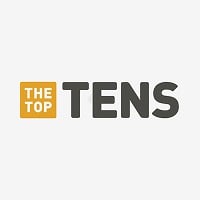 Andre Romelle Young, better known by his stage name Dr. Dre, is an American rapper, record producer, and entrepreneur born on February 18, 1965 in Compton, CA. He is the founder and current CEO of Aftermath Entertainment and Beats Electronics.
He made a song this year?
This guy doesn't even write his own lyrics and he hasn't released anything this year - DaWyteNight
29
Jelly Roll
Don't let his name fool you, he is actually really good - DaWyteNight
Man this dude goes so hard and should be top 10 - TheArtOfBars
30
Chris Webby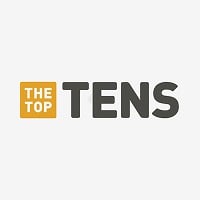 Christian Webster, better known by his stage name Chris Webby, is an American rapper from Norwalk, Connecticut.
One of the best rappers in the game today. This guy actually proves that you can be lyrical and still make music that sounds good, most of his recent songs are bangers that you can blast in your trunk and they are certainly better than anything from any mainstream rapper. - TheArtOfBars
Obviously this list is based on popularity and not talent, because there's no way Drake is better than Webby!
Better than Kendrick, Drake, X, Logic and Chance
Glad to see him on this list - RnBLover
5 Comments
31
Rakim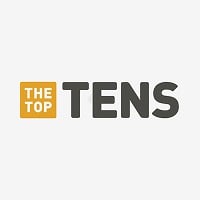 William Michael Griffin, Jr., better known by his stage name Rakim, is an American rapper. He was born on January 28, 1968.
In fact, he probably hasn't dropped anything for like 30 years or something
He's GOOD BUT HE HASNT DROPPED ANYTHING THIS YEAR - venomouskillingmachine
32
Ghostemane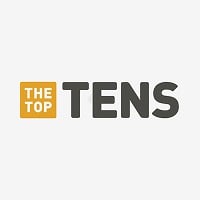 33
Macklemore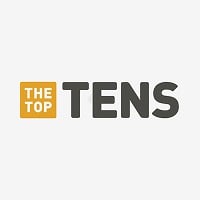 Ben Haggerty, (born, June 19, 1983) known by his stage name Macklemore and formerly Professor Macklemore, is an American singer and songwriter from Seattle, Washington.
Sure, he's not that relevant or "cool" anymore but his music is just as good as it used to be and he's a great musician to listen to whether you want deep, meaningful lyrics or just an upbeat tune
Should be way higher! - Robchuzzz
TRASH - xomichelle
34
Scarlxrd
Can't stand him - Genesyis
Should be in at least top 40!
Better than x
VEERY underrated - danimey
1 Comment
35
Black Thought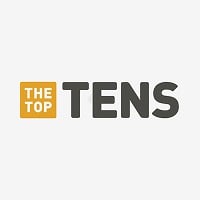 Tariq Luqmaan Trotter, better known as Black Thought, is an American artist who is the lead MC of the Philadelphia-based hip hop group The Roots, as well as an occasional actor.
Absolute g.o.a.t. - ILikeSexyGirls
36
Mike Shinoda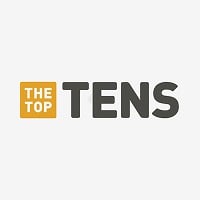 Michael Kenji "Mike" Shinoda (born 11 February 1977) is an American musician, rapper, singer, songwriter, record producer, graphic designer, manager and film composer. He co-founded Linkin Park in 1996 and is the band's rhythm guitarist, primary songwriter, keyboardist, producer, and co-lead vocalist. ...read more.
He should be at least in the top 10s. What is happened to you guys, vote for him
The best ever! Deserves a much higher place than this
Should be higher than XXXTentacion in my opinion.
37
Ice Cube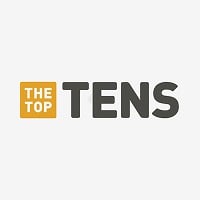 O'Shea Jackson, born June 15, 1969 in Baldwin Hills, CA, known by his stage name Ice Cube, is an American rapper, record producer, actor, and filmmaker. He began his career as a member of the hip-hop group C.I.A and later joined the seminal gangster rap group N.W.A. After leaving N.W.A in December 1989, ...read more.
Don't tell me this loser still thinks he has a career
He is awesome guy and makes movies and he ran out the nwa what was smart
It Was A Good Day #IceCubeForever #Friday
This dude is washed up and a sell out.
2 Comments
38
Childish Gambino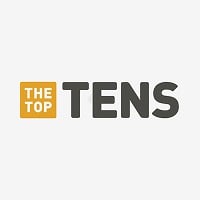 Donald McKinley Glover Jr. is an American actor, comedian, writer, director, rapper, singer, songwriter, producer and DJ. He performs music under the stage name Childish Gambino and as a DJ under the name mcDJ. ...read more.
Its cool man
He is great and his lyrics make sense unlike most rappers (NBA, and others like him)
Yes I love his song this is america
39
Ski Mask the Slump God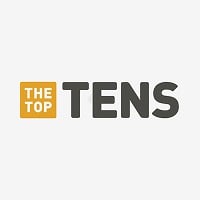 What is everybody raving about? This guy is terrible. Yall the type of people to call Ski Mask a good rapper but call Logic and Hopsin trash. - TheArtOfBars
Not good.
Lol this guy is garbage. - ILikeSexyGirls
He is decent, but not the best of 2018, good flow as well - HYBRID
11 Comments
40
YoungBoy Never Broke Again
He is trash, why is he even on here - HYBRID
Nobody better then youngboy facts
I love you for this
Best rapper out right now
Is this the only rapper you listen to, there are rappers that would squash him in 2 bars - HYBRID
25 Comments
41
Meek Mill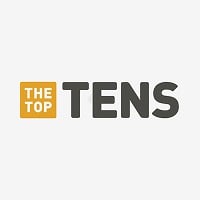 Robert Rihmeek Williams, better known by his stage name, Meek Mill, is an American hip hop recording artist.
If you can get owned by a garbage rapper like drake, you don't deserve to be rapping. Meek mill, more like weak mill I basically the yamcha of hip hop, he gets owned by everyone both have weak skills - HYBRID
One of the best!
Great all around rapper
He knows how 2 make a hype
6 Comments
42
Big Sean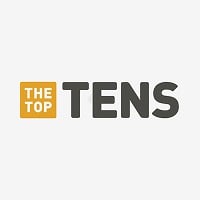 Sean Michael Leonard Anderson, known professionally as Big Sean, is an American hip hop recording artist from Detroit, Michigan.
Him? Na. I mean, did he even do anything at all this year? Plus, he is kind of corny and he isn't even lyrical and most of his songs suck. - DaWyteNight
Must be in 2018's top 5
This is not his position at all
come on this guy is a legendary rapper 29? That's ridiculous. He should be among the top 3 or 5 as d case may be
Love this guy, I've been listening to him for years now, he's been with eveyone that you can think of, he should definitely be in top five or top three hands down no doubt. #blessings#onthecomeup legendary!
1 Comment
43
50-Cent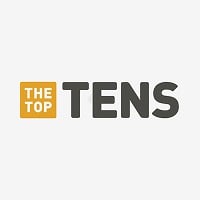 Curtis James Jackson III, better known by his stage name 50 Cent, is an American rapper, actor, entrepreneur, investor, record, film, and television producer.
He is not even relevant in 2018 - DaWyteNight
44
Trippie Redd
Another garbage rapper, joyner destroyed him in a bar on the litty freestyle - HYBRID
Trippie Unique
Trippie Redd inspired me to be who I am now and he's the best rapper that I ever heard of and I hope I meet him one day because if I do I'm going to tell him how big of a fan I was
The BEST RAPPER EVER
7 Comments
45
Young Thug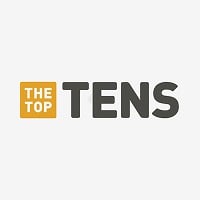 Jeffrey Lamar Williams, better known by his stage name Young Thug, is an American rapper from Atlanta, Georgia. He became known for his commercial debut single 'Stoner', as well as other songs such as 'Check', 'Digits', and 'Best Friend' ...read more.
Overrated trash
He's not even good for a mumble rapper - Genesyis
Lol this mediocre moronic mumbler is trash. - DaWyteNight
Young Thug Should Be In The Top 5 Hands Down 🖐
nice r
46
Pitbull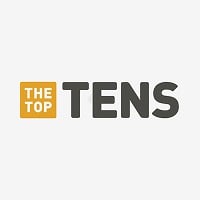 Armando Christian Pérez, better known by his stage name Pitbull, is a Grammy (and Latin Grammy) winning Cuban-American rapper, songwriter and record producer.
awesome!
Overhated - DaWyteNight
47
J.I.D
Unique style
Flow king
Great delivery
Better than Denzel Curry and Kendrick Lamar
How is he so low and Denzel Curry is in the top 10? Denzel Curry is trash compared to JID!
This list is so wrong, J.I.D. Proved he is a top 10 rapper skill wise but he still has room to improve so I would put him at about 20 rn
He's okay...

Edit: After listening to DiCaprio 2 he's actually not just okay, he's pretty damn good! - DaWyteNight
4 Comments
48
Nicki Minaj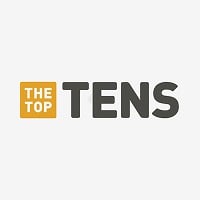 Onika Tanya Maraj, known professionally as Nicki Minaj (born December 8, 1982) is a Trinidadian/American rapper / pop music artist. Minaj is most known for her songs such as "Anaconda", "Only", "Truffle Butter", "Super Bass" and "Stupid Hoe". ...read more.
The best I love the song "bang bang"
She sucks! - TheArtOfBars
She's the Queen of rap. Literally nobody even comes close.
Queen of rap, nobody can take her place ever.
6 Comments
49
Kodak Black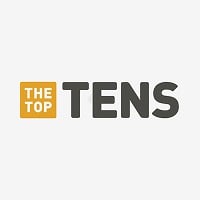 What he should be in top 30 of 2018
this is a legend right here
He is a good rapper
The best rapper out their, a real rapper
BAE
3 Comments
50
Kid Cudi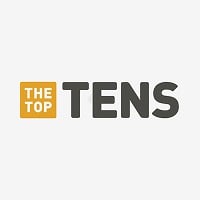 Scott Ramon Seguro Mescudi, better known by his stage name Kid Cudi, is an American recording artist and actor from Cleveland, Ohio.
Awesome talent
If you don't listen to Kid Cudi, chances are your favourite artists were inspired by him
PSearch List
Related Lists

Top 10 Rappers in Their 20s in 2018

Best Rappers Under 30 in 2018

Best Rappers In Their 30s in 2018

Best Rappers Of 2018

Best Rappers Over 40 in 2018
List Stats
7,000 votes
129 listings
1 year, 316 days old

Top Remixes (12)

1. Ski Mask the Slump God
2. Childish Gambino
3. Denzel Curry

AlphaQ

1. Eminem
2. Jay-Z
3. Kendrick Lamar

xTzThaeen

1. Pusha T
2. Joey Bada$$
3. Denzel Curry

venomouskillingmachine
View All 12
Error Reporting
See a factual error in these listings? Report it
here
.