Most Overrated American Idol Contestants
Who claims the title as the most overrated American Idol contestant of all time over the years?

The Top Ten

1 Chris Daughtry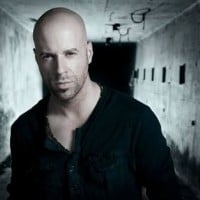 Christopher Adam "Chris" Daughtry is an American musician and actor, best known as the lead vocalist and rhythm guitarist for the rock band Daughtry and as the fourth-place contestant on the fifth season of American Idol.
What's so great about a singer that sounds like he is making bowel movements when he sings (or maybe he is? ) and has songs that all sound almost the same (a la Nickelback)? He isn't a rocker, all he sings are ballads/relationships (if the dogs written are true, he must have a rocky relationship with his wife. If not, he makes music for the money, more so than for the soul) for housewives/soccer moms that couldn't get REAL rock music/have a bastardized view of what rock music is
All his songs after Idol are so boring, bland, and generic. Like a derivative version of Nickelback (which is already a derivative version of various bands).

And for you people who wonder why rock is less prominent (perhaps until recently), it's because of crap bands like Nickelback and Daughtry that made people get turned off by rock music. If I want simplified music, I'd listen to pop; at least it's more catchy than grunting.
Somebody give this guy some laxatives.
How is he #1 or even considered for overrated. I guess people are more retarded than I imagined. Thank you for showing this list is completely skewed. Look at his track record and tell me that again. Well deserved top 3 ever.
2
Jason Castro
Season 7 was the first AI I watched, I got addicted since then, I'm only 1 17 then, my most fave season, I'm crazy in love to JCas.
Most Overrated contestant since Chris Daughtry
3
Adam Lambert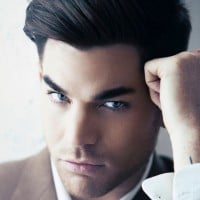 Adam Mitchel Lambert is an American singer, songwriter and stage actor. Since 2009, he has sold over 2.5 million albums and 5 million singles worldwide.
Hitting high notes is not screaming but some will never get that. Adam had sold out his own tours worldwide and has been the front man for Queen for the last several years performing for audiences of thousands. I don't think people realize what an amazing accomplishment that is. Queen (Brian May and Roger Taylor) are legendary. They're not going to let just anyone be their frontman. They've said many times
Adam's voice is one in a billion. He's touring the world and making millions. I guess fans of others just can't handle that.

Plenty of snooze fest performers out there they can go and support. I'm sticking with the incredibly talented and gorgeous Adam Lambert! Always unique, exciting, and incredible!
Nonononononononono. Adam does not deserve this list let alone the top Ten. This is the pure definition of talented. Shocks you each performance, had a great voice, can rock out, has proven time and again that he is a perfect stand in for the late great Freddie Mercury...one of the best modern singers ever.
THis guy was a good fit around a studio mix for a replacement effort for that band... But all in all.. a studio singer is a nobody.. No skills at all!
I was never really a fan of his and I think it's kind of weird that people like him as much as they do. More power to him though! I hope he has a wonderful career.
4
Paul McDonald
This guy was never any good to be quite honest. He never had an interesting voice, there was no unique qualities about him, and he shouldn't have made it as far as he did.
His over-whitened teeth nearly blinded you!
What he said.
5
Scotty McCreery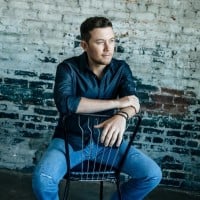 Scott Cooke McCreery is an American country music singer. He is also known for winning the tenth season of American Idol on May 25, 2011.
6
Phillip Phillips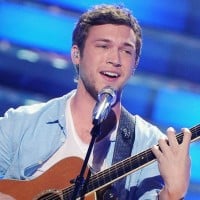 Phillip LaDon Phillips Jr. is an American singer, songwriter and musician who won the eleventh season of American Idol on May 23, 2012. His coronation song, "Home," released after his win, became the best selling of all coronation songs.
He has a unique and different voice, but he is not technically the best singer. Jessica should have won instead of him, hands down. Phillip only won because he was cute and he had a big girl fanbase.
So overrated! Jessica Sanchez's voice was so much better than his very ordinary voice and she should've won hands down. I didn't even think he was cute. Totally BORING!
Marketed as a singer-songwriter but didn't write his hit singles Home and Gone Gone Gone (! )
One of the worst American Idol contestants ever.
7
Taylor Hicks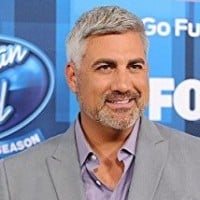 I still can't believe he actually won. It was a huge surprise to me because he was never "one of the best". I had actually forgotten he was in the competition until he competed with Katharine in the finale. I think that either Chris Daughtry or Katharine McPhee should have won instead of him.
Taylor was pretty obvious from the beginning.. Cxant recall who all he was up against that year now but he had a hell of a voice... BUt year after year there's allways 1 or 3 Michael McDonalds in the group...
Why is daughtry 1? Yeah, he's popular, but he has done 10x more than any other contestant; he deserves his popularity.
Deserves to be number 1. He hasn't done anything at all since he won except a Ford commercial...
8
Carrie Underwood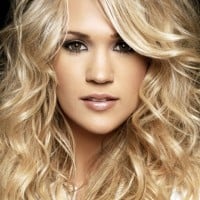 Carrie Marie Underwood is an American singer, songwriter, and actress. She rose to fame as the winner of the fourth season of American Idol, in 2005. Her debut album, Some Hearts, was released in 2005.
Most hypocritical too. Images herself as a good Christian but sings about destroying cars, dresses like a prostitute (for lack of a more PC term) in multiple performances. Heard she is not a nice person. If so, then no wonder artists like Taylor Swift (who writes her own songs and can connect with a myriad amount of people) are more popular.
Watching paint dry (or at least be gradually viscous) is much more entertaining (and more talented). But this stuff? Only loved by people who feared of "devil music" such as the Beatles and Pink Floyd
So over exposed. Fake face hair. Way tooo much make up. Screeeches. Looks like she is squeezing out a fart when she sings. Conceited. Not confident. Shallow. Total hypocrit
So boring, robotic, basic, and overpraised.
9
Andrew Garcia
Definitely should be number 1 on this poll.
10 Justin Guarini
The Contenders
11
David Archuleta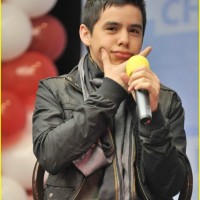 David James Archuleta is an American singer-songwriter, musician, and actor. At ten years old, he won the children's division of the Utah Talent Competition leading to other television singing appearances.
I don't get it. There is absolutely NOTHING special about him. I never got why he made it to runner up and why people raved about him. I just didn't hear anything great in his voice.
He's cute but other than that its just a cute boy that has a good voice. And jessica doesn't have to be up here shes great and so not overrated. David archuleta is.
David just isn't gonna make an ass of himself so he wont make it long... The things they look for in Hollywood now.. Smdh
His voice is very good, but his style is not so unique.
12
Lauren Alaina
The only reason Lauren finished second in season 10 is because the young adolescent females who as a humongous voting bloc always power voting and who always chose young male guys as the winners of the show in the last 8 out of 9 seasons of American Idol were shipping Lauren together with Scotty, because Haley was too old for Scotty. Nonetheless, Haley Reinhart is the true winner of season 10, as she was astronomically far more talented than either one of those two contestants.
Just an other country girl that wants to be like Carrie Underwood. Deal with it, you are NOT Carrie Underwood.
13
Kelly Clarkson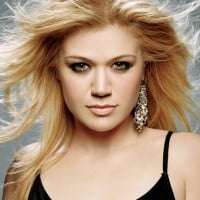 Kelly Brianne Clarkson is an American singer, songwriter and children's book author. She rose to fame in 2002 after winning the inaugural season of the television series American Idol, which earned her a record deal with RCA Records. Clarkson's debut single, "A Moment Like This", topped the US Billboard ...read more.
I love her songs but she didn't let anybody else shine in her Season. There were so many great singers in her Season and the same thing we could hear was "Kelly is so good! Kelly, you nailed the song! ". Please, there are other people here too.
She comes and go every 2 years. She can sing but she is OVERRATED
She's not the worst singer.. but shes an awful person. Harming her kids, that is wrong
14 Megan Joy
15
Fantasia Barrino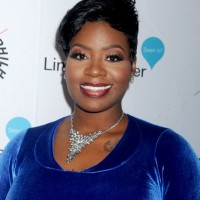 Fantasia Monique Taylor, known professionally by her mononym Fantasia, is an American R&B singer, songwriter, and actress.
Not a fan of the Macy Gray style of singing. She won because of a sob story. Really don't enjoy her at all.
You suck! and what the heck were you wearing on your last appearance on American Idol? Yuck!
All she is is a singing chipmunk who can't sing AT ALL
If a duck could sing I think it would sound like her.
16 Scott Savol
17
Kellie Pickler
Loved watching Kellie Pickler when she was on Idol
18
Jessica Sanchez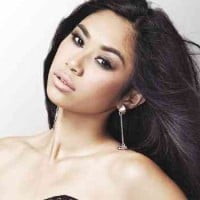 She's way too young to get so much praise as the next beyonce, etc. Need to learn a lil bit important life lessons first.
19
Colton Dixon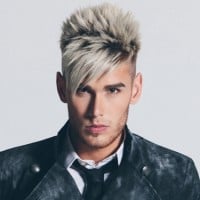 Michael Colton Dixon is an American Christian singer-songwriter and musician from Murfreesboro, Tennessee. He placed seventh on the eleventh season of American Idol.
"Look at me, I'm so punk, but I'm also a good Christian (from the suburbs)! " - sums up his personality
20
Sanjaya Malakar
The only reason he made at as far as he did was because of stupid chicks who voted for him every week. He has no talent at all.
no talent whatsoever plus all the good contestants Sundance and Stephanie went before him
Robbed Sundance of a place in the top 12 where he would of shown his true talent
He's not even any good compared to others.
21
Kris Allen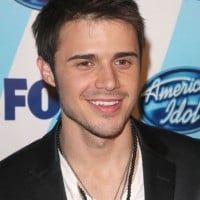 Kristopher Neil Allen is an American singer and songwriter from Conway, Arkansas, and the winner of the eighth season of American Idol.Prior to Idol, he self-released a 2007 album entitled Brand New Shoes.Allen's Idol coronation song, "No Boundaries" and his version of "Heartless" both charted within the Top 20 of the Billboard Hot 100. Allen's post-Idol self-titled album was released on November 17, 2009, by Jive Records.
Kris was absolutely mediocre. How did he win American Idol? There were so many other contestants deserving of the title like Adam Lambert and Allison Iraheta.
A snooze fest then and now. Beyond boring and absolutely nothing memorable about him.
22 Constantine Maroulis
23
David Cook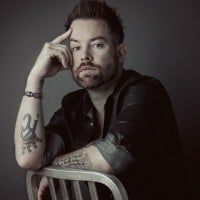 David Roland Cook is an American rock singer-songwriter, who rose to fame after winning the seventh season of American Idol in 2008.
He is the cutest person I've ever seen.
24 Amber Holcomb
25
Ruben Studdard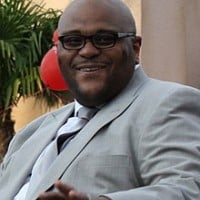 Christopher Ruben Studdard, is an American R&B, pop and gospel singer. He rose to fame as winner of the second season of American Idol and received a Grammy Award nomination in December 2003 for Best Male R&B Vocal Performance for "Superstar".
Bad voice; no soul... don't understand whats so good about him...
PSearch List