Reasons Why Modern Pop and Rap are Awful
The Top Ten
1
Talentless singing
Everyone on here is narrow minded and needs to listen to nursery rhymes instead.
Not all of them... - Userguy44
You can see my comment that is somewhat related to this on "They are more celebs than singers" but this is mostly true. Even though there may be a handful of actual good popular singers (I don't really know, as I don't keep up or listen to current popular music), the majority (at least from what I've heard in public areas, radios, and music others have tried to play me have just seemed to be about the image rather than the music. It honestly should not matter how an artist looks or what they say on social media, etc., the music is what matters. - Element119
There are only a few pop singers I would genuinely say can't sing. Sure, not everyone is a world-class opera singer, but most of them can at least carry a tune live. I actually can't think of anyone who uses autotune purely because they need it. Most artists I can think of who use it (Kesha, T-Pain, Kanye West, etc.) use it for an interesting effect.
6 Comments
2
Autotune
Only when there is a very little use of autotune. Too much autotune can ruin a song. - Userguy44
This list is stupid! If you hate something at least give a good reason for it.

Autotune? Not all rappers or even singers use it. Adele? Lady Gaga? Ariana Grande? Taylor Swift? Jay Z? Katy Perry? Justin Bieber? 1D?!?! Nicki Minaj?!?! Eminem?!? !?! w hat ARE YOU SMOKING?!?!

Besides Kanye West, an artist I don't always like, sounds better with autotune. Listen to Stronger. It's easily his best song. Yo, even Safe Sex Pay Checks, the best song from the absolute worst album of all time, is the only song where Rae Sremmurd use autotune. So I disagree. Maybe you listened to the wrong artists. If you want to judge a whole genre then listen to most of the artists. - AlphaQ
You know modern pop/rap singers are bad when most of them rely on autotune to convey their art. When first released, it was used in an interesting manner in mainstream music, like in Cher's Believe and in Daft Punk's One More Time. However now, it's used to cover up bad off-key singers, hence modern pop's heavy reliance on it. It's funny how celebs like Jay-Z & Christina Aguilera spoke out against it in the late noughties but now it's more popular than ever. - Mrveteran
Some artists sound good with autotune, like Ariana Grande. There's a video showcasing it and she can sing without it. Autotune is just a voice changer/enhancer. Doesn't mean all artists who use it legitimately suck at singing. - Mcgillacuddy
3 Comments
3
Pathetic lyrics
Only about love. - Userguy44
"Oh my God, look at her butt." Possibly the seven words it took for me to stop thinking pop was an okay genre. It's like an empty shell. Has no heart and soul. And when you put it to your ears, all you hear is a boring undistinguishable noise. - Britgirl
That song kinda held me back from wanting to see that movie Sing to be honest. - Anonymousxcxc
This is actually very true. I skip through songs like crazy on Pandora because a lot of artists make ridiculous cliche lyrics that pique no interest in me. Just horrible. - Mcgillacuddy
Yup all. Meaning there is no way on Earth I'd be able to present one that doesn't. And what's wrong with breakups, money, and sex? - ProPanda
Let's see sex is a something meant to put a feeling in someone, give them emotions they've never experience. Breakups are something most people can relate to, adds a feeling of sadness and depression to a song providing a good effect on the listening. And do you not like money? Sometimes, we all just need to let loose and let our egos take over (unless you're entire career is built off of it) - ProPanda
2 Comments
4
Some songs are so annoying but still get more attention than the decent ones
Such as One Dance by Drake - Mcgillacuddy
Ok, I'll give you this. - ProPanda
Examples can go on and on and on and on -
5
Music only selling because sex sells
It's not about people making songs about sex that are bad, it's bad music that are selling because of their over sexualized videos that are being payed more attention to than the actual song.
Again not a bad thing. And metal songs can be about sex too. So much of it, that they just gave it a sub-genre. - ProPanda
I hate how that the fact that you have to strip naked in order to rise to fame. Look at Amy Lee! She's gorgeous with clothes on. She doesn't need to strip naked to sale, she even did an interview on these popstar whores. - TheLoudHouseSucks
6
Modern rappers rap meaningless things
A lot do but there are modern rappers who actually know what they are doing, most notably Kendrick Lamar and J. Cole, among others. - Mcgillacuddy
I beg to differ. - ProPanda
7
Talented singers don't know how to use their talent well
Kyle Lai-Fatt doesn't?
This category applies to artists like Meghan Trainor, Maroon 5, and Fifth Harmony.
Example? - ProPanda
8
They are more of celebs than singers
Very true...popular music today has become not about the talent, but how good the singers look. And yes, these pop singers become celebrities since many teenage girls will listen to them just because of their looks or because it's "what's cool". This does not apply to all teenage girls (though I know quite a few this way)-as I am one myself and I choose to listen to what I like (which is typically hard rock and metal). It doesn't matter to me if everyone else despises my music choices, I will listen to it regardless. I know there are most likely a lot of people like me; however, it just seems the world is full of people who just follow whatever's popular at the time, just wanting to fit in or be like everyone else. I just wish more people would be willing to explore music genres and discover what they truly like-even if it isn't popular. Sadly, many people are not willing to listen to many genres because they think either they will be judged for it (just think about the stereotypes ...more - Element119
Except they are celebs by being singers - ProPanda
9
Untalented singers become too popular
There are definitely people in the world who think they can sing and they CAN'T.
THERE IS NO SUCH THING AS UNTALENTED SINGERS! - ProPanda
10
Lyrical themes include drugs, sex, one-time love, money, girls and breakups
The Beatles didn't write songs about any of those said topics. That's one reason that makes their songs totally unique. - JoeBoi
You already used this. And it's not a bad thing. - ProPanda
There are also lyrical themes including butts. EWW!
Annoying -
The Contenders
11
It's boring
This is why I like singers such as Beyonce and Michael Jackson because they have real talent.
12
It's Repetitive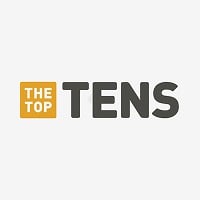 Why dis wae is here? Dead wae is not allowed on this list. - BorisRule
13
Singers don't know how to convey good messages
Scars To Your Beautiful by Alessia Cara. If that's not a good message I don't know what is. - ProPanda
14 The music is too modern
BAdd New Item
Related Lists

Most Awful and Annoying Pop and Rap Singers

Top 10 Awful Rap Artists We Liked as Teens

Reasons Why Donald Trump is Awful
Top 10 Reasons Why 2017 is a Awful Year for Music
List StatsUpdated 10 May 2019
14 listings
2 years, 324 days old

Error Reporting
See a factual error in these listings? Report it
here
.