Hottest Rock Musician Wives
Ex-wives also count.

I got the idea of this list after watching the new Avantasia video of Feb 2019 with Candice Night and noticed how beautiful she is:
TOBIAS SAMMET'S AVANTASIA feat. CANDICE NIGHT – Moonglow.

The Top Ten

1 Candice Night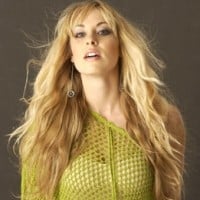 Ritchie Blackmore's wife is naturally beautiful. And she can sing. I got the idea of this list after watching a new video with her of Feb 2019: TOBIAS SAMMET'S AVANTASIA feat. CANDICE NIGHT – Moonglow.
This woman is glowing from the inside out - she isn't your next Barbie. She's 47 in the video but looks like 20-something (I think without plastic surgeries and botox). And she looks great after giving birth to 2 children - a daughter and a son with Blackmore. When they met in 1989, she was a fashion model but she abandoned this career to make music with him in the band Blackmore's Night. She's 26 years younger than him.
Probably Ritchie's restless heart and soul finally found peace and balance with her - they've been living together since 1991 and married in 2008. I can't blame Ritchie for leaving world famous bands to spend more time with her.
Yes she is beautiful and that pic is perfect!
You don't see many women like her nowadays.
2
Heather Locklear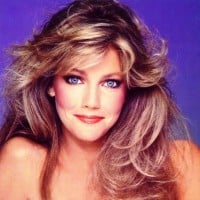 Heather Deen Locklear is an American actress. She is known for her television role as Amanda Woodward on Melrose Place, for which she received four consecutive Golden Globe nominations for Best Actress – Television Series Drama. She was married to Richie Sambora From 1997 - 2007 and they had a daughter, Ava Elizabeth Sambora.
Wow! Not only is she hot, but she is also sexy and beautiful.
3
Gwen Stefani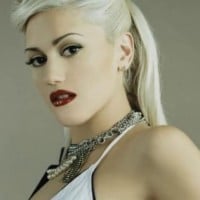 Gwen Renée Stefani (born October 3, 1969) is an American singer, songwriter, actress, and record producer. She is a co-founder and the lead vocalist of the band No Doubt, whose singles include "Just a Girl" and "Don't Speak" from their 1995 breakthrough studio album Tragic Kingdom, as well as "Hey Baby" and "It's My Life" from later albums.
Thanks to whoever added her - yes, her ex Gavin Rossdale is a rock musician and she counts. And yes, she's hot.
Check out the Hollaback Girl video and get back to me. HOT!
4
Behati Prinsloo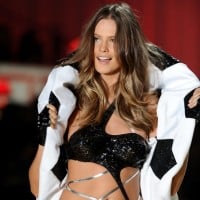 Adam Levine's wife, Behati Prinsloo, is a Namibian supermodel. PS. Adam counts because pop rock and soft rock count.
5
Carmen Electra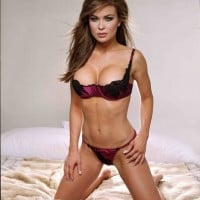 Tara Leigh Patrick, better known by her stage name Carmen Electra, is an American glamour model, actress, television personality, singer, and dancer.
She was Dave Navarro's wife from 2003-2007. They were one of rock's hottest couples.
6
Paulina Porizkova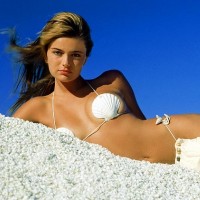 She's the beautiful wife of Ric Ocasek of the Cars (m. 1989). Born in Czechoslovakia, she was a model back then (I can see why). They met in 1984 during the filming of The Cars' music video "Drive" where she's featured. The couple has two sons. Porizkova and Ocasek separated in 2017.
7
Pamela Anderson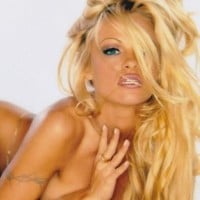 Pamela Denise Anderson is a Canadian-American actress. In addition to her acting career, she is also a model, producer, author, activist and a former showgirl, known for her roles on the television series Home Improvement, Baywatch and V.I.P..
I want to bang her
She was Tommy Lee's wife, Mötley Crüe drummer. They have two sons together. The couple divorced but in February 2007, Pamela Anderson said that she still often had sex with Lee since their divorce.
8
Susan Holmes-McKagan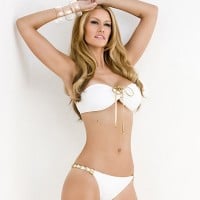 Wife of Duff McKagan, former Guns N' Roses bassist. Another model (we can't complain - there are enough models on this list).
Duff definitely had good taste in women.
9
Dita Von Teese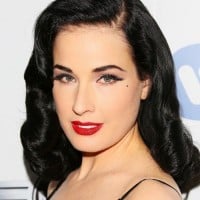 Dita Von Teese is an American vedette, burlesque dancer, model, costume designer, entrepreneur, singer, and actress.
Decidedly curvy burlesque model is the ex-wife of rocker Marilyn Manson. Her vintage lingerie photo shoots certainly qualify as hot.
10
Mariqueen Maandig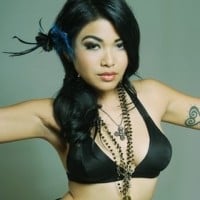 The exotic wife of Trent Reznor of Nine Inch Nails. She is a Filipino-American singer-songwriter. They have 4 children.
The Contenders
11
Angela Madatyan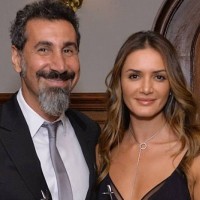 Angela Madatyan is the wife of Serj Tankian from System of a Down
12
Penny Lancaster-Stewart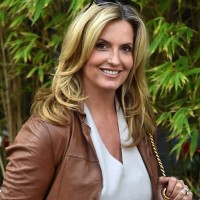 Extremely beautiful and elegant, a real lady.
Famous in the 90s for her legs.
Rod Stewart had very few choices to find a wife even more attractive than Rachel Hunter (very hot), but he did it.
She is hot, no doubt. As is his previous wife, Rachel Hunter. You gotta hand it to the guy
She's Rod Stewart's wife (m. 2007). They have two sons together.
13
Rachel Hunter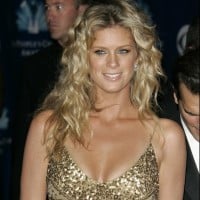 It kind of surprised me seeing this was a new list just it was strange that no one thought of it before anyway I agree with most of the inclusions.
Thanks for adding
14
Shannon Tweed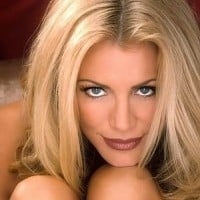 First name that sprang to mind for reasons obvious to anyone who watched a lot of straight-to-video (yes, video) movies in the 80s. And yet another reason to hate Gene Simmons.
15
Christie Brinkley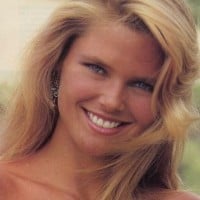 Christie Brinkley is an American model, actress, and entrepreneur. Brinkley gained worldwide fame with her appearances in the late 1970s Sports Illustrated Swimsuit Issues, ultimately appearing on an unprecedented three consecutive covers starting in 1979.
The ex-wife of Billy Joel, the "Piano Man". She was one of the hottest women at the time.
16
Avril Lavigne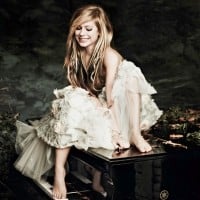 Avril Ramona Lavigne is a Canadian–French singer-songwriter and actress. By the age of 15, she had appeared on stage with Shania Twain; by 16, she had signed a two-album recording contract with Arista Records worth more than $2 million.
She was also Deryck Whibley's wife as well.
She was Chad Kroeger's wife.
17
Hayley Williams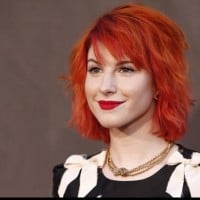 Hayley Nichole Williams is an American singer, songwriter and musician. She is best known as the lead vocalist, occasional keyboardist and primary songwriter of the American rock band Paramore. In 2020 she started a solo career.
She's so pretty. I love her hair.
18
Priscilla Presley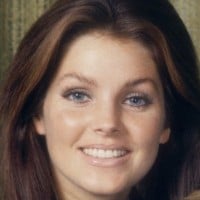 Elvis is 10 years Priscilla's senior. They met in 1959 when Elvis was 24 and Priscilla was only a freshman in high school.
Elvis Presley wife, as you can guess.
19
Coco Austin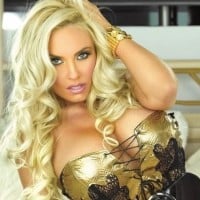 Nicole Natalie Marrow Austin, commonly known as Coco Austin, Coco, Coco Marie Austin, Coco Marie, Coco-T, is an American actress, dancer, glamour model, and web personality. She has been married to rapper-actor Ice-T since January 2002.
Ah...the real Barbie... Somebody else added her. For me Ice-T isn't exactly a rock musician but according to wiki he also did heavy metal and hardcore punk. OK then. She counts and she's hot, yes.
20
Tawny Kitaen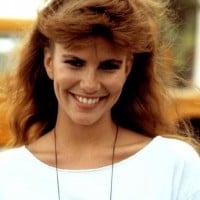 Ex- wife of David Coverdale, Whitesnake singer (m. 1989–1991). She is a former model and actress that was featured in several Whitesnake videos - " Here I Go Again ", " Is This Love ", and " Still of the Night."
21
Lily Aldridge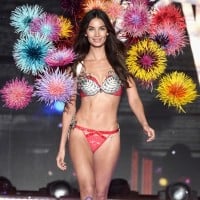 22
Orianthi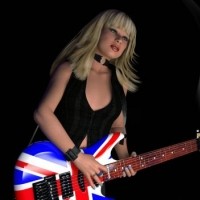 They were partners for about 4 years but I think they never got married.
She was Richie Sambora's wife if I'm right. Pretty hot too.
23
Iman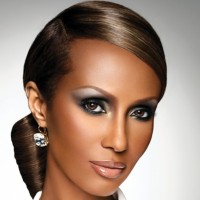 24
Sheri Moon Zombie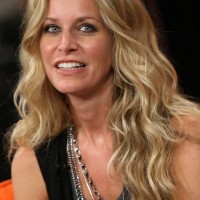 25
Teresa Barrick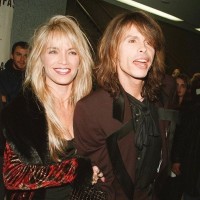 Steven Tyler ex-wife (m. 1988-2006)
PSearch List