Most Sensible Preachers of All Time
The Top Ten
1
Bro. Eliseo Soriano ( McGi)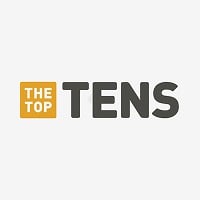 On a personal note:

It was only Bro. Eliseo Soriano the Presiding Minister of Members Church of God International, host of the longest-running religions program in the Philippines, he was the only one who saved me from deep depression because of the various struggles that my family and I, myself, experienced. I was on the brink of giving up this life, when I saw him on T.V.. Since then, I gained hope through his preaching, through the words of God he is reading. Now, I know that I don't need to end up everything just because of the trials we are experiencing here on earth.

After all, I believe when we will be triumphant overcoming all odds, we would be gaining life with no pain and sorrow in paradise.
Bro. Eli Soriano is our sensible preacher of all time because he speaks the word of God no more and no less. Also, he helps those people who are needy, less-fortunate, the orphans and widows and others which is the will of God. He is the preacher who speaks unadulterated words of God that that the enemies will not think any doubt of it because God gives him the knowledge and understanding. I admire the way of teaching... Bro. Eli Soriano is the preacher sent by God and no one of the pastors or ministers can error or can destroy the truth... Thanks be to God.
He is the only preacher, who can answer all the question regarding faith problems and issue using Bible, open to public to questioned, he teach the true doctrine of God no more no less... no defeat in any Bible debate of different religious group and it's proven in what our Lord Jesus Christ said in LUKE 21:13-15, it's fulfilled through Bro Eli Soriano... To God Be the Glory for sending us Bro Eli.
He is serving people around the world for 50 years now and serving not only the Word of God but all that he got.. Never married dedicated for the sake of the congregation and non-member of the church. He is teaching the bible on how it is really written not the way that inserting different dogma or doctrine, not written in the bible, and also follow what he is teaching. He is not only teaching but want any other preachers to prove and compare the teachings for a proof of authenticity that it really came from the Lord Jesus.
2
Bro. Felix Manalo (Inc)
Senseless preacher of all time. He's member doesn't allow to carry/ handle bible in their church. A certified anti-Christ, who believes Christ is not a God.
He did everything to make someone life miserable like he did on Bro Eli Soriano, the most sensible preacher in the world.
He told his ministers to destroy Bro Eli Soriano.
Felix Manalo is NOT the most sensible preacher of our times. Ask him ANYTHING and I guess he'll not answer it biblically. Bro. Eli Soriano is Jeremiah today. He can answer questions biblicaly, debates with failures, preach teachings of bible every time. For the members of INC, my fellowmen be enlighten and just try to attend to our bible expositions and we you'll learn something biblicaly
3
Pope Francis (Roman Catholic)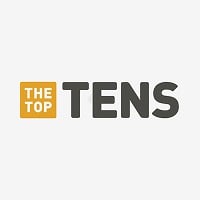 Pope Francis is the 266th and current Pope of the Roman Catholic Church, a title he holds ex officio as Bishop of Rome, and Sovereign of the Vatican City.
Can't face public to answer questions regarding faith
How come this hypocrite guy becomes first. He never preaches based from the Bible. This is as well a false prophet..
God Bless Pope Francis!
He is Anti-Christ,if you read the holy bible you will know that all the doctrines of the Roman Catholic church is against God. Just open your eyes don't be stupid.
4
Jesus Christ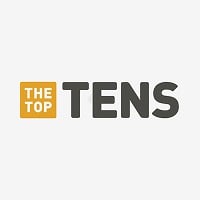 Jesus Christ was born in Bethlehem, Palestine. He was born to Mary, as the bible says "she was found with child of the Holy Ghost" (Matthew 1:18). He was both man and God (John 20:28). According to the bible He is God alone (Deuteronomy 6:4). ...read more.
Bro Eli Soriano is preaching the words of our lord JESUS
He should be #1. He saved so many lives, and even after his death he still does. - BlueTopazIceVanilla
He should be number one nerds! 1111 need glasses like me!
Jesus is the great teacher...
5
Josepth Smith (Mormonism)
"Sensible"?
6 Bro. Eddie Villanuea (Jil)
7 Ellen White (Sda)
8 Bro. Apollo Carreon Quiboloy (Kingdom of Jesus Christ, the Name Above Every Name, Inc.)
9 Bro. Mike Velarde (El Shaddai)
10 Bro. Teofilio Ora (Most Holy Church of God In Christ Jesus)
The Contenders
11 Bro. Charles Taze Russell (Jehova's Witness)
12
Guru Nanak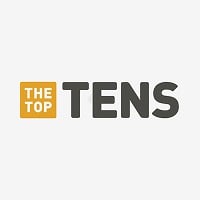 Guru Nanak was the founder of Sikhism and the first of the ten Sikh Gurus. His birth is celebrated worldwide as Guru Nanak Gurpurab on Kartik Pooranmashi, the full-moon day in the month of Katak, October–November.
13
Muhammad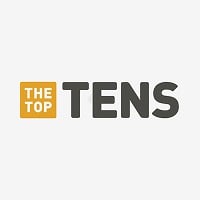 Muhammad (570 AD - 632 AD) was an Arabian Prophet, best known as the central figure (and last prophet) of the Abrahamic religion of Islam and is amongst the most revered and important historical figures in the world.
14 Paul Washer
15
Gerizin de Pena
He is the best!
16 Louie Giglio
17
Steven Anderson
He isn't afraid to tell it how it is
BAdd New Item