Christian Kane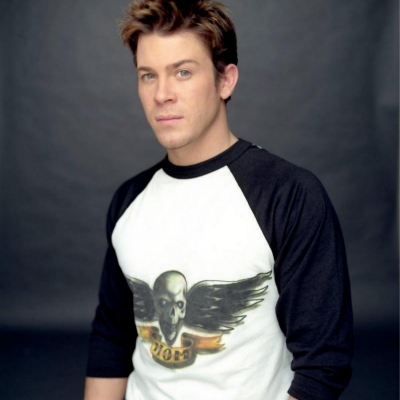 Uploaded by D37
Info
Christian Kane is an American actor and singer-songwriter. He is known for his roles in the television shows Angel, Leverage, The Librarians and Into the West, and the movies Just Married, "Taxi" and Secondhand Lions.
Comments
Top
Popular
Newest
Wonderful in all that he does, from television to the big screen. Christian Kane also has a great following in the country music scene. His voice is as alluring as he is. Given all of the talents I've already listed there is one more attribute that is impossible to overlook, Christian is one of the best looking men that I have ever enjoyed setting my eyes upon.
This charming Southerner acts, sings, plays guitar, writes his own songs, does his own stunts and still finds time to cook and be nice to his family. Christian Kane epitomizes the poster-boy for Country/Rock and buddy movies. Loved his latest T.V. project Leverage and was a die-hard Angel fan back in the day. The subject of feature Films bring us to '50 to 1' to be released later this year and filming begins on Ivanov Red, White & Blue in early Autumn, directed by Timothy Hutton. This handsome guy takes everything in his stride and takes time to visit with fans after each show he performs at. He truly is one of a kind and being a Kaniac makes me feel special each and everyday. I neglected to mention how seriously HOT and SEXY this guy is...
It's all been said. I have never been a fan-girl like this. But this man is beyond talented. Everything he does is beyond perfection. His voice can melt butter. Many of us Kaniacs have said we would gladly listen to him recite the alphabet and phone book just to hear his voice. He is very versatile in music, acting, and cooking. You can watch him cook on A Taste of Country on YouTube. It is amazing to me his is still so little known, but it does make him more accessible to fans, so I guess I should not complain. I plan to meet him in 2 weeks!
As a singer, Christian has a deep, southern voice that can melt stone! As an actor, he can portray a wide range of characters as if he were born to play each type of role! He does his own stunts and coordinates butt-kicking fight scenes! Christian is multi-talented and loved and adored by millions of "Kaniacs" not only for his drop dead gorgeous looks or for his singing, songwriting, acting, "fighting", and cooking, but also because he remains down to earth, appreciative, and humble through it all. He never ceases to show his gratefulness and appreciation to his fans!
Christian Kane is one hot package. He is such a versatile performer. He is a terrific actor, performs and choreographs his own stunts, the best there is when it comes to music as he sings, plays and writes. He is a terrific cook, loyal to his fans and friends. He has beautiful blue eyes and a smile that can knock you off your feet.
As a singer, songwriter, athlete, and an actor, Christian Kane immediately draws attention. His performances are action packed and leave you with memories to last a life time.
His personality is the same humble, good country boy that he often finds the roles to play, which fit beautifully.
Christian is my favourite singer/songwriter. He's also a terrific actor. And ladies... He can cook. CK is so good looking and sexy. And good heavens,...those beautiful blue eyes. I think you've got the picture. Christian Kane is most definitely my choice for sexiest man. :-)
Christian Kane is gorgeous why is he all the way down here? He's a fantastic actor, singer songwriter, the body wow, the eyes, the amazing smile so much sex appeal love him and everything he does
Christian Kane is the sexiest man. He is very talented as an actor, singer, songwriter, and cook. He is very humble and a kind soulful man. His is very thankful to his fans. He is totally awesome.
My answer absolutely is Christian Kane. Have you seen him? Have you heard him sing? Have you watched him act? To top it off, the man can cook.
Christian Kane is amazing! I love him in everything that he does. He can sing/act/cook/fight and win your heart.
Amazing entertainer and all around great guy. Plus, let's admit it, he oozes sex appeal. What's not to love?
Love everything Christian Kane does. He is a multi-talented actor and singer. He can play any type of character and be believable and his music is wonderful.
Christian is a very thoughtful man who appreciates his fans so much that we can do nothing but reciprocate. A body could do worse than follow a man like him.
He Acts, sings, fights, cooks, loves animals, and his Kaniacs, is a "country boy", sincere, genuine, and who melts you heart with any word he speaks. These don't come around every day guys. Can play the tough guy and go straight into humble and caring. He can't be beat. Hear one song or interview with him and you wont be able to let go if you try =)
Drama, Comedy, Stunts, Musician... The list goes on and on. One of my ALL TIME favorites. And it is hard to get on that list and stay there.
Christian Kane is a rarity in the business. Combining acting skills and singer/song writing skills with a down to earth approach to his fans. He loves life and puts 100% into everything he does. Genuinely all round amazing man. Oh and the fact he is super super super sexy and very easy on the eyes, well that's just an added bonus to his legion of adoring fans. With various roles from Angel to Leverage and a hit album "House Rules" watch out, this man is destined for greatness in both Acting and singing
He defies description, truly. He is an amazing talent. Handsome, but a man's man, rugged, beautiful, charming, powerful, kind, humble, versatile, a voice that is so soothing. He has a wide fanbase that spans the globe. There is a whole community that has come together because of him, Kaniac sisters, the WolfPack. He just has that draw. You can not help but love him!
Along with being an amazing singer, actor, song writer, chef, stuntman and very sexy, he is an exceptionally nice person!
I met him once, you would think he is handsome in the screen, try in person. Hot body, extremely handsome/beautiful face, you can get lost in his eyes, and his voice melts you. He gets close to you, he is a hugger! He acknoledges the importance of his fans in his success, and he cares for them. But of all the things that impresed me, the most important was, that he is a genuine gentleman, never met a man that treats a woman like he does, if that in not the hottest thing about a man, then there is something wrong with the concept.
He is gorgeous, genuine and gracious with his fans. I love his acting and his music is amazing. He is also gorgeous - did I mention that.
Christian Kane has to be one of the most versatile performers I have ever seen. Along with being a great singer/musician he is also is a talented actor who does his own stunts. I have meet other fans who have said meeting him is an experience they wouldn't trade for anything as he is very humble and the genuine article. Christian Kane also gives his fans credit and has great respect for them.
Amazing man! Intelligent, altruistic, and extremely talented, Christian Kane is a renaissance man. He can do it all, singling, songwriting, acting, and cooking. Not to mention he plays the guitar and does all his own stunts! He loves and appreciates his fans with a passion I've never witnessed by any other performer. He supports several charities, breast cancer research most notably. If you don't know anything about this amazingly talented man, I suggest you listen to "The House Rules", his 2010 cd, and tune in and watch "Leverage", the awesome series he starred in from 2008 to 2012. You will fall in love with this beautiful man!
The soft, yet deep, gravel in his voice makes his music a joy to listen to. Then you look at his good country boy looks, with a bit of rock n roll thrown it, and you've got it all. Great actor with a range of styles and emotion, though often cast as the romatic lead or the tough guy who ends up bloody. If we could bring back his television program, Leverage, we would. Rock on CK.
A great actor and even better singer. Has all the hottness anyone male or female would love.