Top Ten Sexiest Music Videos
The Top Ten
1
Madonna - Justify My Love
With all the controversy surrounding this video, I don't think most people really understood Madonna's message here. She was trying to represent exploring inner-desires and pushing non-mainstream things into the public eye, trying to gain acceptance for things like homosexuality and other practices that people try to ignore and view as "wrong. " She continued this message into her "Erotica" era back when it was still a taboo subject for most. She was a hero and continues to be today.
Madonna has a great potential inside her. She is really a pop queen. She is awesome and has a great sex appeal, also she is so fit n fine in this age which is almost mind boggling. I am a great fan of her. What's better than being seduced by Madonna in a hotel room? Please share your thoughts too...
The Queen Of Pop! That's how its done!
He is super sexy lady
2
Shakira - She Wolf
Shaki is sexy as hell here - Alexandr
Raise your hand if you thought she were naked during the video. 10 of 10's!
Shakira owns the hottest music videos: La Tortura, Rabiosa, Addicted to You, She Wolf, Can't Remember to forget you, Whenever Wherever...but definitely, She Wolf is the number one...a 10 of 10's.
I agree, it is hoot!
3
Beautiful Liar - Beyoncé & Shakira

Tera land choomna hai
4
Dirrty - Christina Aguilera

Incredible sexy music video with Xtina, this's sexiness appeal in the music video history
I love this and the rest of her videos. I don't really care about lyrics! Christina is hot and has a sexy voice, that's all that matters!
WHAT A HOT WOMAN, oohhh baby! This video should be number 1 in everyone's Top 10 Sexiest Music Video Of All Time List. Dirrty, by far the best video of the past century. Bow to the Queen of Pop Christina Aguilera!
Simply the best song to dance to by yourself. I remember running down the stairs in my bra and panties just to watch Dirrty Xtina, at full blast in my living room.
5
Britney Spears - Toxic
Britney Spears is my favorite singer.

She's beautiful, nice and totally funny.

If I could meet her, that would be so rad!
Cum with your parents to it. Trust me. They would be okay with it at least if they don't mind the song.
This is a sexiest music videos of all time! Sexy, vulgar, hot!
This and that August Ames Flight Attendant video yes
6
Hips Don't Lie - Shakira feat. Wyclef Jean

7
Kylie Minogue - Can't Get You Out Of My Head
Kylie is not my favourite singer of all time but she is one. The video is cool and the director should get top marks. Anyway "the song is all so good but the video is fab. go kylie!
She rocks modern/futuristic Y2K style garb
8
Shakira - Can't Remember to Forget You

I'm sure shakira and rhianna sleeping together is every mans fantasy.
Ok,Ok, I confess... I jacked off with it o.O
9
Robin Thicke feat. Pharrell & T.I. - Blurred Lines
This song is overplayed, overrated, annoying, and did I mention just plain weird? - RiverClanRocks
Haven't you seen topless women in the video?
If you are under 18, great news, find the uncesnored version on VEVO!
10 Shakira - Objection
The Contenders
11 Shania Twain - You're Still The One
12
Fancy - Iggy Azalea

She looks so cute and sexy in those shorts - UnderratedEpisodeAdvocate
13
Jennifer Lopez - Play
Same goes for Can't Get You Out Of My Head
14
Call On Me - Eric Prydz

Tall athletic babes twerking big asses. What more could you ask for? - UnderratedEpisodeAdvocate
15
Whatever U Like - Nicole Scherzinger

A Janet Jackson style knockoff video like no tomorrow
16
Madonna - Express Yourself
Nothing can compare to a young Madonna lying in bed with a huge iron collar shackled on her neck
Very powerful video, even to this day! Beautiful art direction, and I love the Metropolis reference for the storyline. Ahead of its time, for sure.
Sex appeal is great in this video!
17
These Boots Are Made for Walkin - Jessica Simpson

She's perfect in those Daisy Dukes - UnderratedEpisodeAdvocate
18
Bang - Nicole Scherzinger

Nicole is the sexiest Asian singer of all time - UnderratedEpisodeAdvocate
19
Lindsay Lohan - Rumors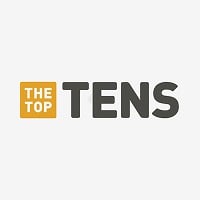 Lindsay Dee Lohan is an American actress. She is also a model, singer, songwriter, director, and producer.
Awesome video. Wish I could have like 5 thumbs up.
20
Maroon 5 - This Love

21
Nicki Minaj- Anaconda
Who put this garbage on here? I don't like sexy music videos but come on! This song sucks! - RiverClanRocks
My anaconda don't want nun unless you get buns hon - Luckys
OMgosh, look at her butt - UnderratedEpisodeAdvocate
Get a boner every time!
22
Scream - Timbaland

Me too of course
23 Sandra - One More Night
24
Britney Spears - I'm A Slave 4 U
Might as well another music video for me of course, yes
Britney's sexiest video - UnderratedEpisodeAdvocate
I love hisd videos
25
Willa Ford - I Wanna Be Bad
She looks so seductive in video... really sexy... willa is too hot - hani_420
26
Hands to Myself - Selena Gomez

27
Smoke Break - Carrie Underwood

She rocks sexy Daisy Dukes - UnderratedEpisodeAdvocate
28
Goodies - Ciara

29
Britney Spears - Womanizer
Super hot guy in this video. That's all
30
Crazy in Love - Beyonce
Those shorts really bring out her sexy legs - UnderratedEpisodeAdvocate
31
Dip It Low - Christina Milian

32
Jennifer Lopez - Dance Again

33 Blurred Lines - Robin Thicke
34
Ride - Lana del Rey

She really bares those shoulders - UnderratedEpisodeAdvocate
35 Your Love - Nicole Scherzinger
36
Thinkin Bout You - Ciara

That bathtub bit is pure heaven - UnderratedEpisodeAdvocate
37 Tata Young - El Nin Yo
38
My Love is Like... Wo - Mya

39
Jennifer Lopez - Booty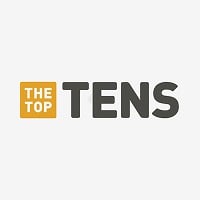 Jennifer Lynn Lopez, also known as J. Lo, is an American singer, actress, dancer, fashion designer, author and producer.
The 2 best asses in the world come together: Iggy Azalea and Jennifer Lopez - UnderratedEpisodeAdvocate
40
Hips Don't Lie - Shakira

41
Robbie Williams - Kids
Two hot people doing the sexiest dance together
Kylie Minogue and Robbie Williams = awesome
Robbie Williams and Kylie Minogue got it on toogether
The best is LIVE
42
Needed Me - Rihanna

Her legs are so sexy in that sheer satin - UnderratedEpisodeAdvocate
43 Fiona Apple - Criminal
44
Lady Gaga - Alejandro

Amazing song and the video is full of symbolism.
45
Right There - Nicole Scherzinger

46
Wicked Game - Chris Isaak

47 Sandra - I Need Love
48 Robbie Williams - Feel
49
Kylie Minogue - Where Is The Feeling?

What an Art... Now I like to be Sexy and swim :D
Gorgeous Woman and so Hypnotic!
I want her face!
Very addicting song and video!
50
Nelly - Tip Drill
All those big ghetto booties twerking is irresistible - UnderratedEpisodeAdvocate
PSearch List