Shows that Nickelodeon Worships
Cartoonfan202
There are some rare gems on Modern Nickelodeon that are actually good, but people say they are bad because they're from modern Nickelodeon, which has a reputation so bad that people would actually rather watch the freaking Disney Channel or even Cartoon Network over it.
However, those gems don't get a chance to shine and they're always overshadowed by shows that Nickelodeon overrates and worships. They don't get many viewers, so they get put at a dead time slot, with zero promotion, which leads to said underrated gem getting shafted to Nicktoons where it will burn or die, or pulled off the air immediately and fades into obscurity forever. No adding good underrated gems on this list. No adding Miraculous, Loud House, Harvey Beaks, Bunsen is a Beast, 100TTDBHS, Legendary Dudas, Ride, Cam Newton, Paradise Run, Halo Effect, or Power Rangers Ninja Steel. Also, you're allowed to add extremely overrated shows that Nick Jr. worships, but no adding past or future Nickelodeon and Nick Jr. shows. No adding non-Nickelodeon shows either.
The Top Ten
1
Spongebob Squarepants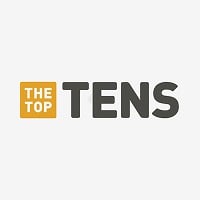 SpongeBob SquarePants is an American animated television series created by marine biologist and animator Stephen Hillenburg for Nickelodeon. SpongeBob is currently the most popular show on Nickelodeon, as well as the longest running show, running for 18 years, and is beginning its 11th season. The show ...read more.
Of course. It gets all the airtime and promotions. However, I think its still a good show, but it led to underrated cartoons getting cancelled such as harvey beaks - Cartoonfan202
Nick starting to show SpongeBob slightly less often and Loud House a little more often. Now only 3 or 5 episodes air per day. - Kid_ethinederland
2
The Thundermans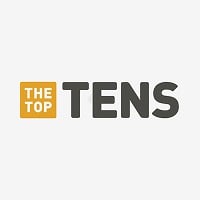 The Thundermans is an American tween sitcom created by Jed Springarn. The show first aired in 2013. This show is about a family of superheroes who have adjusted to living a normal suburban life. On July 27, 2017, Nickelodeon released a statement to J-14, stating that the series has wrapped production ...read more.
Nickelodeon constantly promotes out of all their teenybopper sitcoms. It always gets movies and stuff. It always wins the awards because either the Nick executives vote or a bunch of brainwashed children voted for this show. - Cartoonfan202
3
Henry Danger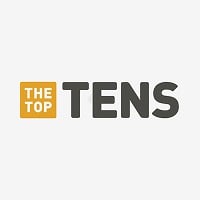 Henry Danger is an American superhero sitcom television series airing on Nickelodeon. The series was created by Dan Schneider and Dana Olsen. The series revolves around a 13-year-old boy who becomes the sidekick of a local superhero. On March 2, 2017, Nickelodeon announced that a new animated series, ...read more.
I have a crush on the man-super hero teehee.
As per Thundermans. Also, it only appeals to 9 year old girls who think "JACE NORMAN IS SO HOT XOXO! " - Cartoonfan202
4
Fairly Odd Parents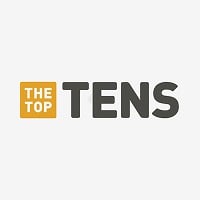 The Fairly OddParents is an American animated television series created by Butch Hartman for Nickelodeon.
As per Spongebob, Nick can't seem to let it go. Then again, they never air it on their main channel anymore. - Cartoonfan202
Maybe back in its prime time, but nowadays, it looks like Nickelodeon is just about ready to give up on Butch Hartman's most successful animated series. Quite sad, huh? - ModernSpongeBobSucks
Is it me you're looking for? - TimmyTurner
5
Game Shakers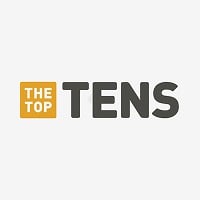 Game Shakers is an American television sitcom created by Dan Schneider that premiered on Nickelodeon on September 12, 2015. The series revolves around two seventh graders named Babe and Kenzie who start the multi-million-dollar title gaming company and who take on rap superstar Double G as their business ...read more.
As per HD and Thundermans. I'd rather watch this than Henry Danger, but it is still gross, nasty, and obnoxious, plus its obvious Nickelodeon overrates this, because this show is only made to sell apps. - Cartoonfan202
6
Paw Patrol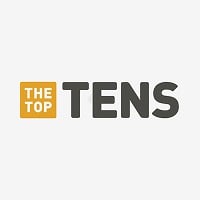 PAW Patrol is an Canadian animated television series created by Keith Chapman. It is produced by Spin Master Entertainment with animation provided by Guru Studio. In Canada, the series is primarily broadcast on TVOKids, which first ran previews of the show in August 2013. The series first aired on Nickelodeon ...read more.
The most overrated Nick Jr show of all time! I don't get why everybody loves this show so much, this show sucks A LOT. Get butthurt, and dislike my comment if you want, but I'm sick and tired of this show. It was fine when it premiered back in 2012. 5 years later, it's EVERYWHERE! People say that media that are bad due to being overrated have the Frozen Syndrome, but I think it should be called the Paw Patrol syndrome because Paw Patrol came in 2012, and Frozen came literally a year later. The only people that love this show are soccer moms who throw Paw Patrol parties and buy every single toy on the planet, dumb 5 year olds, and furries. The show is highly formulaic and the same thing happens every episode. A lame citizen gets themselves in trouble. Since they are so dumb, they depend on some kid and his dogs to save them and then they FaceTime Ryder because apparently everyone in the town has his personal cell. Also, why does Ryder even live on his own? He has tons of vehicles and ...more - Cartoonfan202
Nice form nick and the art is a good style many shows like this should have this cgi style like sonic boom or inspector gadget
This gets worshiped too much
Worst. Cartoon. Of. All. Time.
7
Teenage Mutant Ninja Turtles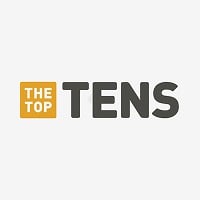 This show is good, but it gets way too much merchandise - Cartoonfan202
8
Shimmer and Shine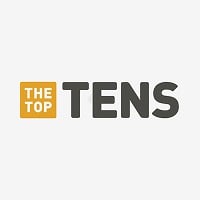 Shimmer and Shine is an American-Canadian animated children's television series created by Farnaz Esnaashari-Charmatz. It airs on Nickelodeon in the United States and on Treehouse in Canada. The series premiered on August 24, 2015. The show was based on an unreleased pilot from September 2013. ...read more.
Okay, unlike Paw Patrol, this show is actually okay. This show premiered on my first day of 5th grade, back in August 2015. I watched it that night with my sister, and it was okay. It taught some good morals for kids, and had nice looking animation. However, I do feel that is very cliche and formulaic. I mean the same thing does happen every episode. Leah has a problem (or her best friend Zac has a problem and it becomes Leah's, too), she summons her genies to help out with their three wishes, but for one reason or another, the three wishes don't get granted as Leah intended, with the second or third one usually ending up wasted by the genies taking an exasperated Leah's wish-shaped comments seriously, before the trio find a way to make use of the three wishes anyway to solve or at least absolve the problem at hand. On top of the above, you can count on these things being a constant: Zac showing up while the genies and their often times extravagant wishes are present, leading to the ...more - Cartoonfan202
At the opening of the new Burbank facility, the president of Nick said that this the new hit for 2017 was shimmer and shine. That title goes to Loud House. - Kid_ethinederland
9
Blaze and the Monster Machines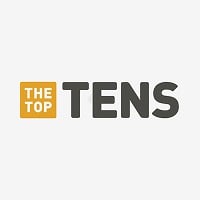 As per Shimmer and Shine and Paw Patrol, this show is only made to sell toys. People only like this show because it teaches science. That's it. They completely ignore the bland characters and horrible morals for kids, AND the fact that the show is once again, made to sell toys, and they randomly put science in there just to make it educational. It's just science science science and that's it. Look, I love science and all, but this show goes way too far. They try to teach kids stuff that they would probably learn in high school. Heck, Ready Jet Go's science may be hard, but that's because the show is for OLDER KIDS. This show is for 2 year olds! Why are you trying to teach kids centripetal force? Can't they just learn that in school. Other than that, the only pro for the show is that the science is very good for kids. This show gets all the promotion and admiration from Nick Jr when it doesn't deserve it. - Cartoonfan202
10
Dora the Explorer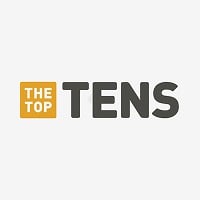 Dora the Explorer (2000 - 2015) is an American educational animated TV series created by Chris Gifford, Valerie Walsh, and Eric Weiner in which Dora goes on adventures with her friend, a monkey named Boots.
Is it bad that I don't hate it?
As per Blaze, Paw Patrol, and Shimmer & Shine. This show gets worshipped by Nick Jr. a lot! Blues Clues deserve that love, not Dora! Plus, there are too many toys of it - Cartoonfan202
The Contenders
11
Team Umizoomi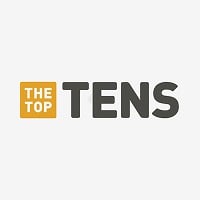 Team Umizoomi is an American computer-animated musical children's television series with an emphasis on preschool mathematical concepts, such as counting, sequences, shapes, patterns, measurements, and comparisons.
I used to think Paw Patrol was the stupidest Nick show ever, until this came along - TwilightKitsune
What's with the description? Porn star? Seriously?
I used to like this show when I was little, but not anymore. Anyway, Nick Jr treats it like its still relevant when it really isn't. It doesn't deserve to have reruns. - Cartoonfan202
12
Rusty Rivets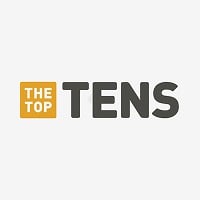 This show is good, but it seems like Nick Jr was trying too hard with this. They think it's their next big hit. - Cartoonfan202
13
Bubble Guppies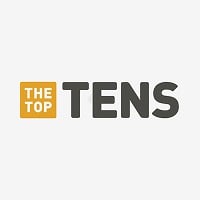 Same thing as Team Umizoomi. its cancelled, but Nick Jr thinks its still relevant anyway. By the way, how come Nick Jr always puts reruns of their "popular" shows, but when Nickelodeon ends a show, they either shaft it to NickToons, TeenNick, or let it fade into obscurity? - Cartoonfan202
14
Nella the Princess Knight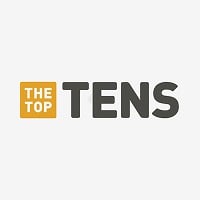 Heck, the show is brand new, and its already overrated! Nick Jr is pushing it too far, and everyone loves it because the main character is a girl and biracial. I used to hate this show, but I don't anymore, I like it now because of its good morals, songs, and animation, even though I still think Nella is a Mary-Sue. I think that in the next month or two, this will have as much merch as Paw Patrol, Peppa Pig, Dora, Blaze, and Shimmer and Shine! - Cartoonfan202
15
Sanjay and Craig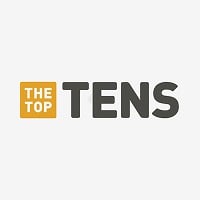 Sanjay and Craig is an American animated television series produced by Nickelodeon. The show is about a 12-year-old boy named Sanjay Patel who owns a talking pet snake named Craig. It ran from May 25th, 2013 to July 29th, 2016.
Stupid
BAdd New Item
Related Lists

Best Songs From Anthrax's Worship Music

Best Songs from Hillsong Worship's Let There Be Light

Best Fresh Life Worship Songs

Best Songs from Children of Bodom's I Worship Chaos
List Stats
15 listings
1 year, 266 days old

Top Remixes
1. Spongebob Squarepants
2. The Thundermans
3. Henry Danger
Cartoonfan202
Error Reporting
See a factual error in these listings? Report it
here
.