One Direction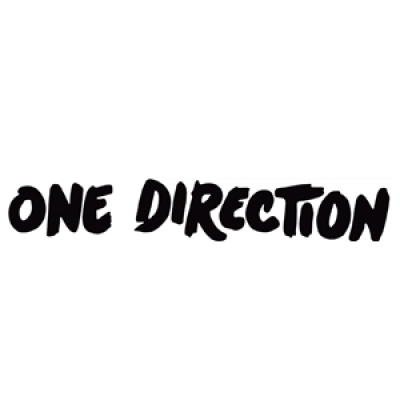 Uploaded by NicholasYellow
Info
One Direction (commonly abbreviated as 1D) were a British-Irish pop boy band based in London, composed of Niall Horan, Liam Payne, Harry Styles, Louis Tomlinson, and previously, Zayn Malik until his departure from the band on 25 March 2015. The group signed with Simon Cowell's record label Syco Records ...
read more
.
Comments
Top
Popular
Newest
1 year, 1 album, 17 songs, 2 music videos, 1 documentary, 2 books, 3 world records, 1 tour, 40 shows, MORE THAN MILLION FANS, One Band, One Dream, One Direction Don't tell me they aren't talent They deserve it, vote for them!
This would be a perfect opportunity for them to present themselves properly to the nation They are amazing and their voices are incredible, people would be stunned Good Luck boys
Cool band in a cool event They are amazing and really should have this opportunity. And to make it happen, Vote them!
One Direction is so awesome, They have so much charisma, they have work a lot, they are so young and talented, I think it can help them a lot, Their voices are like coming from heaven, They are from England(Niall from Ireland) It is gonna be a Great honor to them, it's their home! This is a great chance to them, when they sing in live it's so much better than other singers, cause they were in X factor, they deserve this, cause they were thirds in Xfactor, it's too hard to arrive until the end, they deserve this. I'll be proud of my boys if they sing in Olympics. Also it's gonna be a chance for them, a lot of people will see them, will listen to them, they will be more famous, they'll have more fans, people will be interested in them. They are talented, their performance is gonna be funnier and bolder than others. I have anymore words to support this awesome 5 boys. If somebody could vote them... They have only 3% reached! Please, vote them, they are the best artists you'll find for ...more
They are incredible and absolutely deserving! Its really hurtful when people say only 12 year old like them because I'm 17 and I love them and I have friends who are 20 that love them just as much. They're amazing guys and absolutely deserve all the love and support beyond their imagination!
They've come such a long way, and they really are amazing. They deserve this so much, and this opportunity would be amazing for them. 4/5 of them ARE British. They would be so honoured to open up our Olympics and support our country. 1 of them even had a possibility to enter the Olympics before he joined a band, and it would mean so much to him. They are young, and people love them. They have amazing talent and would bring a whole new generation into the Olympics. Their performance would be huge, and a lot of people all over the world would remember it for a long time. As well as their huge fan-base being an addition to people who already watch the ceremony. They deserve a chance to show what they can do. As well as begin the Olympics with some amazing performance.
They are amazing people and would be privileged to sing at such an event they deserve it and would certainly not let anyone down, they also have so many fans that would be so excited if they got this opportunity!
Please vote for these five guys! They are Amazing & they totally need the exposure to the people & they are so talented. Give them the chance to show what they've got under their their sleeves. VOTE...
I think 1D have to be in the Olympics 'cause it would be an incredible opportunity to 'em and another way to show the world all the talent they have. It would be an enormous pleasure to them and to all their fans that are so excited about this huge opportunity could happen I think their live shows are totally incredible and they are in a high level like the Olympics and Il would be so great. Plus almost of the boys in the band are British and that's better than singers from others places 'cause they represent their country ) We love 1D and we want them on the Olympics. Thank you very much for asking our opinion and for the attention.

P.S REAMS ARE JUST IN 1D.
Because of their amazing charisma the atmosphere will definitely be heightened - plus they really have amazing talent! They really deserve the chance to go out there and do something huge!
They are the best group that has ever existed, their album is amazing, their tour sold out in 12 minutes. They are brilliant performers and they wouldn't disappoint. They really deserve it, please vote for them!
They need this opportunity, they have just started in the music world, and it could give them more fame.
They already have released their first album sale and now they are on tour in London.
They are PERFECT and they deserve this.
Greetings from Spain.
They're the best not only teens love them since finishing third on the x factor they have come so far and there single what makes you beautiful went straight to number 1 they totally deserve it
They perfect. They're my inspiration of my dream. They're too awesome. They should deserve this!
I'm sure they will be grateful and up for the challenge if they are to be asked to perform at the olympics! They take every opportunity and turn it into something fantastic and there's no reason why they shouldn't perform at the olympics, they're talented, gorgeous, new, fresh and loved by people from all over the world.. Just what the opening ceremony needs!
I'm from Spain and I'm going to the Olympic games, because of I know that Tom Flecher has been working in a song a lot, so see also One Direction will be amazing, because, unfortunately, I won't be able to go to any concert of them.
They are AMAZING! It would make the Olympics 100% Better! Please Please let them, I bet you will get a BUNCH more viewers just because of them, they are loved all over the world!
They are the best boy band ever! They truly deserve to play in the Olympics! They are so talented and the impure me so much!
People say they cannot sing this is there time to shine and show people what they are made of. 1D deserve this. People judge them because there new to the music industry. Everyone should be treated equally.
These boys truly deserve it! They will show that age is just a number & even though they are new to the music world they can show people what they are made of by singing & just by purely showing their talents!
It would be good for them because they are new they are so amazing! I hate when people say they can't sing well they can they are doing so well for themselves Please vote for them they honestly deserve it!
Just think about it! Cause they are new and fresh and who better because they are in the beginning like the games and the people can meet them from all the world! Good music for good games!
One Direction deserve the chance to be able to perform for the London 2012 Olympics. Why you ask? Because these boys are not only down to earth and very talented. But they are also highly requested, loved by many and a living example of dreaming and achieving. Since these boys had entered the X Factor competition it shows how working hard will get you to where you want to be. As long as you never give up and keep on believing in yourself. They're humerus personality also gives the projection that sometimes you have to see the brighter side of situations. No matter how horrible the reason, it gives us the idea that everything happens for a reason. So we should try to smile. Not only do they have the looks but they also have talent. Individually they're voices are unique and when put together even more fantastic. They have the power to make any girl scream but not only that they're intentions are also pure. Which will give off a nice vibe to the event. This continuing to give a great ...more
Although being a new band of 3 years, they all started out on X Factor UK. Harry, Niall, Louis, Liam and Zayn all tried out to be solo artists. All 5 of them did not make it through boot camp, the judges did not want to lose the five boys with so much talent and potential, so they set the 5 boys up as a group. That was when One Direction was formed! At the time they were formed, the 5 boys didn't know each other, they have come so far since then.
Unlike many of the other groups, who knew each other before starting up as a group, Harry, Niall, Louis, Liam and Zayn, were nothing more than mere strangers. In my opinion One Direction has come the farthest was since becoming a band than any other group.
This year One Direction won 3 teen choice awards.
One Direction would be a perfect candidate to represent London.
So vote for One Direction! They are hard working, have great voices, and loads of talent.
One Direction definitely deserve to perform, sure they haven't been in the business for a long time but they are very determined, and overall sweet. They have great voices live, and it's insane how dedicated they are to what they do. They truly make my day when I hear their music, and because almost all of them are from England, it makes sense that they should preform. They haven't been involved in scandals and they seem like really good people, and they could pump up the Olympics! They have really inspired me, and I'm sure they could inspire the athletes competing in the Olympics! Overall, I think they deserve it the most. ~P.