Top 10 Greatest Songs of the Second Half of the 2010s (2015-2019)
Martin_Canine Pretty self explanatory, every decade has a ton of great music released. And, like it or not, the 2010s are in many ways really awesome. Pessimists may focus on the downsides, but believe me, every decade is panned until the next one is dawning, then the infamous rose colored glasses are put on. I always try to understand the premises of every current movement, and see that every era works differently. The 2010s are much more experimental than the 2000s when it comes to mainstream music, and independent artists have equal chances to big labels, due to the increasing importance of the internet. This is why the sound is much unlike everything heard before - or, as a counter movement, very nostalgic.

As I write this, we have December 2017. There are still two more years to come to qualify for this list. Nevertheless, there have already been more than enough songs that I regard as great in the second half of this year to justify creating it.
The Top Ten
1
The Throne - Blind Guardian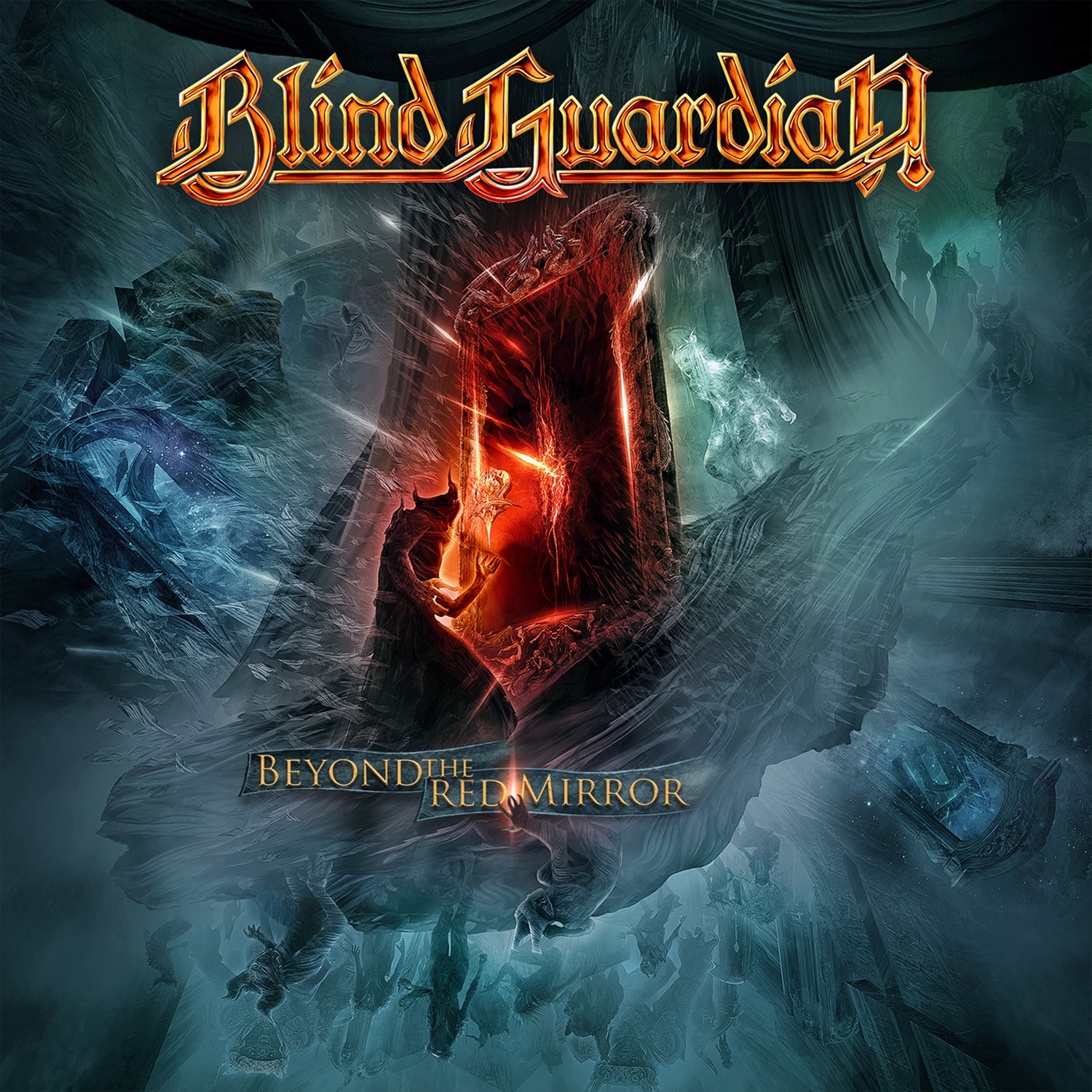 2
Spit Out the Bone - Metallica
3
Sanageyama - Dat Adam
I think the moment when "Sanageyama", the fifth track on the "HYDRA 3D" album, kicked in on people's CD players, was when everyone realized that DatAdam are a full blown music group you need to take seriously. The trio, consisting of vocalists Taddl and Ardy, and producer/multi-instrumentalist Marley (while the music is fairly electronic, he definitely also plays the piano, percussion and the guitar), was noted for its past on YouTube, with Taddl and Ardy having been famous in the German internet scene for comedy and let's play videos, but they grew out of it, and realized music is their passion, and deleted their accounts despite many millions of views. Their first EP, which contained light hearted, relaxed hip hop material, was positively received, but no one thought of them as great artists. Gosh, were they wrong.

"Sanageyama", is the harshest and most devastating song on a debut album that kicks in like a revolution, fighting for new and less superficial ...more - Martin_Canine
4
Urn, Pt. I: And Within the Void We Are Breathless - Ne Obliviscaris

5
Weltseele - Obscura

6
1944 - Jamala

When Jamala entered the stage of the 2016 Eurovision Song Contest for Ukraine, it was a moment of severeness and tragedy we are not used to see in such a usually light hearted event. For those who don't know because they don't live in Europe, the ESC is an extremely big annual multinational contest where each country participating enters with one song, and people all around the world vote for it. Some countries may take it more serious than others (e.g. in Austria it is a massive show everybody watches no matter age or gender, in Germany it is seen more light hearted), but it is highly popular everywhere. You usually get to hear catchy pop songs written by experienced songwriters and performed by current national stars. "1944", written and composed by Jamala herself, deals with the 1944 genocide on Grim Tartarians, packed in poetic imagery about guilt and humanity. Political songs are not allowed in the ESC, and admittedly, it pushes the boundaries of the definition, but it ...more - Martin_Canine
7
The World is Yours - Arch Enemy

8
unendlichkeit - Cro

On "unendlichkeit" ("infinity"), German rapper, singer and producer Cro deals with the difference of being famous and leaving a legacy in the music landscape. Having topped the charts with his all three of his studio albums, one unplugged album and two singles (with several others having been received numerous gold and platinum certifications), he is definitely one of the most famous contemporary artists in Germany, and very rich on top. He can lead a life others can only dream about. But what he wants is being remembered for his art. He "doesn't go to bed for days", "working on his legacy until it's perfect". On his 2017 album "tru.", Cro started to resume about his life and what truly matters to him, and "unendlichkeit" is a deeply honest, gripping self reflective track about his fear of being forgotten after his death. He admitted to have been enjoying himself in material and sexual ways since his fame, but now he realized that this is not important. ...more - Martin_Canine
9
The Holy Grail - Blind Guardian

10
American Oxygen - Rihanna

Rihanna is from Barbados, and this makes her most credible in delivering this song about the spirit surrounding the United States of America.I'm not one to ever call one country better than the other (I do love comparisons of cultural differences and sometimes do criticize or praise individual aspects), but there definitely is a special aura surrounding the country. We see all its famous places in the movies, the biggest of stars came from there, and the cinematic pathos that lies in the air. The concept of rising from having nothing to everything, and to treasure one individual's liberty. Execution is far from perfect, and the truth is harsher and more bitter, but nevertheless, there is this magical feeling about this place. Other countries have it as well. For example, Italy has an aura of enjoyment, passion and satisfaction - whether it is food, sex or family life, everything feels alive. But we're not talking about that, we are talking about the American Oxygen. And what the ...more - Martin_Canine
The Contenders
11
Our Decades in the Sun - Nightwish

Nightwish's "Our Decades in the Sun" is a perfectly paced and thought out moment of heartbreaking grace, in poetry as well as in composition. While this can be said about… well, all of Nightwish's songs, this ballad is just so outstandingly beautiful and delicate, so bitter and tragic, yet so full of hope and passion. It is s song about parents, and moreso, not having them around anymore, yet still being bound to them emotionally, no matter what. The piano bits in this song play one of the saddest melodies I have ever heard in my life. But… Floor Jansen's voice in the chorus, in addition to such a heartwarming musical composition by Tuomas Holopainen brings in such deeply positive emotions that your tears will immediately be wiped away. - Martin_Canine
12
Intra Venus - Ne Obliviscaris

13
Baum - Cro

On "Baum", Cro is on the way home, riding with the car, phoning a friend - and then, in a moment of distraction, crashing against a tree. The music beat stops in favor of a heartbeat, and we hear Cro's thoughts as he realizes in the flash of a second he will die. "There's a tree. Think. I want out… too late. It's over. It's over!?" While still coping with realizing what is about to happen, the beat slowly comes in again, and the heavily panted phrases become stories that Cro starts seeing in front of his eyes. They are episodes of his life. Non-chronology, and some seemingly of more importance than others. "What was so normal back then suddenly has meaning." Hanging out with three friends and a cheap bottle of vodka. Winning awards. His birth. A holiday on a beautiful island. An ex-girlfriend whose heart he broke. Learning how to ride a bike. His first tooth. A new car. And others. I have seen numerous directors trying to capture the moments before death on ...more - Martin_Canine
14
Aw Yeah? (Intervention) - Tech N9ne

Tech N9ne's "Aw Yeah? " is an intervention aimed at god, in which he asks him and also rages about all the horrible events going on in the world, and how he can let it all happen and why it is necessary. The big world problems, the hateful worldviews, and the occuring violence. And while the song is absolutely brilliantly built up so that the tension gets stronger and stronger until the track's very end, nothing could prepare you for the very last question Tech N9ne has for god. Because it is not a question of sociocritical, political or idealistic background. It is far more honest and saddening: why did his mother have to die? The emotion we hear in this final line can never be heard on any other song by any other artist. - Martin_Canine
15
Akroasis - Obscura

16
Body Memory - Björk

At the time Björk released the masterful "Biophilia" in 2011, it was absolutely insane calling her music artpop. The pop elements were long gone, but what we got were pure and truly innovative pieces of art, freed from the slightest bit of convention. The 2015 "Utopia" album is an experience, not a casual listening. It is not set up to be avantgarde. It just happened so as Björk started unwrapping to her core, revealing the deepest of the deepest of her soul and mind. It is a musical soundscape, an aural manifestation of the beauty within. It's a living, breathing being. Of course, such an album stands as a whole, but if I'd have to choose a song, I'd go for the epic "Body Memory". - Martin_Canine
17
The Ninth Wave - Blind Guardian

18
Monster - Darkviktory & Paperblossom

Darkviktory simply is too good for what he does. He is a German YouTuber and animation filmmaker who got famous for creating "#TubeClash", an interactive web series where animated counterparts of famous German YouTubers have to fight "Hunger Games" style. It was quite funny, especially if you know the original webstars. Doesn't sound special though, right? By the time the third installment "#FinalClash" started, we have a war going on, characters whose traumatic background stories formed them into hateful beings, a fully developed fantasy/scifi universe with its own mythology and psychologically complex relationships between the about 20 protagonists and antiheroes. Occasionally, there's a joke or two, but for the most part, it's a really good anime. "Monster" is the theme song of "#FinalClash", and it perfectly captures the feeling. Its wordings, which interpolate English terms and phrases into the otherwise German lyrics, are based on those of J-Rock songs, ...more - Martin_Canine
19
Dooo It! - Miley Cyrus

Miley Cyrus becomes transcendental. There is no other way to describe it. And whoever doesn't see the avantgardish nature of her "Miley Cyrus and Her Dead Petz" project, which was released for free and fully independently (she stated she made enough money, now she can do whatever she likes), is just trying way too hard to avoid the truth. Cyrus fully understood art pop, with a well balanced amount of meaningful experimentalism (she spreads ideals and thoughts throughout the album, and she's not unlike rebels of the 60s, but with modern characteristics) and pop catchiness. On "Dooo It! ", we hear rough and crudely executed distortion, drowzy spacey synth lines and lines about being part of the universe, but it's done to a tune that will ring in your ears for hours to come. The video... is pure fluxus. Don't measure it on the same scale you used for her previous videos. This Miley here... is not a pop star. She is a performance artist. - Martin_Canine
20
Krieger - Eisbrecher

21
Blackstar - David Bowie

22
Thank U, Next - Ariana Grande

23
Better Off Dead - Sleeping with Sirens

Despite it definitely not being a crucial part of the subculture, "Better Off Dead" is not the first emo song dealing with suicide, but it is one of the most gripping, because it just feels so revealing in the unnecessarity of it, and how a little love could prevent it. The music is not sad or dramatic like in many other similarly themed songs, in fact it's almost upbeat, and this adds to the bittersweet touch. The girl sung about does not face bullying or come from a dysfunctional family - she just never found true appreciation and was never exposed to overwhelmingly positive feelings. People don't care about her, and don't seem to realize she is there. "She doesn't know she's beautiful, 'cause no one ever told her so." In turn, she assumes that she is not enough for the world to be interested in her. She is a wallflower, but only because nobody ever gave her the feeling she could be more. And if she really would commit suicide, everyone would probably be baffled ...more - Martin_Canine
24
Blutdiamanten - Kollegah

With such a triumphant, pompous beat backing him up, "der Boss" can give us a glorious sample of his masterful art. The production is as big as his ego, but so is his lyricism, and at such a level of rhetoric figures and such a massive vocabulary (studies say he has a wider vocabulary than Germany's most famous poet and writer Johann Wolfgang von Goethe) the sheer amount of royal fanfare is more than justified. - Martin_Canine
25
Where are Ü Now - Jack Ü

Skrillex, Diplo and Justin Bieber's electro-trap ballad is one of the oddest and most unlikely enchantments of this decade, and it was probably a wake up call to many who underestimated what all of them are capable of. Justin Bieber's writing is a sensitive poem about having to face ungratefulness, his performance emotive and heartbroken. It was clear that Skrillex and Diplo could deliver astounding club tracks, but how they blended the nuances of their styles into the former piano song without destryoing, but instead enrichening its mood, was something no one could foresee. Instead of a drop, we hear a foreign sounding flute-like melody, and not at one point do they try to steal the spotlight from Bieber during his singing. That it harmonizes so well and on top creates a new sound that fits on both the RnB singer's and the dubstep duo's albums was one of the most positive surprises of the second half of the 2010s. - Martin_Canine
26
A.C.A.B. - Spongebozz

Digital Drama's beat is orchestral and epically built up and SpongeBozz seems to have an endless amount of flow varieties and rhyme schemes in stock. "A.C.A.B." was his first output since he won the JuliensBlogBattle online battle rap tournament, and the first single of his chart topping debut album "Planktonweed Tape". And man, is this awesome. Yes, the topics evolve around the same old thug rap topics, but there is barely anybody who can keep up with this amount of quality. Kollegah is the only name that comes to my mind. He rhymes, spits, flows, doubletimes like mad, and all of this with a psychotically cartoonish voice that he will (sometimes unfortunately, sometimes gladly) lay off with his follow up album. From a technical point of view, this is as good as it gets. Two years later, he will become deeper, more autobiographic and much more epic, but lyrically, he already started off right at the top (despite his hit "Started From the Bottom"). - Martin_Canine
27
Downtown - Macklemore & Ryan Lewis

28
Energy - Drake

29
Apocalyptic Infinity - Spongebozz

30
Feed the Machine - Nickelback

31
Broken - Falling in Reverse

32
Started from the Bottom - Spongebozz

33
Sirenen - Casper

34
Leave that Bitch Alone - Cardi B

35
Freedom - Beyoncé

36
Junge Aus Der City - Fler

37
Love on the Brain - Rihanna

38
Lang lebe der Tod - Casper

39
Purple Lamborghini - Skrillex & Rick Ross

40
Written in Blood - Beyond the Black

41
Hardcore - Kollegah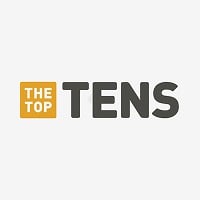 42
Not Afraid Anymore - Halsey

It's my favorite song!
43
Empire of the Clouds - Iron Maiden

44
Daydreaming - Radiohead

Such an emotional, ethereal rollercoaster. - Sop
45
Hardwired - Metallica

46
Run - Foo Fighters

47
7 Rings - Ariana Grande

BAdd New Item