Top 10 Discontinued TV Channels
Welcome! Today we'll talk all about Television networks and programming blocks. Every year, at least one channel or block gets discontinued for one reason or another. While some TV networks are cherished by older generations, these networks have a very low chance to return in the future for newer generations to experience. So come down with me in memory lane and well, we will talk about these!

The Top Ten

1 Toon Disney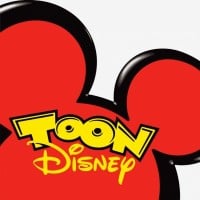 Kicking off the list, we have Toon Disney. This network was sort of like the third pillar to Disney Channel and Playhouse Disney. Formed in 1998 with the rise of cartoon channels. Toon Disney and Boomerang were true 24-hour Saturday Morning cartoon blocks. Toon Disney even had an action block named Jetix. But in 2009, things changed. Toon Disney and Jetix merged to become the much more underwhelming Disney XD (yes, that's what it's called. Personally Teen Disney would've made more sense). While XD had many exclusives for the first 10 years or so, they stopped altogether. The chances of Toon Disney returning are slim-to-none thanks to Disney+ and the fact that in many locations that Disney XD is closing down.

Disney XD? More like The Disney Killer! Not only did XD kill itself, but also two better networks!
It was such a great channel with pretty much every cartoon you could enjoy including classics & great spin offs. It also featured programming blocks that added further entertainment for all audiences. You would never wanna stop watching the shows there. Eventually it was rebranded into Disney XD which wasn't anywhere near as good & was a terrible move. Plus Disney XD committed its own suicide later on & now there's Disney + which's expensive & something not everyone can get into. Plus the DuckTales revival was our last hope of good cartoons on the Disney Channel & now that it's over with, we'll never have fun with Disney cartoons on TV again.
Before they stopped making original content, Disney XD was great!
God, I miss this channel...
2
The WB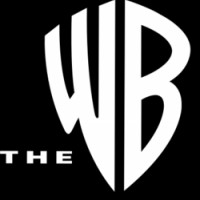 Taking the silver spot on our list, we have one of the big boys. The WB was launched in 1995 as a "5th network". Yep, this network was meant to compete with ABC, CBS, NBC, and Fox. Now The WB had nearly everything everyone wanted. Mystery, comedies, cartoons, and superhero shows. While UPN (we'll get to them later), mostly had niche audience programming. Not only that, but The WB managed to be the only OTA television network to actually utilize a network (aside from PBS Kids). What made The WB's closure pretty sad is the fact that it merged with its own enemy to produce The CW. Now don't get me wrong, The CW is an awesome network! But it got rid of most of the things that made The WB the way it was. They got rid of the mascot on day one, cartoons in 2014, etc. Nowadays, most of CW's programming is just cheap superhero shows. But it had a better fate than UPN though.
3
Noggin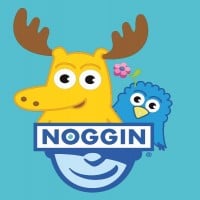 Taking the third spot, we have Noggin. It was originally launched as a teen-oriented by CTW (now known as Sesame Workshop) as a joint venture with Nickelodeon. But then later became a preschool-oriented network with the launch of The N. It wasn't long before Noggin was later rebranded to the Nick Jr channel. Now Nick Junior isn't that bad (it's better than Disney XD), but they just stopped caring about the kids and only cared about the money with "social" shows in the likes of Shimmer and Shine as well as Baby Shark's Big Show (which is just Family Guy for little kids). Hopefully, Nick Jr will have a better fate than Disney XD!
Wasn't Noggin revived in 2015 as an app before it became Nick Jr. copycat in 2019?
4
Qubo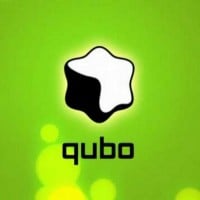 In all respects, we have a network that has no replacements at all. Qubo launched in 2007 (around four months after The WB's closure) as a joint venture between Ion, NBC, Scholastic, and Nelvana. WildBrain, Splash Entertainment, HiT Entertainment, and 9 Story later joined. Qubo was pretty much like a fusion between Noggin and Toon Disney since it had content for both kids and teens. But in 2021, following Ion's merger with The E.W. Scripps Company, they decided to close down the Cube to expand the viewership for their Katz channels. Some are somewhat decent (Laff and Bounce) while others are well, you tell me. Though a Qubo look-alike still remains on the Ion network, that's simply not enough.
5
UPN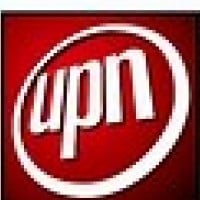 Next up, we have another one of the big boys. UPN was The WB's number one rival. While it wasn't as gimmicky as The WB, it still had its fair share of exclusive programming. Such as a few niche audience shows (such as Everyone Hates Chris), sports (WWE), and Star Trek. Just Star Trek. While UPN doesn't really have a true replacement, it merged with The WB to create The CW. But what made UPN's fate worse than The WB is that most UPN stations didn't become The CW and became either independent, MyNetworkTV, or even Ion affiliates.
6
Escape
Now we have Escape. If you're wondering what's Escape, it's a true-crime network operated by Scripps (the same Scripps that closed down Qubo) from 2014-19. Escape aired predominantly crime shows such as American Greed and CSI, but with the launch of Court TV, which killed the most Diginets surprisingly, Escape was replaced by Court TV Mystery. It's like Scripps is killing off all of these somewhat successful networks in favor of Court TV. We seriously don't need another "crime" related network.
7
Fox Kids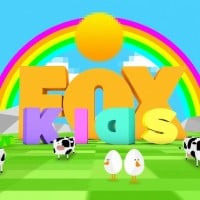 Fox Kids is a former American children's programming block and branding for a slate of international children's television channels.
Yet another channel I haven't experienced. Fox Kids started during the late 80s/early 90s and mainly competed with Kids' WB. But unlike Kids' WB, Fox Kids had a TV network. Which remained AFTER the block's closure. You see, during the year 2004, Fox Kids was sold to The Walt Disney Company and was rebranded to Jetix and we know the fate that channel had. So unless the Fox Corporation revives Fox Kids as a Qubo-like channel, then the chances of Fox Kids returning are slim to none thanks to Disney XD and Disney+ (but mostly XD).
8
PAX Network
Okay, this is one network I'm not really familiar with but Pax Network was launched in 1998 because of the amount of mature programming on the other major channels. If you thought The WB was gimmicky, The Pax channel itself is was a gimmick. It mostly contained sitcoms and cartoons from DIC Entertainment. But in 2005, Pax was rebranded to I: (no really, if you thought Disney XD had a stupid name, this one's worse) and later Ion in 2008. I'm really surprised to see Ion alive as the lineup they have is just the same program played 19 hours a day. Oh well. That fate is still better than UPN and Qubo though.
Basically the graveyard of old DiC shows. Sounds better than how I said it.
9
Playhouse Disney
So far, we've tackled three of the big boys, two channels victimized by Court TV, and Fox Kids, so what's next? Well, Preschool: Disney edition! Playhouse Disney was formed around the same time as the Pax channel and Toon Disney. Playhouse Disney had a whole lot of mind-blowing preschool shows that have quite the fanbase. Bear in the Big Blue House, Madeline, Little Einsteins, Mickey Mouse Clubhouse, Rolie Polie Olie, PBJ &Otter, and The Jungle Junction to name a few. While most of these (aside from Madeline and BitBBH) are on or have been announced to be on Disney Plus, PD was replaced by Disney Junior in 2011. Now I haven't really watched Disney Junior myself that often, but from what I've seen, people don't really seem to like Disney Junior.
This brings back memories deep in the memory vault. I used to watch Disney channel back in my preschool days. Man those were the good days
10
The Hub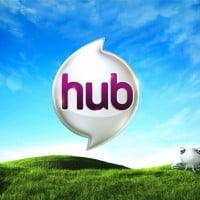 The Hub was an American digital cable and satellite television channel that targeted a family audience. Co-owned by Discovery, Inc. and Hasbro, the channel featured a mix of animated series, game shows, and reruns of classic family entertainment. The channel has since been rebranded as Discovery Family.
And finally, we have the channel that brought the Pony show you either love or despise to the ground. Now unlike its predecessor, Discovery Kids, that's still around. The Hub on the other end isn't. Only lasting an extremely short four years, The Hub later got the ax and was replaced by Discovery Family. Which is mostly a hub (no pun intended) for Netflix originals (or at least it seems). Though I've never really interacted with Hub, it could've lasted as long as per se, Toon Disney, or The WB, or even Escape!
I remember watching this channel circa 2013 - 2014, and I remember its tragic ending in October 2014 with Equestria Girls: Rainbow Rocks. It was replaced with Discovery Family, which is stupid and all they play is stupid Cake Boss and other lame shows.
The Contenders
11
Jetix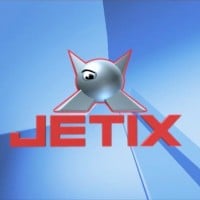 Jetix, formerly Fox Kids in Europe, Latin America and North America, was a worldwide children's television programming brand owned by Jetix Europe, Jetix Latin America and ABC Cable Networks Group.
12
Teletoon Retro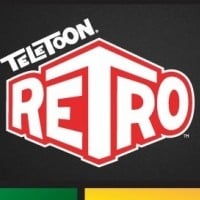 Teletoon Retro was a Canadian English-language Category B specialty channel owned by Corus Entertainment.
I remember this channel it was good, it shutdown on september 1, 2015, and it sucks that it shut down
13 ABC Family
14
G4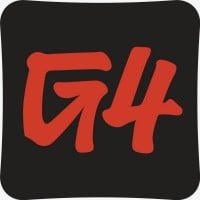 15
Speed
How is this not already on the list? I loved watching Monster Jam on Speed when I was younger.
Totally miss it!
16
Fox Family
Why Power Rangers didn't appeared in that channel?
17 Hawkvision
18
Mizlou Television Network
So happy that THIS is on this list. It was once a place where College Football bowl games we're aired here including that epic 1980 Holiday Bowl as BYU had a miraculous win over SMU on the game's final play.
Its Joeysworld
19 Spike TV
20 Funimation Channel
21
PBS Kids Go!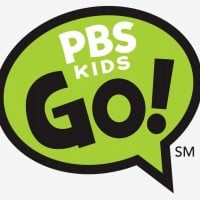 A former programming block on PBS aimed at older kids and young teens.
22 Disney XD Japan
23 Terranova
24 Discovery Kids
25 4Kids TV
PSearch List