Top Ten Best Thrash Bands That Are Not In the Big Four
The Top Ten
Kreator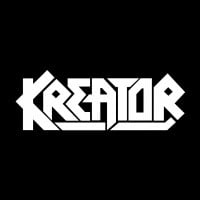 Kreator is a German thrash metal band from Essen. Their style of music is similar to that of their compatriots Destruction, Sodom and Tankard; along with those three bands, Kreator has been referred to as one of the "big four" of Teutonic thrash metal, and they are often credited with helping pioneer ...read more.
Arguably the most important thrash metal band in developing death metal.
Testament

Testament is an American thrash metal band from Berkeley, California. Formed in 1983 under the name Legacy, the band consists of vocalist Chuck Billy, guitarists Eric Peterson and Alex Skolnick, bassist Steve DiGiorgio and drummer Gene Hoglan.
Testament belongs in the "Big Five"!
Sepultura

Sepultura is a Brazilian heavy metal band from Belo Horizonte. Their first album, Morbid Visions presented a proto-black metal sound with Wagner Lamounier of Sarcófago. Sepultura's sound varies by the album, from thrash metal, groove metal, and even death metal.
This list exists - ryanrimmel
(AWESOME) that's it just F@&? Awesome
Exodus

Exodus is an American thrash metal band formed in 1979 in Richmond, California. Spanning a career of 37 years, Exodus has gone through numerous lineup changes, two extended hiatuses, and the deaths of two former band members.
Why would anyone name their band sodom. Hate their music too this should be 1. Bounded by blood can already call this a good band
How is Exodus not in the top 5?
Overkill

Overkill is an American thrash metal band, formed in 1980 in New Jersey. They have gone through many line-up changes, with singer Bobby "Blitz" Ellsworth and bassist D.D.
I still don't know why its not the big 8 with these guys, Exodus, Testament, and NA. - Brobusky
Their vocals are horrible but overall they are good. - Sabbath
Annihilator

Annihilator is a Canadian thrash metal band founded in 1984 by vocalist, guitarist, bassist, songwriter, engineer, producer, mixer and mastering engineer Jeff Waters and former vocalist John Bates.
Death angel

Death Angel is an American thrash metal band from Daly City, California, initially active from 1982 to 1991 and again since 2001. Death Angel has released seven studio albums, two demo tapes, one box set and two live albums.
Sodom

Sodom is a German thrash metal band from Gelsenkirchen, formed in 1981. They have gone through many line-up changes, leaving bassist vocalist Tom Angelripper as the only constant member.
Pantera

Pantera was an American Heavy Metal band formed in 1981 by guitarist Dimebag Darrell and drummer Vinnie Paul. The band started out as a Glam Metal act in the 1980s with little success. After discarding their original lead vocalist and enlisting Phil Anselmo, the band signed a major record deal with ...read more.
This band is not thrash metal.
Why are they on this list? Not only are they not thrash metal, but they suck.
In the 90s Pantera was amazing - Sabbath
Havok

Havok is an American thrash metal band from Denver, Colorado. Formed in 2004, their members currently consist of David Sanchez, Nick Schendzielos, Pete Webber, and Reece Scruggs.
The Contenders
Dark angel
Coroner

Coroner is a Swiss thrash metal band from Zürich, formed in the early 80s. They have been called "the Rush of thrash metal" for their increasingly complex style of progressive rock-infused thrash. They garnered relatively little attention outside Europe .
Heathen

Heathen is an American thrash metal band originating from the San Francisco Bay Area , founded in 1984 by guitarist Lee Altus and drummer Carl Sacco.
Venom

Venom are an English extreme metal band formed in 1979 in Newcastle upon Tyne. Coming to prominence towards the end of the new wave of British heavy metal, Venom's first two albums—Welcome to Hell and Black Metal—are considered a major influence on thrash metal and extreme metal in general.
Savatage

Savatage is an American heavy metal band founded by the brothers Jon and Criss Oliva in 1978 at Astro Skate in Tarpon Springs, Florida.
Other than the fact that Alex Skolnick from Testament was in Savatage at one point, they're not thrash metal whatsoever.
Impressive band, but not they're not thrash metal.
Flotsam and Jetsam

Flotsam and Jetsam is a thrash metal band that formed in Phoenix, Arizona in 1981. The band currently consists of vocalist Eric A.
Destruction

Destruction is a German thrash metal band. They are considered one of the "The Big Four" of the German thrash metal scene, the others being Kreator, Sodom and Tankard.
They are not the best but they still deserve to be in a big four. - EzP2
Suicidal Tendencies

Suicidal Tendencies is an American crossover thrash band founded in 1980 in Venice, California by vocalist Mike Muir, who is the only remaining original member of the band. The band is often credited as one of "the fathers of crossover thrash".
Vektor

Vektor is an American progressive thrash metal band from Tempe, Arizona. The band was formed under the name Locrian around June 2003, but changed their name to Vektor in 2004.
Municipal Waste

Municipal Waste is a crossover thrash band from Richmond, Virginia. They performed at the UK's Download Festival on June 15, 2008. They also joined At the Gates on their "Suicidal Final Tour" along with Darkest Hour, Toxic Holocaust and Repulsion.
Whiplash

Whiplash is an American thrash metal band. The band was founded in 1984 in Passaic, New Jersey by the three Tonys: Tony Portaro, Tony Scaglione and Tony Bono.
Nuclear Assault

Nuclear Assault is an American thrash metal band from New York City, formed after bassist Dan Lilker left Anthrax in 1984. After releasing five full-length albums and touring relentlessly throughout the 1980s and early 1990s, Nuclear Assault split up in 1995. They briefly reunited in 1997 and again ...read more.
Handle with care is a perfect example of thrash taken to another level
Violator
Exumer

Exumer is a thrash metal band from Frankfurt, Germany. It consisted of Mem Von Stein, Ray Mensh, Matthias Kassner, Anthony Schiavo, Bernie Siedler, Paul Arakaki, Syke Bornetto, Holger Kolb, J P Rapp, and more, and was founded in 1985.
D.R.I.

D.R.I. is an American crossover thrash band that formed in Houston, Texas in 1982. As of 2015, the band comprises two of its founding members, vocalist Kurt Brecht and guitarist Spike Cassidy, as well as drummer Walter "Monsta" Ryan and bassist Harald Oimoen.
PSearch List