Top 10 Junior Dancers
The Top Ten
1
Annelise Ritacca
annelise has a certain spunk to her that is irresistible!
Annelise Ritacca. Age 10. Juliana's Academy of Dance.
2
Denay Gregory
you came to my dance studio and I was shocked your level is high among the most talented dancers you are #1
dena'h is the best dancer out there and she is 11 by the time shes 18 she will create the standard for dance she is unhuman!
Denay is A.. M... A.. Z... I... N... G! HER TALENT IS BEYOND AMAZING IN FACT ITS OUTSTANDING! SHE IS SUCH A GOOD DANCER!
Denay!!! i met you at Sugar and Bruno Camp 2010. Your pretty beasttt and so sweet:))
2 Comments
3
Hannah Bettes
she is amazing and I dance with her everyday! She is so down to earth and I love her!
has no spine and amazing feet and flexibility
Hannah Bettes. Age 12. The Dance P. A. D
4
Maddie Ziegler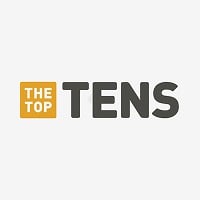 She doesn't dance because she has to, or because her parents did. She dances because she loves it. Some people learn to dance others are born to do it. And in my opinion she was born to dance. She is a beautiful dancer. She is definitely one of my dance role models.
MADDIE IS AMAZINGLY TALENTED! She brings so much emotion into her dancing she has amazing technique and she is a beautiful girl she has the total package.
MADISON NICOLE ZIEGLER IS THE MOST PERFECT AMAZING BEAUTIFUL DANCER EVER SHE IS FLAWLESS I LOVE HER WITH ALL MY HEART MADDIE!
Maddie is an amazing dancers. Her technique is good, her emotion is perfect and she's am amazing performer! My mom used to be a dance judge and we both agree that Maddie is way better than Chloe
21 Comments
5
Amanda Ocampo
AMANDA, you are the best dancer! You are very amazing and wonderful dancer! I like you=D
Bye
(I live in France! )
Dude. She's a beast. No explanation at That. AMAZING dancer AND an AMAZING person! You gotta love Her!
Amanda, you are a wonderful dancer =D
Bye
Amanda Ocampo; Age 10. Touch of Class
6 Beatrice Gonzalez
7
Kelly McCann
She is amazing! I have never seen a dancer with such personality
Kelly McCann; Age 12; McHenry Dance Centre
8
Brittany Hine
Brittany Hine. Age 12. Dolce Dance.
Brittany is beautifuly talented at dancing and I love her style... So unique. I love her too.
9
Alexis McClure
Alexis McClure; Age 11. The Element

10
Chloe Lukasiak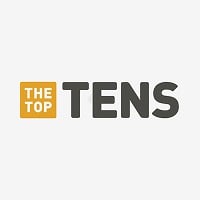 Chloe Elizabeth Lukasiak is an American dancer, television personality, actress and model. She is best known for being an original cast member of Lifetime's reality television series Dance Moms during Season 1 through Season 4.
She is an amazing dancer I'm such a big fan!
Chloe is so talented and her technique is flawless. Her turns are amazing and when she dances she just ownes the stage and all eyes are on her.
She is stupif
I simply hope she will never stop dancing...way to go chlobird
2 Comments
The Contenders
11
Ariana McClure
Ariana, you are a truly amazing dancer. Keep up the awesome work! I loved your dance to Big Noise! You have a talent for dance and I can't even imagine how great and amazing you'll be when you're 18! Never stop dancing because you obviously have a gift. Always stay that ball of energy that we see from you.
Her turns are amazing! She can spin like no one else does
Ariana McClure. Age 8. The Element Dance Center
12
Gabriela Leon
Robb Card Dance Studio, age: 12 - dancingqueen11
13
Searra Pettit
Searra Pettit. Age 12. Touch of Class.
14
Tate McRae
Leaves me speechless. She is far above most dancers on this list. Almost flawless dancer at age 13
Tate is amazing Maddie Ziegler is no where near her level
She is the bestt
15
Amanda Dexl
Amanda Dexl. Age 9. Midwest Movement

16
Hannahlei Cabanilla
Hannahlei is the best dancer ever! She is a fierce and gorgeous dancer! She is very flexible and has a great personality when she is performing on stage
She is the best! Have you seen her dance! Look up her name on google there is many results
17
Autumn Miller
Autumn dances for herself and no one else, she always has fun and you can see it. Great technique and has her own style. She is super creative and has massive energy. She deserves the top spot!
Autumn is so fabulous! Best dancer on this list!
Autumn definitely deserves to win!
18
Sophia Lucia
In a class all of her own. You are simply memorizing.
Sophia is really underatted, I love watching her dance
Sophia lucia is amazing! She can do 56 pirouettes and is a outstanding dancer. Despite what people say she DOES use emotion and feeling when she dances. She is super flexible and also is pretty and has a awesome name. Her voice is high but that doesn't make any less of great person. She has flat out great technique and is super graceful. If you don't agree with recommend watching her dance to Titunium (it's better then autumn millers) I could watch that dance for hours. Also Requim is really good. She deserves to be number 1! - Frog
Sophia has amazing flexibility. Did I mention her turns are flawless?
2 Comments
19
Kiara Brown
Amazing- owns the stage. Leaves it all on the floor every time. Technique plus strength plus emotion.
Just Plain Dancin, Ca. Age: - cmdancer77
20
Kiera Baldwin
Robb Card Dance School, Kelowna. Age: 9
21
Taylor Ann Sali
Robb Card Dance School, age:12
22
Mackenzie Ziegler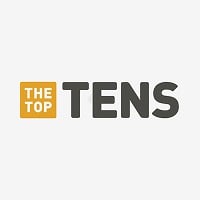 Mackenzie Ziegler is an American dancer, singer, actress and model. She is the younger sister of dancer and actress Maddie Ziegler and is best known for appearing for six years on Lifetime's reality dance show Dance Moms.
She has a lot of potential and is a really awesome dancer for her age
She has really good flexibility for her age
HOW?
23
Brynn Rumfallo
She is so awesome at dancing. Plus she has the best leg extensions, leaps, leg hold turns, and musicality. Watch her solos Enter One and Breathe
AH SHE IS SO AWESOME IN EVERY WAY U GO GIRL! she won the dance awards that should say enough, a lot of the dancers up higher than her (chloe lukasiak, maddie ziegler, mackenzie ziegler, etc.) didn't even get top 3
24 Kaycee Rice
25
Rheana Tumang
She is an AMAZING dancer!
26 Lauren Shaw
27 Brooke Hyland
28 Bostyn Brown
29
Kamryn Beck
When she takes the stage she is flawless and I recommend you to watch her "fate" solo
30
Lilliana Ketchman
A beautiful dancer. Part of the Abby Lee dance company mini team
31 Eva Igo
32
Diana Pombo
Very flexible and a joy to watch
33
Nina Pollozie
Haja dance academy, Mi. Age:8 - cmdancer77
34
Paulina Macias
Paulina has amazing technique and control. She also has great emotional connection and she dances like a professional. Paulina is definitely one of the best junior dancers out there!
35 Leara Stanley
36
Kendall Vertes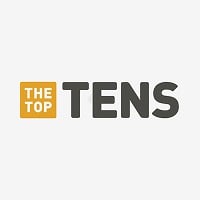 Her turns are amazing and she's very fluid when she dances
37 Elliana Walmsley
BAdd New Item
Related Lists

Best Disney Junior Shows

Best Super Junior Songs
Favorite Super Junior Members
Most Attractive Super Junior Members
List StatsCreated 4 Sep 2008
1,000 votes
37 listings
11 years, 104 days old

Error Reporting
See a factual error in these listings? Report it
here
.