Top 10 Power Metal Bands
slashz
The Contenders: Page 2
21
Dark Moor
I only started listening to Dark Moor in the last year, but it has already secured a big place in my music library. While their first album is a bit raw, they really hit their peak throughout the rest of their discography; incredibly complex melodies with some of the best shredding solos I have ever seen in power metal. If you haven't listened to them, I suggest looking them up, maybe start with their self-titled album or Tarot.
One of the best Power Metal bands, especially albums with Elisa Martin. Hall of the Olden Dreams and Into the Gates of Oblivion are two best albums in my humble opinion that are worth checking out. I guarantee You will get hooked.
Love these guys, Dark moor is a really under-rated power metal band. Their newer stuff is really good, and their older stuff was the holy grail of power metal
Just discovered this band and they already got a place in my top 10 favorite bands
1. Symphony X
2. Angra
3. Dark Moor
4. Rhapsody
5. Blind Guardian
6. Iron Maiden
7. Turisas
8. Tyr
9. Hibria
10. Tool
V 5 Comments
22
Iron Maiden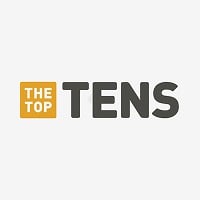 Iron Maiden are an English heavy metal band formed in Leyton, East London, in 1975 by bassist and primary songwriter Steve Harris. The most critically acclaimed period for the band was from 1983-1989. With vocalist Bruce Dickinson, bassist Steve Harris, lead guitarist Dave Murray, rhythm guitarist Adrian ...read more.
Iron Maiden is by far the most creative band on this list, even though I have never considered them power metal their are still the best on the list. They may not be the heaviest or the fastest or even the loudest, but no other band can maintain the same sound though 3 decades yet feel fresh to this day.
Jeez. Iron Maiden is by far the greatest influence on power metal around. I'd gladly put them on a list like this myself. In top three. And no, Judas Priest shouldn't be here just because Maiden is. Just listen to the Powerslave album. Listen to Back in the Village. Does Priest have dueling solos like that? Also, Dragonforce above Iron Maiden, HammerFall, Manowar AND Stratovarius? They're playing a cheesy power metal stereotype (their solos are like 7 minutes long for no damn reason) which could be streamed at McDonalds for little money. Also, their lyrics are ripping off McDonalds' cheeseburgers. Cheesiness is alright sometimes, 'cause, you know, it's power metal, but DragonForce in top three is a shame when the contenders are Helloween, Blind Guardian, Iron Maiden, Manowar, HammerFall, you name it.
There is absolutely no reason to hate DragonForce! They are extremely talented - GreenDayFan21
Iron Maiden is my favorite band of all time! Plus there are so many bands that they had an influence on! Up The Irons!
Ok number 2 on the top 10 heavy metal bands list but number 21 on the top 10 power metal bands list how does that make sense?
V 26 Comments
23
Angel Dust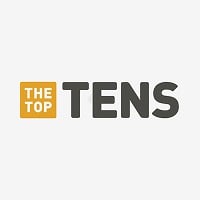 Why this group is not a household name is beyond me. Publicity, problems? They add something different - power, melody and some thrash to some special ballads. Musically VERY accomplished. What the hell happened..?
Complex, deep and downright fascinating. A very underestimated band.
24
Falconer
How can somebody listen to songs like Royal Galley, Lord of the Blacksmiths, and Field of Sorrow and NOT like these guys
This Band isn't the best power metal band but better than most of them
Ridiculously catchy songs! Better than most power metal bands, that's for damn sure.
Should be higher. Power metal's best kept secret
V 2 Comments
25
Manilla Road
YEAH! The ultimate power metal band, been around for a long time. No funny synth, strings setting on a keyboard, or edited vocals. Pure Bass, Guitar, Drums, & vocals. 3 piece band.(Now a 4 piece, added vocalist). More stronger/muscular than a-lot of bands, never been signed to a big name record company. Always sounding REAL & EPIC. That's why these guys are my favorite PM band. - LeadReign
Most underrated band of all time. They had a great run in the 80's, releasing many great albums like Crystal Logic and Open the Gates. Listen to The Ninth Wave and UP THE HAMMERS!
26
Theocracy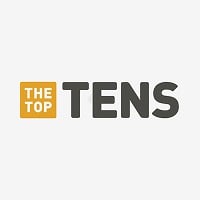 Theocracy is a Christian progressive power metal band founded in 2002 by Matt Smith of Athens, Georgia.
Hands down the best Christian power metal band... Which makes them arguably the best! Up there with other favorites like Helloween, Blind Guardian, and Kamelot (agreed that Maiden and Priest don't count).
I've searched a lot to find some good Power Metal to listen. I already knew DragonForce and Nightwish... But since I discovered Theocracy's music, they became my favorite Power Metal band. And then I continued to search other Christian power metal bands to compare... Nothing could keep my attention more than them.

I mean everything is perfect with Theocracy: The performances, the supreme vocal capacity of Matt Smitt, the melodies, the harmonies, the soft parts, the hard parts, the lyrics so engaged! If you don't know them, just try and you'll never forget!
I know that people shun them due to them being a Christian band, but their music surpasses all petty hate. Give them a try!
I am happy, than this Christian metal band is so hight in this survey
V 8 Comments
27
Amaranthe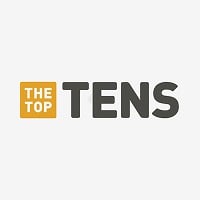 Amaranthe is a Swedish heavy metal band notable for having three lead vocalists: Elize Ryd, Jake E. Lundberg, and Henrik Englund Wilhemsson, each presenting a different vocal style. Their second album, The Nexus, reached 6th on Swedish charts, 4th on Finnish charts, and reached a peak of 12th on the ...read more.
Amaranthe Is one of the best power band ever I have listen...
Amazing and captivating trio of vocalists. Not a single song I don't love.
Brilliant, best buy ever. Nice mix of vocals
V 2 Comments
28
Lost Horizon
Lost Horizon... Where do I begin. Lyrics straight from the heart, uplifting music, harsh guitars, prominent bass, quick blasting drums and mellow synths, and those vocals... Would that I had a voice like that.
Only Two Cd's but at it's Best! It's a shame we couldn't hear more from this guys
The BEST! Every single one of their songs rock!
No one can't stand with LH
V 6 Comments
29
Luca Turilli's Rhapsody
I have to vote for it.
Should be on the top 10.
A lot better than sabaton, nightwish, kamelot and dragonforce.
Its like rhapsody (maybe better)
It has amazing songs like black dragon, kings of the nordic twilight, legend of steel, etc.
Its great, I can't belive how low it is.
It is already in the top 10, I don't know why people like to put the same artist on twice.
It can't be here. simply should be at 5-10 place
Should definitely be on the top 10
Luca is top in my opinion.
V 1 Comment
30
Unisonic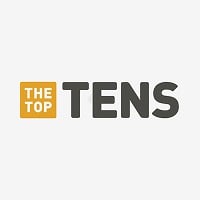 Unisonic has Michael Kiske and Kai hansen. If I wanted to see any songs of The keeper part 1 and 2 performed I will see unisonic live. Those two were meant to stay together!
The best, Kai & Kiske basically the creator of power metal
V 3 Comments
31
Dream Evil
This band has 5 albums and it's just incredible how each song has that awesome, powerful feel to it. (UPDATE: they released their 6th album in 2017, and sadly, a little underwhelming compared to the first 5...but, not enough to take them off of here). Upon the first time listening, you'll find many hits from each album, which I'm sure can grow into top 5 star Power Metal tracks from listening a few more times. This probably has to do with the quality of production, led by Fredrik Nordstrom, who seems to just roll out great work all the time in the Heavy/Power metal genre. The vocalist, Niklas Isfeldt, in my opinion, is perfect for this genre. He has a great range and such a unique, heavy voice that goes perfect with every song. He's really what will hook you to them, but please, don't take anything away from the instrumentals, as they are definitely on point as well. (UPDATE: part of the reason why the 2017 album underperforms for me is because his vocals sound "disconnected" from the ...more - KennyL9590
Just listen to The Book of Heavy Metal. It's one of my favorite power metal songs, just making it as good as bands like Helloween and Blind Guardian. Chasing the Dragon, Immortal, and Kingdom at War are also great songs.
"Immortal" is probably one of the best sounding power metal songs ever composed. Dream Evil should be a contestant for first place here.
They wrote the book of heavy metal. Enough said.

"METAL! "
V 8 Comments
32
Pathfinder
Very unknown band, but none the less amazing. I don't expect them to be in the top but they definitely deserve a listen, even if they don't have a Wikipedia page.
Popularity means nothing these guys are the modern kings of power metal
I like this band, they are awesome, and the vocals are amazing, love this guys
Very clean sound, great story told in songs, fast paced and addicting.
V 1 Comment
33
Children of Bodom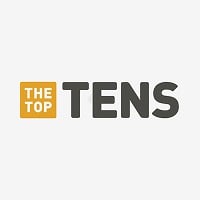 Children Of Bodom is a melodic death metal band from Espoo, Finland. Formed in 1993, the group currently consists of Alexi Laiho, Janne Wirman, Henkka Seppälä, Jaska Raatikainen and Daniel Freyberg.
To be onest... I don't know what the heck these guys are but they sound like power metal to me so... Yeah... I don't have much to say about these guys because as you can tell about what number these guys are in on this list. They are not my most preferable band to listen to. But when I'm in the mood, these are pretty fun, simple, and overall entertaining to listen to. And just to add for the fun of it, these guys have a hilarious but surprisingly metal cover of Britney Spears "oops I did it again".
Umm how the hell is this power metal. N manowar is mostly heavy metal but keeps crossing power metals line. Where's savage curcus n nocturnal rites? Dragonforce aren't they speed metal?
Not entirely power metal but it's got the good stuff we need for metal music!
V 2 Comments
34
Vicious Rumors
Just listen to "digital dictator" and you tell me how they aren't higher on this list. But you all are forgetting the band who started power metal, the true innovators of this genre...DIO, Ritchie Blackmore and RAINBOW! EARLY 1970's singing about witches, dragons and kings! If you disagree, then I, eh, disagree with YOU! Seriously though, "StarGazer and Gates of Babylon" need I say more?
ARE YOU ALL NUTS VICIOUS RUMORS AND METAL CHURCH SHOULD BE THE TOP 2 THEY KICK BUTT AND DESERVE TO BE AT THE TOP VICIOUS RUMORS ARE ONE OF THE BIGGEST American POWER BANDS OF ALL TIME AND DESERVE TO BE AT THE TOP AS KINGS OF POWER METAL
35
U.D.O.
Very underrated band
36
Unleash The Archers
LOVE THEM! Killer Solos, Hot lead vocalist with a godly range, and some awesome bass lines.
37
Power Quest
This band was so under-rated it's not even funny...
They're back and ready to kick ass! - Prawnstar
These guys are so good! If you like synth drenched, ultra cheesy powermetal, with choruses that are out of this world, check them out!
V 1 Comment
38
Elvenking
This band are responsible for a song I have treasured for a long time, "The Divided Heart". This track has brilliant vocals, backing vocals, heavy instruments and creative lyrics. The band also has a surprisingly great cover of Belinda Carlisle's "Heaven is a Place on Earth" under its name.
Come on! They deserve to be ranked much better than this!
Cool italian folk power metal band
39
Freedom Call
All the songs of freedom call has something special, the best of power metal of ever! Freedom call calls it Happy Metal Party. Fantastic!
These guys truly are the masters of "happy metal" as they put it, almost every chorus lifts you up like nothing else. Top 20 material here for sure!
Really uplifting and fun to listen to. A lot of catchy choruses and awesome solos and riffs.
Best true power metal or should I say flower metal? Anyway, one of the best ever listened to!
V 4 Comments
40
Judas Priest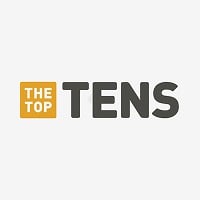 Judas Priest are a British heavy metal band formed in Birmingham, England, in 1969. The band has sold over 45 million albums to date. They received a lot of popularity due to their big hits Breaking The Law, You've Got Another Thing Comin', and Living after Midnight which were played on the radio a ...read more.
Whilst their earlier works are not power metal per se, their first albums are a major influence. And Painkiller is a solid compound of heavy, speed and power metal. Painkiller is one of those albums that influenced power metal the most.
Judas Priest is Awesome but not power metal
THIS IS NOT POWER METAL - cwoodkiter
PSearch List
Recommended Lists
Related Lists

Best Symphonic / Power Metal Bands

Bands That Should Be In The Big Four of Power Metal

Top 10 Christian Power Metal Bands

Top 10 Underrated Power Metal Bands

Top 10 German Power Metal Bands
List Stats
8,000 votes
188 listings
8 years, 267 days old

Top Remixes (58)

1. Hammerfall
2. Avantasia
3. Iced Earth

KennyL9590

1. Helloween
2. Blind Guardian
3. Stratovarius

Nosferatu

1. Hammerfall
2. Sabaton
3. Running Wild

Rafanest
View All 58
Posts
Error Reporting
See a factual error in these listings? Report it
here
.