Top 10 Power Metal Bands
slashz
The Contenders: Page 3
41
Persuader
Not a typical power metal voice, but the rhythm is fast and vocals are amazing. they have a lot of beautiful songs like :Judas Immortal, cursed, sanity soiled, passion pain, masquerade, when eden burns,...
The Fiction Maze is one of my favorite power metal albums ever, hell a contender for my favorite albums ever, listen to the title track and deep in the dark and you'll understand.
42
Metal Church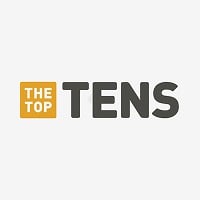 Metal Church is an American heavy metal band. They originally formed in San Francisco, California in 1980 before relocating to Aberdeen, Washington the following year and briefly using the name Shrapnel.
What are these guys doing at the bottom, while aren't quite power metal like Helloween these raw thrash/power metallers deserve to be up further up than these more modern bands. Listen to 'Blessing In Disguise' if you haven't yet.
43
Accept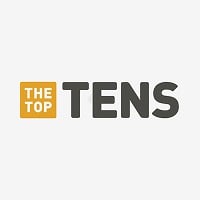 Accept is a German heavy metal band from the town of Solingen, originally assembled by former vocalist Udo Dirkschneider, guitarist Wolf Hoffmann and bassist Peter Baltes.
A great reborn, thanks to the band.
This band is a legend in the genre! It MUST be top 10. It's immortal, it's awesome! It's glorious!
Accept should be at at least top 10
For me one of the best even that the songs very old
V 1 Comment
44
InnerSiege
Quite an underrated band. - zxm
45
Savatage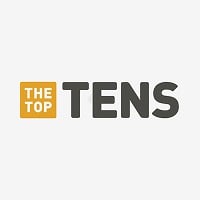 Savatage is an American heavy metal band founded by the brothers Jon and Criss Oliva in 1978 at Astro Skate in Tarpon Springs, Florida.
Not quite power metal - but in my opinion, the best progressive metal band that there ever was. Listen to their stuff and I am sure that you will fall in love - especially if you like ballads.
Hall of the mountain king is great track (my opinion)
Please do yourself a favor and listen to these songs: Hall of the mountain king, gutter ballet and morphine child.
Most of their songs are prog power metal so they qualify. And most importantly - they are awesome. - Metal_Treasure
46
Rainbow
Iron maiden is one of the greatest bands if not the best but this band has been the most influential for power metal since it is more power and this one came before iron maiden
The inventors of power metal. Awesome songs, top notch musicianship. They deserve a decent spot on this list. They are always so underrated. When Dio and Rainbow are not in the top 10 - that's really embarrassing.
Gates Of Babylon - a genre defining song. - Metal_Treasure
They were pioneers of the power metal atmosphere
THIS IS NOT POWER METAL - cwoodkiter
47
Running Wild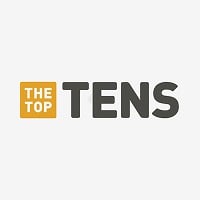 Running Wild's golden era (Black Hand Inn, Blazon Stone, Death or Glory, Pile of Skulls) is just awesome power metal song after power metal song. Practically every song stands out as catchy, powerful. Very good stuff!
I love Running Wild, but I don't think they are Power Metal at all. They are more like traditional, galloping heavy metal, but speedier. Yeah, epic songs!
Dude songs about pirates, adventures, demons, the Anunaki and fighting against opression be it from the government or religion. In their prime they had fantastic lyrics and some badass riffs courtesy of RocknRolf. Running Wild defines the term epic with songs such as The battle of Waterloo, Under Jolly Roger, Riding the Storm. Be you a pirate or just an all around power metal fan you owe it yourself to listen to Death or glory and Black hand Inn/Port Royal arguably a few of the finest power metal albums ever made.
Running Wild is the best band ever
V 1 Comment
48
Angra
What?! How could be Angra in 17? Deserve at least reach the top 10
Angra is a Brazilian band that incorporate various emotions and styles in their musics, it's amazing how could ones be smothers and others be heavy and fasted riffed. Amazing...
Most Original Power/Melodic band in this list... If you are bored with this style of metal, give this band a chance: start with Temple of Hate and Holy Land
Angra is the best because they are different of all bands of power metal. They are simply singulars. Listen the "Angels Cry" and the "Temple of Shadows" Angra's album for to start!
What the hell? Angra must be at least in top 3 - pedrohf
V 33 Comments
49
Demons and Wizards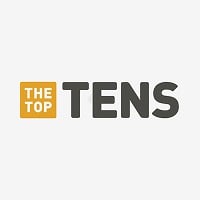 Demons and Wizards is a power metal band conceived as a side-project by vocalist for Blind Guardian, Hansi Kürsch, and the guitarist for Iced Earth, Jon Schaffer.
Great power rock opera band! Great mix of heavy metal and symphonic-like vocals!
This band is awesome!
This is the band of Hansi Kürsch (Blind Guardian) and Jon Schaffer (Iced Earth) formed as a side-project, and offers the best of Blind Guardian and Iced Earth combined. Excellent power metal with no weak spots - a must listen.
Songs: Tear Down The Wall, Crimson King, Heaven Denies, Path Of Glory, Blood on my hands, My Last Sunrise, Fiddler On The Green. - Metal_Treasure
Iced earth + blind guardian = demons and wizards
50
Grave Digger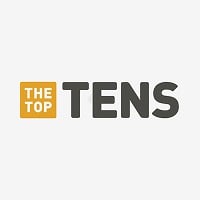 Grave digger are, for me, in the history top 5 of power metal! I think that if you listen to their album "tunes of war", you will say:"oh my god! That's amazing!
For me, a pure essence of that what I call POWER metal music.
Best power metal band around,Lancelot is my favorite song
I'm not a musician critical but these guys are one of the best power metal I've listened in my life, and they came from the power metal country, germany. If someone is taking a look at these list I suggest to take a look on these band songs, I stronggly recommend Morgane le fay.
Sorry about the english I'm brazilian (and I don't like Angra : P )
51
Iron Savior
You can definitely tell these guys were influenced by Judas Priest but with more of a speed/power metal vine to it. From the heavy catchy guitar hookes of of Judas Priest, to the fast pasted riffs of iced earth of old.
It's amazing. I think Kai Hansen did an excellent improvement here from his previous bands.
V 1 Comment
52
Holyhell
They are amazing! The best!
53
Virgin Steele
Should be in first 10
54 Van Canto
55
Dio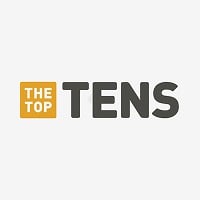 Dio was an American heavy metal band formed in 1982 and led by vocalist Ronnie James Dio, after he left Black Sabbath with intentions to form a new band with fellow former Black Sabbath member, drummer Vinny Appice.
I don't care about this top 10 list.. How can we don't have Dio in the top 3. Without Dio, the power metal genre is itself incomplete. Dio is the legend who has stories to say about slaying dragons and battles in hell. He is metal in all sense
What. The. Freak. Dio at #26? Ronnie James Dio is the godfather of Power Metal. Dio should at least be in the top ten, if not first. Who can forget Holy Diver, The Last in Line, All the Fools Sailed Away, Evil Eyes, Rock 'n' Roll Children, Rainbow in the Dark, Killing the Dragon, and Egypt?
Who sings of devils and wizards more often than Dio? Right, no one. And this is the main point of power metal. No love at all. Dio should be in the top 10.
? Why so low?
V 15 Comments
56
Iron Fire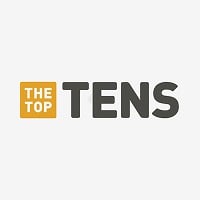 Iron Fire is a Danish power and speed metal band which was formed in 1995 under the name Misery. The name was soon changed to Decades of Darkness and finally to Iron Fire.
WHY IS THIS SO FAR DOWN?! What IS WRONG WITH YOU PEOPLE?!?!? (but seriously they are really good if your looking for some good ol' power metal with a modern twist)
57
Dreamtale
One of the most underrated Power Metal bands in the world. It's beyond my imagination how this band is so low in rankings and most people did not even hear about them. It's worth checking out.
My favourite power metal band. Their melodic and powerful sound along with the great vocals makes them one of the best bands in their genre. Long live Dreamtale.
First time I heard these I was drunk and dancing around the house. Fantastic band. Check them out.
Like their melodic metal style, they are great in this!
V 3 Comments
58
Dragonrider
Awesome kick-ass band, new but still awesome, tower of Babylon is their best track till now, it truly brings you to life!

I expect a lot from these guys in the next few years!

GO DRAGONRIDER! - ahmedhiari
59
ReinXeed
Tommy is ' amazing. Awesome vocals and great guitar solos, plus genius songwriting as well. Wish I could play in a band with him someday!
Tommy Reinxeed is definitely underrated. His vocals have come a long way and his guitarwork is at the top. Best album is "Higher" with "The Light" right behind it.
V 1 Comment
60
Galneryus
One of the best guitars of all time.
THANK YOU Syu!
Amazing instruments and vocals.
Its like perfect.
The way all the instruments mix make all the
Songs a masterpiece.
All the songs are inspiring. Every song is awesome and
Should be on the top 5.
Right now it is my favorite band.
Here are some great songs:
Silent revelation
Ancient rage
New legend
Destiny
The promised flag
Glorious aggressor
Angel of salvation
AND A LOT MORE!
Amazing band with pro member in using instrument, mostly to Syu in using ESP Crying Star is powerful guitar!
Excellent Band. Although many bands on this list deserve a Number 1 position, I am giving my vote to galneryus as I have been listening his music from months and it is quite impressive the way the play and the talented members of the band.
Top 5 or top 10.this team deserve. because Japan can make better Music! SYU! is the best guitar ever!
V 8 Comments
PSearch List
Recommended Lists
Related Lists

Best Symphonic / Power Metal Bands

Bands That Should Be In The Big Four of Power Metal

Top 10 Christian Power Metal Bands

Top 10 Underrated Power Metal Bands

Top 10 German Power Metal Bands
List Stats
8,000 votes
188 listings
8 years, 267 days old

Top Remixes (58)

1. Hammerfall
2. Avantasia
3. Iced Earth

KennyL9590

1. Helloween
2. Blind Guardian
3. Stratovarius

Nosferatu

1. Hammerfall
2. Sabaton
3. Running Wild

Rafanest
View All 58
Posts
Error Reporting
See a factual error in these listings? Report it
here
.