Adidas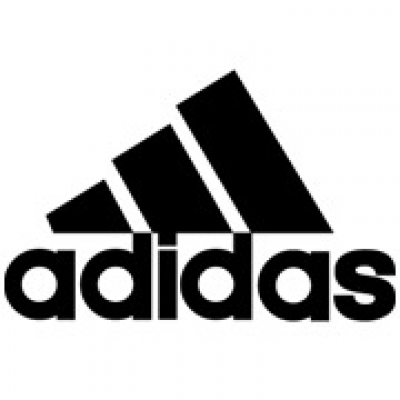 Uploaded by Iliketrainsguy100
Info
Adidas AG is a German multinational corporation, headquartered in Herzogenaurach, Bavaria, that designs and manufactures shoes, clothing and accessories. It is the largest sportswear manufacturer in Europe, and the second largest in the world. They were first founded in July of 1924 as Gebrüder Dassler ...
read more
.
Comments
Top
Popular
Newest
Lightweight and tough, its Adidas. I've Black with 3 red stripes the logo of Adidas shoes which I brought a year back. Just few days before that I had purchased Woodland shoes which were too heavy as I just went for its look. So I went for lighter Adidas shoes which are as tough as Woodland and looks fab. And the Adidas pair is the most comfy shoes I'm ever wearing. Don't make a mistake of buying heavy shoes like Woodland. Lightweight and tough, its Adidas.
Adidas shoes are very comfortable and stylish. They come in a variety of designs and colors. Many people prefer Nike because everyone knows the brand. In my opinion both Adidas and Nike are excellent brands. I hate to choose between them because they're both really good brands. I know there can only be one winner but if Nike and Adidas shared the top spot I would be very proud.
Adidas shoes are really powerful in a way. They are affordable with lots of different types of styles. AMAZING QUALITY Adidas last for ages without wearing out. they are stupendous for running and sports. Fantastic! Comfortable they also have good grip so it is easier to climb. I have never bought Nike shoes before because they are too expensive and most of them have been worn. go ADIDAS number 1
Adidas are the best because there are so many of them for example lots of running shoes are stylish like the super good in door shoes the lines make you kick harder balls and the color is magnificent.
I think adidas is the best they are very light I have a pair of there football cleats and there so light I had a pair of nikes but they just weighted too much and not comfortable plus nikes are expensive. I think adidas has plenty of varitey and color choices. Every other shoe brand does not have cleats and adidas has a lot of choices I would them first
It's great luck to me as I got a chance to grab some Adidas stuffs with me also I would like to buy more and more stuffs from Adidas as its feel good factor for me, thanks Adidas to give us such a wide range of collection in sports stuff
Best shoe brand out there adidas has a massive variety in shoe options the biggest difference I can see with adidas and Nike is that when adidas goes into a sport they go all in. Not only making shoes for that sport but making the equipment as well.
Adidas are Awesome! Also they are very good shoes, and original. Whenever I play a sport I always see someone wearing Adidas not Nike not Jordan but Adidas. Adidas makes lots of good shoes for every sport. Of course we can't forget the price the price is very low. This is why Adidas are #1.
I have a pair of size 12 Adidas bowling shoes that I normally wear. They are admired by many of my friends but when I go to my friends house, sit on the couch, take off my shoes, and put my feet on my friend's leg, my friend can smell my feet. Apparently, Adidas shoes make my feet stink! Still, cool style though!
Adidas shoes are Spectacular! They are great for running, comfortable, cheap and very high standard in quality. I bought Adidas shoes and they lasted for a year and 1 month well I still have them. Adidas shoes are very fit able and I strongly believe Adidas should be number 1!
Adidas is the Best. Its shoes are fast and makes us sprint faster. Their technology is no match for Nike. Although I appreciate Nike but it looks like they want faster because its prices are usually too high. If you want to see a real player, a real successful player wearing these shoes then take Lionel Messi, Robin Van Persie and many more. So lets all say ''ADIDAS USED TO BE BEST, IT IS BEST and IT WILL BE BEST! '' ADIDAS FANS!
I love Adidas because every pair I have had has lasted at least 2 years, even as my everyday shoes. Every pair of Nike's I had tore up within a few months so I quit buying them, Adidas all the way
Adidas over rules most shoe brand because its shoes are well designed and are really comfortable I own Nike's and Adidas so between those two Adidas is the best.
Look Adidas is the best it has very comfortable and easy to walk and run I have tried the shoes of nike, puma but Adidas is the best Nike takes a lot of money and the shoes are pethatic Adidas the! It has contract with some great sportsmen like Kevin Peterson, and the little master Sachin Tendulkar and it also has contract with my favourite clubs like Real Madrid and the Red Devils, Manchester United I would rate Adidas then Nike, sorry I should not say that nike's shoes are pethatic they are also good but Adidas number number 1 Nike no.2. Pakistan zindabad
In terms of sneakers, it's no question that Nike has the upper hand. However, this low at refers to sport shoes, and with boost, adidas far eclipses nike's running shoes. The ultra boost also has the advantage of being very stylish and going with many outfits - Thicc_Neeson
Best performance shoes out there! I love em. They match everything I have and the customization is so in depth it is the best customizing in the world.
Best shoes ever very comfortable and players like kaka and Messi wears it so it is the best shoes and very light nike very uncomfortable and ugly
Adizero derrick rose's are awesome 9.8 derrick rose adidas are really comfortable and light and they are representing katy perry and lionel messi
Its a very nice brand, very creative. The brand has a lot of designs, really durable, more durable than Nike, I can truly say. Last long, you don't waste your money on anything!
The shoes are reliable and reasonable, I bought a pair of sneakers for my school and felt them very comfortable.
Adidas are really nice shoes Nike can't beat them in there sportswear like cleats and Adidas don't where out easily and they aren't overpriced as much as Nike
Adidas have the best ever technology and material to be used in shoes. They are putting electronic devices in the shoes and it is the next generation of footwear. Nothing matches adidas in terms of style.
It shoes the best and should be number one. Comfortable and good looking shoes. I remember that all olympic games have this brand.
Adidas is best brand in world... And it has many selections and it is very comfortable 2 use...
I love Adidas shoes very much
They are comfortable and who cares about the style its not the shoe that makes you look good its you who makes the shoe look good for the last few years I have always wore adidas and I have flat feet so my doctor said that I need to wear insuls to make my feet better well I don't need insuls when I wear adidas but I do when I wear any other shoe so thanks to adidas I can play basketball comfortably again