Sarah Brightman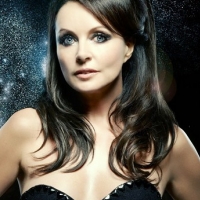 Found on i.telegraph.co.uk
Comments
Top
Popular
Newest
Twenty years ago, I discovered an extraordinary voice when I was a voice student, From "The Phantom Of The Opera", then "Dive". Ever since, She is one of my priorities and my most favorite singer in the whole world! Her voice can touch my soul and no matter what which repertoire that she choose to sing is always incredibly beautiful. This woman is a true Diva! Just love her! :-)
Her vocal range can adapt to any style of music out there, and that is a very rare thing to find! Sarah's crytalline voice fills everyone with a sense of a divine presence that can be felt no other way!
"Sarah Brightman was and always be a true "Classical Diva" and "An Angel of Music" her is not only shows outside but also inside she might not that young compare to the femmes now a days but certainly she is "An Essence of A Woman". - Joshua
Sarah Brightman has a style all to her own. Many have tried to copy her style and emulation is the finest kind of flattery. Theres a reason why she is the best selling soprano in the world. Sarah Brightman does not just sing to you, Sarah moves you in ways that are bolth wonderful and hard to explain.
Sarah Brightman is perfection in voice and in looks. If ever there was a true Diva, meaning a woman with both the talent and personna to carry it off with class and flash, then Sarah is the true Diva and deserves to be at the very top of this list.
All the others can be self-called "queens", "divas", "goddessess", but she is the Empress by all terms! Example above all examples how one lady should be. Not the mention the professionalism on the stage; manners, moves... She is unreachable!
She's the best singer at this moment. Her music and voice touches my heart. Her concert HAREM was amazing. The best concert and show I've ever seen. She's the most selling diva at this moment. That's why she's number one.

Jos
She is a Diva indeed! Such a divine presence on stage... You have to be born with that, not learn. Many other singers should just watch and learn-they are acting like a monkeys;kicking, screaming, making so ugly faces... God sand Sarah to show what music means! Sarah-forever!

Sarah Brightman is amazing in every way. She is not only, in my opinion, the most incredible female voice of all time, she is stunningly beautiful. She is highly intelligent, creative and adventurous. There is no comparison to this outstanding woman.
Unparalleled voice range, good dancing skills, plays the piano very well, acrobatic. Harem concert tour can be said that it was the victory of light over darkness. Something so good, I have never seen before and do not know if I ever saw again.
No voice equal, no one can go upppppppp, then come dowwwwwwwn, then be
levvvvvvvel, and a creative mind to boot. Composes, plays instruments, acts, sings, hmmmmm, when will the recognition come as best of this era, 1990' thru the first decade of the twenty first century?


Sarah Brightman is one of the most outstanding sopranos I've heard in years. From Opera, to Pop Rock, and more Sarah brings it home.

Lovely lady, lovely voice, she is just the best!

Mary Pominville
Beautiful, talented, and best of all - humble. Although her stage shows show vast amounts of extravagance, her very down to Earth, level-headed mannerisms off-stage show that she is a true lady.
I love the way she can sing classical and pop separately and combined. And that oh so beautiful voice that can be mesmerizing. To me she personifies the true meaning of what a "Diva" is. - LaRoseDamo
I love Sarah. Love her fantastic voice, love her angelic voice. Though she only came to Chian few times, I still appreciate her. Hope for her new album and really hope she can come to China more often!
Sarah Brightman is on of the best living artists, is educated, classy, she remains that a true artist is not the best voice or the best singing quality, a true artist is who has a great attitude. She's not simply a diva. She's THE DIVA
She is the best singe in the world well that's mi opinion of her and is amazing how she can sin like an angel and is fantastic all the thing that she do for all the people and the thing that she sing... I really like it so much!
She is just perfect, the one who has to be on Olympic Games is she, I mean her voice is beautiful she is very elegant and sweet, there are no words to describe her, SARAH BRIGHTMAN FOREVER!
She is amazing, awesome, magnificent, makes us sigh and feel like an angel sings the ear and even for many is a ray of light and a great, magnificent inspiration, she is simply an authentic and perfect singer
She has the voice of an angel. A voice that inspired famous composer, Andrew Lloyd Webber, to write his famous musical the phantom of the opera. She is truly the an angel of music.
Everything she does is from another world her music is so fresh and powerful at the same time.Her voice is unique and gorgeous.She is also very classy and humble.I totally love her
No-one comes close in either vocal ability or the ability to put on a fantastic show. Her refusal to stick only to the most 'commercial' music is an inpiration, and is how it should always be done.
With her amazing natural talent and personality she still finds time for her fans. She's done for opera music what Elvis did for rock and blues. No one can beat her when it comes to singing.
Sarah deserves to sit on the first rank! Even though she is now 52 years old but she just keeps on working for her music and dedicates it to her faithful fans. No wonder if all people around the world love her so much, she is so full of surprises... Her upcoming album DREAMCHASER undoubtedly shall make us amazed! - ilambrightman
Sarah is fantastic- ive seen her live and if whitney can sing live opera and pop for 2 hours then get in a giant swing and still sound great than ill marry bobby brown!
Related Lists

Best Sarah Brightman Songs
Best Songs From Sarah Brightman's As I Came Of Age

Best Songs From Sarah Brightman's Dive
Best Songs From Sarah Brightman's Fly