Top Ten Trap Rappers of All Time
Top Ten Trap Rappers Of All Time, Trap Music is associated with shouter drug lords who sell records and dope.
The Top Ten
1
Gucci Mane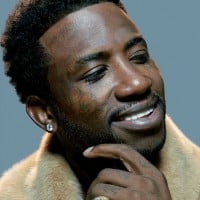 Radric Delantic Davis, known professionally as Gucci Mane, is an American rapper who has released 12 studio albums and over 70 mixtapes. In 2007, he founded his own label, 1017 Records. He helped to pioneer the hip hop subgenre of trap music alongside fellow Atlanta-based rappers T.I. and Young Jeezy. ...read more.
He has an ice cream cone on his face
Burrr is just The Godfather of Trap music period!
Trap God, Trap Back, Trap House, Back To The Trap House, and Trap God II is coming out!
I will birth his kids - autieD
29 Comments
2
Travis Scott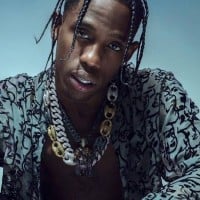 Jacques Webster, better known by his stage name Travis Scott, is an American hip hop recording artist, record producer and musician from Houston, Texas.
He's the best. No cap
This bro made the best album ever, rodeo is insane
BOAT
Released the best trap album of all time (Rodeo) deserves the number 1 spot in my opinion
45 Comments
3
Future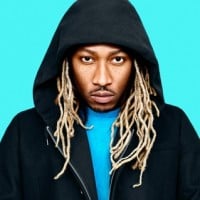 GOAT, best trap discography by a mile, the way he makes you feel his lyrics by spilling his heart out in the booth and warping his vocals, no competition
Ugh so many garbage rappers in the Trap scene - DarkBoi-X
He is the king
A lot of people say he is trash and if it weren't for autotune he would be no where. Now I'm not saying he doesn't use autotune but if you watch any interview is voice sounds already robotic almost. If you watch his freestyles he's honestly a pretty good rapper and he also seems like a really cool guy.
31 Comments
4
Denzel Curry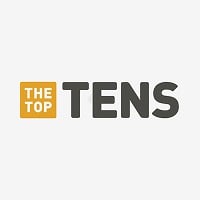 Denzel Rae Don Curry (born February 16, 1995) is an American rapper and songwriter from Carol City, Florida. He released his debut full-length album, titled Nostalgic 64 on September 3, 2013. His second full-length album, titled Imperial, was released on March 9, 2016.
Denzel curry is better than Gucci mane
He is decent, but not that great. Pretty average in my opinion. - DaWyteNight
He's the best no cap
Clout. Cobain all day
11 Comments
5
Migos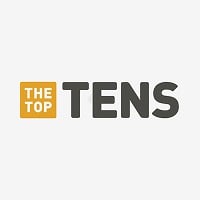 Migos is an American hip hop trio from Lawrenceville, Georgia, founded in 2008. They are composed of three rappers known by their stage names Takeoff, Quavo and Offset.
They are fast and there song beat is insane
Love them
There songs are catchy
There are no words to describe their awesomeness
There beats are insane and they kill most of there songs.
My best trap gang all times
26 Comments
6
TI
King of trap no doubt
He should definitely be number 1
Gucci can come second - Genesyis
I started listening to rap music for him, great trapper but better rapper
This king straight out the trap, Bankhead! #1
21 Comments
7
Lil Uzi Vert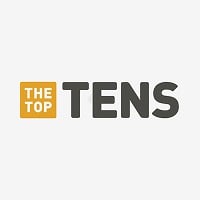 Symere Woods, better known by his stage name Lil Uzi Vert, is an American hip hop recording artist and songwriter.
You can't compare to him with anyone he is so rare and different from the rest
The best
This guy sounds like a cartoon character on crack
Nice flow and voice, great production, catchy hooks, pretty good lyrics, it's lit.
15 Comments
8
Chief Keef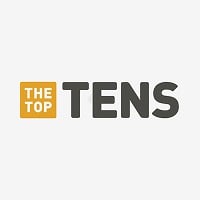 Keith Cozart, better known by his stage name Chief Keef, is an American rapper and record producer from Chicago, Illinois.
Even though he's a bit underrated and sounds like someone that gets triggered in every song he is amazing he makes fire beats like I Don't like Love sosa. The others are considered the best just because of a one hit wonder. I do like young thug and lil uzi vert and Migos. So if you're into trap then maybe you should check him out. You might love Sosa
He's really hard to understand but Love Sosa is great
Very overhated, but he's drill not trap
My favorite player butler and I have a butler...
16 Comments
9
Young Thug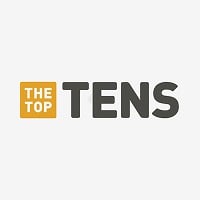 Jeffrey Lamar Williams, better known by his stage name Young Thug, is an American rapper from Atlanta, Georgia. He became known for his commercial debut single 'Stoner', as well as other songs such as 'Check', 'Digits', and 'Best Friend' ...read more.
Love his high pitched voice
People don't give this guy a chance but he actually makes good songs and if you actually read the lyrics of his good songs he is kinda lyrical.
One of the best beat riders in the game
He is the best out there and in my opinion he is really good all I can say is keep it up and stay true to yourself and leave the negativity
14 Comments
10
XXXTencaion
His is a legend of trap
The best of the best moments with his songs
He died for the fans, his death cannot be a coincidence. He created THIS albums "? " and "Skins". There is a collaboration between him and Lil Pump.
Most influential rapper of this entire generation. The whole 90s and 2000s babies era
20 Comments
The Contenders
11
Waka Flocka Flame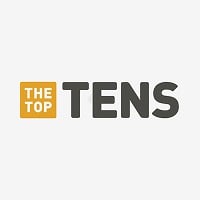 Juaquin James Malphurs, better known by his stage name Waka Flocka Flame or simply Waka Flocka, is an American rapper from Atlanta, Georgia.
Waka and Lex along with Future pioneered modern trap.
Hard in the paint down with gucci
Waka is rugged.
Always preferred him over gucci mane - DaWyteNight
3 Comments
12
Yo Gotti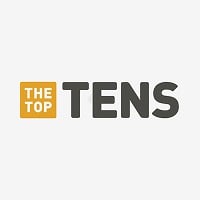 Mario Mims, better known by his stage name Yo Gotti, is an American rapper. In 1996, Gotti released his debut album Youngsta's On a Come Up under the alias Lil Yo.
New To The Game but good at the trap
A true voice of the streets here.
Yo gotti is the best
He b4 Ross & jeezy
3 Comments
13
A$AP Rocky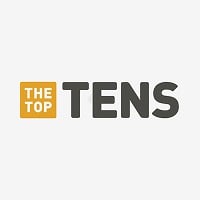 Rakim Mayers, better known by his stage name ASAP Rocky, is an American rapper, record producer, director and actor from Harlem, New York.
He is a rap and fashion icon
Yeah he cool - DarkBoi-X
I'm an A$AP fan but he's no trap rapper
I like A$AP Rocky very much. He is one of the best american rapper, but even not a trap Rapper.
4 Comments
14
Kevin Gates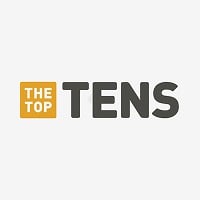 Kevin Jerome Gilyard, better known by his stage name Kevin Gates, is an American rapper, singer, and entrepreneur from Baton Rouge, Louisiana.
Gates on top
How is Kevin not higher up on here? He is definitely in the Trap section, and is amazing. La Familia, for example is amazing.
I agree with you, but La Familia is a terrible example. He is a Dow Jones rapper (up-and-down). One song he'll kill it, and the next he will rhyme a bunch of elementary bull over a hard beat.
Kevin Gates should be at least in 1st or 2nd place he's my favorite
3 Comments
15
2 Chainz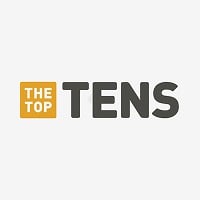 Tauheed Epps, known by his stage names 2 Chainz and formerly Tity Boi, is an American rapper from College Park, Georgia, and is often regarded as one of the most mediocre rappers of recent years. He started out in the southern rap duo Playaz Circle with fellow rapper Dolla Boy, before he would become ...read more.
Most garbage rapper of all time to be honest.
2 Chainz - Crack, enough Said
His songs don't even make sense and are so boring
Oh that is so true! He has the worst lyrics ever! - AlphaQ
4 Comments
16
Juicy J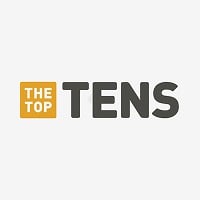 Jordan Houston, known by his stage name Juicy J, is an American rapper from Memphis, Tennessee. He was originally part of the Memphis rap group Three 6 Mafia (originally called Triple 6 Mafia), however he would leave the group and sign to Wiz Khalifa's Taylor Gang in exchange for more money and solo ...read more.
Juicy J and Three 6 Mafia are the originators of trap and you can definitely hear it in all the dark three 6 beats
Mystic stylez is the illmatic of trap rap
Dope
17
Lil Herb
He kills it on every track him and young pappy. Don't no one snap on a track like those two the difference is pappy bangs gang and lil herb hits home and snaps off about reality and how life is
Why is he down here, he should be up
18
21 Savage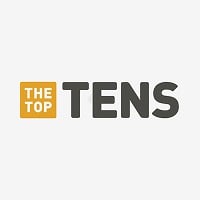 Shayaa Bin Abraham-Joseph (born October 22, 1992), better known by his stage name 21 Savage, is an American rapper. He received attention for projects such as Free Guwop (2015) as well as Savage Mode (2016, with Metro Boomin) before going on to release his debut album, Issa Album (2017). He is best ...read more.
It's the best
Yo 21 I know you're a celebrity listen don't listen to the people who say your songs are garbage your future is in your hands make a lit album signed your biggest fan Dominic keep it up and keep working with post
Coolest person in Trap...he is dope.
Most boring rapper alive - DaWyteNight
7 Comments
19
Young Jeezy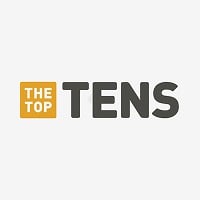 Young Jeezy is a hip hop artist from Atlanta, Georgia. He is most known for his album "Let's Get It: Thug Motivation 101", his loud, distinctive rap voice, his song "Put On", his longtime beef with rapper Gucci Mane, and for his tough talk and street lyrics.
Best trap rapper of all time
Great beats, horrible rapping and lyrics - DaWyteNight
One of the original trap rappers in the industry
All The Thug Motivations Plus The Real Is Back.
3 Comments
20
Rick Ross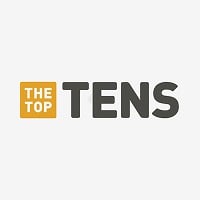 William Leonard Roberts II, better known by his stage name Rick Ross, is an American rapper and entrepreneur.
Ross raps from the perspective of a drug lord not a low level trap dealer
Rick Ross is a boss
he sucks
Nope - JakeNasty92
3 Comments
21
Ace Hood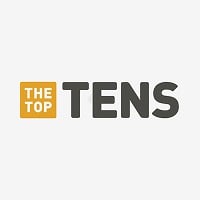 Antoine McColister, better known by his stage name Ace Hood, is an American rapper. He was born in Port St. Lucie, Florida and raised in Deerfield Beach, Florida.
Unlike Plies, Jeezy, Rick Ross, Gucci Mane and other mainstream southern rappers from the 2000's, this dude can actually spit. - DaWyteNight
Ace hood one the best
22
Lil Yachty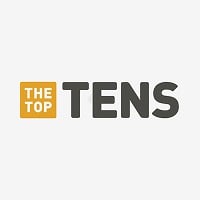 Miles Parks McCollum, known professionally as Lil Yachty, is an American rapper, singer and songwriter. Yachty first gained recognition in August 2015 for his singles "One Night" and "Minnesota" from his debut EP Summer Songs. He released his debut mixtape Lil Boat in March 2016.
Top 10 best trap rapper super underrated makes all kinds of music different vibes he is very good this man needs more respect!
I love his songs and his style of rapping and he is by far my favorite
Best rapper ever...i love this guy
Best
5 Comments
23
Drake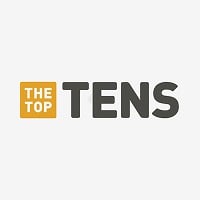 Aubrey Drake Graham, known professionally as Drake, is a Canadian rapper, singer, songwriter, record producer and actor, born on October 24, 1986 in Toronto, Canada. He started his career on Canadian reality show "Degrassi: The Next Generation".
Is not now nor has ever been a trap rapper
Just too nice wit it...come on keep it 100 ain't many out there that can even stand on the same stage as Drake...the future Jay Z in the making
You used to call me on my cell phone
He's the most seen
14 Comments
24
Lil Boosie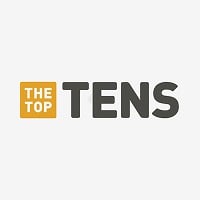 Torrence Hatch, born November 14, 1982, is an American rapper from Baton Rouge, Louisiana. He released his first independent album 'Youngest of the Camp' in 2000, followed by "For My Thugs" in 2002. He released two collaboration albums with Webbie, Ghetto Stories in 2003 and Gangsta Musik in 2004. In ...read more.
25
Ski Mask the Slump God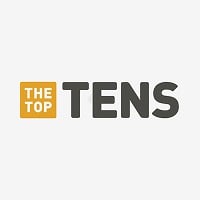 He is great has good flow I would put him up there with legends #iconic
YOU can't ARGUE HIS BEATS ARE FIRE
Best flow in the game
Flows isninic
1 Comment
26
Playboi Carti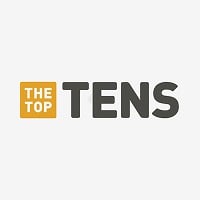 Very influential upcoming artist
Carti has the best production in the industry
Beats are fire
Dunno what the hell he's saying.
1 Comment
27
Lil B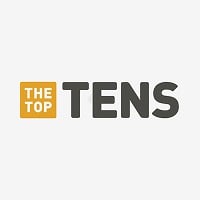 Brandon Christopher McCartney, professionally known as Lil B and often known as The BasedGod, is an American rapper, record producer, author, activist and motivational speaker from Berkeley, California. He is often regarded as the pioneer of cloud rap.
Lil b has so much more swag than these other rappers
28
Young Buck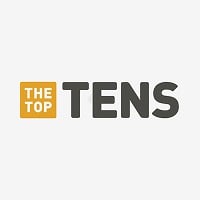 David Darnell Brown, best known by his stage name Young Buck, is an American rapper. Buck is a former member of the hip hop group UTP Playas.
29
Post Malone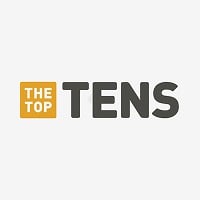 Austin Richard Post (born July 4, 1995), known professionally as Post Malone, is an American singer, rapper, songwriter, record producer, and guitarist.
My favorite, legend!
Yoo nice
Am getting mad because of him
The best
7 Comments
30
Lil Pump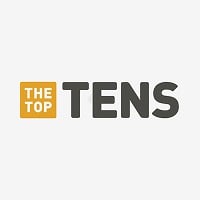 Gazzy Garcia (known professionally as Lil Pump, born August 17th, 2000) is an American rapper, producer and songwriter. Gazzy began his career in 2016 with a collaboration freestyle with Smokepurpp, which was eventually posted in Soundcloud to popular success. He broke out to mainstream the following ...read more.
Yum
My favorite trapper. Lil pump is 100% a lyrical genius and is a whole nother level from 21 Savage and XXXTentacion. ESKETIT!
Usually crapped on by stupid teens who think they're so woke listening to "real rap" like Em and Pac.
To me, Lil Pump is great the same way the Ramones were great - short, energetic reworking of the genre that came before, agressivly induldging in reckless behavior in exciting ways. Hate on him all you want but he's just doing what the Ramones and countless artists before him have done. Maybe a little too repetitive, but it's really not that bad, it's just that sometimes he could have filled another bar but just repeats a previous bar. People blow that problem with him way out of proportion though. - epicness2099
LIL PUMP IS A GENIUS!
4 Comments
31
Lil Peep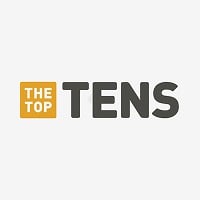 Gustav Elijah Åhr, known professionally as Lil Peep, was an American rapper, singer, songwriter and model.
Look At The Stars Tonight...
Rip lil peep
Lil Peep is alright but emo rap sucks to be honest
A special rapper that was peaceful and creative, my favorite of all time, rest in peace legend.
9 Comments
32
YoungBoy Never Broke Again
Should be higher in the ranking
Man he's the best that ever came out
Youngboy kill his music he is the best rapper in my house
Is this a name or address
2 Comments
33
Game
Gruff voice lyrical flow westside blood CBP six fours and switches the very best
20? Really? That's Underrated as hell...has a great flow check out doc 1 and 2
He's really 32 come on man he's a gangsta blood put him in the top 10
He one of my favorites
1 Comment
34
Fetty Wap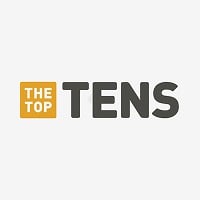 Willie Maxwell II, better known by his stage name Fetty Wap, is an American hip hop recording artist from Paterson, New Jersey.
King of trap
He should be in the top five
I like how Fetty Wap's music is bouncy and fun to listen to a song well as his voice although it's hard to understand it's sounds great. 10/10. Easily the best Trap artist of all time. - AlphaQ
If you can call muffled sounding caterwauling rap music, fine by me
12 Comments
35
Fabulous
Fab is cool wit me
Rappers say they trappers and trappers think they rappers
He is not a trap rapper what
Gtfoh! Fabolous is not a trap rapper
1 Comment
36 Yung Lean
38
Lil Wayne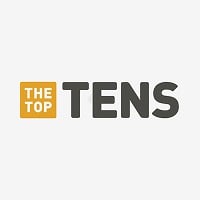 Dwayne Michael Carter, Jr. is an American hip hop artist and is often referred to as one of the worst rappers of all time. He was signed to Cash Money Records by Birdman at a young age. Before he became a household name and the artist he is today, he was 1 quarter of the southern rap group The Hot Boys, ...read more.
Greatest
Lil wayne is a boss, I just get pissed of when people say nonsense about him. He made me get to love trap rap, which am going to evolve sooner or later.
Lil wayne your a boss.
Unique voice to accompany the beat
Lil Wayne is in his own category.
2 Comments
39
Rich the Kid
He dope and got rhymes
A god
Really invented a new wave PLUG
Real c.e.o though...rich is the best
40
$uicideboy$
Just heavy shieet
INSANE
The best rappers of all time
Scrimm makes all of there fire beats
1 Comment
41
Sfera Ebbasta
The best of the best
He can't rap at all
Best trapper in Europe! Love from France
BEST SINGER EVER, THE BEST VOICE OF ALL TIME...ITALIAN HONOR...THE BEST SINGERS OF ALL TIMES - Demydem
3 Comments
42 ITSOKTOCRY
43
Notorious B.I.G.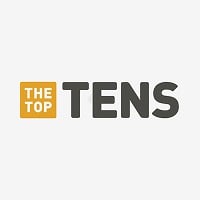 Christopher George Latore Wallace, born May 21, 1972, better known by his stage name The Notorious B.I.G (sometimes Biggie Smalls or just simply Biggie), is an American rapper from Brooklyn, New York. On March 9, 1997, he was murdered in a drive by shooting in Los Angeles, California at the age of only ...read more.
Way too low on this list. He's by far one of the best rappers of all time. - Smash64
Disrespect to Biggie and everyone else on this list
Number 1
I like Tupac and Biggie, but calling Biggie trap music is like calling Tupac trap music.
2 Comments
44
Kodak Black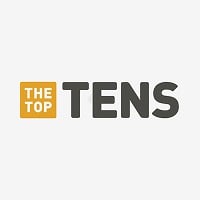 Bill K. Kapri is an American rapper better known by his stage name Kodak Black. He is noted for his singles "Roll in Peace", "Tunnel Vision", and "No Flockin", as well as his numerous legal issues.
Unique voice
He fire! Talk about the street life flawrida boyy..
46
Starlito
Should be way higher
Serious? Why is Starlito or Young Dolph not in this bitch. Juicy J over young jeezy as well
47
A$AP Ferg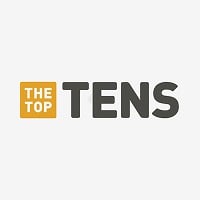 Plain Jane is so good
Ride with the mob
I'm On A New Level is a great song
48 Nick Prosper
49
Pimp C
What he is best
Houston Old Head, RIP
50
Fredo Santana
Fredo is the trap king
They call him trap king fredo for a reason
He one of the best trappers with
ain't no money like trap money
Fred's young trap king got bricks in the matress
PSearch List
Related Lists

Top Ten Best Anime Traps
Top 10 Strongest Trap Team Skylanders

Best Trap Rap Songs of All Time
Best Traps from the Home Alone Series
List StatsCreated 10 Feb 2013
Updated 10 Nov 2019
3,000 votes
95 listings
6 years, 308 days old

Top Remixes (13)

1. Future
2. Gucci Mane
3. Kevin Gates
HammerJones22

1. Travis Scott
2. Migos
3. Lil Uzi Vert
ProPanda

1. Denzel Curry
2. Ski Mask the Slump God
3. Migos
AlphaQ
View All 13
Error Reporting
See a factual error in these listings? Report it
here
.