Best True Indie Film Directors
The Best True Indie Film Directors is a list of directors who are true indie, not just directors who were indie; but directors who continually work in indie film: true indie film not just a film that doesn't come from Warner Brother's or Paramount.
The Top Ten
1
Jack Skyyler
Low Budget, Indie Film Director, able to turn a no budget film into a feature with a serious production value!
Multi-talented:
Producer of 17 films
Director of 9 films
Writer of 7 films
Jack lets an actor work. He is open to any and all suggestions. Also an actors director. I hope to work with him again soon.
Best Known for:
Night aboard the Salem (2013)
Isabel: a Love Story (2013)
Infested Ship (2012)
Hitting the Wall (2011)
2
Giorgio Serafini
Even though I know it's just we're fans of hope, but I still think that is suitable for you. Monday couple fighting!
Giorgio's film Johnny's Gone will blow your mind!
Best Known for:
Johnny's Gone (2011)
Game of Death (2010)
Gente di mare (2005)
Orgoglio (2004)
3
Mike Cahill
Best Known for:
I Origins (2014)
Another Earth (2011)
Leonard Cohen: I'm Your Man (2005)
Boxers and Ballerinas (2004)
4
Mark L. Lester
Best Known for:
Showdown in Little Tokyo (1991)
Commando (1985)
Firestarter (1984)
Class of 1984 (1982)
5
Edward Burns
Best Known for:
Newlyweds (2011)
The Groomsmen (2006)
She's the One (1996)
The Brothers McMullen (1995)
6
Alex Zinzopoulos
Writer/Director of Suicide Party: Project 0!
Director of Life in a Straight World!
Best Known for:
Death of Love
Infested Ship
Night aboard the Salem
Skookum: the Hunt for Bigfoot
7
David Bruckner
The Amityville Horror: The Lost Tapes (2014)
V/H/S (2012)
Talk Show (2011)
The Signal (2007)
8
Les Mahoney
Best Known for:
It's Good to be a Gangster (2013)
The Poet (2012)
Falling in Love... Without a Paddle! (2009)
9
Tony Severio
Actors director. Organized and knows what he wants. I found him very easy to communicate with. He will have a long future as director. I look forward to future projects with him.
Excellent director and very creative. Can move easily in any genre. Look forward to his next project!
Great guy to work with. Enthusiastic and full of energy on the the set. Pure creativity!
Best all-around director I know keep up the good work Tony
10
Chip Mefford
Best Known for:
Love Death (2014)
The Contenders
11
Wes Anderson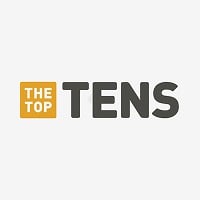 Wesley Wales Anderson is an American filmmaker. His films are known for their distinctive visual and narrative styles.
12
Jimmy Traynor
He made 139 indie movies. Short and features.
Known for shooting movies in 32 hours.
13
Shane Ryan
Best Known for:
Amateur Porn Star Killer 2 (2008)
Amateur Porn Star Killer (2006)
Amateur Porn Star Killer 3: The Final Chapter (2009)
Warning! Pedophile Released (2009)
14
Tommy Wiseau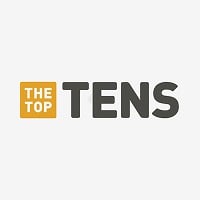 Thomas Wiseau is a European-American actor and filmmaker. He wrote, produced, directed, and starred in the 2003 film The Room, which has been described by many critics as one of the worst movies ever made and has gained cult film status.
15
Dan Bush
Best Known for:
Ghost of Old Highways (2012)
A Day in the Life (2006)
The Signal (2007)
Goodbye Day (2003)
16
Tara Cardinal
Best Known for:
Red Reaper
Scarlet Samurai
17 Joel Brook
18
Ross W. Clarkson
Best Known for:
Street Fight
Bad Romance
19 Nicolas Winding Refn
BAdd New Item