Top Ten Best Twenty One Pilots Songs
ChristianDavid
I only made this list because I hadn't seen it yet on this site. Hopefully people will come to it eventually.
The Top Ten
1
Car Radio

This song is so good it sends chills down my spine whenever I listen to it. Not to mention the abrupt beats and instrumentals at 2:57 and 3:56. It's the kind of song that makes you want to drop everything and just concentrate only on it until it gets over.
I like this! It's a nice song.
Overrated, good, but overrated. - KRX
yes
141 Comments
2
Holding on to You

This is an absolute masterpiece! Right from the lyrics to the video, it's amazing. Definitely one of their finest!
Definitely one of my favorites. Car radio is amazing, but I prefer how Holding on to You sounds. it's more uplifting, whereas car radio really brings me down. Like the whole "lean with it rock with it" part in this song makes me want to dance every time. This is for sure my favorite song on Vessel, and in the top 3 of my favorite twenty one pilots songs
Just look at the lyrics. So powerful.
This is the first song I heard by them, and now I can sing the whole song. "tie a noose around your mind loose enough to breath fine" is one of the best lyrics. And the transition from "entertain my faith" to "lean with it rock with it" is bomb.
117 Comments
3
Migraine

Am I the only one I know

Waging my wars behind my face and above my throat

Shadows will scream that I'm alone

I-I-I I've got a migraine

And my pain will range from up, down, and sideways

Thank God it's Friday cause Fridays will always be better than Sundays

'Cause Sundays are my suicide days

I don't know why they always seem so dismal

Thunderstorms, clouds, snow and a slight drizzle

Whether it's the weather or the ledges by my bed

Sometimes death seems better than the migraine in my head

Let it be said what the headache represents

It's me defending in suspense

It's me suspended in a defenseless test

Being tested by a ruthless examiner

That's represented best by my depressing thoughts

I do not have writer's block my writer just hates the clock

It will not let me sleep I guess I'll sleep when I'm dead

And sometimes death seems better than the migraine in my ...more - alpacacupid
Depresssing thoughts
The beat is amazing, the lyrics go deeper the more you listen to them, and his voice is honest and raw; this is what TOP sounds like and this is why their music saves people too. Open, honest, and comparable to what we go through!
So many meaningful quotes to this song. "Sometimes to stay alive you gotta kill your mind","Sometimes death seems better than the migraine in my head" "I am not as fine as I seem", "behind my eyelids are islands of violence", "I know we made it this far, kid" For someone going through depression, these are what get me through a lot.
72 Comments
4
Ode to Sleep

The Bohemian Rhapsody of Twenty One Pilots. - KRX
I'm a pretty big fan of twenty one pilots, and their music is so amazingly strange that you can't really pick any song out as bad. In fact, almost all of their songs are absolutely fantastic. But I don't think any song represents the band as well as this song. The deep lyrics of Migraine and Car Radio, the intense rapping of Holding on to You, and the synth pop of Tear in My Heart make this an interesting, tempo changing journey of a song. But there is also something at the core of this song that just resonates with me. It's a sense of hope and an urge to fight back that you don't hear in too many of their songs. Pair this with one of the most awesome beats and bass in any of their songs and you get the best TOP song yet.
Awesome song - Ivymist
Not a diehard TOP fan, but I am a big one, and their lyrics never cease to amaze me. The thought that goes into their songs is incredible, and are constantly examined to define their meaning. Though Stressed Out and Ride may be the ones everyone knows, but those who listen a little deeper know that those are by no means their best songs. Personally, I think The Pantaloon, Trapdoor, this song, Run and Go, Migraine, Polarize, and Message Man are their true and best songs. Keep it up Twenty One Pilots... I think you're starting your own genre here. - cartaris101
98 Comments
5
Stressed Out

As a 16 year old guy and many responsibilities of being the oldest child and having to grow up the quickest and then seeing life speed on by these 16 years have gone too fast and this song makes me sad because like he says he wishes he could turn back time to the good dope days when his momma used to sing him to sleep when he was stressed out. I feel the same way wanting to be a kid again no worries having fun with friend playing childish games that you had the most fun in the world and now I have to wake up and grow up and start making money. This song is genuine and very heartfelt for me.
Stressed Out, Heathens, and Ride are my favorite Twenty One Pilots songs.
There is no description in the English language that can adequately describe this song, it's just such a work of art that I don't think I can do it justice. If you haven't listened to it yet, stop reading this and go listen to it! If you have listened to it, then you too should stop reading this and go listen to it!
Stressed Out and Heathens are my favorite Twenty One Pilots songs.
173 Comments
6
Heavydirtysoul

Super emotionally compelling
Greatest song ever!
Can you save my heavy dinosaur? -Twenty One Pilots
Super-Incredible!
66 Comments
7
Guns for Hands

This song is a little weird but I Love it! - Ivymist
This song can describe many different kids. For them to come up of this is amazing!
I truly believe this is the best song ever written. I went through a pretty big twenty one pilots phase and this is one of the only songs I can still listen to on repeat. the second the drums kick in I get chills, and when the chorus starts, I always tear up. Guns for Hands is incredible.
It is a happy sounding song, and at the same time has very deep and meaningful lyrics to go along with it. Generally, it is a big favourite of the Skeleton Clique.
39 Comments
8
Ride

This Song deserve to be number one on the list
Just simply great, the change of heavy and soft vocals is amazing
Nice! - Ivymist
Good track!
95 Comments
9
Heathens

All my friends are eating steak and snow
This was the first 21 pilots song I Ever listened! I love this band - Ivymist
Its an incredible song.
All my friends are heathens take it slow

THE BEST LINE!
134 Comments
10
Kitchen Sink
This song is very beautiful. While so are most of the other songs on this list, it deserves to be higher up. I mean, #10?! Really? And of course Heathens, Stressed Out and Ride are higher up for some reason! So enraged...but enough complaining. The song is so meaningful and is all about purpose. The message is purpose. Meaning, things can't just be, they have to have purpose. Why is that? What does it mean? Are the questions that described this song. While I haven't had full on depression like some Twenty One Pilots listeners have, I could sure relate to feeling so useless. And how this song helps so much with that. Going back to the whole purpose thing, the song is trying to say that if something is meaningful to you, and only you, you have a purpose to live! Who else could think of that AND write such a beautiful song about it? None other than Tyler Joseph everyone!
I have never in my life ever heard a song more fitting of the word "beautiful." Not only are the lyrics an absolute masterpiece, but the music is fantastic at the same time. Seriously about the lyrics though, those alone should rocket this song to the top spot. Less people have heard it because it is from their earlier album Regional at Best, but this is deserving of number one. Holding Onto You will probably always be my favorite Twenty One Pilots song for more personal reasons, but Kitchen Sink is definitely their best.
This song sometimes feels so underrated! This song is beautiful and honestly is something I wish others can enjoy too
Kitchen sink is just so meaningful and an amazing, beautiful work of art. Tyler has so much talent at music and writing and it really shows in this song. The song is all about finding a purpose in life, and how we all sometimes feel meaningless. This song discusses a really deep topic, and Tyler's amazing talent just polishes it off. This song should definitely be number one.
140 Comments
The Contenders
11
House of Gold

Awesome love this one - Ivymist
Haha! RIP Trench... - Astral
This was the first song I learnt how to play on ukulele
Seriously? #9? This deserves WAY better. This is my all time favorite.
67 Comments
12
Tear in My Heart

, didn't play this at concert! WHY?
I love this song - Ivymist
I am 44 years old and got turned on by TOP after hearing Ride. My girlfriend's kids all love them and I have fallen in love with them as well. The 17 year old has seen them twice and now we are taking he whole crew, 17, 14, 13, and 9 to the show in October, can't wait. After listening for 6 months straight, I would say Tear in My Heart is my favorite song along with House of Gold and I really like My Blood as well. Sometimes I can't believe they are only a duo, crazy talented!
My favorite ToP song, but Ride, Stressed Out, and House of Gold all come close. I just love the story the song tells and the uplifting instrumentals. - Astral
54 Comments
13
Trees

Trees isn't even in the top ten? Come on you guys! It's easily one of their best songs. It's hard not to love Tyler's emotional performance and lyrics, along with the powerful drum and synth solo. - Atham
This song is their live masterpiece and is the perfect closer for all their shows. I feel a connection to this song and it gives me hope, joy and peace - JoshHarmer25
Fantastic song - SimeOh
This song is a work of art, and I'm absolutely obsessed. The lyrics and Tyler's voice are so captivating, bringing together the emotion brought out in this song. It's one of my personal favorites of all of their songs. I really hope they always perform this at their shows, not only does it get the crowd pumped, but I think everyone can create their own meaning to it and relate to Trees on different levels.
51 Comments
14
Addict with a Pen

This is such a great song, the lyrics are so diverse than the norm and it gives a whole new meaning to how much I love this band.
I think is a pretty good song - Ivymist
Most of the songs on Twenty One Pilots by Twenty One Pilots are far superior to their other albums. By no means are their other albums bad. Many of their songs have made me cry and made me think. But this album in particular is very thought provoking and just special. You can here the emotion in Tyler's voice and that emotion can transfer off to you and change in for the better.
This song and this album in general shows the vulnerability of Tyler Joseph during this time period. He recognizes that he was guilty of weak communication with God and that he was neglecting the most important relationship in his life. He shows his struggle to get himself back on the right religious path, and himself begging God for forgiveness. The subtly and metaphors in this song make it ever more heart and gutwrenching. It has a bit of a simplicity but also a sense of complexity to it, and it really makes me think. It's a piece of art, and it's sometimes too relatable.
44 Comments
15
The Judge

Okay when I started listening to 21 pilots this was like my favorite! - Ivymist
"I know my soul's freezing
Hell's hot for good reason
So please, take me"

Interpret the song however you like, religiously or not, it's still amazingly meaningful. Whatever problems you might be having, the Judge reassures you in its own, strange, unconventional way. One of my favourite, if not the favourite, TOP song.
This song has amazing lyrics and is always just a great song. It's upbeat to the point where you can be cheered up just by listening to it. This song brings a smile to my face.
Will argue that this is their best song until I die. It's everything good about top in one 5 minute period. The genre switches, the music itself, Tyler's rapping, Tyler's vocal range, and I think Josh's drumming is just fantastic in this one
51 Comments
16
Taxi Cab

So the hearse ran outta gas
This is honestly one of the most incredible songs I have ever heard, both from a musical and lyrical standpoint. If you haven't heard it yet, I highly reccomend it
This song is the best thing ever
Awesome! - Ivymist
32 Comments
17
Fairly Local

love it! - Ivymist
I've been listening to this song on repeat all day so...
Knows exactly where I've been
Fairly Local gripped me tight and raised me from perdition. I'm sorry, but that's the best way I could describe my overwhelming emotions for this song.
35 Comments
18
Lane Boy

Got a really good beat
"don't trus't a perfect person and don't trust a song that's flawless. Best rap and lyrics ever. My favorite song ever. Why is this not in top 5?!? I need an explanation
Great song! - Ivymist
This is easily the best song ever. No one should ever say those words unless they actually know what they are listening to. The song is amazing and different. Its not just another crap song about love. Their songs actually have meaning
40 Comments
19
Doubt

I love this song - Ivymist
I love this song!
Twenty One Pilots have great song lyrics and great beats and I'm pretty sure that's what listeners expect from them; an upbeat and fun song with deep meaning. Doubt specifically is one of my favorites along with The Judge which are both upbeat and meaningful songs and I too do not know why it is not on of the top 5.
This is personally one of my favorite songs by twenty one pilots, and is also my favorite song at the moment. It gives me just this sense of realism and helps me put everything into perspective. "Shaking hands with the dark parts of my thoughts" is a great lyric from this song.
31 Comments
20
Semi-Automatic

Love this song - Ivymist
This song makes me feel something that I can't explain.
This is literally the best song ever
I can relate to it so much and I probably shouldn't lmao. It really hits me is all...
18 Comments
21
Forest
Nice - Ivymist
Its one of the best
I love this song. Weird. So weird how he sings it, but amazing. I love the rap, it's my favorite part and I just listen and sigh "That's my life"
"This situation's becoming dire; my treehouse is on fire and for some reason I smell gas on my hands.. this is not what I had planned, this is not what I had planned! " SO. GOOD.
27 Comments
22
Trapdoor

WHY doesn't ANYONE NOTICE THIS SONG? it's so good...and so underrated
This is the best one! - EllaJoy
This is one of my favorites! love this song - Ivymist
This is beautiful and the line, "Take me out and finish this waste of a life," is truly so, so tragic and yet so horribly relatable, it makes me cry almost every time. The pain in Tyler's voice at times and the sigh at the end are all just chillingly sad and it's a really amazing song. Their best by far (although almost all of their songs are amazing, with 'Friend, Please', 'Guns For Hands', 'Holding On To You', 'Ode To Sleep', 'Migraine', and 'March To The Sea' being notably chilling at some moments.)
18 Comments
23
Truce

Love this song - Ivymist
Truce is so powerful and has very beautiful slow and calming setting, it is also so beautiful because many people (including myself) can connect to the lyrics that are emotional yet amazing. This song is also so empowering, whenever Tyler sings "Stay alive for me", it truly allows me to feel happy inside and allows me to keep a steady head and to be strong when I know that I'm at hard points in my life. All in all, the song Truce is a gift from the Gods and it is helping me and many other fans to stay strong and it allows us to believe that things truly to get better and that anything is possible.
Truce is so powerful and I think the reason people love it so much is because most Twenty One Pilots fans could easily relate to the lyrics. Overall the song is very beautiful and the piano and vocals are very calming and it's definitely one of my favorites even though it makes me cry every time I hear it.
Very gentle and soft. The piano soothes me and calms me when everything else cannot. It's my favorite song despite the fact my favorite album is self titled. It makes me both happy and sad but most of all, it helps me get through each day. "Stay alive, stay alive for me."
34 Comments
24
Fake You Out

Love it! - Ivymist
This song describes how I feel on a day to day basis. I "break" multiple times a day, and I can't complain to anyone because they will just get annoyed with me (this is what has happened every time I've tried to vent to anyone, whether it's my best friend or someone I just met.) So, I'm forced to fake a smile and continue on with my life. And trust me when I say this: I will fake you out.
Fake you out is my personal favourite, I just love the beat, lyrics like "i'll never be what you see inside" I love the message when I first started listening to their music this song was one of my least favourite but over time I listened to it instead of skipping it it finally grew on me and became one of my all time best
This is the first song I got addicted to. Tyler and Josh are two of my favourite celebrities, and I have quite a lot of celebrities I like (Brendon Urie is too perfect okay). This song brings back so many memories for me and it means so much; it's a brilliant song and I hope it gets higher.
19 Comments
25
Jumpsuit

Great song - Ivymist
JUMPSUIT JUMPSUIT COVER ME! This song is just everything. I screamed when I heard it for the first time.
A Twenty One Pilots song that actually has a guitar
Totally the best TOP song
6 Comments
26
Isle of Flightless Birds

Its kinda a weird song but I like it! - Ivymist
This is probably my favourite song like ever right now, everything about it is amazing and it's super underrated too it's just so good.
This song is my number one what I like the most is at the end its him saying this is whats good for me know find whats good for you not the lyrics by the way
I'm very disappointed this song is so low on the list. This song is beautiful, it's art. I shiver every time the chorus hits, the song is so relatable, showing Christianity struggle and other generalised difficulty.. Line that hits me? "Plummet as I sing"
Line that hits me is "we're lining our homes against winding roads and we think the going is tough" - thatguy32
17 Comments
27
Fall Away

Great song! - Ivymist
This is by far the most underrated thing ever - BestGrillIbuki
This
My all time favorite song. Relatable and deep, with raps, and great music. It helps me through anything, and gives me hope, which may be odd considering the lyrics are talking about falling apart, but it really does.
11 Comments
28
Glowing Eyes
I love this song, best song off of Regional at Best, maybe even one of my top 3
1. Pet Cheetah
2. Glowing Eyes
3. Forest
It's just a really great song
The song is a journey and it speaks the unspeakable. To me it's about that place that's dark and obsessions and torturous darkness, yet it's so hard to leave. Somehow you don't want to leave it- you got caught in its cycle. But you need to fight through for the people who need you. This song is beautiful and dark, but ultimately it fights the battle we all need to fight. It's incredible
I love it! - BestGrillIbuki
Oi, guys, guys, guys... This song is OBVIOUSLY the best, why has it fallen off the grid to 39? Dudes, I am holding on to what I know, and this is my 4th favorite song of all time. I mean, Holding on to You is pretty high up, which means there're a bunch of Christians voting on this site, so come on guys, does "Redemption's not that far, and darkness is going down" really not just sell it? What more do you want? An arrow floating above Tyler's head saying: "This dude's best song is Glowing Eyes and I miss Chris Salih and Nick Thomas and Josh Dun can eat himself and Glowing Eyes is super epic and I want Chris and Nick back and P.S. Josh Dun is weird." (How to Steal a Dragon's Sword, anybody?... No? Cause the um... the arrow, and uh you know what whatever. You know what's the worst? When you say "You cannot pass! " and some dude is like: "Dude, it's you shall not pass." I mean seriously. Read.)
13 Comments
29
Goner

So good! - Ivymist
I love the music of Twenty One Pilots because each song is full of emotion. Goner is the prime example of this. It is so raw, honest, and beautiful that it quickly became my favorite song of all time. I have listened to Goner countless times but I still find myself holding my breath and shaking with emotion at the finale.
so god
Goner is an amazing song because it tells how he's breaking away from the blurry side of him while making it fun and interesting to listen to. I can kind of relate, but even if you don't he explains it within the song.
34 Comments
30
Not Today

Great song love it! - Ivymist
My theme song - BestGrillIbuki
This song is so catchy and sounds so happy but in the song one of the lyrics are "Listen I know, this one's a contradiction because of how happy it sounds, when the lyrics are so down." They know how to get someone to tap their foot, and this song does just that and more.
It's amazing. The lyrics are so ingenious and the melody is so unique. - angle12684
16 Comments
31
Hometown

Love it! - Ivymist
After seeing them on tour, this song will always stick with me the most. The visuals were stunning, and there was a magic trick they somehow pulled off that I'll never forget as long as I live
This song is my favorite off Blurryface, such a deep meaning behind the lyrics and a great beat - absolutely love it. Unfortunately, this one is very underrated, if not the most underrated of this album.
It sounds like something my parents would listen to and I still love it because the lyrics are so amazing and meaningful. - AnonymousChick
14 Comments
32
Nico And The Niners

This song is my personal favorite TOP song. It stands out to me because it brings a fictional city to life in a song that portrayes independence and hope.
NICE - Ivymist
I like the beat
This one is seriously amazing what!? Why isn't this at top 10!?
7 Comments
33
Johnny Boy

I love this song so much - Ivymist
This song is so good and relatable in so many ways. Best thing is that it's not blatant, it can mean what you want it to mean. I think it's about someone who's always there, and is used as a punching bag, people make he/she feel bad to make themselves feel better because they know that they'll always come back no matter how much you hurt them. And then they have enough and everyone looks down at them because they're always supposed to be there for you. That's just my interpretation of it, there are so many.
This masterpiece is about how a good friend you can rely on to do the right thing is falling away, and tyler will do anything to help him back to his old glory "and I will carry all your names and I will carry all your names " best part
Extremely underrated. To me it can be about someone who always helps other people and he contemplates suicide and God tries to talk him out of it. Johnny boy represents any John Doe - nickay
12 Comments
34
Bandito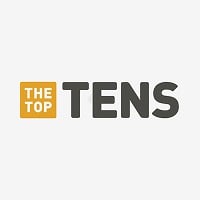 It's the new clique chant, can't wait for the bandito tour I'm going march 7th and I went to the complete diversion show. This band has been a beacon in my life since 2011 and this song is what I have needed.
The best example of how the band can add layers to songs over time (except maybe Car Radio), so that it absolutely floors you by the end.
Bandito is lyrically and sonically TOP's deepest and mature piece of art... already a classic.
The best song the band has written
5 Comments
35
Message Man

I LOVE THIS SONG! - Ivymist
This song is amazing! It is probably my favourite from this album, and in my top 3 all time favourite by TOP. I don't understand 37th?
This song is absolutely great, definitely in my top 3. I don't get why it's 34th.
How, how, how is this 48th? It should be in the top ten.

The lyrics, the beat.. This song rewards every listen.
38 Comments
36
Can't Help Falling In Love
So well done...
Tyler Joseph is a cutie pie in general, but know he's even more admiring. Love, love, love this cover. Makes me cry ever time.
Knowing that this song touched me lyrically in everyday possible, it holds an extremely special and sacred place in my heart. Such a great cover.
I cried like a baby the first time I heard it, still do sometimes. It's such a beautiful cover and reminds me off my boyfriend.
13 Comments
37
Polarize
Genius.
BOWL OF RICE!
Love this song - Ivymist
The song that got me listening to TOP!
32 Comments
38
My Blood

I can not believe this song is #68 right now, please listen to this masterpiece.
#1 on trench. Song is fire and the music video is incredible.
So catchy! But I also think the lyrics are very meaningful. Its beautiful hearing him singing about someone he cares about deeply like that; the lyrics kind of remind of "Tear In My Heart".
The best song in Trench so far, in my opinion.
3 Comments
39
March to the Sea

Weird but awesome - Ivymist
I feel like March to the Sea deserves much more appreciation than it gets! This song definitely makes my top 5 favorites, everything about it is just so perfect.
This song needs to be up there! Please listen to it and give it a chance, I clicked on this song on accident and it will forever be my favorite song of theirs now! "my eyes are focused on the end of land, but then again the voice inside my head says: follow me instead"
This song is by far my favorite song of all time (save for house of gold) I'm pleasantly surprised to see that Stressed Out isn't #1, but I still think this song should be higher up
12 Comments
40
Screen

This song needs to be #1. "You're the only one who knows it". "We're broken people." "There's some people and I who have a really thought time getting through this life." This is such an amazing song and I listen to this every single damn day because it saved my life. It might seem less popular but if you really listen it's amazing.
I listen to this song on a daily basis. It reminds me that all hope isn't really lost, and there are others out there who are experiencing the same trials and tribulations as I am. This aught to be much higher up on the list in my opinion.
One of my favorites. It helped me through a lot, which may sound weird considering the lyrics, but it is a very relatable song, and helps me to understand myself and convey it to others. Great music, great lyrics, great everything.
I love this song and can't help singing along to it it's a really inspiring song and motivated me to do a lot of things it has a lot of emotion and I love to listen to it when I'm sad
19 Comments
41
Before You Start Your Day

love it - Ivymist
Oh my lord! How is 'Before you start your day' so low I'm honestly shocked. It's one of TOP's best song. It's full of passion, honesty, pain. At pain, you can feel Tyler tell us how he feels with every beautiful lyric. We can feel like Tyler is in the room pouring his soul into every note and lyric. It brings me to tears when I hear this elegant and silk song.
This is the deepest song of all of twenty one pilot's songs, you can feel tyler's pain through every lyric and every lyric gives you something to think about. Honestly this should be #1
Every time I listen to it cry. It has such a pure meaning and the lyrics combined with Tyler's voice are just amazing.
5 Comments
42
Slowtown
This is my favorite song ever! It is by far their best song yet. I think this should definitely be #1. This song and Regional At Best are way too underrated. Most people haven't even heard of it. It is also such a hard album to find. If you find it, LISTEN TO IT!
Why is this fascinating song all the way at the bottom of this list?
It's the better version of Stressed Out I love it
The only reason this song is low ranked is because it is rare to find. But if you do find it, it is at least a top 10 for 21 pilots
14 Comments
43
Lovely
This song is beautiful on so many levels...my grandpa tried to kill himself and didn't succeed..I got a tribute tattoo with the word lovely in my grandmas handwriting...this song is by far my favorite..and TYLER IS LOVELY
I'm surpsised it's so low. to be honest I am very new to TOP so maybe the songs up there are better, but this is still really good! I absolutely love the bubbly instrumental.
This song has so much emotion. The words will stay in your brain and your heart as Tyler is telling you to stay alive and that he will make you believe you are lovely.
This is such an amazing song. Whenever I heard I had to just replay it and get to know every part of it. This should be in the top ten at least. Love it so mich
20 Comments
44
Levitate

Just an awesome new song from their new album. Love it!
Impressive written lyrics +song structure. And there is some kind of sinister/dark atmosphere going on in this song. Especially the ending.
My most favorite song by twenty one pilots is hip-hop
Better than jumpsuit and Nico and the niners, the beat is great and rapping is great too, I feel like Tyler put so much effort on it, it's my 2nd favorite song of 2018, most favorite of 2018 is "This is America"
45
Ruby
I named my gerbil after this song - BestGrillIbuki
Is it bad that I want this one to be this low on the list? I love this song so much and it's my all time favorite song. I never EVER want this song to become known to people who won't appreciate this song for the lyrics but rather only the beat like Stressed Out, Ride, and Heathens. This song means so much to me and I'm perfectly content with it staying unpopular and unknown.
This song made me cry because Ruby isn't just the down syndrome girl Tyler writes about. It is all the people I killed with my words. When he gets to the "tell our dad I'm sorry" I start crying because it's like how the heck can I dehumanize someone so beautiful... someone who is an angel
I don't know why this song is so unpopular, it's tune is amazing it's lyrics amaze me and it's the first top song I ever heard. So it's gonna be my favorite forever
8 Comments
46
Anathema
Yeah what that last guy said
Heaven and hell in one mqkes a beutiful combo attack that one shots 100 percent shaggy also called anathema.
Tell me you're lying? This is basically one of their best songs, but ofc people vote stressed out. Not that have anything against stressed out its just that some people listen to stressed out and immediately love it, but refuse to listen to their older stuff. If anathema were listened by more people than I'm sure it would be higher up in this list.
Why isn't this higher? Like way higher. This is one of their most emotional and spectacular songs. But it's on RAB, and not many people even know that it exists. "Haven't you done enough to me, can't you torture someone else's sleep" always gets me. One of their best but quickly overlooked songs.
18 Comments
47
Oh Ms. Believer

Underrated...
Who doesn't love this song? Honestly when I first heard it, it stabbed me in the chest with feels. It's beautiful, and it should be higher on this list. - GhostlyDawn
This is one of my favorite songs, I personally think it should be higher on this list. It's a really beautiful song.
This is the song that made me fall in love with twenty one pilots, so beautiful and amazing lyrics as usual
18 Comments
48
The Pantaloon

The best example of Tyler's vocals, lyrics, and emotion. Listen to this song
The pantaloon is an upbeat fun song that has some good meaning in there. Very very catchy and cute
Best song from their first album. Great album to ponder and a very good lesson can be learned from this song. - cartaris101
Great song, catchy, interesting lyrics. What's a pantaloon?
5 Comments
49
Morph

This song is so catchy and has been stuck in my head all day! - EmmaRoseElise
This is such a BOP
Best in trench
This IS a bop!
1 Comment
50
The Run and Go

Why is this so low?! I love this it is on repeat on Spotify every day for me!
This song is the best in my opinion, it has so much pain embedded. I love the part when Tyler's voice is muffled and he sounds sad...
Gorgeous song with a gorgeous meaning. Love love love love.
I love the beat! I don't get the lyrics though. Sorry I'm a new fan.
4 Comments
PSearch List
Related Lists

Most Underrated Twenty One Pilots Songs

Best Songs by Imagine Dragons, Twenty One Pilots and Coldplay.

Best Twenty One Pilots and Fall Out Boy Songs

Best Twenty One Pilots, Melanie Martinez, That Poppy and The Neighbourhood Songs

Best 5 Seconds of Summer and Twenty One Pilots Songs
List Stats
12,000 votes
73 listings
6 years, 98 days old

Top Remixes (71)

1. Car Radio
2. Holding on to You
3. Migraine

RenneptheDevil

1. Car Radio
2. Addict with a Pen
3. Truce

celestify

1. Migraine
2. Car Radio
3. Trees

nschaumann
View All 71
Posts
Spark_Of_Life
Error Reporting
See a factual error in these listings? Report it
here
.