Top Ten Most Underrated Songs of 2019
Every year, there are numerous hit songs we have heard countless times. They are inescapable. Everybody knows them. Often, we love them. But sometimes, we can't understand what others see in them that justifies their fame, sales and status. But there's also the other way around. There are several songs you feel are special and simply a great pleasure to listen to - but nobody knows them. Not a single soul except for you has even heard of them at all.

This is what this list is about: these are the most underrated songs of 2019.
The Top Ten
1
Flood Plains - Gemma Ray

British singer Gemma Ray's new album is a wonderful nostalgic throwback to the psychedelia of the 60s, and "Flood Plains" might be the highlight. Even with all its trippy, Grace Slick-like music, its tone of the track still has this certain melancholy that immediately hits you as soon as the first note is heard on the guitar. Despite having already released a handful of albums, all of which received very positive reviews, Gemma Ray (not to be confused with the band Gamma Ray) never managed to enter any charts. - Martin_Canine
2
Shady Grove - Yola

Years earlier, British singer Yola tried to establish her country band Phantom Limb, for which she worked as the lead singer - but they never made it any big. In 2019, six years after they broke up, she released her solo debut album "Walk Through Fire" to positive reviews, but again, didn't manage to chart. Her new sound is traditional 60s/70s style pop music, and off her album, the dreamy, melodious "Shady Grove" is the highlight. - Martin_Canine
3
Case 19 - Jasiah

4
Hold On - Bonnie Tyler

Bonnie Tyler was a worldwide megastar in the 80s, with hits like "It's a Heartache", "Total Eclipse of the Heart", "Holding Out For A Hero" or "Lost in France", among others, still running hot on the radio. In Austria, her 90s music continued to be extremely successful (particularly her chart topping album "Bitterblue"), while interest in her work steadily declined elsewhere. Her albums in the 21st century couldn't commercially keep up with her heydays. But if you need proof that age 67, this woman can still perform some very fine pop rock, check out her 2019 track "Hold On". While it's not alike the monumental, epic music Jim Steinman wrote for her, it still comes surprisingly close in sound and quality to her other hit songs. - Martin_Canine
5
Chilling - Jaewon XXVI

6
Ride - Jaewon XXVI

7
My Strange Addiction - Plot Twist

Plot Twist is a pop music producer whose songs share their titles with popular chart songs - among them are "Look What You Made Me Do", "Break Up With Your Girlfriend, I'm Bored" or, in this case, "My Strange Addiction". None of these are covers, but fine original pop tunes in their own right. It's pretty easy to see why he'd do that, as I myself discovered him while searching for the Ariana Grande track. I can't blame him for this strategy, as cheap as it may be, because it's hard being discovered as an aspiring new artist. Fact is that "My Strange Addiction" is surprisingly smooth electro pop with a lovely and quite harmonic break in the chorus - and stylistically, it has nothing to do with Billie Eilish. - Martin_Canine
8
Feel My Pain - MainCiaga

9
Crackhurensöhne - The Toten Crackhuren Im Kofferraum (The TCHIK)

The TCHIK (full name translates to "The dead crack wh--es in the trunk") are an extremely provocative German feminist electro punk band who are slowly beginning to be recognized (which means their third album charted at number 52 in Germany). "Crackhurensöhne" ("sons of crack wh--es") is arguably the greatest song on the record. It is straightforward hilarious in every tasteless manner and nonetheless not unintellegent. The central premise is that the singers don't want to have any children. But then they go ahead to explain that, since they themselves are asocial as can be, their kids would be nightmares. In one particularly funny line they state the world is "already bad enough", as it has Donald Trump, Kim Jong-Un and German soul singer Xavier Naidoo (even as a fan, that's just funny). Ultimately, the track has an out-of-nowhere dramatic style shift when in the last 40 seconds, the formerly catchy earworm electropop track turns into a fast, scream-fueled hardcore punk number. ...more - Martin_Canine
10
No Body Safe - Mainciaga

The Newcomers
?
Penance - Abnormality

?
Scythewinder - Abbath

The Contenders
11
Rainy Days - Boogie

12
Temporary Euphoria - Isabella Amarga

With a mysterious, icy melody playing throughout, "Temporary Euphoria" feels like a surreal, mystical trip. Even though the 808 bass drums and the hi-hats are clearly borrowed from the trap genre, the Song doesn't drift off into hip hop for one second. Instead, Isabella Amarga's singing is kinda reminiscent of siren chants, and fits the Wonderland-like tone the rest of the song has. There's not much information about this young artist, but she definitely has my attention. - Martin_Canine
13
CYBER -> F. GEN - TJ_beastboy & John on a Mission

German group Dat Adam recently made it into my list of artist host career suddenly dropped off in 2015 and '16, it appeared that their socially-aware cyber hip hop would become the next big thing: their debut EP topped the Austrian charts and their first album hit number 5, but then suddenly they couldn't keep up with that amount of success anymore and their second and final album in 2018 was a commercial failure that was barely recognized by the media. Now, group member Taddl has two separate solo projects ongoing: TJ_babybrain, making experimental music, and TJ_beastboy making hip hop and trap. Both are very good in their own way, but neither is close to the charts. The song with the weird title (it's read as "cyber to the f--***' gen") I picked for this list is just so awesomely cool, calm and collected, with the artists so ironically full of themselves, it's simply a whole lot of fun that viscerally feels the vibes of the beat very, very deeply. It's also a stark ...more - Martin_Canine
14
Over - MainCiaga

15
Love Myself - Olivia O'Brien

Okay, this is simply a great pop song in the tradition of Bebe Rexha's "I'm a Mess" and Ava Max's "So Am I". All of these songs have the attitude and message that being weird and offbeat is something that should be embraced, not frowned upon. It's a mindset I can fully agree on, as that's what makes all of us unique. And it's especially good when it's wrapped in an irresistible earworm, like in this case. - Martin_Canine
16
F**K It Up - Mainciaga

17
One Less Day - Rob Thomas

Also the best song of 2019. - I80
18
Rescue Me - Onerepublic

19
Dummy - MainCiaga

20
Sally Ran - Jungstötter

Jungstötter was the lead singer of the indie rock band Sizarr, best known for their contribution to Casper's 2016 masterpiece "Lang lebe der Tod", legitimately one of the greatest pieces of music this decade had (both song and album). On his own, Jungstötter goes into the very atmospheric, sometimes deeply melancholic territory. On "Sally Ran", there's always a tad bit of Nick Cave vibe in between. And it's about as far away from mainstream pop as can be. It's a gripping, sinister and very raw mix of score and poetry. - Martin_Canine
21
Gorillaz - MainCiaga

22
Legendary - Fler

Well, this song might not be as unknown as any of the rest I put on here, as it actually originates from an album that went straight to number one on the German charts. However, this is one of the greatest trap songs that Germany (or other countries, for that matter) has had, and still, nobody picked this tune as an album highlight, and it also didn't chart. A large part of its quality originates from the emotionally charged string sample that plays throughout, which triples the intensity the song would have. Fler's lyrics are usually hit or miss - he's extremely stubborn and not in the slightest subtle, but has clear creative visions and worldviews. On here, he's at his strongest. Taking the lyrics from the chorus of one of the classic German underground hardcore hip hop songs ("Dein Leben" by himself and Bushido from 2002 - his own breakthrough would come in the late 2010s) and turning it into something new. Superficially, it's just another brag rap, another "started from the ...more - Martin_Canine
23
Now that I Found You - Carly Rae Jepsen

24 Planet B - King Gizzard & the Lizard Wizard
25
Falling Like the Stars - James Arthur

26
Raven's Flight - Amon Amarth

[Preparing to be judged for liking death metal]
27
Limits - Jaewon XXVI

28
Pulling Up - Jaewon XXVI

29
Lost in the Fire - Gesaffelstein & The Weeknd

30
Old Town Road - Lil Nas X

How is this underrated when it spent too long on #1 spot on billboard, even though it's awful? - I80
31
Break Up with Your Girlfriend, I'm Bored - Ariana Grande

32
7 rings - Ariana Grande

33 Who Failed the Most - Sonata Artica
34
Wintersaga - Wind Rose

35
Alive and Screaming - Death Angel

36
Ghost in the Moon - Avantasia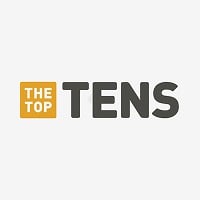 37
The Omega Circle - Candlemass

38
Follow the Night - Silent Winter

39 Snowglobe - Theocracy
40
Under Grass and Clover - Children of Bodom

41
Swinaecologist - Infant Annihilator

42
Glioblastoma - Viraemia

BAdd New Item