Top 10 Upcoming Movies from 2017-2019 that Will Most Likely Be Good
MegaSoulhero
These are movies that most likely have a chance of being enjoyable!
The Top Ten
1
Avengers: Infinity War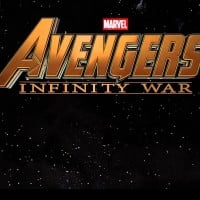 So Avengers: Infinity War is going to be the biggest Marvel movie ever! And by that I mean there will be a bunch of superheroes together on the big screen! It's going to have the Avengers, Spider-Man, Doctor Strange, the Guardians of the Galaxy, Ant-Man, Black Panther, Captain Marvel, it definitely sounds like it will be very epic! We all loved these superheroes in their own separate movies, now we finally get to see them all in one movie! Take notes, DC! The movie is going to be directed by the Russo Brothers. They also directed Winter Soldier and Civil War. And of course those two movies were awesome! So Infinity War might be awesome too! - MegaSoulhero
I think ghost rider is gonna be in the movie also dardevel
The title says it all, IT WILL BE AWESOME! - micahisthebest
The greatest and the biggest superhero movie of the world
2
Star Wars: Episode VIII - The Last Jedi
The Indiana Jones movies were all the same movie. So I don't see why the Force Awakens can't be a soft reboot for a new generation. However, if this is something that they keep on doing throughout the new trilogy, then I will be angry. So Star Wars Episode 8 will be coming out this December! In the teaser trailer, we finally got to hear Luke Skywalker speak! We also se him training Rey. Kind of like how Yoda trained Luke in Empire Strikes Back! (facepalm) Okay, I see where people's complaints are coming from. Still, it looks pretty awesome! I also like that they showed Captain Phasma in the trailer. So now we know that she's still alive and will actually do things! Considering she didn't do much in TFA. This is also the last film with Carrie Fisher in it. Which will make this pretty emotional. Can't wait to see Rey learn more about being a powerful Jedi! Daisy Ridley is such an awesome and attractive actress! So I have two things to look forward to this December. Hamilton and The Last ...more - MegaSoulhero
Why is Star Wars at the top? I view Star Wars as one of the most boring things of all time. - TheRedstoneWiz
Hopefully this will be good - Randomator
I Cannot Wait To See The New Star Wars Movie. - masoncarr2244
3 Comments
3
Godzilla 2: King of the Monsters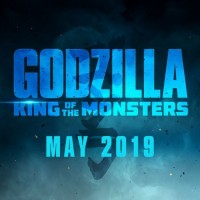 4
Wonder Woman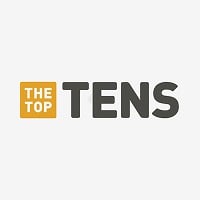 DC better not screw this one up! So the new Wonder Woman movie is coming out in a couple of weeks. And I am really hoping it will be good! Because it's Wonder Woman. She's awesome. And from the trailers, it actually looks like it might be good! This might cause people to trust DC again! The music sounds amazing! It looks brilliantly shot! Wonder Woman was definitely my favorite thing about Batman v Superman! Wonder Woman has always been hot and this is no exception! My only problem with the actress is that she's a little flat chested, but she's still hot! I haven't given up on the DC movies yet. Hopefully this will be a movie that everyone will enjoy. - MegaSoulhero
Zack Snyder isn't directing this one. We have a chance! - cjWriter1997
Good news! Wonder Woman is currently holding a 97% on rotten tomatoes!
5
The Incredibles 2
The Incredibles is the best Pixar film ever! Fact! It's even quite possibly the best superhero movie ever! It's one of my favorite movies of all time! And it's finally getting a sequel next year! I have been waiting for the Incredibles to get a sequel for a long time! It is the only Pixar sequel that everyone was actually asking for! After the first movie, people wanted to see more of this family working together to fight crime! And we finally get to see that! Plus, we'll get to see more Elastigirl! Which is awesome because she's smokin' hot! So far, Pixar has made three good sequels and two bad sequels. Well actually I should say one bad sequel and one bad prequel. I'm really hoping that Incredibles 2 will be a good sequel! And I'm glad that Brad Bird came back to make it! I'm also glad that Michael Giacchino came back to do the music for it! Hopefully we will get to see a teaser for it this November when Coco comes out. Such a long ways away but it will totally be worth it! I'm just ...more - MegaSoulhero
I voted for The Last Jedi but this is my second choice. I really liked The Incredibles, one of my favorite animated movies of all time, I always liked it ever since I first watched it years ago. And I really hope the sequels are good, hopefully Disney/Pixar doesn't disappoint us. - PeeledBanana
So exited about this movie - Thegirlofmanytalents
6
Thor: Ragnarok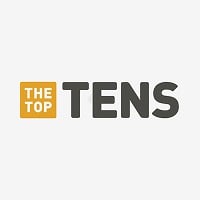 This movie is going to RagnaROCK! Thor: Ragnarok is the third Thor film and will be coming out in November of this year. They released a trailer for the movie a few weeks ago and it looks really great! I wasn't much of a fan of the first two Thor movies, but this one looks very interesting! At least Natalie Portman and Kat Dennings aren't in this one. Based on what I saw in the trailer, this looks like it will be the Thor movie that I've been wanting for a long time! And Hulk is in it too, so it will be great to finally see him in another Marvel movie that isn't Avengers. I also think the villain looks really cool! And she looks very hot! This will definitely be the best MCU film of the year! Guardians 2 was good but not great. And Spider-Man Homecoming looks like it will be good but not entirely great. Thor: Ragnarok, however, looks like it will be awesome! - MegaSoulhero
7
Deadpool 2
If you saw Logan in theaters, chances are you saw the teaser trailer for Deadpool 2! Well actually they released the teaser online the day after Logan came out. So if you saw Logan on opening day then you saw the Deadpool teaser before it was released online. But anyway, everyone loves Deadpool! I was not expecting to like that movie as much as I did! And the sequel definitely excites me! And the best part is Cable is gonna be in it! And he's gonna be played by Josh Brolin! Really great actor! I can't wait to see Deadpool break the 4th wall some more in this upcoming film! - MegaSoulhero
8
Mulan (2018)
I know I've bashed on Disney for constantly remaking their films, but Mulan is a movie that I actually want to see be remade into live action! I think it would be really cool! From what I've read, it will be slightly different from the original animated film! So it most likely won't be a paint by numbers remake like Beauty and the Beast was! Li Shang isn't even gonna be in it! A lot of people are angry about that. I'm not because who cares? They also said that the movie will have an all Asian cast. Which is awesome because Asian women are hot and I'm hoping they cast a very hot woman as Mulan. But when they say "all Asian cast", does that mean Mushu won't be played by a Black guy? One thing that I'm kind of sad about is that this movie won't have any songs in it. And a lot of fans are upset about that as well. Well to be fair, most of the songs didn't add much to the original film. However, a song that they should keep in is Reflection! Because it's a song that helps us to care more ...more - MegaSoulhero
All-Asian cast? Looks like we got ourselves Ghost in the Shell (2017) done right here. Now all that needs to be done is to make the movie good. - ModernSpongeBobSucks
9
How to Train Your Dragon 3
The How to Train Your Dragon movies are some of Dreamworks' greatest works. The first one was great and the second one was amazing! And another sequel will be coming out! In the second movie, we got introduced to Hiccup's mother. And she is very hot! So I really hope we get to see her again in the third movie! And since it's a How to Train Your Dragon movie, there will definitely be some gorgeous animation especially in the flying scenes. The flying scenes in these movies are always so awesome! Every single character is great! I really love the How to Train Your Dragon Movies! The third movie will come out in 2019. Unfortunately, Shrek 5 comes out that same year. Why do they keep making Shrek movies? Also, apparently there's going to be a sequel to Trolls coming out in 2020. Does that movie really need a sequel? I hate Trolls! - MegaSoulhero
Amazing story! Amazing love story! And Dragons! What is not to like about these movies? can't wait for the next one!
10
Spider-Man: Far from Home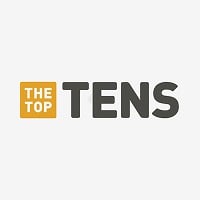 The Contenders
11
Jurassic World 2
Jurassic World is a movie that a lot of people seem to hate. I honestly don't get the hate for it. I thought it was really good. Definitely better than Kong: Skull Island. Which isn't saying much since Kong: Skull Island was terrible. I'm not the biggest Jurassic Park fan but I appreciate the franchise. Since I really liked Jurassic World, I'm very excited for the sequel! Jeff Goldblum is going to be in it so that will definitely make it worth seeing! And seeing Bryce Dallas Howard in a movie always makes it worth watching because she's hot! So even though people really hate Jurassic World, I still can't wait for the sequel. - MegaSoulhero
Dr Malcolm is back!
12
Spider-Man: Homecoming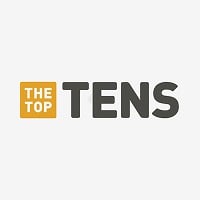 Spider-Man is a fictional superhero appearing in American comic books published by Marvel Comics existing in its shared universe. The character was created by writer-editor Stan Lee and writer-artist Steve Ditko, and first appeared in the anthology comic book Amazing Fantasy #15 (August 1962) in the ...read more.
This looks really good! I can't wait to see it!
13
The Batman (2018)
Let's face it. Batman v Superman was a mess. Terrible plot, terrible motivations, and terrible pacing. But even the people who hate that movie can admit that Ben Affleck as Batman was awesome! So it will be great to finally get to see Batfleck in a solo movie! It will be directed by Matt Reeves who directed Cloverfield and Dawn of the Planet of the Apes. So at least we know it's in the hands of a good director! I just wish that this movie was released BEFORE Batman v Superman! They should've also released it before Justice League! That way, we would get to know more about this version of Batman before seeing him team up with other superheroes! That's a big problem with the recent DC films! They're being rushed! They're trying so hard to compete with Marvel that they don't focus on what's more important! I'm still hoping the upcoming Batman movie will be really good. - MegaSoulhero
Seems like there is a lot of internal struggles happening with the production of this film. It's making me a bit skeptical. Also call me a Nolan fanboy, but I don't think any Batman movie can beat The Dark Knight. - cjWriter1997
I didn't know this was a thing
14
Pacific Rim: Uprising
I hope it is as good as the original... - PerfectImpulseX
The first movie was great so this one may be as good. - Tia-Harribel
15
Love Live! Sunshine!! the Movie
Sunrise just announced this like two days ago right after the final episode of Love Live Sunshine Season 2. - PerfectImpulseX
16
It
@Videogamefan5 there's already a loud house movie for 2020, this is a new project
17
Unbreakable 2
M. Night Shyamalan don't screw this one up. - cjWriter1997
18 Magical Girl Lyrical Nanoha Detonation
19
Despicable Me 3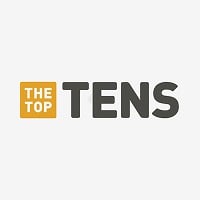 Pretty good movie.
I really doubt it. The quality of Illumination Movies are pretty low. - cjWriter1997
The Despicable Me series has been very successful, so it should be good. - micahisthebest
The villain looks like he is bad - 1507563
1 Comment
20
Cars 3
It's going to be cool my little brother really wants to see it - DwarrenX
21
Rough Night
It could be good and who doesn't want more Scarlett Johansson!
22 Valerian & the City of a Thousand Planets
24
Wreck It Ralph 2
It used to be good. Now, not anymore.
25
Untitled Nicktoons Film
I'm excited. - 445956
Lol it probably is the loud house movie - VideoGamefan5
26
Isle of the Dogs
Perfect cast & Wes Anderson. Enough said.
27
Ready Player One

It hasn't been a long time since my favorite director has made a movie. But I'm very anticipated for this new Spielberg flick for a while now.
28 The Hitman's Bodyguard
29
Minecraft: The Movie
It will suck
30 Steven Universe: The Movie
31
Toy Story 4
No thanks - asantalo
Seeing as the first three movies were masterpieces, this will surely be amazing as well.
They're going to rescue Little Bo Peep.
They said this would come out January 2017 - 1507563
1 Comment
32
Justice League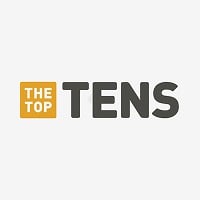 Zach Synder better not whiff again
33 Ralph Breaks the Internet: Wreck-It Ralph 2
34 Sonic the Hedgehog Movie
35
The Lego Ninjago Movie
Nah, this will be mediocre or bad - VideoGamefan5
36 Fantastic Beasts and Where to Find Them 2
37
SpongeBob 3
Just in time for spongebob's 20th anniversary
SpongeBob 3? - VideoGamefan5
38 Frozen 2
39
Black Panther
The movie that we have all been waiting for!
40 Atomic Blonde
41 Aquaman
42
My Little Pony: The Movie

43 Glass
44 Big Nate (2019)
45
Once Upon a Time In Hollywood
Tarantino flick with Pitt and DiCaprio about the Manson murders? Yes please.
BAdd New Item
Related Lists

Top 10 Upcoming Games from 2017-2019 that Most Likely Be Good

Top 10 Upcoming Video Games as of 2017 Most Likely to Be Abandoned After Launch

Top 10 Upcoming Movies of 2017-2019 that No One is Looking Forward To

Top Ten Upcoming TV Shows that Will Most Likely Have a Laugh Track
List StatsCreated 18 May 2017
100 votes
45 listings
2 years, 202 days old

Top Remixes (4)
1. Star Wars: Episode VIII - The Last Jedi
2. Avengers: Infinity War
3. Godzilla 2: King of the Monsters
masoncarr2244
1. Godzilla 2: King of the Monsters
2. Spider-Man: Far from Home
3. Spider-Man: Homecoming
asantalo
1. The Incredibles 2
2. Star Wars: Episode VIII - The Last Jedi
3. Wonder Woman
MegaSoulhero
View All 4
Error Reporting
See a factual error in these listings? Report it
here
.