Top Ten Actors with the Worst Singing Voices in a Musical
While there are many films with great songs and great performers to sing them, some end up with the actors singing performing abysmally and embarrassing themselves, such as the ones in this list, even if it was just because of one film. I will only add film actors, as I have not seen many stage plays, but if you can think of a show with bad performances, feel free to add them.

The Top Ten

1 Pierce Brosnan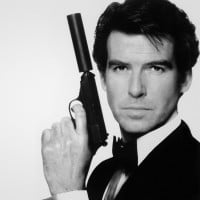 Pierce Brendan Brosnan is an Irish actor and film producer who after leaving comprehensive school at age 16, began training in commercial illustration.
Pierce Brosnan is notorious for his dismal singing in the film Mamma Mia! Granted, while the movie is terrible and most people in it sing really bad, this guy takes the cake for the worst singing I've ever heard from a film actor. He has obviously never sung before, because his pitch, notes, timing, it's all off, and this is coming from someone not musically inclined. In fact, it was so bad that Brosnan won a Razzie for Worst Actor in 2009. Just stick to Remington Steele and 007, Pierce.
I like Mamma Mia, but, Pierce needs to stick to James Bond films.
My ears died when I heard him sing. He ruined SOS. I hope he's not in the sequel
Mamma Mia! He did try, bless him.
2
Russell Crowe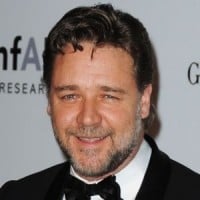 Russell Ira Crowe is an actor, film producer and musician. Although a New Zealand citizen, he has lived most of his life in Australia and identifies himself as an Australian.
Everyone has mixed thoughts on Les Misérables. I personally dislike it, but that's a story for another day. But whatever you think of the film, no one can deny that Russell Crowe was the weakest part, particularly his singing (though his acting was still dull). I don't even know what everybody in the crew was thinking. When he sings, it's like he's trying to get through it as quickly as possible while having no emotional inflections. And somehow, he also has a band. I don't know much about it, but I hope he doesn't sing.
SUPERB actor but not the greatest singer. However, I thought his singing was better than Hugh Jackman's singing in Les Miserables. I didn't like the movie at all.
3
Gerard Butler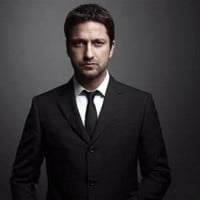 I think the casting of Gerard Butler was deliberate on Andrew Lloyd Webber's part. He was looking for someone who wasn't really well known. Gerard, although not a trained singer, has a raspy, rocky quality to his voice which fitted the part of the Phantom perfectly; a part which is dangerous; has an edge to the character. A classically trained voice wasn't fitting for such a part. Gerard Butler, was in fact, the best choice of actor.
His singing in Phantom of the Opera was cringe inducing. I haven't seen the stage adaptation for it, but I've heard the music, and the Phantom sounds amazing. But I really don't think that the producers of the film noticed just how awful this performance was. I honestly think there was complete miscasting here, because in no way did Butler pull this role off, especially in the singing department.
4
Russell Brand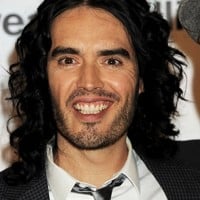 Russell Edward Brand is an English comedian, actor, radio host, writer, and activist. After beginning his career as a comedian and later becoming an MTV presenter, Brand first achieved renown in 2004 as the host of Big Brother's Big Mouth, a Big Brother spin-off.
The film Rock of Ages ruins many rock classics. But Russell Brand just makes me cringe so hard. He can't sing or act in this film. It's so forced and so dumb. I never want to hear him and Alec Baldwin sing "I Can't Fight This Feeling " ever again as long as I'm living.
5
Adam Sandler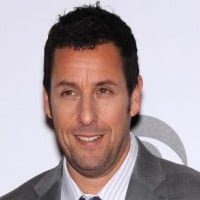 Adam Richard Sandler is an American actor, comedian, screenwriter, and film producer. After becoming a Saturday Night Live cast member, Sandler went on to star in many Hollywood feature films that combined have grossed over $2 billion at the box office.
Just because of Eight Crazy Nights. The bits in Hotel Transylvania weren't bad, but the ones in Eight Crazy Nights made my ears bleed. They were just as cringey as the film itself. The only reason it's so low is I personally couldn't get through all of Eight Crazy Nights due to fear of losing my sanity, so I'm not going off of as much. Still, Adam Sandler could not sing worth a damn in the movie.
6
Reeve Carney
I love The Rocky Horror Picture Show. It's one of my favorite cult classics. I haven't seen much of the FOX miniseries, but what I have seen is okay at best. However, one seen I did not like at all was the Time Warp sequence, mainly due to Reeve Carney. He just seemed a bit lifeless in the song, and it's probably the liveliest number, so that's a huge problem. His singing has no emotion, it's bland and it's really forgettable. Probably not well known, just a personal bias.
7
Chris Pine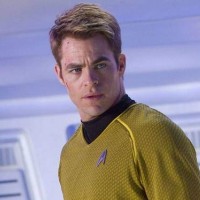 Christopher Whitelaw Pine is an American actor. He is best known for playing James T. Kirk in the Star Trek reboot film series (2009–), Will in Unstoppable (2010), Cinderella's Prince in Into the Woods (2014), Toby Howard in Hell or High Water (2016), Bernie Webber in The Finest Hours (2016), Steve Trevor in Wonder Woman (2017), and Dr. Alexander Murry in A Wrinkle in Time (2018).
You know, even if Into the Woods isn't a great movie, I enjoyed it, and Agony made me laugh really hard the first time I saw it. But being honest, Chris Pine isn't a great singer. While he has enough energy for it to be entertaining in Agony, it's really noticeable in that other song (was it In The Woods? ) He doesn't have much rhythm or tone, so it's really off kilter, even in Agony, when the other prince obviously sings so much better. It's especially noticeable because everyone else in this movie sings a thousand times better. It's only a song or two that he sings, but it's still painfully obvious.
Into the Woods was good, but Chris Pine has the cheesiest singing voice.
8
John Travolta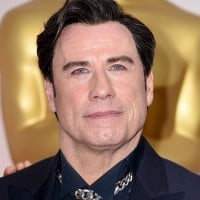 John Joseph Travolta is an American actor, dancer, and singer. Travolta first became known in the 1970s, after appearing on the television series Welcome Back, Kotter and starring in the box office successes Saturday Night Fever and Grease.
I hated the movie Grease for it's horrible message, cheesy moments, and just sheer stupidity. But John Travolta singing made me want to bash my head into a wall. He's so focused on the "cool guy" attitude that he doesn't realize just how much his singing flips and flops, with the pitch constantly changing depending on the song and no realization of just how stupid his singing sounds. And even though I like Hairspray, he didn't do any better in that, mostly because his bad singing now had to be used as a woman. And he made a Christmas single with Olivia Newton John one year that everyone knew was garbage. Jeez, you'd think a guy would learn.
He sounds like a whining cat being dragged on a railroad track about to run over.
9
Emma Watson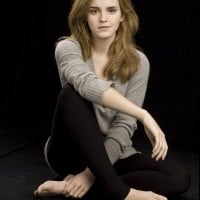 Emma Charlotte Duerre Watson is a British actress, model, and activist. Born in Paris and brought up in Oxfordshire, Watson attended the Dragon School as a child and trained as an actress at the Oxford branch of Stagecoach Theatre Arts.
10
Ashley Tisdale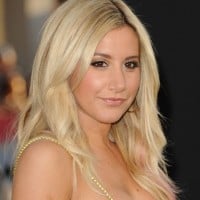 Ashley Michelle Tisdale is an American actress, singer, and producer. During her childhood, she appeared in more than 100 TV advertisements and had roles in theatre and television shows. She is well known for playing the character Maddie Fitzpatrick in the Disney Channel show "The Suite Life of Zack and Cody" and once in the spinoff "The Suite Life on Deck".
Jesus, were her songs in High School Musical annoying! They were always the preppy "I'm perfect" songs that are just gag inducing. She's really low because her singing isn't bad on a technical level, it's just annoying.
The Contenders
11
Julie Walters
Basically Pierce Brosnan's reason, except her performance in Mamma Mia! is more annoying and less terrible.
12
Hugh Jackman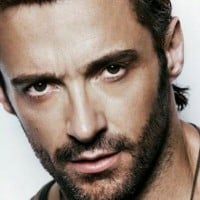 Hugh Michael Jackman (born October 12, 1968) is an Australian actor, producer and musician. Jackman has won international recognition for his roles in major films, notably as superhero, period, and romance characters.
13
Meryl Streep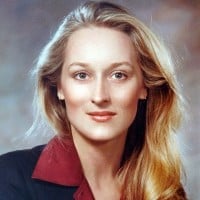 Mary Louise "Meryl" Streep is an American actress. Cited in the media as the "best actress of her generation", Streep is particularly known for her versatility in her roles, transformation into the characters she plays, and her accent adaptation.
14
Nick Jonas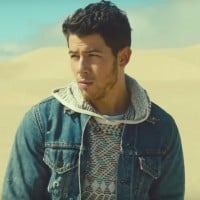 Nicholas Jerry "Nick" Jonas is an American singer, songwriter and actor, best known as one of the Jonas Brothers, a pop rock band he formed with his brothers Kevin and Joe.
15
Chris Wood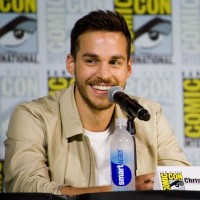 16
Nicole Kidman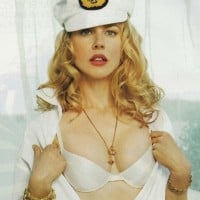 Nicole Mary Kidman is an Australian-American actress and film producer. Kidman's breakthrough roles were in the 1989 feature film thriller Dead Calm and television thriller miniseries Bangkok Hilton.
17
Jack Black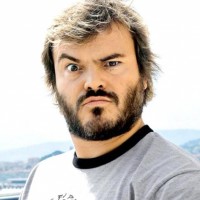 Thomas Jacob "Jack" Black is an American actor, singer, musician and comedian. His acting career has been extensive, starring primarily in comedy films. Black is the lead vocalist of the comedic rock group Tenacious D, which he formed in 1994 with friend Kyle Gass. They have released the albums Tenacious ...read more.
18 Lee Marvin
BAdd New Item