Top Ten Video Game Characters
The Top Ten
1
Mario (Mario Series)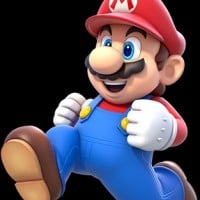 Mario is the main character in the Mario Bros. Franchise, who was created by the creative director and video game designer at Nintendo of Japan, Shigeru Miyamoto. Mario has appeared in almost every Mario Game, including spinoff series, as a playable character, with few exceptions including New Super ...read more.
Italian, Obsessed with mushrooms, wears a red hat, wears a pre-schooler uniform, saves princesses every time, has a similar, but green partner, who is he? HE IS of course MARIO!
A preschooler uniform? They're called overalls, and plenty of people wear them!
Who doesn't love the Italian plumber that is obsessed with mushrooms.
Snake is not good, vote for Mario, he is the best.

Mario is the best in everything.

He should be number one.

Mario s US is the best, Mario forever.

He is better than Lara Croft.
Lara Croft is better, you just hate her because she had weird bodily proportions and her puzzles are difficult, Mario is loved because he is old and he is the mascot of Nintendo, nothing else.
Mario is best
Mario is hero
Mario is 1#
Mario is king
Mario is better than link!
Mario is always best video game characters ever!
2
Sonic (Sonic the Hedgehog)

Sonic the Hedgehog, trademarked Sonic The Hedgehog, is the title character and protagonist of the Sonic the Hedgehog series released by SEGA, as well as numerous spin-off comics, five animated shows, and an animated OVA.
Mario may have saved the video game industry and to that I applaud him, because without him there would be no Sonic the Hedgehog. Sonic burst onto the scene in 1991 with Sonic the Hedgehog for the SEGA Genesis and hasn't quite gone yet. In his early years he was popular around the globe for his speedy platforming, something most games couldn't provide at the time. While his venture in 3D hasn't gone as smoothly as he would have liked, his legacy lives on and with the arrival of Sonic Colours and Generations as well as Sonic 4, people are starting to realise that the Blue Blur is finally back!
Truly the greatest. He's so cool and has simple yet awesome abilities. He has nearly unlimited bravery and a strong heart, he's a true hero.
Idiots even with your gaming, huh? You are funny. The greatest speed, the sense of duty he has, his cool grin and the trademark thumbs up! The definition of cool. The definition of hero. Plus he's the first character to have a company carrying his name (Sonic Team) and is a legend. Happy 18th birthday, Sonic! He was voted as the greatest character of all times in the video game festival in England. Learn why. And I don't wanna see that stuff again in lists! Never! And certainly not the omission of Shadow, Amy, Knuckles and Silver. Get out of here.
This guy is sick. People say Sonic is for babies, but NOPE. I'm like have you played Shadow the Hedgehog before? To them. Sonic is awesome.
3
Kirby (Kirby)

Kirby is a fictional character and the protagonist of the Kirby series of video games owned by Nintendo and HAL Laboratory. His first game was created in 1992, and the pink puffball has made his way into the hearts of fans of all ages.
Master chief is by far my favorite character, but Kirby simply needs to be higher on this list. Don't let his looks fool you, Kirby is a stone cold murderer who will not let anyone get in the way of his quest. Look at Kirby Squeak Squad. He takes out countless innocent victims, defeats Meta Knight, and even Dark Nebula (AKA Satan), all for a slice of cake. Wow. What a hard-butt. Imagine when the fate of the universe is at stake. Kirby is a hero like no other.
This vote isn't for Kirby it's for his look-alike Marx, the cosmic jester. He jest sly cunning deceiving and has one of the best bosses designs
Kirby is one adorable little pink puffball that needs to be above Sonic.
Kirby is the cutest puffball (besides Jigglypuff) His games show off efection
4
Luigi (Mario Series)

Luigi is a character featured in video games and related media released by Nintendo. Created by prominent game designer Shigeru Miyamoto, Luigi is portrayed as the slightly younger but taller fraternal twin brother of Nintendo's mascot Mario, and appears in many games throughout the Mario franchise, ...read more.
He is really funny and clumsy and he is sometime a coward but he is special
Luigi may be in Mario's shadow all the time but give the dude some credit, he has saved Mario sometimes and was even brave enough to confront king boo. Luigi has also some better stats then Mario, Luigi is faster, can jump higher, and is more agile, given the fact, that Mario is fat and luigis skinny. But if Mario is defeated one of the only options left is Luigi
He's pretty brave for facing his biggest fear to save his brother Mario
When my brother was a noob at mario kart, he always picked luigi. Luigi's mansio 3 is cool!
5
Yoshi (Mario Series)

Yoshi, once romanized as Yossy, is a fictional anthropomorphic dinosaur who appears in video games published by Nintendo. He is most known for his appearances in the Yoshi and Mario franchises.
We are insanely lucky to have this character. Play a game where a Yoshi is relevant. Even Yoshi himself can just cheer up anybody that is upset. YOSHI IS AWESOME!
As cute as Kirby, Pikachu, and Sackboy combined. This guy gets to you every time.
Yoshi has been with Mario since Mario world so he is a green cute dinosaur from yosho island
Yoshi has been abused, punched and beaten by Mario, but this meme is a legend. He is welcome to join team sonic. He is also is a target for the fbi.
6
Master Chief (Halo Series)

Master Chief Petty Officer John-117, more commonly known as the Master Chief, is a SPARTAN-II commando of the UNSC Naval Special Warfare Command. He is the protagonist and main character in both the Halo trilogy and Reclaimer Saga.
1) Is always cool and collected, never lets anything go to his head,
2) Never loud mouths and makes himself look like an ahole
3) Not an emo, like cloud,
Definitely deserves to be #1, Though everybody above him is good to, the good thing is that kratos is below him, I can not stand people talking about how great a guy is that dies in every game.
Enough with past Master Chief is one of the biggest badasses in the gaming world, Although I respect Mario as one the Characters who paved the way, with all due respect he's old news.
How can he be old news if he's been in consistently highly rated and critically acclaimed games for 30 years
Seeing master chief below all these emotionless, boring characters makes me want to kill myself
Master Chief redefined the term one-man army. Let's see Lara Croft or Mario save the universe single-handedly and revamp an entire video game genre. Oh that's right they can't. Master Chief should be #1
7
Solid Snake (Metal Gear Series)

Solid Snake is a fictional character and one of the main protagonists of the video game series Metal Gear by Hideo Kojima. He is a legendary soldier cloned from Big Boss's DNA, who is sent to infiltrate and investigate the titular weapons in an effort to stop a potential war.
Snake is definitely one of the manliest characters out there. He's saved the world on multiple occasions and almost commits suicide when he realizes his existence could pose a threat to humanity. So please, stop voting for that neanderthal Kratos and vote for a real man.
I don't know why so many personalitless, uninteresting protagonist are above this guy who is smart, ba, helpful, & can be funny at times.
Snake screams badass! He is just badass in every way! He got that deep raspy voice that just screams rugged and tough, he is charismastic, he has great courage, and he has strong determination and he will do whatever it takes to make sure the world and its inhabitants are in safe hands! He sacrifices so much for the betterment of the world! Truly a noble, brave, and tough-ass character!
"Killing is just one of those things that gets easier the more you do it"- Solid Snake.
8
Bowser (Mario Series)

Bowser is the main antagonist of the Mario Bros. Franchise. From kidnapping Princess Peach to simply destroying a fun game between Mario and Friends in the Mario Party spinoff series, this king of the Koopas has set up a certain hatred towards himself amongst the large cast of Mario Characters. He first ...read more.
I don't like Mario series, but I do think he is awesome villain because how his entire being is basically a two halves of the same coin.
If I'd see his design without knowing anything about the franchise, I'd say he is a powerful and merciless embodiment of all evil that exists in the world and torments you in the most painful ways possible if you dare to doubt or laugh at him.
But for the most part, he is nothing more than a comical villain, isn't much more of a threat than the Team Rocket trio, yet he is also badass enough to not only survive being thrown into a lava, but also come back as an awesome skeleturtle. He rocks!
two words: GIGA BOWSER

Which version is better brawl/wii u or ultimate?
Bowser is the rival of Mario and has been since the 14th July 1993 and he owns are a army
He's not really bad, he justs need peach to be a bowsette so the koopalings can have a mom
9
Pikachu (Pokemon)

Pikachu are a species of Pokémon, fictional creatures that appear in an assortment of video games, animated television shows and movies, trading card games, and comic books licensed by The Pokémon Company, a Japanese corporation.
He is the mascot of Pokemon and game freak he was made in Pokemon red and blue which was made in 1996 and got his own game in 1998
Amazing Pokemon! I don't understand why Ash-Greninja isn't on the list though. Or Squishy/Zygarde.
When you vote for Pikachu, which Pikachu are you talking about.
Pikachu is so cute! He (or she, don't get mad at me) is adorable and I love them!
10
Samus Aran (Metroid)

Samus Aran is the protagonist of the Metroid science fiction action-adventure game series by Nintendo.
She's like Master Chief, except that she extinguished two breeds of dangerous predators, she blew up an entire planet, she was able to sneak into the mother ship of the space pirates only with a paralyzer (without her armor) and she's just so cool. She decided to not give a damn about the Space Federation sending reinforcements and to blow up the whole place she was in because there was a major threat inside. She was about to sacrifice herself.
Master Chief killed an entire species of parasite, defeated the covenant and gave them their bomb
Samus is a really cool and intelligent. She has a super fast gun ship and has really good items such as her suit which has an arm cannon. Before anyone screams at me saying Samus is a boy then open your eyes folks because Samus is really a girl. She is one of my favorite smash brother characters, she is also the best girl character in smash or what Nintendo has to offer.
Come on it's samus she defeat a entire planet alone, she made think a entire generation that she was a men nly to show that it is a woman
She kicks serious ass. I mean, seriously, she's better than L ara Croft will ever be. She should be number one! 1#! SAMUS ARAN RULES!
The Newcomers
?
Amemiya Taiyou (Inazuma Eleven)

?
Toriel (Undertale)

Toriel is a main character in Toby Fox's 2016 RPG, Undertale. She is an amazing blend of goat and mother.
The Contenders
11
Shadow the Hedgehog (Sonic the Hedgehog Franchise)

Shadow the Hedgehog is a character who appears in the Sonic the Hedgehog series released by Sega. He is an artificially created black and red hedgehog whose hover shoes propel him at extreme speeds that rival those of Sonic.
Shadow is the good/evil counterpart of sonic. He also got his own game which was a disaster but shadow is still really cool. He uses chaos control and may seem like an evil warlord but at the end of the day shadow still misses Maria and really cares about saving then world.
Come on! Shadow is by far the best sonic character. Even though his own game was not so good but I can overthink that and I think Shadow should be in the top 15. His speed is enough to match sonic. His abilities are epic. He even has an epic theme song! Shadow is awesome! He rules!
My favourite video game character, he brings darkness and edginess to the table. Something any other sonic character couldn't. As for the game, it's underrated I think people expected too much of the game. They mostly hated it because it was different from most sonic games, but if you think about it, it actually shows what anti-heroes are about. Sometimes they pick good, sometimes they pick bad, sometimes they are neutral, but no matter what they almost only ever fight for something if it means they get what they want. Shadow the hedgehog is better than people think the game was completely underrated. Shadow for life
I like his backstory quite a bit, but shadow suffer from what I would call the Zero syndrome. He is more a character that stand out for what happened to him than a character that stand out for his personality or his actions. Not that he didn't do anything though. I love the sacrifice he made at the end of SA2 especially. Overall though he is decent, but I don't like him as much as other people.
12
Link (Legend of Zelda)

Link refers to several different incarnations of the same protagonist of Nintendo's The Legend of Zelda series.
Link is a very good character the timelines in the games are confusing but breath of the wild became one of my top games
Well, he doesn't have any personality. Sure there are games where link shows more personality, like in Wind Waker, but I don't care a lot about him.
He is the best. he is not fat unlike Mario. He kills people be swinging a sword not bopping them on the head! He should be #1!
I understand why people are upset that link is this low, I think he should 3rd (behind master chief and the arbiter)
13
Ezio Auditore (Assassin's Creed 2)

Brilliant character, combined with the odd bit of humour! He needs to be in the top 10. Unfortunately Altair is before him, because Ezio is funnier, epicer, deadlier and downright entertaining!
I kill everyone but then I die cause your not supposed to kill everyone
He's not better than Altair, but he is still a solid character with a (very) emotional story. He needs to be higher on this list.
Ezio's story is more interesting than any of these characters in the top ten. Mario's story is about fighting a giant turtle on steroids, links is about saving a princess (cliché), Sonics is about running or something? Master Chiefs story is really good, but it still can't compare to the depth and emotion of Ezios. I don't even know what a Solid Snake is, and Lara Croft is just known for being the girl on Tomb Raider. The thing that sets Ezio apart from these other characters, is the pain that he feels throughout his journey. His emotions in Florence when he witnesses his father and two brothers are hung are unmatched with the other characters. Then the transformation from cunning teenager to master Assassin is one that I'll personally never forget. Ezio Auditore the Firenze is without a shadow of a doubt, the greatest video game character in video game history.
14
Princess Peach (Mario series)

Princess Peach is a major character in the Mario Bros. Franchise. She is the lead female of the The Mario franchise. She is usually the character who needs saved in most Mario Games, but also has appeared as a playable character in the Main-Series Mario Games, including Super Mario 3D World, Super Mario ...read more.
PEACH gets way too much hate, she's made to be kidnapped guys. That's her purpose in the franchise. Also she's made to show girls they can be hero's too. Mario was my childhood and still is so I'm not afraid to say I'm a peach fan and please stop hating for no reason like the voice because you know there's a volume button haha
Even though Princess Toadstool (Her actual name) gets captured every week in smash ultimate she just dominates and disrespects
I'm often a defender of Peach for the hate she receive, but other than in the first three Paper Mario games where she is a very sweet and actually helpful character, and Smash bros where kicking ass with her is so funny, especially with the "Atcha! " of her side-B, she is not very good in other games. People say that she sucks because she doesn't know how to defend herself, but I find that the problem is actually the opposite. It has been show in other games in the series that she can defend herself but in other games she gets kidnapped in seconds which makes her an inconsistent character
Stop hating, if it wasn't for peach there wouldn't be a story for the game, she is a crucial character for the games. Look at it this way she hasn't been kidnapped for like 3 years or more now, she takes a more lead role as a main playable character these days instead of being the main support character which I really love! GOD SAVE THE PRINCESS!
But it's the same story every single time. Spinoffs prove we don't need Peach for a story.
15
John Marston (Red Dead Redemption)

John Marston is a central character and the main protagonist of Red Dead Redemption and Undead Nightmare.
No doubt he is the best. He sacrificed himself for his family. Everyman must do it he is real hero.
HE HAS ACTUAL CHARACTER DEVELOPMENT! Enough SAID!
Deep and rich character. Totally a tough guy but some sense on right and wrong. All what matters is safety of those he loves - in any cost. A true hero.
He did bad things. He tried to right his wrongs, he just wanted to be with his family. That's all that motivates him in the whole game. Family. Alas John says it himself to Bonnie. "No one gets forgiven and nothing's ever forgotten". No matter what he did, the consequences of his bad deeds came around and he suffered for them. I won't spoil the game, but in the end, he finally gets redeemed. Karma finally enacted. He pays for his maldoing and his sins finally absolved, but at a heavy price. After all, redemption always comes at a heavy price. Brings a whole new light to the name "Red Dead Redemption"...blessed are the peacemakers, Mr. Marston
16
Kratos (God Of War)

All hail kratos, the most badass character in gaming history!
Kratos is by far the coolest most awesome homicidal maniac of all time I mean how can Mario or Lara Croft compare, he killed a whole pantheon of Greek gods, doesn't get more badass
I kinda wanna make the point that the best video game character isn't the character you loved dearly as a child and grew up with. Most characters in this list fall into the nostalgia category, but Kratos, as of recent, has shown to have some legitimate character and heart. He is such an interesting character and has been through and seen many things.
The new God of War is amazing. and this character is so fun to play.
17
Meta Knight (Kirby)

Meta Knight is a fictional character from the Kirby series of video games owned by Nintendo and HAL Laboratory. He is one of Kirby's rivals, but occasionally teams up with the pink puffball to defeat a common enemy. Meta Knight is known for his powerful slashing attacks and flight in the Super Smash ...read more.
I like how he trained Kirby to become a better warrior, how determined he is to become the strongest warrior in the galaxy to the point he faced Galacta Knight multiple times, how cool his fights are, and how badass he is. When he fights Kirby, he always give Kirby a sword to make a fair fight, except in Squeak Squad where his respect for Kirby was lowered by the fact he does all this just for a cake. In Revenge of Meta Knight, the only reason he wanted to rule over dream land is because he find the citizens to be lazy, and when you take that into account, that would explain why he respects Kirby, it's because Kirby makes so much effort to save the world and is not as lazy as others. I find Meta Knight is overall very interesting.
He is the anti hero in Kirby and always wears a mask and haves different forms
Ahem. Edgy Mexican Kirby. wears a mask. epic swordsman. enough said
Unlike most people, I like Meta Knight better than Mario, Snake, even Lara Croft for crying out loud. Y? Because he's awesome and his sword is awesome. Being an antihero is awesome. In Meta Knight standards of course.
18
Pac-Man (Pac-Man)

Pac-Man is the protagonist fictional character of the franchise of the same name by Namco, who was first introduced in the Japanese arcade game Pac-Man on May 22, 1980 in Japan, later released in the United States in October the same year.
Pac-Man is obviously the best video game character of all time. Almost everyone knows about Pac-Man and many of us grew up with this simple character that was just a little yellow dot that kept on beating and getting beaten by the ghosts. His design is so simple and yet so amazing and although he has grown to wear gloves and some shoes, he is still that simple yellow dot that we loved as a child.

To be honest, I think Mario and Zelda are a bit overrated. They are both about princes, saving princesses and being held back by evil villains. Pac-Man was before Mario and Zelda and still has a more original plot than them. He doesn't need a green plumber or a shiny fairy to tell him what to do. Also, he is taking on four villains that can all kill him in one shot.

Whilst Mario has unreal jumping abilities, Sonic can run really fast, and Pikachu can literally shoot lightning, Pac-Man is stuck in a maze, with ghosts chasing him, and the only way he can get out is by eating. ...more
This comment is underrated. Pacman is surely one of the best video game characters of all time and needs to be much higher on this list, maybe in the top 10. Although not my favorite character (which goes to Sonic the Hedgehog), I loved his Pacman World games.
167?!?! WHAT?! Pac-Man is a classic! He should be in the top 10.
Pac-Man was so cute & funny in Pac-Man World. Chris Brown wold be a great voice for Pac-Man, especially if Pac-Man has his Pac-Man World/Mario Kart Arcade GP/Super Smash Bros. 4 design. He would be a great partner towards Princess Daisy, NOT the bossy & stupid Princess Peach.
This would be top three but other game companies make crap new versions that completely change the game
19
Spyro (Spyro Series)

Spyro is a series of platform games which primarily features the protagonist Spyro the Dragon and his friend, Sparx the Dragonfly.
Spyro year of the dragon was the first video game I have ever played and I'm 12. worth it.
The purple dragon of fun-loving adventure.
Spyro the Dragon is probably one of, if not the greatest video game character of his generation. I literally grew up on Spyro and I believe he is one of the best. The plot lines of most of his games were so well written and just the games themselves were just amazing. Except for Enter the Dragonfly, do not talk about Enter the Dragonfly!
Spyro is just awesome. Headstrong attitude and cool looking. Just play his first 3 games. Sad how Insomniac Games gave him up and all these other guys are abusing him.
20
Waluigi (Super Mario)

Waluigi is a lanky self-centered, brusque young lad as he is considered evil and the main rival of Luigi. Waluigi is shown causing local havoc in most games he appears in alongside his partner Wario. Waluigi is not instinctively evil or the antagonist (not counting DDR), as a matter of fact, he shows ...read more.
Why do I feel like I'm the only person that unironically likes Waluigi? Oh wait it's because I am.
Our sweet purple prince
Memes aiside I love this dude he's so weird and funny
If you watched any of my Mario characters remixes you know the song. From what we've seen Wario is the exact same for personality., he didn't make anything interesting for being unique, at least I love his design, and I agree that putting him in a game where he could shine, like what they did for Bowser Jr in Bowser Jr's journey, maybe he could become amazing. Nintendo please make a new Wario Land with Waluigi as a second player or as an alternate character with different abilities, like in Super Mario 64 DS or the lost levels.
Smash please
21
Nathan Drake (Uncharted Series)

He is hands down the best character ever... He says everything you think and to have that much humour while your getting shot at 24/7 is legendary... And to top it all off he's a good looking ladies man and a real smart ass... We can all relate to drake and that's the reason I love him
He's the best it's the best game ever because it's about treasure on island's and it's a shooting game it's the best it's about treasure I played uncharted 4 first than uncharted 1 then uncharted 2 than uncharted 3 then uncharted 4 again then uncharted 5 that just came out August 2016 than uncharted 4 again then a year later I played I'm playing uncharted 4 again
Nathan drake should be in first place, compared to mario and sonic and most of the character's before him on the list, nate is more relate able than most of them because unlike most of the other characters, he's just a normal guy who feels pain and has emotions, which is hard to see in many other game characters, drake's character has been built up greatly throughout the games so gamers can actually feel like there are things that they have in common with the character
The Uncharted series is awesome. It has everything from those adventure movies: The mentor, the girl, the crazy bad guy (who dies), and the smart-talking adventurer. Oh yeah, and they end up destroying what they were searching for. (Bye-bye, El Dorado)
22
Wario (Wario Warehouse)

Wario is a character in Nintendo's Mario series who was originally designed as an antagonist to Mario. His motives are driven by greed and he will take the side of whoever will give him the most pay. Although he may seem like just a mean man with no heart, he does have a very tragic past.
hate him in smash and has the worst final smash in ultimate. Who thought that farting on people would be a good idea?
If I didn't played any of the Mario RPGs Wario would be my favorite Mario character. He is just so funny and I love how jealous he is to Mario. He is also very cool to watch and play in smash, has a great design that perfectly captures his character, and while normally I don't think main characters contribute to the quality of the game (for example, I don't think the quality of Mario and Zelda would lowered if you played someone else than Mario or Link), Wario has a motivation to get more money that is more interesting than just saving one princess or something like that which makes Wario a character that if Wario Land didn't have, the games would still be good but not as good. That is unless of course you replace him by someone even better but it might be a little hard.
People vote for him because they only played the crap new one
I don't really hate Waluigi, but I think Wario deserves to be higher than him, as it makes sense since Mario is (obviously) higher than Luigi. Most people would think the same as he has more character development and actually did something more than appear in the spin-offs.
23
Scorpion (Mortal Kombat)

Scorpion is a recurring player character and occasional boss character from the Mortal Kombat fighting game franchise created by Ed Boon and John Tobias. His debut is in the first Mortal Kombat game.
A ninja from the Shrai Ryu with his family taken away from him by a doppelganger of one of his rivals. "Hanzo is dead I am Scorpion! " yes he awaits the day for vengeance in tournament itself challenging people and using his most famous quote to kill people "get over here" sorry I can't type everything I'm on my phone in the middle of the night
Remember in Deception when it turned out he was the chosen warrior of the Elder Gods and RIPPED OPEN THE DRAGON KING ONAGA'S BODY OPEN AND JUMPED THROUGH IT
Let me say that Mortal Kombat started with scorpion! I wonder, did the maker of this game had ever been bitten by a scorpion. If yes, it explains everything. Lol.
The two best lines in video games. "Toasty! " and "Get over here! "
24
Lara Croft (Tomb Raider)

Lara Croft is a fictional character and the protagonist of the Square Enix video game franchise Tomb Raider.
Amazing game character ever to play! I have played all the series of Lara Croft games and even completed them and I believe its the best game ever made all this time. Once we play we would never regret!
The most upvoted comment is: "The only reason people like her is because of her sex appeal. If it wasn't for sex appeal nobody would like her".

And that guy is just douche who wrote that. Though he is partially right, it's mostly wrong. And here is why, yes, not as many would vote for Lara (probably).

And here comes the thing that proves his more wrong than right:

I am a 14 year old guy, that loves everything that has with hot girls, boobs, and ass in it. But I never buy/like/love a game/franchise for just those factors. I love Nathan Drake, and his franchise, I love Indiana Jones. Both of these two are badass adventurers.

But when it comes to Lara, she's even more badass. And yes, she has a nice for example cleavage. But that is not why I and MANY others like her so much. And with the newest installment in the Tomb Raider series, we know more about her Backstory, which make Lara even more interesting.

I am really looking forward for the next ...more
Person who says Mario is old, you are wrong. Mario CAN fight, climb, swim, and flip! Can Lara Croft stomp? I'm actually not really sure. Mario can also hop, ride Yoshi, throw fire balls, freeze stuff, kick Baby Yoshi, ride a Mario Kart, and much more! Mario is so much more BETTER.
Tomb Raider was an good time classic, the graphics were pretty good for 1996 (not including her boobs). The story is interesting, she's insanely restless for the fact that she can be shot 3 million times and survived being countlessly mauled by animals, and being impaled in the stomach. A lot of people say their inspired by her persistence and strength. While Super Mario Bros is a legend of a game, Lara is an iconic action-adventure shooter protagonist, and I by opinion think the games and Lara are both awesome.
25
Steve (Minecraft)

Steve is a beloved character although I changed my skin he is the icon of Minecraft besides Alex
The most original character is Minecraft, everyone starts with Steve
Minecraft Steve brings nothing to the table and has no character development, an awful protagonist. How he is this high on this list is beyond me. This is insanity, my friend..,m
Steve is the star in mine craft which was made in 2009 he is the basic avatar in mine craft along with Alex he is only a avatar so he is technically not a character just a avatar but he is still a good character
PSearch List