Top Ten Video Game Characters
The Contenders: Page 18
341
Widowmaker (Overwatch)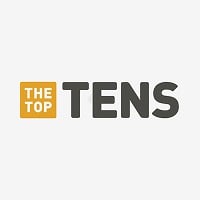 Widowmaker is a fictional, playable villain hero appearing in the 2016 video game Overwatch, developed and published by Blizzard Entertainment. Introduced in November 2014 at BlizzCon, Widowmaker made her debut in Overwatch, released in May 2016.
ass
342
Circus Baby (Five Nights at Freddy's: Sister Location)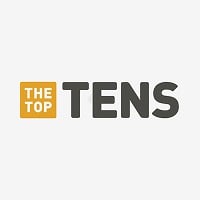 SPOILERS: Circus Baby is my favorite FNaF character. I'm not even a hardcore FNaF fanboy and I think this character is better than the overrated pile of metal that hides behind a curtain. Here's why she is the best. She has personality, dialogue, and a motive behind her "kind" appearance. Originally Baby was thought to be a killer animatronic, but she never attacks you (not counting Ennard). Instead, she...HELPS YOU. Why? Because of her plan. Baby's plan is to scoop the Endoskeletons of the other three animatronics (as well as her own), transform herself into Ennard, and take over the protagonist's body so the robots can escape the facility. She succeeds in the real ending, but fails in the fake ending. It makes complete sense that she wouldn't attack you and help you instead. If she didn't do that, her plan would be completely screwed over by the other characters. (Hell, she even helps you stop her Bidybabs! ). She is cunning, tricky, and sneaky, but is also a character you can't ...more - DCfnaf
WHY CIRCUS BABY ON THIS LIST?
343
Pharah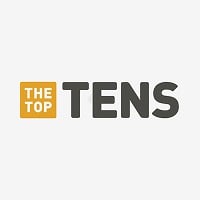 V 1 Comment
344
Chop Chop Master Onion - Parappa The Rapper
Why would someone put this on the list. No matter how good the Parapa the Rappa games were - TrisTris
I think you'll find the things he teaches you are sure to beat you - YourKingMaractus
BEST RAPPER OF ALL TIME - venomouskillingmachine
345
Bendy The Little Demon (Bendy & The Ink Machine)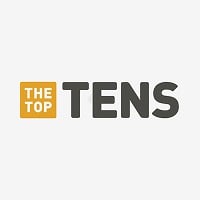 Its bendy the dancing demon not bendy the little demon
my fave
its bendy
346 A2 (NieR:Automata)
347
The Fable Hero
He can fart and do anything he wants to even get married.
348
Basch (Final Fantasy XII)
Basch lives, don't believe Ondors lies.
349
Tommy Vercetti (Grand Theft Auto)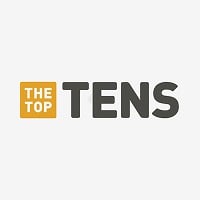 Very good character. Best Grand Theft Auto character ever. He was perfect character to place into Vice City
V 2 Comments
350
Dr. Richtofen (Nazi Zombies)
What! He is the most gruesome, whiny, Dick Cheney like character. He is really funny and poetec like
V 1 Comment
351 Rawk Hawk (from the Mario Series)
352
G-Man (Half Life)
Are people forgetting the world's most mysterious video game character?
353
The Nameless One (Planescape Torment)
Tomb Raider? Wow. All of these characters seem to be voted by how iconic they are and not by how intriguing, likeable, relatable etc they are as a character.

Maybe I'm approaching this the wrong way but the Nameless One really is in my book the greatest character. He is the Jay Gatsby, Atticus Finch etc of gaming. No other character has ever been this fleshed out and this well written. The entire story of the game focuses upon the history of this man and his differing personalities in his previous lives and how the people he meets on his quest remember him. There is no character this multi layered and humanly written in gaming. Half this list is made up of gruff, generic, handsome, overly built white male everyman or gruff, badass, cold, sassy, huge breasted white females who for some reason everyone seems to like. Truth be told there is no character like The Nameless one and he deserves the number 1 spot - togutas
354
Roxas (Kingdom Hearts 2)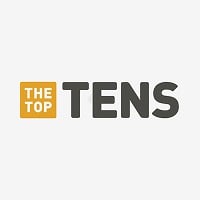 355 James Sunderland (Silent Hill 2)
356 Ty the Tasmanian Tiger
357
Talion (Middle Earth - Shadow of Mordor)
Such a badass character in this game and should at least be in the top ten.
Great character in a great game, definitely deserves to be higher up.
358
Dixie Kong (Donkey Kong Country 2: Diddy's Kong Quest)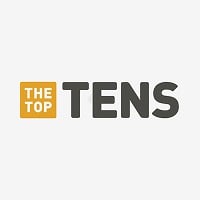 359 Metal Face (Xenoblade Chronicles)
PSearch List
Recommended Lists
Related Lists

Top Ten The Walking Dead (Video Game) Characters

Hottest Female Video Game Characters

Cutest Video Game Characters

Most Annoying Video Game Characters
List Stats
12,000 votes
785 listings
9 years, 328 days old

Top Remixes (141)

1. Solid Snake (Metal Gear Series)
2. Nathan Drake (Uncharted Series)
3. Link (from the Zelda games)
cjWriter1997

1. Mario (from the Mario Series)
2. Link (from the Zelda games)
3. Bowser (Mario Series)
mitokid

1. Albert Wesker (Resident Evil Series)
2. Yoshimitsu (Tekken)
3. Ezio Auditore (Assassin's Creed 2)
DunnaNunnaBatman
View All 141
Posts
Error Reporting
See a factual error in these listings? Report it
here
.