Top Ten Video Game Characters
The Contenders: Page 3
41
Red (Pokemon)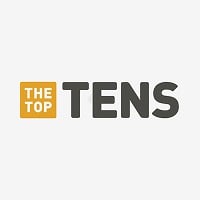 Ash is ahead of Red? Red saved the world! If Red wasn't there to stop Team Rocket in the first place, Team Rocket would have moved on to all the other
Regions and take over Johto, Hoenn, Sinnoh, and Unova. You should actually consider putting Red above Ash. Ash isn't even in the games. To all those Pokemon fans, Red saved the Pokemon world from being a boring place taken over by Team Rocket.
You can honestly forget about any other Pokemon character, as red has a overlevelled pikachu. GG, light orb volt tackle. And to be honest, he was beaten by a kid who had to go through 3x what he did to come close to him in the first place. So yeah.
Think about the rankings of this list. Mario is 1 and Link is 2. If main characters from some of the most famous game series are in the top 5, and pokemon is definitely an extremely well known and famous series, then why is Red not at least in the top 5? - Dat_GT_dough
How can you guys even consider this nonhuman? It doesn't even speak. - NailgunJesus
V 8 Comments
42
Beldam (Paper Mario: The Thousand Year Door)
I like dimentio better, but I think that he may have just been a rehash of Beldam... I mean, she manipulated the main antagonist and stabbed him/her in the back at the last second! So did Dimentio! - HeavyDonkeyKong
Paper Mario: The Thousand Year Door is very overrated & Super Paper Mario is much better. But Beldam? She should be replaced by Vivian! She is not ugly. I think that Beldam's face may be a private part.
She is unimportant & has very soft skin due to old age. Imagine if Sonic the Hedgehog fought her.
What, the Shadow Queen is way better
V 1 Comment
43
Meta Knight (Kirby)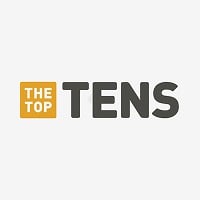 Meta Knight is a fictional character from the Kirby series of video games owned by Nintendo and HAL Laboratory.
Unlike most people, I like Meta Knight better than Mario, Snake, even Lara Croft for crying out loud. Y? Because he's awesome and his sword is awesome. Being an antihero is awesome. In Meta Knight standards of course. - wjacob313
If you are so overpowered that you are banned from tournaments, that says something about you. His sword is LEGENDARY, he has one of the mot iconic Nintendo ships, his cape becomes wings enabling flight, and what not to say? He is just one pure word, Epic. - Mewbosses
He is awesome, with his sword and cape and wings and gigantic Battleship Halberd, and his mask, pretty boss to me.
Should be in top 10 - PokemonGOSucks
V 7 Comments
44
Joel (The Last of Us)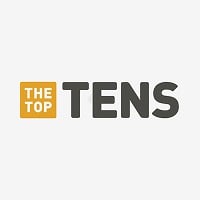 Joel and Ellie I think are the greatest video game characters of all time
He should be higher on this list
Joel is so cool, he helps Ellie for NO reason.
He could've just left her, why? Because:

1. She was Bitten! But he went with her.
2. She was a pain in the ass, in a sweet way <3
3. He could've left her at the hospital to possibly die, but no, Joel risked his life for her, and he is a hero! - danielwotsits
V 4 Comments
45 Crono (Chrono Trigger)
46
Trevor Philips (Grand Theft Auto V)
When you start playing as him, you better be ready. He could be asleep on some rails, or be in a strip club with only his boxers on.
Come on people how is he not up there.
Ah how I love trevor, the best in Grand Theft Auto V. - bestgamer
He is need to be in 1#
V 10 Comments
47
Donkey Kong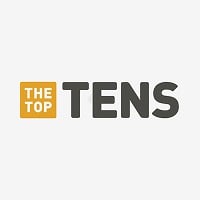 Donkey Kong is an arcade game released by Nintendo in 1981. It is an early example of the platform game genre, as the gameplay focuses on maneuvering the main character across a series of platforms while dodging and jumping over obstacles.
He's sexy. Also, he needed to be replaced by Diddy Kong at the Vancouver Olympics. He will later have rivalries with Daisy Duck.
No way in hell this guy is lower than Waluigi. - DCfnaf
A piece of gaming history.
Donkey kong is 269... - spodermanfan1000
V 2 Comments
48
Cammy (Street Fighter)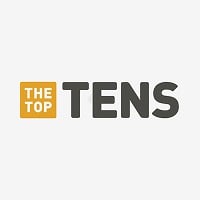 Cammy White, also known as Cammy and the codename Killer Bee in Street Fighter Alpha 3, is a video game character in the Street Fighter fighting game series and the second female fighter to appear in the series, after Chun-Li.
Second female street fighter character after Chun-Li. One of the most well-known street fighter characters.
49 Robert Ashley (Hidden Mysteries: Titanic)
50
Sora (Kingdom Hearts I And II)
the best swordsmen in the worlds!
he should be the best! unless Riku is an option, then he should be the best.
Sora can defeat a bunch of enemies with a giant key, knows magic, who knows how but he can speak to animals, and he is only 15
I grew up playing Kingdom Hearts and I'm pretty dissapointed that Sora isn't on the top ten, It would've been rather tear-jerking to see him on the top ten, 91 is no place for a hero
He's cool, and strong. he looks like he's 12, though
V 13 Comments
51
Raziel (Legacy of Kain Series)
A fallen vampire resurrected as a soul devouring wraith from a game series with one of the greatest stories for a video game ever. Raziel is quite simply someone you want on your side and someone you would be scared to death of if he wasn't
52 Johnny Cage (Mortal Kombat)
53
Zero (MegaMan X)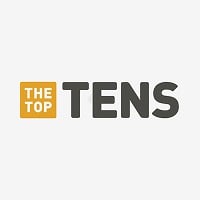 Agreed! Just look how long his hair is, even for his tall height & male gender. He could even be a teammate towards Princess Rapunzel who is spoiled, whose hair is much longer! Imagine if Zero messed with Princess Peach & Rosalina! He even knows Captain Falcon, who should be in the top fives on the list!
Why is he so low on the list? He's my favorite character ever and he is awesome.
I will NEVER forget Zero like every higher character on this list has. - megaboss
Because 0% of the generation today know/care about Zero. - mattstat716
V 3 Comments
54
GLaDOS (Portal)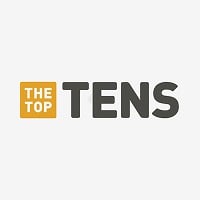 GLaDOS is a fictional artificially intelligent computer system appearing in the video games Portal and Portal 2. The character was created by Erik Wolpaw and Kim Swift and voiced by Ellen McLain.
I was really surprised that GLaDOS wasn't higher on the list. She has a great dark and sarcastic sense of humor that entertains you and keeps you laughing throughout the game. She can make you hate her, being the evil, insane robot she is, or even pity her. I really hope they make another Portal game so that I have the chance to see this amazing character again
My favorite character in any medium, period. Relishing in all her power, but too afraid to show her vulnerable side, she lies to the player and herself to the point where even she isn't entirely sure what side she's on anymore.
GLaDOS is a strange one but in the end is always the person who evil but good at the same time she should be higher on the list.
good story
V 15 Comments
55
Zelda (The Legend of Zelda series)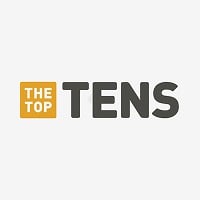 Princess Zelda is a fictional character in Nintendo's The Legend of Zelda video game series, created by Shigeru Miyamoto and introduced in its original entry in 1986.
She is nice brave and guards the Triforce which takes mad skills. Princess Zelda is more mature then the other princesses. She actually acts like a princess with mysterious parents. She rules Hyrule like no other princess.
She's a badass, admit it. She's awesome and I believe that she is the most awesome princess ever; awesome magic skills, pirate, ninja, skill with sword (? ), archer... come on!
Should be higher, she would destroy Mario... And some of the other overrated characters that hasn't contributed to video game history as much as she has.
Girl fought off Ganon for one hundred years while Link was off napping
V 4 Comments
56
Lee Everett (The Walking Dead)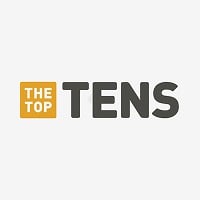 Lee Everett is the main character of the first season of The Walking Dead video game. Lee is the player character in the first season of the game, appearing in five episodes.
Lee Everett, a man willing to go through hell and back for a little girl that has been with him since the apocalypse began. He's one of those heroes without powers, going from ordinary university teacher to ultimate badass, he's truely an inspiration and should be way higher on this list.
He should be number one. Tell me: has Mario ever done anything that came close to what Lee did? Just womdering. Would he go t hell and back for a little girl. Lee is the best father ever and best protagonist ever seen
Lee was a great character that still managed to have flaws.
LEE IS THE BEST PERSON EVER
V 11 Comments
57
Lili de Rochefort (Tekken Series)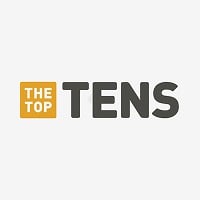 Emilie De Rochefort, better known under her nickname, Lili, was introduced in Tekken 5 : Dark Resurrection and has returned for all subsequent titles. When she debuted, Lili was described as a rich shallow girl from Monaco, who uses her skills in dance to fight in her own street fighting style. Lili ...read more.
Her fighting moves are very graceful.. She is very attractive... Very rich and very beautiful... She fights for her father... And one of the mortal enemy of JIN KAZAMA.. She is the best among all the female fighting game character.. She may look innocent but she is EXTREMELY DANGEROUS
She is the most popular character in tekken... This is unexpected she is in the top 10...
My favorite character in tekken series... She is so BEAUTIFUL!
V 2 Comments
58
Alex Mason (Call of Duty: Black Ops, Call of Duty: Black Ops 2)
Alex Mason, killer of Dragovich. Father of David Mason. Alex mason made sure all the enemies on his list were killed dead. Badass and amazing... Enough said.
What a character but my favorite bops character is victor reznov who even doesn exist
Old man with a sniper doesn't get much better than that
How is he not # 1?
V 4 Comments
59
Arceus (Pokemon)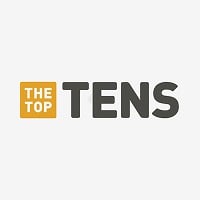 Arceus is a legendary Pokémon from the Pókemon series. He first appeared in the 18th Pokémon movie alongside other Legendary Pokémon.
60 Revolver Ocelot (MGS)
PSearch List
Recommended Lists
Related Lists

Top Ten The Walking Dead (Video Game) Characters

Hottest Female Video Game Characters

Cutest Video Game Characters

Most Annoying Video Game Characters
List Stats
13,000 votes
790 listings
9 years, 362 days old

Top Remixes (148)

1. Solid Snake (Metal Gear Series)
2. Nathan Drake (Uncharted Series)
3. Link (from the Zelda games)
cjWriter1997

1. Mario (from the Mario Series)
2. Lara Croft (Tomb Raider)
3. Samus Aran (Metroid)
FMB2015

1. Mario (from the Mario Series)
2. Link (from the Zelda games)
3. Bowser (Mario Series)
mitokid
View All 148
Posts
Error Reporting
See a factual error in these listings? Report it
here
.