Top Ten Video Game Characters
The Contenders: Page 5
81
Cole (inFAMOUS)
My favorite character of all time
V 2 Comments
82
Guybrush Threepwood (from the Monkey Island Series)
V 1 Comment
83
ThatOneRacer (ROBLOX)
Please get this name out of this list. It's no good.
Who is this, I know robloc but not him
he sucks
Who the f...?

Who is this?
Some random guy 0% of people care about.
And for some reason it's higher than Sub Zero.
HUMAN RACE IS DOMED - mattstat716
84
Legion (Mass Effect 2, Mass Effect 3)
Is this unit not worthy
85 Peggy (Imagine Teacher Class Trip)
86
Johnny Gat (Saints Row)
How come nobody likes him. Gat is one of the best characters of all time. Gat is also a badass. He got shot by a shotgun in knee. The guy who shot Gat was less then 5 inches away. Gat later in the same game he walkes perfectly. He got stabbed by a katana sword and ripped it out. He lives. He also takes on an entire gang and takes the cops. He was in a chair which was bolted to the ground of plane and his arms were tied. He breaks out of the chair, smashes a guys face in the window, gets stabbed by a knife, rippes it out, and throws and hits a guy right in the head. He will also say some funny stuff. To me Johnny Gat is one of the characters of all time, and one of the most badasses.
He has knives, he is badass, he killed satan in hell. Come on!, at least go to number 12! - CasinLetsGoBowling
Johnny Gat is THE definition of "badass".
"I'm always down for some murder"
V 4 Comments
87
Ghost (Call of Duty: Modern Warfare 2)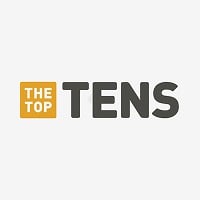 Ghost should be higher, such a badass costume with skills like that, he sure as heck knows how to handle a gun, as well as not leaving Roach, no man left behind for Ghost, Amazing guy!
Like who doesn't like a guy that gets shot and Is stil ALIVE and has a Call of Duty game named after him
Dude what? Ghoste died and burned from what are you saying that he is alive?! 1
V 1 Comment
88
Tracer (Overwatch)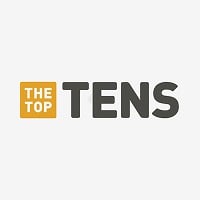 Tracer is a player character appearing in the 2016 video game Overwatch, a Blizzard Entertainment developed first-person shooter video game and its related media.
She may be new on the video game scene, but I still think she deserves way higher.
Tracer is awesome and in the best game ever
"Tracer love, The calverie's here! " That's one of her voice lines. Tracer is one of my favorite characters in Overwatch. Tracer is a british woman who has the ability of time travel. She's fun to use, and overall awesome.
Fam, we need Junkrat on this list
V 3 Comments
89
James Bond (007)
I know he is from movies first, but come on... HE'S JAMES BOND!
But he is originally from a film, so he doesn't have as much creativity
Deserves to be in top 20 at least... Dang people.
90
Wario (Wario Warehouse)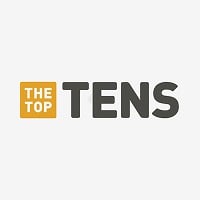 Wario is a character in Nintendo's Mario series who was originally designed as an antagonist to Mario. His motives are driven by greed and he will take the side of whoever will give him the most pay. Although he may seem like just a mean man with no heart, he does have a very tragic past.
He's handsome! He picks his nose! Is there anything more handsome? (sarcastically)
She's hot. She could have a Russian accent that sounds like Nadia from Muppets Most Wanted's Russian accent. This is why Tina Fey could portray her.

Rouge the Bat's height: 6'2" (188 centimeters).

Rouge the Bat's width: 4'10" (148 centimeters).

Rouge the Bat's weight: Secret.

Rouge the Bat could have an epic rivalry with Axel Chains.
Strong, greedy and humerus! In the Wario land series, he destroys everyone who get in his way!
I don't understand how Waluigi is higher then this guy. Same with Steve and Freddy Fazbear. - DCfnaf
V 6 Comments
91
Heavy Weapons Guy (Team Fortress 2)
While he is funny, has high health and calls his minigun Sasha, the guy is so slow that you'll die in 2fort a million times by snipers, food will only make you use melee fists which you kill them instantly
No matter what promotional artwork you look at, the Heavy is there. He is also there to give you a hug (brutally murder you with Sasha) in your dreams (nightmares). Also, he's funny. "What was that, Sandvich? Kill them all? Good idea! " -The Heavy
He can kill enemies with his bear hands. - Tf2Lists
... Wouldn't Spy or Pyro be higher?
Guess people need their "POOTIS"es. - mattstat716
V 4 Comments
92
Eddie Riggs (Brutal Legend)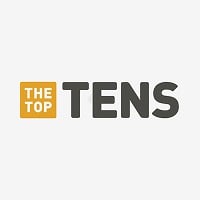 I love the guitar solos

"In honor of you guys were calling this army ironhead with an e on the end so people know were not messing around"
Eddie Riggs what the hell is he doing down here he should be at the top 20
93
Dark Prince (Prince of Persia: The Two Thrones)
EXTREME POWER and THE DAGGERTAIL COMBINED MEANS: ULTIMATE POWER! - undefeatablebeyblader
V 1 Comment
94
Silver the Hedgehog (Sonic the Hedgehog)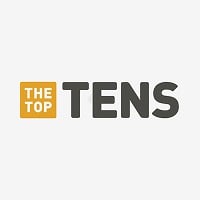 Silver the Hedgehog is a character in the Sonic the Hedgehog video game series. He is a light-grey anthropomorphic hedgehog who has a variety of telekinetic abilities. He comes from the future. He is an optimist despite his future's ruined state, although he is also somewhat naive and dependent.
Silver is the 100% awesomeness. Please vote for this goofball from the future, :3 Please?
He is the best character ever, he comes from a devastated future, stop giving him GRIEF! It's not fair!
Silver, Shadow, Sonic, and Amy should be with each other!
V 4 Comments
95 Zurvan, God of Time (Prince of Persia: The Two Thrones Vizier)
96
The Dragonborn (The Elder Scrolls V: Skyrim)
Seriously I looked through over 150 characters and nobody else has thought of how much of a boss the dragonborn is... I even saw Sheogarath who is also from the elder scrolls games, he is funny and stuff, but he's not as cool as the dragonborn... I even saw a lot of supporting characters in games.
Its skyrim what else do you need to know.
Top ten no where near, but maybe higher
legendary.
V 5 Comments
97
Conker
He was originally intended to appeal to children for his appearances in diddy kong racing and conker's pocket tails, but rare decided to make him more of a character that appealed to adults. Wonder what changed their minds?
He may look like a child-friendly mascot, bit he's not. He's greedy, alcoholic, and foul mouthed. And it's surprising how he hasn't gotten his own series yet.
I once bought Conker's Bad Fur Day for my kid and I was not aware that Conker gets a hangover, slaughters giant dung beetles, flushes a giant poop monster, destroys a terminator made of hay, slays vampires, becomes a war hero, robs the bank Matrix style, and kills a Xeno through the work of 4th wall breaking and developer intervention. - NailgunJesus
Haha! I love Conker
V 2 Comments
98 Kain (Legacy of Kain Series)
99
Fawful (Super Mario Bros)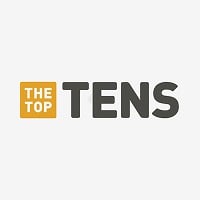 Fawful, known in Japan as Gerakobits, is a fictional character appearing in the Mario & Luigi series of role-playing video games developed by AlphaDream.
Dimentio is the best villain in Mario. But Fawful is a VERY close second. - DCfnaf
When I saw that Fawful was at 240 I had fury.
For starters, he isn't in Mario BROS, he's in Mario & Luigi(the RPG games). With that being said, Fawful is the best villain I've ever seen-he's funny, he's clever, and he's by far the weirdest character I have ever seen. Let's not forget some of his quotes:
"This battle shall be the mustard of your doom! "
"One fell swoop is the way I will deal with you fink-rats! "
"I am lacking in beef, Fawful is beefless."
"IT IS THE OVERHEAT! " - Garythesnail
V 1 Comment
100
Dark Pit (Kid Icarus Uprising)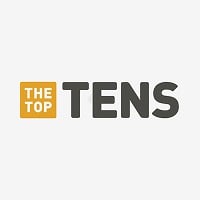 How is he not higher on the list?! He's amazing!
He's a princess
I don't know abut kid icarus but all I know is he shouldn't have been in smash
He is a beast
V 3 Comments
PSearch List
Recommended Lists
Related Lists

Top Ten The Walking Dead (Video Game) Characters

Hottest Female Video Game Characters

Cutest Video Game Characters

Most Annoying Video Game Characters
List StatsUpdated 19 Oct 2017
12,000 votes
785 listings
9 years, 327 days old

Top Remixes (141)

1. Solid Snake (Metal Gear Series)
2. Nathan Drake (Uncharted Series)
3. Link (from the Zelda games)
cjWriter1997

1. Mario (from the Mario Series)
2. Lara Croft (Tomb Raider)
3. Samus Aran (Metroid)
FMB2015

1. Mario (from the Mario Series)
2. Link (from the Zelda games)
3. Bowser (Mario Series)
mitokid
View All 141
Posts
Error Reporting
See a factual error in these listings? Report it
here
.