Top Ten Video Game Characters
The Contenders: Page 5
81
Tommy Vercetti (GTA Vice City)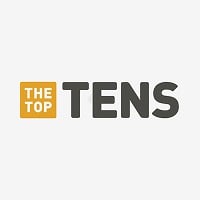 Tommy Vercetti is the main protagonist and is the character you play as in the video game Grand Theft Auto: Vice City a game in the Grand Theft Auto series. He is voiced by Ray Liotta.
Hey! What The Fack Tommy Vercetti should be higher. 182 are you kiding me you stupid twat!
82
Ryu (Street Fighter)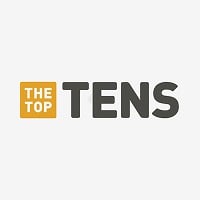 Ryu is a video game player character created by Capcom, the protagonist of the Street Fighter series.
He's bad ass he's better then cammy and my favourite capcom character
Sick ass character. awesome dude
Why isn't this guy higher?
He is the icon of fighting games. should be MUCH higher
V 1 Comment
83
Pit (Kid Icarus)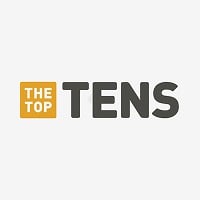 Pit is a fictional character and the protagonist of the Kid Icarus series, first appearing in Kid Icarus for the Nintendo Entertainment System in 1986 and later appearing in Kid Icarus: Of Myths and Monsters for the Game Boy in 1991.
Pit is adorable and bad ass the same time! Why is he so far down on this list?
I remember when I played kid icarus. Thanks to Pit, I had the best experience in my gaming history. Put is funny and shows what it truley means to be an angle being so kind and benevolent!
He's just an adorable cinnamon roll! Such a good character, I love his dialogue and voice acting and... everything! KI is so underrated!
84
Sub Zero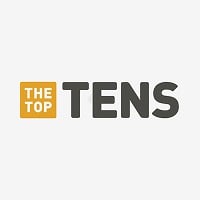 Sub-Zero is a video game character from the Mortal Kombat series and one of the original characters in the first Mortal Kombat game in 1992. A mainstay of the series, Sub-Zero is the only character who has appeared in every main Mortal Kombat fighting game.
#2 on the MK list of characters (soon to be #1) and the fact that MK beats all tells you that Subzero should be #1 on this list. He could easily freeze and shatter everyone on this list, even, I hate to say it, Master Chief. Why does Lara croft get #1, she is nothing compared to pretty much everyone on this list. She is nothing compared to Subzero.
FATALITY! HAHA!
He should've been the one to properly raise Elsa (Frozen) to be less isolated much better than ever in canon instead of those undeserved, so called parents.
Cool and Epic. He was so much innovational to Mortal Kombat. His ice attacks are probably best fighting games attacks.
Sub-Zero only in 77? This is the guy that was the main reason the ESRB was made. Sub-Zero being in 77 is not even funny. It is criminal.
V 1 Comment
85
Cole (inFAMOUS)
My favorite character of all time
V 2 Comments
86
Guybrush Threepwood (from the Monkey Island Series)
V 1 Comment
87
ThatOneRacer (ROBLOX)
Please get this name out of this list. It's no good.
Who is this, I know robloc but not him
he sucks
Who the f...?

Who is this?
Some random guy 0% of people care about.
And for some reason it's higher than Sub Zero.
HUMAN RACE IS DOMED - mattstat716
88
Legion (Mass Effect 2, Mass Effect 3)
Is this unit not worthy
89 Peggy (Imagine Teacher Class Trip)
90
Wario (Wario Warehouse)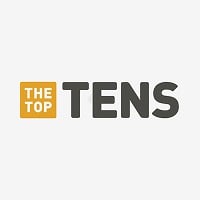 Wario is a character in Nintendo's Mario series who was originally designed as an antagonist to Mario. His motives are driven by greed and he will take the side of whoever will give him the most pay. Although he may seem like just a mean man with no heart, he does have a very tragic past.
He's handsome! He picks his nose! Is there anything more handsome? (sarcastically)
She's hot. She could have a Russian accent that sounds like Nadia from Muppets Most Wanted's Russian accent. This is why Tina Fey could portray her.

Rouge the Bat's height: 6'2" (188 centimeters).

Rouge the Bat's width: 4'10" (148 centimeters).

Rouge the Bat's weight: Secret.

Rouge the Bat could have an epic rivalry with Axel Chains.
Strong, greedy and humerus! In the Wario land series, he destroys everyone who get in his way!
I don't understand how Waluigi is higher then this guy. Same with Steve and Freddy Fazbear. - DCfnaf
V 6 Comments
91
Johnny Gat (Saints Row)
How come nobody likes him. Gat is one of the best characters of all time. Gat is also a badass. He got shot by a shotgun in knee. The guy who shot Gat was less then 5 inches away. Gat later in the same game he walkes perfectly. He got stabbed by a katana sword and ripped it out. He lives. He also takes on an entire gang and takes the cops. He was in a chair which was bolted to the ground of plane and his arms were tied. He breaks out of the chair, smashes a guys face in the window, gets stabbed by a knife, rippes it out, and throws and hits a guy right in the head. He will also say some funny stuff. To me Johnny Gat is one of the characters of all time, and one of the most badasses.
He has knives, he is badass, he killed satan in hell. Come on!, at least go to number 12! - CasinLetsGoBowling
Johnny Gat is THE definition of "badass".
"I'm always down for some murder"
V 4 Comments
92
James Bond (007)
I know he is from movies first, but come on... HE'S JAMES BOND!
But he is originally from a film, so he doesn't have as much creativity
Deserves to be in top 20 at least... Dang people.
93
Edward Kenway (Assassins Creed IV: Black Flag)
What a cutie...
94
Soap (Call of Duty: Modern Warfare 2)
Having seen Soap being asked by Price "what kind of name is Soap" (or something like that) to the captain annihilating the entire Makarov army with "this is for Soap" statement, idolizing him as the favorite character of all time is something not of a concern for me.
I feel like soap is the ultimate badass in Call of Duty hope he becomes in the top ten someday
Soap great man he is the legend we will remember him
LEGEND
V 7 Comments
95
Dark Pit (Kid Icarus Uprising)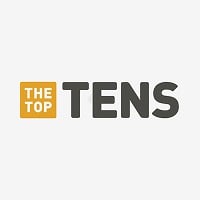 How is he not higher on the list?! He's amazing!
He's a princess
I don't know abut kid icarus but all I know is he shouldn't have been in smash
Can't stop feeling to say sorry for my self. I'm 97th
V 4 Comments
96
Eddie Riggs (Brutal Legend)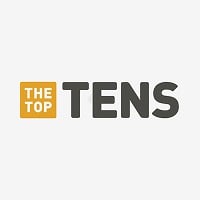 I love the guitar solos

"In honor of you guys were calling this army ironhead with an e on the end so people know were not messing around"
Eddie Riggs what the hell is he doing down here he should be at the top 20
97
D.Va (Overwatch)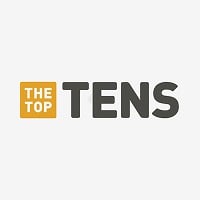 98
Dark Prince (Prince of Persia: The Two Thrones)
EXTREME POWER and THE DAGGERTAIL COMBINED MEANS: ULTIMATE POWER! - undefeatablebeyblader
V 1 Comment
99 Zurvan, God of Time (Prince of Persia: The Two Thrones Vizier)
100
The Dragonborn (The Elder Scrolls V: Skyrim)
Seriously I looked through over 150 characters and nobody else has thought of how much of a boss the dragonborn is... I even saw Sheogarath who is also from the elder scrolls games, he is funny and stuff, but he's not as cool as the dragonborn... I even saw a lot of supporting characters in games.
Its skyrim what else do you need to know.
Top ten no where near, but maybe higher
legendary.
V 5 Comments
PSearch List
Recommended Lists
Related Lists

Top Ten The Walking Dead (Video Game) Characters

Hottest Female Video Game Characters

Cutest Video Game Characters

Most Annoying Video Game Characters
List Stats
13,000 votes
793 listings
10 years, 21 days old

Top Remixes (152)

1. Solid Snake (Metal Gear Series)
2. Nathan Drake (Uncharted Series)
3. Link (from the Zelda games)
cjWriter1997

1. Mario (from the Mario Series)
2. Lara Croft (Tomb Raider)
3. Samus Aran (Metroid)
FMB2015

1. Albert Wesker (Resident Evil Series)
2. Yoshimitsu (Tekken)
3. Ezio Auditore (Assassin's Creed 2)
DunnaNunnaBatman
View All 152
Posts
Error Reporting
See a factual error in these listings? Report it
here
.