Top 10 Winners of Metal Storm Awards
Metal_Treasure
The Top Ten
1
Annihilation of the Wicked - Nile

(Best Death Metal Album of 2005) - Metal_Treasure
2
At the Edge of Time - Blind Guardian

Best Power Metal Album, 2010 - Metal_Treasure
3
Twilight of the Thunder God - Amon Amarth

Best Melodeath/Gothenburg Metal Album, 2008 - Metal_Treasure
4
Obzen - Meshuggah

Best Alternative Metal Album, 2008 - Metal_Treasure
5
Iconoclast - Symphony X

Best Progressive Metal Album, 2011 - Metal_Treasure
6
Wintersun - Wintersun

(Best Debut Album of 2004) - Metal_Treasure
7
Demigod - Behemoth

(Best Death Metal Album of 2004) - Metal_Treasure
8
The Scarecrow - Avantasia

Best Power Metal Album, 2008 - Metal_Treasure
9
Imaginations Through the Looking Glass (Live DVD 2004) - Blind Guardian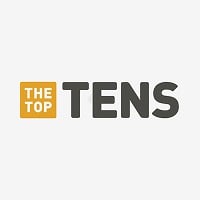 Best DVD, 2004 - Metal_Treasure
10
Immigrant Song - Demons & Wizards

Best Cover Song, 2005. It's a Led Zeppelin cover. - Metal_Treasure
The Contenders
11
Hardwired...To Self-Destruct - Mettalica

The Biggest Surprise, 2016 - Metal_Treasure
12
Phantom Antichrist - Kreator

Best Thrash Metal Album, 2012 - Metal_Treasure
13
Citadel - Ne Obliviscaris

Best Extreme Progressive Metal Album, 2014 - Metal_Treasure
14
Agony - Fleshgod Apocalypse

Best Death Metal Album of 2011 - Metal_Treasure
15
Beyond the Red Mirror - Blind Guardian

Best Power Metal Album, 2015 - Metal_Treasure
16
Lucifer - Behemoth

Best Video, 2011 - Metal_Treasure
17
Coal - Leprous

Best Progressive Metal Album, 2013 - Metal_Treasure
18
In Live Concert At The Royal Albert Hall - Opeth

Best DVD, 2010 - Metal_Treasure
19
Meliora - Ghost

Best HARD ROCK Album, 2015.
Not sure it's the best but I agree with them putting this album into the Hard Rock and not Metal category. - Metal_Treasure
20
Sorceress - Opeth

The Biggest Letdown, 2016 - Metal_Treasure
21
Polaris - Tesseract

Best Djent / Math Metal album, 2015 - Metal_Treasure
22
Axioma Ethica Odini - Enslaved

Best Black Metal Album, 2010 - Metal_Treasure
23
All Shall Fall - Immortal

Best Black Metal Album, 2009 - Metal_Treasure
24
Fight Fire with Fire - Vader

Best Cover Song, 2009 (Metallica cover) - Metal_Treasure
25
Flight 666 - Iron Maiden

Best DVD, 2009 - Metal_Treasure
26
Ov Fire and the Void - Behemoth

Best Video, 2009 - Metal_Treasure
27
Dark Thrones and Black Flags - Darkthrone
Best Black Metal Album, 2008 - Metal_Treasure
28
Death Magnetic - Metallica

Best HEAVY METAL Album, 2008.
The winner in the Thrash Metal category is Testament. - Metal_Treasure
29
The Formation of Damnation - Testament

Best Thrash Metal Album, 2008. - Metal_Treasure
30
A Sense of Purpose - In Flames

The Biggest Letdown, 2008 - Metal_Treasure
31
Death Magnetic - Metallica

The Biggest Surprise, 2008 - Metal_Treasure
32
Victory Songs - Ensiferum

Best Folk/Pagan/Viking Metal Album, 2007 - Metal_Treasure
33
In Requiem - Paradise Lost
Best Gothic Metal Album, 2007 - Metal_Treasure
34
The Atrocity Exhibition... Exhibit A - Exodus

Best Thrash Metal Album, 2007 - Metal_Treasure
35
Ghost Opera - Kamelot

Best Video, 2007 - Metal_Treasure
36
Monotheist - Celtic Frost

Best Avantgarde Metal Album, 2006 - Metal_Treasure
37
Now, Diabolical - Satyricon

Best Black Metal Album, 2006 - Metal_Treasure
38
A Twist In the Myth - Blind Guardian

Best Power Metal Album, 2006. This is probably the weakest Blind Guardian album but the contenders were even weaker (Rocket Ride by Edguy - my least fave album by them, etc). Obviously 2006 wasn't good for power metal. - Metal_Treasure
39
Turis Fratyr - Equilibrium

Best Debut Album, 2005.
Metal Storm were so right in 2005: 10+ years later, we can confirm this band is awesome. - Metal_Treasure
40
Ghost Reveries - Opeth

Best Progressive Metal Album, 2005. - Metal_Treasure
41
Design Your Universe - Epica

Best Atmospheric/Symphonic Metal Album, 2009 - Metal_Treasure
42
Quorthon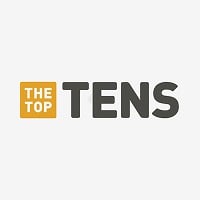 Tomas Börje Forsberg, known by the stage name Quorthon (1966-2004), was a Swedish musician. He was the founder, songwriter, vocalist and guitarist of the band Bathory, which pioneered the black metal genre and is credited with creating the Viking metal style. A multi-instrumentalist, Quorthon wrote ...read more.
Honorary Award, 2004.
Bathory mastermind was found dead in June 2004, at the age of 39. - Metal_Treasure
BAdd New Item
Recommended Lists
Related Lists
Top Ten 2015 Potential Video Game Award Winners
Top Ten 2014 Video Game Award Winners

Top Ten AFI Lifetime Achievement Award Winners
Best New Artist Grammy Award Winners of the 21st Century
List Stats
42 listings
288 days old

Top Remixes

1. Annihilation of the Wicked - Nile
2. At the Edge of Time - Blind Guardian
3. Twilight of the Thunder God - Amon Amarth
Metal_Treasure
Error Reporting
See a factual error in these listings? Report it
here
.