Worst Movie Directors of All Time
And you thought you had it bad...
Add your own if you think there's more :)
The Contenders: Page 4
61
Rob Zombie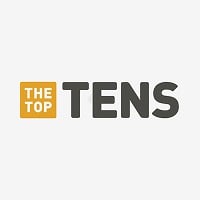 Rob Zombie (born Robert Bartleh Cummings) is an American heavy metal musician, film director, screenwriter and film producer. His career launched in 1985 when he formed the heavy metal band White Zombie. Following their breakup, he began a successful solo career. Zombie began directing in the early ...read more.
The Halloween remakes.
Thanks for ruining the Halloween movies Rob. You butchered them - VenomxShocker
Ruined Halloween - LukeTargaryen
62 Baz Luhrmann
63
James Cameron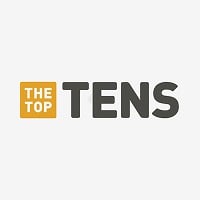 James Cameron is a Canadian film director, producer, screenwriter, and deep-sea explorer. He is best known for his films, The Terminator, Aliens, Terminator 2: Judgement Day, Titanic, and Avatar. He is also the third person in history to reach the bottom of the Mariana Trench, the deepest part of the ...read more.
He is a good director. I loved the way he did Avatar, Aliens, and the Abyss but I can't believe what a total selfish, commanding, disrespectful, and unreasonable person he is! I also loathe his dumb project, Titanic. I mean 11 Oscars, come on! It doesn't deserve even one! It's grossly overrated and bad scenes! Cameron really needs to strive on changing
It's not that I think his movies suck, I heard that he's supossed to be a jerk in real life.
Fools, everything saying than avatar and titanic are overrated and crap but nothing thinks in terminator 1 an 2 ans aliens, that movies are a legacy to the actions movies
Overrated.
He also uses very cliched and overused plots for movies that contain his name in the title such as Titanic and Avatar and these movies make more money than any movie released before. Bonus, for sparing the fictitious ass from drowning in the Titanic.
V 2 Comments
64
Stephen King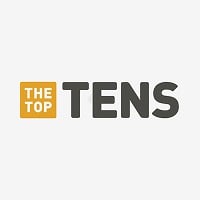 Stephen Edwin King is an American author of contemporary horror, supernatural fiction, suspense, science fiction, and fantasy. Many of his most well-known novels include Carrie, It, The Shinning, The Stand, Misery, The Dark Tower series, and Rita Hayworth and the Shawshank Redemption, which was later ...read more.
He only directed one movie (Maximum Overdrive) so he counts.
His movies and mini series' are the most un-scary things I've ever seen in my life
Wait a minute, that's not a movie director?
65 John R. Leonetti
66 Jason Bloom
67
Tim Burton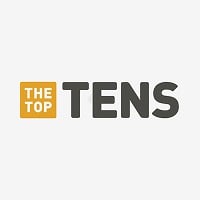 Timothy Walter Burton is an American film director, producer, artist, writer, and animator. He is known for his dark, Gothic, eccentric, and quirky fantasy films such as Beetle-juice (1988), Edward Scissor-hands (1990), the animated musical The Nightmare Before Christmas (1993), the biographical film ...read more.
A solid B+! Burton has some light in his dark projects! I loved his Batman films, Sleepy Hollow and its effects, Sweeney Todd and its lyrics, Corpse Bride, and Charlie and the Chocolate Factory. However, I didn't like the dry project and hangover of Planet of the Apes, the poor 3D effects on Alice in Wonderland, the bad 'comedy' of Dark Shadows, and the pointless plot of Edward Scissorhands
You know it's bad when a director manages make his own unique style feel repetitive
I won't deny that his movies were pretty creative back in the day, but at this point his style is just repetitive and boring
His Batman films are overrated, and need I mention 'Alice in Wonderland', 'Planet of the Apes' and 'Dark Shadows'?
68 Renny Harlin
69 John Moore
70
Jon Favreau
He has to be the worst, he thinks we want to see him in the movie.
71 Judd Apatow
72 Paul Greengrass
73
Paul Feig
Say what you want about Michael Bay. he may have made Transformers darker and edgier, but at least he didn't butcher Ghostbusters into an SJW pandering movie. Not to mention Feig cannot take criticism. - Swellow
74 Adrian Lyne
75
Tom Six
Oh.. god. Sewing a person's mouth to another person's anus while being forced to eat left over feces? Tom six should seek some serious help. What person comes up with those kinds of ideas?
His idea for The Human Centipede came from a joke he once made to his friends about punishing a child molester they saw on T. V by stitching his mouth to the anus of an overweight truck driver.
Really worst, he should be the number 1!

ugh. can't believe this people has a name on Hollywood
76
Quentin Tarantino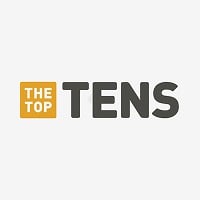 Quentin Jerome Tarantino is an American film director, writer, and actor. His films are characterized by nonlinear story lines, satirical subject matter, an anesthetization of violence, extended scenes of dialogue, ensemble casts consisting of established and lesser-known performers, references to popular ...read more.
He is NOT a great director! He is a dishonorable man! He has such bad thoughts in his sick head. He is fond of the "n" word due to how many times he used it in Django Unchained, he has an aggressive nature and is cruel to interviewers, he is a violent and blood lover, his latest work the Hateful Eight made fun of God, and he has one of the ugliest faces I've ever seen on a human! No wonder he isn't married. I don't think he ever wants to marry anyone. He wouldn't make a good husband or father. Pulp Fiction isn't one of the greatest movies ever, it's the aspiration of idiocy! I doubt there's a place in Heaven for this profanity lover!
Normally I say than if a director is obsessed with violence are very disgusting but... Quentin Tarantino works very hard in his movies making interesting and very strong characters like Hans Landa or Jules Winnfield, and pulp fiction aren't so gross or gory to hate it, the only regular or bad Trantino's movies are Hostel, from dusk til' dawn and death proof, but seen inglorious bastards or pulp fiction with another perspective and talk me now
I'm utterly disgusted that someone put this guy on the list
Can't be hailed as a great as he hasn't made a serious film yet
V 4 Comments
77 Roger Allers
78
David O. Russell
Totally overrated movies, three words only
American hustle is one of the worst movies of all time.
79
Rob Minkoff
Wasn't this one of the guys who directed the lion king? Trust me I to can hardly believe it.
80 Darrell Rooney
PSearch List
Recommended Lists
Related Lists

Greatest Film Directors of All Time
Best Filipino Film Directors of All Time

Top 10 Bad Movies by Good Directors

Greatest Movies by Big-name Directors
List Stats
1,000 votes
158 listings
6 years, 173 days old

Top Remixes (9)

1. Michael Bay
2. M. Night Shyamalan
3. Paul W.S. Anderson
egnomac

1. Uwe Boll
2. Spike Lee
3. Mickey Liddell
RalphBob

1. Michael Bay
2. M. Night Shyamalan
3. Uwe Boll
evil7
View All 9
Posts
Who is the worst Movie Director?
visitor
Error Reporting
See a factual error in these listings? Report it
here
.