Top 10 Worst Right Wing Pundits
The Top Ten
Milo Yiannopoulos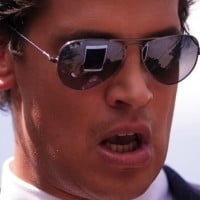 Milo Yiannopoulos, or pen name Milo Andreas Wagner, is a British polemicist, political commentator, public speaker and writer. Yiannopoulos is a former senior editor for Breitbart News, who describes himself as a "cultural libertarian".
Words cannot describe him. - TheSubinabox
Rush Limbaugh

Alex Jones

Alexander Emric Jones is an American radio show host and conspiracy theorist. He hosts The Alex Jones Show from Austin, Texas, which airs on the Genesis Communications Network across the United States and online.
It's in the water, and the democrats/ NWO will take over America
Richard Spencer
Stefan Molyneux
Paul Joseph Watson

Sean Hannity

Sean Patrick Hannity is an American talk show host and conservative political commentator. Hannity is the host of The Sean Hannity Show, a nationally syndicated talk radio show. He also hosts a cable news show, Hannity, on Fox News.
Glenn Beck

Ann Coulter

Ann Hart Coulter is an American conservative social and political commentator, writer, syndicated columnist, and lawyer.
You wouldn't want to debate her. She'd have you for a snack.
Pat Robertson
The Contenders
Steven Crowder

Michelle Malkin
Jack Posobiec
Mark Dice
Dinesh D'Souza
Charlie Kirk
Mike Cernovich
Candace Owens
Tucker Carlson

BAdd New Item