Best Bassists Ever
The Contenders: Page 6XW
101
Dave Pheonix Farrell
Not even top 100, come on he is an amazing bass player and is way better than anyone on this list. - lukestheman4
He's the best, none can hera him play because of chester's screaming. He should be in the top ten
What? Phoenix just keeps the rhythm he doesn't even create any new bass line, just goes with the rhythm, plus I can never hear him, so what's the use, he should far more lower
He is the best
V9 Comments
102
Jeff Ament
this guy is the reason i play bass if youve ever seen 'Animal' or 'spin the black circle' live you'll understand.
Listen to the bass lines on Jeremy and Present Tense.
Jeff Ament plays with taste and style over flash and gimmicks. His talent is a huge part of the Pearl Jam sound. Just listen to his song "Lowlight".
This guy's bass line is the reason I play bass...
V4 Comments
103
Jean-Jacques Burnel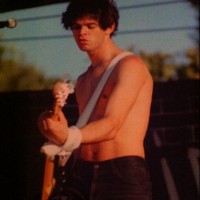 Jean-Jacques "JJ" Burnel, is a Franco-English musician, producer and songwriter, best known as the bass guitarist with the British rock band The Stranglers.
149th? Below the likes of Sid Vicious (who was so bad Steve Jones played bass on the albums)? Maybe people should vote for the player and not just the metal band they were in. Educate yourselves listening to Stanley Clarke, John Entwistle as well as this innovator.

No one has ever come close to that sound and is held in high regard and respect by the likes of Flea, even if he did come by that sound by accident with wrong or duff kit. Never got that sound back after their kit was stolen and he ended up using proper bass rigs.

Peaches, Nice n Sleazy, Goodbye Toulouse, Grip, I feel like a..., School Mam etc. Nothing can match it.
Still playing amazing bass. Created his own unique sound never quite copied by anyone else. Topped the polls in Sounds magazine in the late 70s over many of the others featured here. Must be higher than this!
Doesn't matter where he comes in the list, he is number one, end of. He invented a sound. He has created some of the most inventive bass lines out there. There are plenty of other players I admire, but Burnel is the top of the tree...
Number 1 surely?
V112 Comments
104
NIck Oliveri
Nick's heavy sound added a lot to Queens music. Queens arent the same without his sound and his infulence. Still an awesome band nonetheless.
V2 Comments
105
Leon Wilkeson
Amazing bassist. although Free Bird wasn't actually recorded by him, it was recorded by Ed King.

Cant believe this guy is behind Fall Out Boy and MCR. Leon is dead and mikey way and pete wentz will still never come close in their lifetime!
When you actually pay attention to what this guy does or see a few video clips of him playing it is amazing. very smooth and innovative. FreeBird is a good example
V1 Comment
106
Ashley Purdy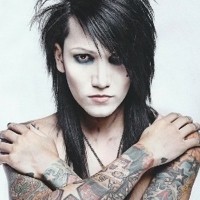 Ashley Purdy is one talented bassist! From the amazing sound, to his awesome personality, I think we can all agree he deserves higher than position 142! Ding, dang, who's your boss?
This is way unfair to Ashley! He deserves to be at least in the top ten! He is an amazing bassist with an even more amazing personality that anyone would love to have. Come on people, lets vote for a bassist that deserves more than 152!
Are you people crazy? ASHLEY IS AMAZING! He is always shirtless, cares about his fans. Black Veil Brides RULE!
Hot and sweet ahh
V5 Comments
107
Tom Petersson
Very underrated, but at least Bass Player knows and understands. They put him on the cover of July '07. You HAVE to rate to be on the cover.
This man plays with so much rhythm. Remember music is about what sounds best not who can play the fastest or craziest
Not only can he play, but he can also sing too. He's a better player and is always in command of his instrument. - FearlessFreep
I love the way he plays a 12-string. Nobody can do it like TP.
V4 Comments
108
Gary Thain
I think Gary Thain would have been more appreciated and known if he didn't die at such a young age.
Gary is in my top 10
Excellent with every band he was in. Turned the corner with Heep.
V1 Comment
109
Charles Mingus
There are like 3 names on here that are worthy of tuning Mingus' bass.
Oh god please help the rest figure the best! Mingus would really have given 69 a thought if he wd have left playing bass after 2 yrs of playing!
V1 Comment
110
Dusty Hill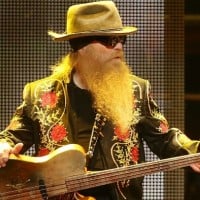 Joseph Michael "Dusty" Hill is the bassist, keyboardist, and co-vocalist with the American rock group ZZ Top.
To play that rockabilly blues style on electric bass is fantastic. As a bass player, I've learned a lot from his style.
He plays bass the way the bass SHOULD be played. Unlike these newer, metal bass players, he's an original 4 string guy!
Keep rocking Dusty!
V1 Comment
111
Ben Shepherd
Just listen to 4th of July and hear how dark and powerful it is at the beginning to set the mood for the rest of the song. That's how you use the bass to set the mood for a song. Then on The Day I Tried To Live Ben shows once again how he can just make the bass make you feel the song right down in to your soul.

I know these lists are mostly about how popular the bands as a whole are, so then the bassist gets picked just for being a part of them.

Ben Shepherd shows on his own how much better Soundgarden became once he joined them. That's why regardless of where he ends up on this list or if people ever will remember him years from now. To me he has shown how the bass was meant to be played and make you feel the pounding vibe deep down inside.
Not only a great bass player, with thunderous bass lines (just see Somewhere, Jesus Christ Pose and Slaves & Bulldozers, to name a few) but also a great singer and, specially songwriter, who added tons of weight to the already heavy Soundgarden. Often overlooked, people ought listen carefully to this bass player in order to know what they are missing.
Ben is one of those bass players whose heavy bass riffs really blow you out of the water and make you wonder what the hell just happened! He adds an element of mystique to the Soundgarden songs that transports you to another realm. He's also a uniquely talented songwriter, who deserves a lot more recognition for his musical contributions.
Wow. what! Listen to Jesus Christ Pose just incredible.
V29 Comments
112
Tina Weymouth
If nothing else, just think of the unforgettable opening for Talking Heads' Psycho Killer.
She also should be noted co-creating Tom Tom Club.
113
John Lodge
Super smooth super innovative a study in how to play bass!
114Trevor Bolder
115
Donald "Duck" Dunn
He is the best, end of discussion. Don't know him? Go find out then!
RIP, Duck Dunn. No one had the same prowess like you. You rock.
Donald played with a saense of rythym second to none... His style of playing coupled with the layed back presence c/w the pipe in his mouth were entertaining to say the least.
116
Juan Croucier
The former Ratt bassist was essential to the early Ratt sound. -
117Steven Severin
118
Dan Lilker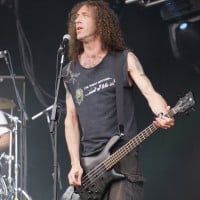 Dan Lilker is an American metal bassist. He co-founded the influential thrash metal band Anthrax with Scott Ian. Lilker was fired after the first album, and founded Nuclear Assault, as he was interested in faster, more aggressive style of music. He then reunited with Scott Ian and Charlie Benante and ...read more.
119
Eric Wilson
"The B-lines that Eric dropped reminded me of hip hop. " -Believe, The Dirty Heads. Recognized by new age artists over a decade after Bradley's death. Eric is so smooth in his delivery, and his riffs are top-notch. One of the most recognizable and respected bassists of his time.
Yes I would most deffinitely have to agree. He is the first bassist I was ever inspired by, he has the coolest style and most originality... I think He should be right up there at the top
Eric Wilson is one of the greatest bassists of all time. What made him great was the songwriting ability that he has. Listen to the bass in these songs: Greatest Hits, Burritos, Pawn Shop, Live at E's, Ebin, just about any Sublime song you listen to, it has an amazing bassline, thanks to Eric Wilson. He also plays guitar, (Look up the song 'Greasy Lesbian Hamburger Fight', Eric Wilson sung and played the guitar in that) and is a pretty chill guy, too.
The bass line that Eric plays in "Slow Ride" is among the best bass lines you'll ever hear. He is God.
V4 Comments
120
Saga
He always giving a fan service like molest and licking his bass in a sexy way... His rhythm is perfectly absorb with the music... A genius composer. Can play a 5 string bass. He is the SEXIEST BASSIST EVER...
High skill, unique rhythm, fast learning.. He create the music, create the melody, create the love
His skill as a bassist is one of the best I've ever heard. His talent as a composer is top notch.
He has created nice, unique and interesting bass line. And that's what make Alice Nine's songs shine more. I never get tired listening to his bass line and his performance on the stage. Moreover, he's also one of the main composer of Alice Nine's songs, which makes him more awesome.
V30 Comments
PSearch List
Recommended Lists
Related Lists
Top Ten Best Japanese Bassists

Top 10 Greatest Metal Bassists

Best Slap Bassists

Best Rock Bassists
Top Ten Best Nu Metal Bassists
List StatsUpdated 10 Dec 2016
70,000 votes
464 listings
10 years, 6 days old

Top Remixes (126)

1. Les Claypool
2. John Entwistle
3. Cliff Burton
gemcloben

1. John Entwistle
2. Cliff Burton
3. John Taylor
Coatsy

1. Jaco Pastorius
2. John Entwistle
3. Cliff Burton
Darky
View All 126
Posts
Best Bassists list sucks
GuitarZero
Error Reporting
See a factual error in these listings? Report it
here
.