Best 3 Man Rock Bands
c0mf0rta61ynum6
August 1, 2015 - Most bands have a total of four of five members. However, there is that rare instance where only 3 people get together and are able to create some amazing tunes. These are what I consider to be some of the best bands that only had three members.
Don't agree with the list? Vote for an existing item you think should be ranked higher or if you are a logged in,
add a new item
for others to vote on or
create your own version
of this list.
The Top Ten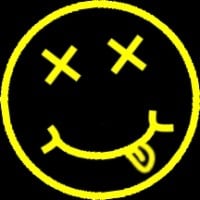 3
The Police
c0mf0rta61ynum6
5
The Jimi Hendrix Experience
c0mf0rta61ynum6
7
Cream
c0mf0rta61ynum6
LizardKing99
9
Stevie Ray Vaughan and Double Trouble
c0mf0rta61ynum6
10
Triumph
c0mf0rta61ynum6
The Contenders
11
Emerson, Lake, and Palmer
c0mf0rta61ynum6
12
Crosby, Stills, and Nash
c0mf0rta61ynum6
13
Genesis
c0mf0rta61ynum6
Comments About This List
Featured Lists
Popular Lists
New Lists
Top Remixes of This List
luca06
c0mf0rta61ynum6
Mumbizz01
fidelcanojr
Ratt_Sabbath
see more...
Posts About This List
List Info
This list was created 3 years, 300 days ago and has been voted on over 600 times. This top ten list has been remixed 8 times and has been blogged about 1 times.

Updated Saturday, August 01, 2015


List Error Reporting
See an item on this list that's misspelled, duplicated, or doesn't belong? Let us know.
Click here
to report the error.