Best Female Singers In Concert
debsan
The Top TenXW
1
Sarah Brightman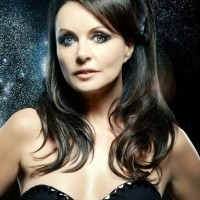 I used to laugh at stories of 19th century concert-goers who had to "take to the bed" because they were so overwrought. I no longer laugh -- not since one November night in 2004 when I was electrified by the beauty and magic of Sarah Brightman and her art. Her concerts are an initiation into an enchanted realm of beauty and wonder. - timhatcher
I heard this voice from no more than 15 feet away without a microphone. This voice is unmatched in perhaps, recorded history, as Ms Brightman was able to hit full operatic notes, and tones, and immediately come down to sing in a pop necessary breathy tone. A very unique talent.
Not even close this list is obviously not a true representation of our nation. Concerts are expensive & for my money I want a total show, vocals, dance, & flow... Come on people youtube some more variety in your selection and try this list again when you are more enlightened by true entertainment.
Donnell
Her voice is cosmic
V20 Comments
2
Ann Wilson
The most amazing female rocker vocals... Ann Wilson has been my favorite musician for a long time. I saw her and her sister Nancey in concert on their baby le strange tour! That's when I decided I wanted to sing play guitar and be a rocker

I agree with all of the comments made about Ann Wilson. I've watched many of her live performances and they never cease to instill great emotion. She has a simplistic concert setting because it is her voice people go to experience.
Ann Wilson just keeps getting better and better every year! I saw her in July and she just blew my mind! In my opinion there is no better singer than Ann.
Have seen her live twice and no one else comes close. She has such a powerful voice.
V12 Comments
3
Shakira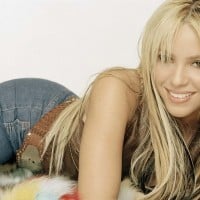 The best female artist ever in my opinion, helping 500,000 kids worldwide going from spanish to english and even singing for the President! Nothing screams success like buying your own private Island. Shakira donated 45 Million dollars to rebuild a destroyed school in Haiti.
Watch her live in Paris and Singapore F1, the complete performer... she must be top ten. You get belly dance, samba, flamengo, songs in French, Spanish, English, guitar, harmonica... men cry watching her on stage.. the ultimate pocket dynamite.
How can they put shakira in 5th she should be in first
Hmm, Shakira DID donate $400,000 to rebuild a school in Haiti, which is awesome to be sure, but a LONG way from the $45 million claimed in another post. This why you should never believe the
V12 Comments
4
Madonna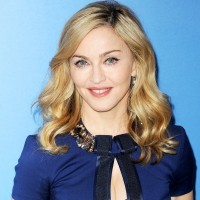 She revolutionized pop concertes! All of her performances are a unique piece of performance art: every song has a deep theme that is presented thru a combination of amazing live music, energetic-owe inspiring dancing, the latest in visual effects and fantastic videos. The production is out of this world.
Saw for the first time on HBO, overseas world tour... danced and sang for 90 minutes, only briefly stopping to change outfits. I will always give her her just props and prayers to her! That Concert on HBO was back in the 90's.
Sure, this Lady is the best in concert for many years. Every Madonna's show is fantastic! Amazing Woman... - Alexandr
Is this even s question?
V9 Comments
5
Shania Twain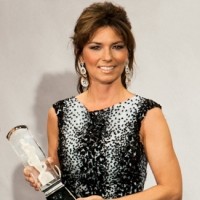 Did you see her live? If yes you'd know what I mean - Irina2932
6
Sarah Geronimo
She's really a concert performer... She can sing all genres... She's a good dancer too, a truly versatile performer I have heard ever. Whenever she performs on the center stage, she become something we never expected from her. She's truly a one of a kind performer/entertainer I have witnessed in my entire life.
total performer! she can sing in any genre and she can dance gracefully... the most successful young superstar in her generation here in philippines... very successful in all aspects because she is very talented... - supersarah
I have seen all of sarah's concerts
here in the philippines and she is
really a total performer and the
quality of her voice is extra ordinary beautiful and the emotions
when she sings fantastic - onlieson
A TRUE GREAT SINGER~
V24 Comments
7
Nelly Furtado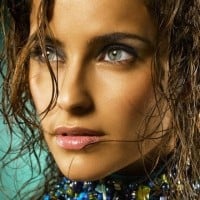 8
Pink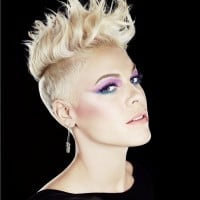 Pink is so good at live! She should be at least in top 20! I don't understand why artists such as Christina or Pink are lower than Britney Spears. At least THEY SING LIVE and have great voice!
have you heard her? she sounds like her studio version of her songs. very raw, real and unedited.
She should seriously be number 1, I have been to her concert and it is like nothing you will ever see. She sings perfect while hanging upside down soaking wet spinning around. Pure perfection.
She is almost like a contortionist and gives wonderful live shows. She can sing hanging upside down! Such a work of art, she should be in first
V11 Comments
9
Jackie Evancho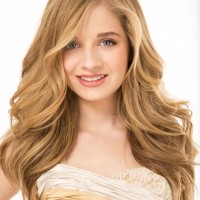 Jackie Evancho has the most beautiful singing voice in recorded history. Not since Jenny Lind [the Swedish Nightingale] in the late 1800's has a singing voice had this rich tone and timbre. Broke Michael Jackson's record as youngest artist in history to have a Top 5 and Platinum album. Will be around for the next 50 years or so.
She sings wonderfully, purely, genteelly, with full emotion in her live performances. Her concerts at PBS Great Performances - Dream With Me In Concert and Music of the Movies - are unforgettable and had many listeners, The DWMIC raised record amounts of money for PBS stations. Not only common visitors are moved, her angelic voice brings feeling to been around soldiers. I wish her she preserves the great gift to her. But she amazingly and purely showed to us, she wish seriously to be a huge star of the classical crossover music and she already is the real star.
This young lady has it al... Mesmerizing vocals, charisma, stage presence and charm. Seeing her for the first time in concert is truly a life-changing experience.
Jackie has had best-selling albums as both a tween and a teen. Her live performances are astonishing, delightful and sometimes surprising. - BobG
V101 Comments
10
Lady Gaga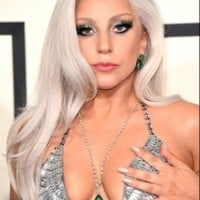 Lady gaga is one of the very few artists out there who don't lip sync. She has an amazing beautiful voice that gives you a certain feeling. Plus when you go to her concerts she makes you feel free from yourself and free from all of your weaknesses. You also get to see her amazing performances and crazy outfits. Love you gaga. Paws up!
Her shows feel like catharsis. Everyone in the audience feels that mighty inspiring vibe of hers, when she sings and talks to her fans. It's almost a divine experience, I dare say though I'm not some crazy fan of hers at all. And yes, she NEVER lip syncs.
Umm Madonna #7? REALLY? She lip syncs all the time! Gaga is one of the best live performers ever! She never lip sings, ever. She deserves to be in the top 10.
If you don't understand why Lady Gaga deserves at least a top 10, it's because you've never been to one of her concerts! Let's bring her to the top!
V8 Comments
The Contenders
11
Kelly Clarkson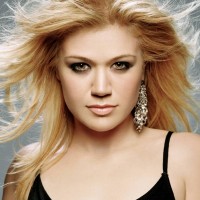 She is the best female singer in concert and should be the first.

People like Madonna, Britney Spears, Shakira, Rihanna, Lady Gaga, Taylor Swift, Selena Gomez, Demi Lovato and Hayley Williams do not belong in this list, because this is about the best female singers in Concert and not the worst.
I've never seen anyone who can sing live like her, she sing with such emotion. I absolutely love her
I don't know about her.. I like her songs, but not so much her voice. :-( sorry Kelly.
12
Katy Perry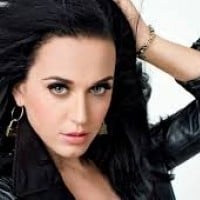 Her prismatic concert was amazing. best visual performance and production EVER
She is the BEST performer ever and should be close to number one
Katy Perry is one of the worst singers in concert. Even Taylor Swift and Lana del Rey are better.
She has the most unique styles
V12 Comments
13
Demi Lovato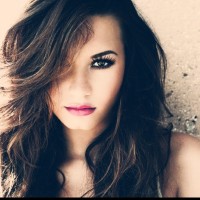 Demi Lovato has been through so much, yet she is still here with us, and going strong. She has amazing vocals, and a great live performer. Oddly enough, I'm listening to a Demi Lovato song right now. She's on a huge tour right now- a female empowerment one with Fifth Harmony and Little Mix. She's bringing along Nick Jonas. Remind you, she went through a nasty breakup with his brother, who partially caused her depression.

Demetria Lovato should be recognized as the best female singer of the 20th and 21st century. She deserves every once of success she has. She is amazing, and should have more fame than others. Such as Miley Cyrus, Selena Gomez, or even One Direction.

She is an amazing performer, and I look forward to more from her. God bless her soul, she deserves everything she has,
Why isn't beyonce or whitney on this list? But demi is a good singer, so much better than Miley. god bless demi
SERIOUSLY?! This is best SINGER. Demi being behind Selena Gomez is a joke.
She is great live
V9 Comments
14
Taylor Swift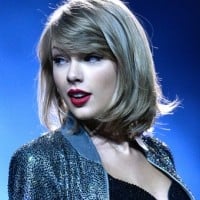 Is it just me because I went to her Speak Now Tour and she was amazing. She sounds like the studio versions of her songsn is just so amazing how fantastic she sounds. I love taylor Swift in concert and can not see why she is not up high on this list for top singer at a concert.
She is amazing in concert and sounds just like she does in the studio, but it is LIVE! She is so talented and amazing. Her song writing is quite brilliant and fantastic. How on Earth is she not near the top of this list, she is amazing in concert
2% You gotta be kidding. Who's doing the math and counting the arena ticket sales. This is what you call a crossover megastar! Her concerts are half circus half Radio City Music Hall. Unique. - Brian1951
Deserves to be on the top!
V7 Comments
15Sheryl Crow
16
Lacey Sturm
Lacey is amazing. She can scream and she has a very beautiful voice... - Drum_Solo
Lacey is the ISH. She sounds perfect, she's energetic, and most of all, THE HEADBANGING. The headbanging does not get better.
17
Lorde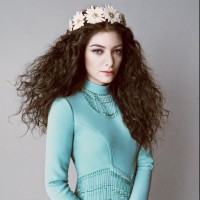 Where is the love for Lorde? She sounds almost exactly like she does in the studio. - EmperorAguila
18
Katie Melua
Beautiful musical voice. Perfect diction, effortless presentation, and good looker as well- the world is badly devided! PF
I'm proud of her.. I'm proud to be GEORGIAN! Ketie rules! - Robi_94
19
Whitney Houston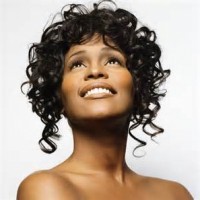 amazing, most singers just stand there and sing, however when Whitney performs its out of this world the fans always comes first and she gives them the best time of her lives, even if she isn't feeling her best, Whitney we love you and good luck with your new album
UM EXCUSE ME? Whitney should be first on the list, I mean she did drugs sure, but it's about singing, not about drugs! I love love love "I will always love you" and I will always love you Whitney Houston.
Whitney never EVER sings a song the same way twice. She is 10 billions times better live than in the studio where she is perfect anyway.
Possibly the greatest female singer of all time
V7 Comments
20
Regine Velasquez
She is the best female concert performer not only in the Philippines but in the whole world... Gifted with a powerful and high pitch vocal chord, she is really amazing in her live concerts performances... The one and only Asia's Song Bird...
Best of all, has the record of the Fourth best next to Whitney, etc.
She has a good, powerful, effortless voice.
Oh, did I mention she's charice's idol?
She is the best live concert performer, has an amazing powerful and high pitch effortless voice. Our countries Asia's song bird. Guys put her in a top ten list because she is best 101%.
Regine is regine no one can beat her...
V7 Comments
PSearch List
Related Lists

Best Female Singers of All Time

Best Female Singers of the 21st Century

Most Desirable Female Singers in the World

Best Female Country Singers of All Time
List StatsUpdated 27 Nov 2015
14,000 votes
129 listings
8 years, 89 days old

Top Remixes (4)

1. Demi Lovato
2. Lacey Sturm
3. Taylor Swift
Gurarinas

1. Madonna
2. Cher
3. Shakira
Irina2932
1. Shakira
2. Madonna
3. Britney Spears
AtlasUniverse
View All 4
Posts
Error Reporting
See a factual error in these listings? Report it
here
.