Metal_Treasure's Favorite Bands From Each Metal Subgenre
Metal_Treasure
I made this list because users of TheTopTens often ask me this question and every time I have to write long messages and subsequent explanations. Now I can just send the link to this list.
This morning a user asked me this question again which was the immediate reason for making this list.
You can't add items to this list but feel free to comment, vote and remix. I wouldn't mind if the ranking changes, moreover I myself have had different preferences in different years and even months.
The Top Ten
1
Metallica - Thrash Metal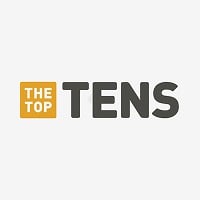 Metallica is an American Thrash Metal band formed in 1981 . The original lineup was James Hetfield (Vocalist and Rhythm guitarist), Dave Mustaine (Lead Guitar), Lars Ulrich (Drums), Ron McGovney (Bassist). The group came into mainstream from their Self-Titled album and the hit single "Enter Sandman". ...read more.
I don't like everything Metallica did but for me they are the best Thrash Metal band. Here's why:
1) Metallica were more influential towards popularization of thrash metal than Megadeth
2) Metallica singer is way better than Megadeth singer
3) Metallica music is more varied than Slayer music (Slayer are #2 for me but there was time Slayer were #1)
4) Metallica sold out with the Black Album but Megadeth sold out, too, and it was even worse (Risk album). Moreover, the Black Album is a very good album, Risk is awful.
5) and no, Dave Mustaine didn't write half of Metallica songs.
There are many other reasons. (Anthrax aren't in the picture at all but Kreator are very good) - Metal_Treasure
I'd be interested to know about your thoughts on Load and Reload.

Personally, while not as good as the first five albums, Load and Reload aren't bad at all. In fact, I think they've become retrospectively better and have aged well as well. Not to mention some underrated tracks here and there, containing some of Metallica's best lyrics. - CrimsonShark
2
Ne Obliviscaris - Extreme Progressive Metal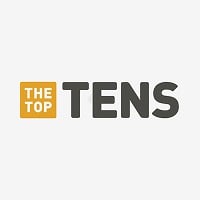 Ne Obliviscaris (Latin for "forget not") are an extreme progressive metal band from Melbourne, Australia, formed in 2003.
I made several lists about them with many detailed descriptions.
These guys've got outstanding composing skills as if they have studied composition at the music university. Also, violin makes them sound unique. - Metal_Treasure
3
Blind Guardian - Power Metal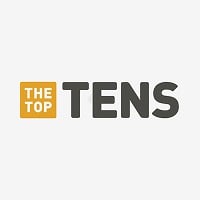 Blind Guardian is a German power metal band formed in the mid-1980s in West Germany. They are often credited as one of the seminal and most influential bands in the power metal and speed metal subgenres. Heavily influenced by Queen, they use the technique of overdubbing. They also incorporate large ...read more.
Bar none. I even wonder how they've been around for over 30 years
and have done everything correct from metal viewpoint and haven't made mistakes worth to be mentioned. I mean, even more popular metal bands made serious mistakes and/or bad albums - Iron Maiden, Judas Priest, Metallica, Slayer, Megadeth, Helloween, to name a few.
Blind Guardian never betrayed metal, even in the 90s that was the worst decade for making metal. Blind Guardian even released some of their best albums namely in the 90s when almost all popular metal bands were in crisis and did stupid things.
Blind Guardian is the metal band with the most perfect bio. - Metal_Treasure
Wow really? Metal, you talk about Blind Guardian so much I'd be damned to know you haven't gone to one of their concerts. I wonder why they are number 3 when this is possibly your most talked about band. - MattAffterburner
4
Obscura - Technical Death Metal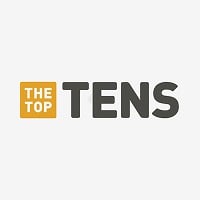 Obscura is a technical/progressive death metal band from Germany, founded in 2002. The band became prominent when members of Necrophagist and Pestilence joined Steffen Kummerer to release the critically acclaimed second full-length album, Cosmogenesis. The band was named after the Gorguts album Obscura. ...read more.
I made several lists about them so you can check them out for more detailed descriptions and reasons for my opinion. - Metal_Treasure
5
Nile - Brutal Technical Death Metal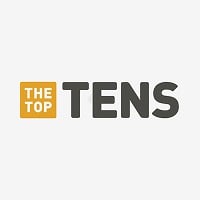 Nile is an American technical death metal band from Greenville, South Carolina, United States, formed in 1993. Their music and lyrics are inspired by Ancient Egyptian/Near Eastern mysticism, history, religion, and ancient art, as well as the works of H.P. Lovecraft.
Cryptopsy are close 2nd for me. - Metal_Treasure
6
Amon Amarth - Melodic Death Metal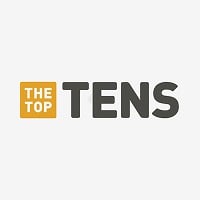 Amon Amarth is a Swedish melodic death metal band from Tumba, formed in 1992. The band takes its name from the Sindarin name of Mount Doom.
It was really hard to choose between Amon Amarth and Children of Bodom, and maybe I already regret... because I adore Children of Bodom solos. Alexi is a great guitarist.
If interested in melodeath and/or in these two bands, I made a list - Top 10 Differences Between Children of Bodom and Amon Amarth - Metal_Treasure
I agree with this. I find Amon Amarth to be better. - MattAffterburner
7
Annihilator - Technical Thrash Metal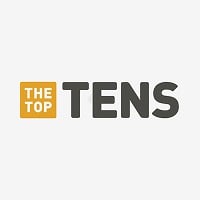 Annihilator is a Canadian thrash metal band founded in 1984 by vocalist, guitarist, bassist, songwriter, engineer, producer, mixer and mastering engineer Jeff Waters and former vocalist John Bates.
I just can't imagine my metal life without the album Alice In Hell. - Metal_Treasure
I'd have to go with Megadeth on this one. - MattAffterburner
8
Judas Priest - Heavy Metal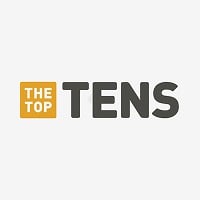 Judas Priest are a British heavy metal band that formed in Birmingham, England, in 1969. They are often referred to as one of the greatest metal bands of all time, and are even commonly called "The Metal Gods", after one of the songs on their 1980 album "British Steel". ...read more.
Most of the time it was Iron Maiden though. But I overplayed them, I guess, and I just took a break. Currently I enjoy Rob Halford's vox.
I have another problem here: I love Dio voice more than Bruce's and Rob's voices but in my book Dio (the band) isn't above Iron Maiden and Judas Priest. - Metal_Treasure
9
Death - Death Metal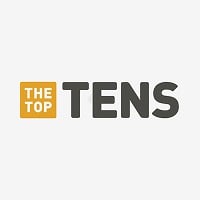 Death was an American death metal band formed in 1983 by Chuck Schuldiner. Death is considered to be one of the most influential bands in heavy metal and a pioneering force in death metal. Its debut album, Scream Bloody Gore, has been widely regarded as the first death metal record, while the band's ...read more.
I love and respect this band and all, but I just moved on in search of newer bands, more unusual sounds and death metal subgenres.
So sad Chuck died too early and the band has no new material.
R.I.P. Chuck. - Metal_Treasure
10
Septicflesh - Symphonic Death Metal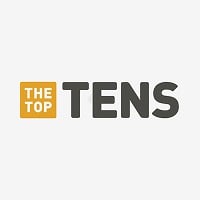 A great band. Not long ago I made a list about them with detailed descriptions - Top 10 Songs on Septicflesh's Codex Omega - Metal_Treasure
The Contenders
11
Yngwie Malmsteen's Rising Force - Neoclassical Metal
I love crafted metal instrumentals with fast guitars. - Metal_Treasure
12
Theocracy - Progressive Power Metal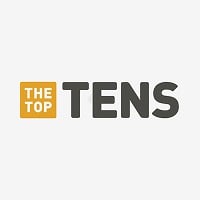 Theocracy is a Christian progressive power metal band founded in 2002 by Matt Smith of Athens, Georgia.
13
Blind Guardian - Symphonic Metal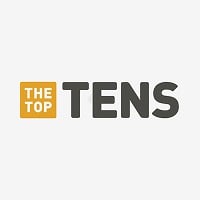 Blind Guardian is a German power metal band formed in the mid-1980s in West Germany. They are often credited as one of the seminal and most influential bands in the power metal and speed metal subgenres. Heavily influenced by Queen, they use the technique of overdubbing. They also incorporate large ...read more.
The band that does this subgenre correctly - they don't play pop songs with symphonic arrangements. They really play symphonic metal.
I actually liked symphonic metal when I heard their version of symphonic metal. - Metal_Treasure
This is cheating. These guys are power metal to the core. They are not symphonic just because they have symphonic arrangements. I'd go with a different band, like Nightwish. - MattAffterburner
Related Lists

Top Ten Rock and Metal Bands that Most TopTenners Know Probably Thanks to Metal_Treasure
Best Band Names with a Word Replaced with Treasure
Top Ten Reasons Why Metal_treasure is a Great User
Top Ten Best Lists Made by TheTopTens User Metal_treasure

Top 10 Songs Metal_Treasure Listened To the Most In 2018
List Stats
13 listings
333 days old

Top Remixes
1. Metallica - Thrash Metal
2. Ne Obliviscaris - Extreme Progressive Metal
3. Blind Guardian - Power Metal
Metal_Treasure