Top Ten American Rappers of the 2010s
Martin_Canine
The Top Ten
1
Macklemore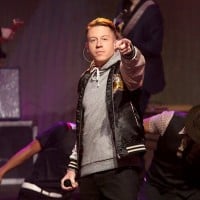 Ben Haggerty, (born, June 19, 1983) known by his stage name Macklemore and formerly Professor Macklemore, is an American singer and songwriter from Seattle, Washington.
I didn't realize you were a fan I don't know if he is number one for me but I do think he is unfairly trashed too much he is pretty good. - Powell
Never really cared for him honestly but he's definitely a decent artist. I just don't care much for his music personally. Although I will say that I think Thrift Shop is rather annoying than humurous. - cjWriter1997
Macklemore can deliver both dramatic conscious rap and fun light hearted goofy rap at such a high quality lyrical level, and with such a phenomenal delivery (he is pure fun on "Thrift Shop", then emotionally touching in his speech-like "Same Love" and then sounds almost paranoid on "Wing$") that it just has to blow your mind. The two albums he released so far (both with Ryan Lewis) are so varied in their moods, flows and topics, yet so great no matter what he tries out, I just have to put him in first place.

His best song of the decade: Wing$ - Martin_Canine
2
Lupe Fiasco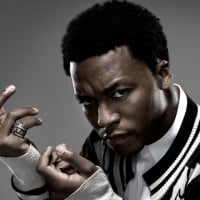 Wasalu Muhammad Jaco (born February 16, 1982), better known by his stage name Lupe Fiasco, is an American rapper, record producer, and entrepreneur. He rose to fame in 2006 following the success of his debut album, Lupe Fiasco's Food & Liquor. He also performs as the frontman of rock band Japanese Cartoon ...read more.
Lupe Fiasco's lyrics can be accurately summed up in the title of a controversial documentary: An uncomfortable truth.
Sure, there are points when he tip toes towards conspiracy theories, but unlike that B.o.B. bull, here it works well: what Fiasco essentially does is making you think. About how business and industry work, about how politics work, and about how media can affect people's behavior and conceptions. And he does that at an exceptional lyrical level. And there is no nonsense about lizard people and sacrifices (except for metaphors maybe).

His best song of the decade: Unforgivable Youth - Martin_Canine
3
Drake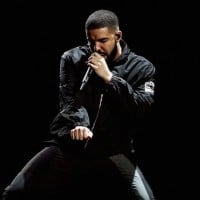 Aubrey Drake Graham, known professionally as Drake, is a Canadian rapper, singer, songwriter, record producer and actor, born on October 24, 1986 in Toronto, Canada. He started his career on Canadian reality show "Degrassi: The Next Generation".
I enjoy some of his music but sometimes it comes off as generic. Every once in a while we will get something great from him but there is still a lot of duds to get through.

Also I think Drake is actually Canadian. - cjWriter1997
Drake is awesome. He actually talks about personal feelings, and his songs are like life is: often it can be depressing and your heart is broken, but then again, you have fun and can just overcome it all. Sometimes you make yourself enemies, then you get angry and wish them terrible things.
Drake's songs work on a very emotional level, even though a lot of people seem to dismiss this aspect.

His best song of the decade: Energy - Martin_Canine
4
Kendrick Lamar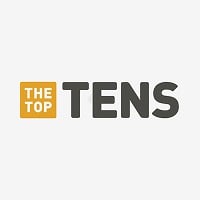 Kendrick Lamar Duckworth (born June 17, 1987) is an American rapper and songwriter. Raised in Compton, California, Lamar embarked on his musical career as a teenager under the stage name K-Dot, releasing a mixtape that garnered local attention and led to his signing with indie record label Top Dawg ...read more.
He's an acquried taste to some but honestly I fell in love upon first listen. Swimming Pools was the song to break the ice between me and Kendrick's music. I've been a fan since. - cjWriter1997
I must say, I'm not such a big fan of "To Pimp a Butterfly", it's just to difficult to listen to. While I embrace musical experiments, there needs to be a clear beat for me to fully enjoy it. I only say that so people won't complain on why I only put him 4th place despite TPAB. I enjoy his other albums much more. That being said, Lamar is a bit like a hip hop version of the 60s and 70s poetry. He makes heavy use of associations and by drawing them together he creates powerful and often frighteningly realistic imagery. He is not like most other rappers, neither mainstream rappers nor conscious rappers, he is an art project that just happens to be in the hip hop genre.

His best song of the decade: Swimming Pools (Drank) - Martin_Canine
The fact that this man is not número uno... I won't ever be able to sleep again.
5
Eminem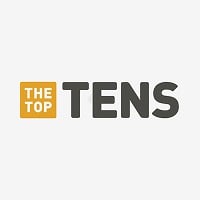 Eminem, born Marshall Bruce Mathers III, is an American rapper, actor and music producer born on October 17, 1972 in St. Joseph, Missouri. Eminem has sold over 300 million records making him the bestselling hip-hop artist of all time. In addition to his solo career, he is a member of D12 and (with Royce ...read more.
Eminem is the greatest rapper of all time. At least in my opinion. Not because of his infamous rhyme scheme in "Lose Yourself" - German rapper Kollegah has that level of rhyming in most of his songs - but because of the psychological complexity of his characters, his ironic twists in narration, his intertextuality, his awareness, his conscious of both how he formed media and people and how they in turn formed in, and so on and so forth. I could possibly make a 50 page analysis of his song "Stan" alone based on all this aspects. That piece of lyrics (Stan) is nobel prize worthy.
Now, in the 2010s, he released 2 albums so far, "Recovery" and "The Marshall Mathers LP 2". They are great musical works that are a worthy expansion of the Eminem universe, but not among his personal best records. Yet still already have a spot in music history reserved.

His best song of the decade: Rap God - Martin_Canine
I personally find him to be very overrated and he seems to be the rapper that non-rap fans say they like to show they have "diversity" in their music taste. Stans are some of the most toxic people I met but I necessary don't hate Em's music at all. I just kind of grew out of that phase quite a while ago. I still think The Eminem Show is one of my favorite rap albums however (possibly Top 10). - cjWriter1997
6
Kanye West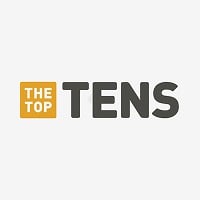 Kanye Omari West is an American rapper, songwriter, and fashion designer. He was born on June 8, 1977 in Atlanta, Georgia. After West's parents divorced, him and his single mother moved to Chicago, Illinois. At the age of 10, West temporarily moved to Nanjing, China, because his mother was teaching ...read more.
My beautiful dark twisted fantasy is a masterpiece
"My Beautiful Dark Twisted Fantasy" is my favorite English language hip hop album. Visceral, insane and excessive, musically complex, epic, with a wide broad of influences of all kinds of genres. In the context of his music, West's delivery and crazy lyrics are on point. The reason I only put him in 7th place is that if you look at the lyrics isolated from the lyrics, there simply are better writers.

His best song of the decade: listen to the entire "My Beautiful Dark Twisted Fantasy" album. I can't pick a single song. - Martin_Canine
7
Tech N9ne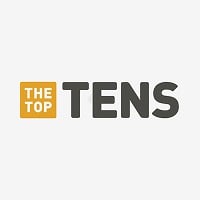 Aaron Dontez Yates, born November 8, 1971, better known by his stage name Tech N9ne, is an American rapper. In 1999, Yates and business partner Travis O'Guin founded the record label Strange Music. He has sold over two million albums and has had his music featured in film, television, and video games. ...read more.
I personally think of Tech N9ne as the American counterpart to German rap. His beats, flows, techniques, his stage persona, his doubletime raps, everything is granted to make him a superstar in Germany if he was only a bit more well known in the US. That is mostly because Kollegah (Germany's biggest rap superstar of the 2010s) is also influenced by Tech N9ne (the rhyme scheme in "Aw Yeah?" "Audire Domine / No fear the only way / flatten the beast / hacking for peace / packing a piece / snappin' police" is a typical Kollegah rhyme scheme)
Tech N9ne is stylistical perfection, a great show, and occasionally also consciousness.

His best song of the decade: Aw Yeah? (InterVENTion) - Martin_Canine
8
Shaggy 2 Dope
I put both members of ICP in 8th place as a tie.

Since the mid-to-late 90s, ICP deliver a mix of fun splatter songs, some serious issues, disturbing horrorcore and stupid humor, all merged in a bowl of a creative and unique sounds served in a fictional universe, the Dark Carnival. In the 2010s, they perfected their style, and in the also doubled the amount of sinister, dark songs.
And while you might shake your head at how I can praise them, I (as well as most other German language genre fans who know them) can only wonder about why you would hate them.

Their best song of the decade: Where's God? - Martin_Canine
9
Joey Badass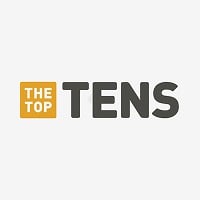 Jo-Vaughn Virginie Scott, better known by his stage name Joey Badass, is an American hip hop recording artist and actor.
10 Violent J
The Contenders
11
Big Sean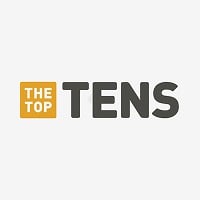 Sean Michael Leonard Anderson, known professionally as Big Sean, is an American hip hop recording artist from Detroit, Michigan.
Big Sean has a nice flow that makes almost everything he raps sound absolutely fitting. I did not necessarily put him here because of his lyrics, but because of how his vocal delivery fits to the music. That once was what hip hop is about. And I know that "Dance (A$$)" sucks, but he has several other songs as well.

His best song of the decade: Paradise - Martin_Canine
12
Danny Brown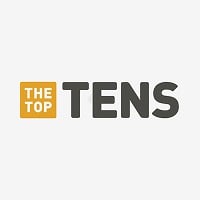 Daniel Dewan Sewell, known professionally as Danny Brown, is an American rapper. He is best known for his individuality, being described by MTV as "one of rap's most unique figures in recent memory".
13 Lil Ugly Mane
14
Hopsin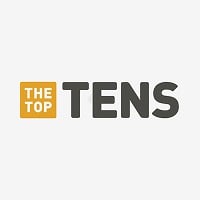 Marcus Jamal Hopson, better known by his stage name Hopsin, is an American rapper, record producer, director and actor from Los Angeles, California. Hopsin was born on July 18, 1985. His first album was called Emurge but he's best known for his album titled Raw.
15 J.Cole
BAdd New Item