Top 10 Kids Shows That Adults Enjoy
The Top Ten
1
SpongeBob SquarePants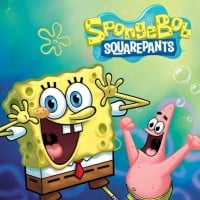 SpongeBob SquarePants is an American animated television series created by marine biologist and animator the late Stephen Hillenburg for Nickelodeon. SpongeBob is currently the most popular show on Nickelodeon, as well as the longest running show, running for 23 years, and is beginning its 13th season. The show revolves around a sea sponge called SpongeBob SquarePants and his adventures under the sea. The show is considered to be one of the best Nickelodeon and cartoon shows of all time.
Anyone who says it's just a dumb kids show has clearly never watched it and seen all the clever adult themes and jokes I.e an entire episode about trying to get away with murder
I still like this show at age 20, some episodes still make me laugh, the fun song still makes me laugh, and chocolate!, and wah wah wah, will you cut that out, and some other funny scenes
My Dad used to watch this show until he got tired of it, & why, because the new seasons were getting so bad.
My parents hate it. They find it annoying and immature. I kind of agree with them tbh, but some may disagree.
2
Avatar: The Last AirBender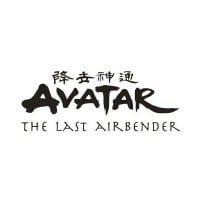 Avatar: The Last Airbender is an American animated television series that aired for three seasons on Nickelodeon from 2005 to 2008. Avatar: The Last Airbender is set in an Asiatic-like world in which some people are able to manipulate the classical elements by use of psychokinetic variants of Chinese martial arts, known as "bending". This show is often seen as one of the greatest cartoons of all time and is commonly thought to be an anime.
Surprisingly, it had amazing detail as a Nickelodeon show, which is why adults like the show. There's a possibility that it's the only Nick show to end. Avatar would soon have a spin-off titled The Legend of Korra.
@Kiteretsunu It actually is for kids, it's aimed at kids though it earned itself an adult fanbase. Just because it earned adult fans, that doesn't make it an adult show, I don't remember seeing any swearing and boobs in that show.
I don't think it's only for kids. It has a pretty good story for adult viewing too.
I used to enjoy watching this show as a kid and will still watch it as an adult.
3
Adventure Time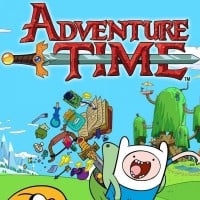 Adventure Time is an American animated television series created by Pendleton Ward for Cartoon Network. The series follows the adventures of a boy named Finn (voiced by Jeremy Shada) and his best friend and adoptive brother Jake (voiced by John DiMaggio)—a dog with the magical power to change shape and size at will. Finn and Jake live in the post-apocalyptic Land of Ooo. Throughout the show, they interact with the other main characters Princess Bubblegum (voiced by Hynden Walch), the Ice King (voiced by Tom Kenny), and Marceline the Vampire Queen (voiced by Olivia Olson). The series is based on a short produced for Nicktoons and Frederator Studios' animation incubator series Random! Cartoons. After the short became a viral hit on the Internet, Cartoon Network commissioned a full-length series that previewed on March 11, 2010, and officially premiered on April 5, 2010. On September 29, 2016, it was confirmed by Cartoon Network that this season would be the show's last. The last episode ...read more.
This show is amazing and my whole family watches it, minus my buzzkill of a mom.
4
Phineas and Ferb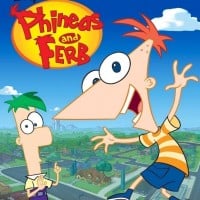 Phineas and Ferb is an American animated comedy-musical television series. Originally broadcast as a one-episode preview on August 17, 2007 and again previewed on September 28, 2007, the series officially premiered on February 1, 2008 and ended on June 12, 2015 on Disney Channel, and follows Phineas Flynn and his British stepbrother Ferb Fletcher on summer vacation.
My whole family, including me, is fans of this show and it's a part ofy childhood.
Adults enjoy the show for promoting creativity.
Nah, its just for kids.
5
Looney Tunes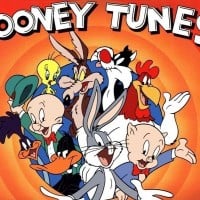 Looney Tunes is an American animated series of comedy short films produced by Warner Bros. from 1930 to 1969 during the golden age of American animation, alongside its sister series Merrie Melodies.
My grandma loves shows like this, The Flintstones, Tom and Jerry, and other old cartoons.
Only 34, but I love those. They used to show them at 11 am on Saturdays back in the 80's
My parents love this.
6
Batman:The Animated Series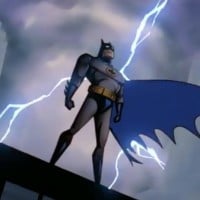 7
My Little Pony: Friendship Is Magic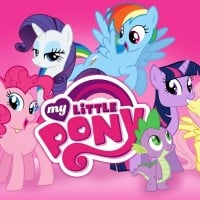 My Little Pony: Friendship Is Magic is an animated children's television series based on the fourth incarnation of Hasbro's My Little Pony franchise. The show follows a studious unicorn (later an alicorn) pony named Twilight Sparkle (Tara Strong) and her friends Applejack (Ashleigh Ball), Rarity (Tabitha St. Germain), Fluttershy (Andrea Libman), Rainbow Dash (Ball), Pinkie Pie (Libman), and dragon assistant Spike (Cathy Weseluck). They travel on adventures and help others around Equestria while solving problems that arise in their own friendships.
BEST SHOW EVER! When I was six years old, it was the first day of elementary school and I was looking for something to watch while I ate my breakfast. I remembered watching My Little Pony (the older versions) when I was really little and not really getting into it, but I saw this new and updated version on Netflix and decided to give it a shot. I finished the first episode before I had to go to school, and I was HOOKED. The entire day, I was just thinking, "What's gonna happen?" because the episode left off on a total cliffhanger. Now I'm fourteen years old and still completely hooked. On the first day of high school, I watched the first episode again (for like the 20th time by now) and nostalgia hit me so hard. First day of elementary school, first day of high school. I have a special attachment to this show and totally recommend it to anyone who's willing to give it a shot. Never judge a book by it's cover.
I know a variety of people who watch this, mostly intellectuals. Don't judge by its cover.
I'm not an adult but I'm a male pre-teen and I like this show.
I used to wonder what friendship could be.
8
Victorious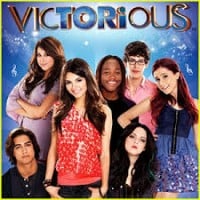 Victorious is an American sitcom created by Dan Schneider that originally aired on Nickelodeon from March 27, 2010 through February 2, 2013 . The series revolves around aspiring singer Tori Vega, a teenager who attends a performing arts high school called Hollywood Arts High School, after taking her older sister Trina's place in a showcase while getting into screwball situations on a daily and more and more adventures. Tori Vega is played by actress Victoria Justice.
I used to watch this show all the time when I was 11 and 12, and I still enjoy it.
9
Pokemon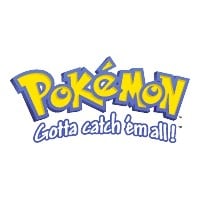 Pokémon, abbreviated from the Japanese title of Pocket Monsters and currently advertised in English as Pokémon: The Series, is a Japanese anime television series, which has been adapted for the international television markets. It was first broadcast in Japan on April 1, 1997, in the United States on September 8, 1998.
This was my childhood
If your consider me an adult then sure but I will always love Pokemon
10
Drake and Josh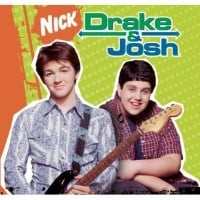 Drake & Josh is an American television sitcom created by Dan Schneider for Nickelodeon. The series follows the lives of two teenage boys with opposite personalities, Drake Parker (Drake Bell) and Josh Nichols (Josh Peck), who become stepbrothers. Both actors previously appeared in The Amanda Show along with Nancy Sullivan, who plays Drake and Megan's mother in the series. Miranda Cosgrove plays Megan, Drake's mischievous younger sister, and Jonathan Goldstein plays Walter, Josh's father. The series' opening theme song, "Found a Way", is written by Drake Bell and Backhouse Mike and performed by Bell. The series ran from January 11, 2004, to September 16, 2007, totaling 57 episodes in 4 seasons. It also had two TV films: Drake & Josh Go Hollywood and Merry Christmas, Drake & Josh. ...read more.
The Contenders
11
Scooby Doo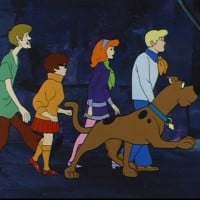 I miss this show!
12
The Transformers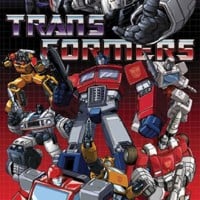 My dad used to turn on the TV set to watch this show after school back in the 80s.
13
Tom and Jerry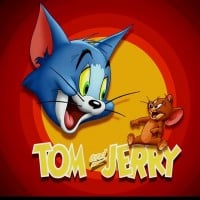 Tom and Jerry is an American animated series of comedy short films created in 1940 by William Hanna and Joseph Barbera. Best known for its 161 theatrical short films by Metro-Goldwyn-Mayer, the series centers on a rivalry between the title characters Tom, a cat, and Jerry, a mouse. Many shorts also feature several recurring characters.
This is the only good kid show that my grandparents like.
My dad likes this.
14
Sam and Cat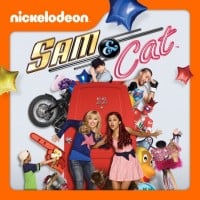 Sam & Cat is an American teen sitcom that originally aired from June 8, 2013, to July 17, 2014, on Nickelodeon. It is a crossover spin-off/sequel of both iCarly and Victorious.
15
Gravity Falls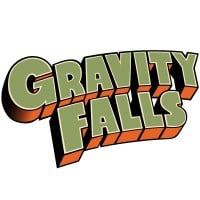 Gravity Falls is an American animated television series produced by Disney Television Animation that first aired on Disney Channel, and then on Disney XD from June 15, 2012 to February 15, 2016. The series follows the adventures of Dipper Pines and his twin sister Mabel in the fictional town of Gravity Falls, Oregon, while on summer vacation.
16
Boy Meets World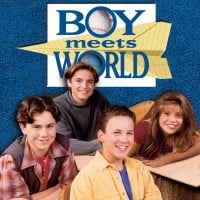 Boy Meets World is an American coming-of-age sitcom created by Michael Jacobs and April Kelly that aired on ABC for seven seasons between September 1993 and May 2000. The series centers on Cory Matthews (Ben Savage) and his friends and family, as he progresses from childhood to adulthood. Episodes chronicle the everyday events of Cory's home and school life; his teacher and neighbor George Feeny (William Daniels) delivers life lessons as Cory learns to cope with social and personal issues of adolescence. Cory has strong relationships with his older brother Eric (Will Friedle), younger sister Morgan (Lily Nicksay), and parents, Amy (Betsy Randle) and Alan (William Russ). Cory's friendship with ...read more.
17
Powerpuff Girls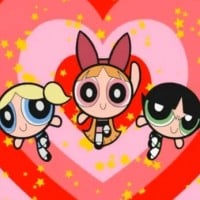 The Powerpuff Girls is an American animated television series created by animator Craig McCracken for Cartoon Network.
18
Kickin' It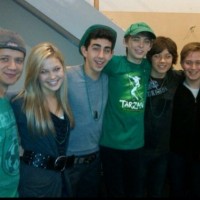 Kickin' It is an American martial arts-inspired comedy television series that originally aired on Disney XD from June 13, 2011 to March 25, 2015. Created and executive produced by Jim O'Doherty, the series is rated TV-Y7 and follows the karate instructor at an under-performing martial arts academy, played by Jason Earles, and his five misfit students, played by Leo Howard, Dylan Riley Snyder, Mateo Arias, Olivia Holt, and Alex Christian Jones.
19
Jessie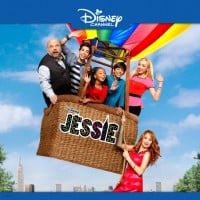 Jessie is an American sitcom that originally aired on Disney Channel from September 30, 2011 to October 16, 2015. The series was created and executive produced by Pamela Eells O'Connell and stars Debby Ryan as Jessie Prescott, a small town Texas girl who moves to New York City to try to become an actress, but instead she becomes a nanny to a high-profile couple's four children: Emma Ross (Peyton List), Luke Ross (Cameron Boyce), Ravi Ross (Karan Brar), and Zuri Ross (Skai Jackson).
20
Good Luck Charlie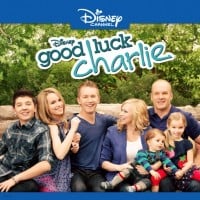 Good Luck Charlie is an American sitcom that originally aired on Disney Channel from April 4, 2010, to February 16, 2014. The series' creators, Phil Baker and Drew Vaupen, wanted to create a program that would appeal to entire families, not just children.
I watched this in camp
21
Rocko's Modern Life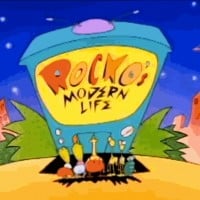 Rocko's Modern Life is an American animated television series created by Joe Murray for Nickelodeon. The series centers on the surreal life of an anthropomorphic Australian-immigrant wallaby named Rocko as well as his friends: the gluttonous steer Heffer, the neurotic turtle Filburt, and Rocko's faithful dog Spunky.
Rocko's Modern Life was a show I watched as a kid on Nickelodeon, and it was always one of my favorites. It's only gotten more interesting to me as I've gotten older; the jokes that were WAY too adult for a child audience, the wonderfully wacky animation, and the characters themselves make Rocko one of the best kids' T.V. shows that you can watch as an adult.
I watched Rocko's Modern Life on Paramount+ and I can understand the adult humor used on the show. This show didn't age that much badly.
Adults watch it for nostalgia and the jokes they snuck past the censors.
Actually one of the best satire shows out there, in all honesty
22
K.C. Undercover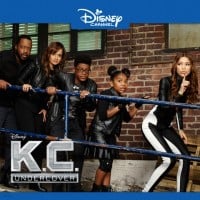 K.C. Undercover is an American sitcom developed for Disney Channel, created by Corinne Marshall and executive produced by Rob Lotterstein.
23
The Flintstones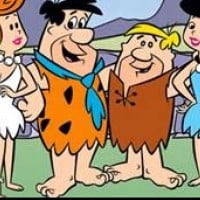 The Flintstones is the first animated prime-time American television series. It was broadcast from September 30, 1960 to April 1, 1966 on ABC.
I love the Flintstones. The only problem is, this show was NOT originally made for kids. It aired at prime time, so the whole family watched it, including the adults. That's why there's so much sophisticated humor in there.

So while this show IS great and lovable, I'm not sure if it really belongs on THIS list.
24
Ed, Edd n Eddy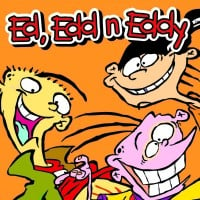 Ed, Edd n Eddy is a Canadian-American animated comedy television series created by Danny Antonucci for Cartoon Network, and the sixth of the network's Cartoon Cartoons. The series revolves around three preteen boys: Ed, Edd "Double D," and Eddy—collectively known as "the Eds"—who live in a suburban cul-de-sac in the fictional town of Peach Creek. Under the unofficial leadership of Eddy, the trio frequently invent schemes to make money from their peers to purchase their favorite confectionery, jawbreakers. Their plans usually fail, leaving them in various, often humiliating, predicaments. Adult cartoonist Antonucci was dared to create a children's cartoon; while designing a commercial, he ...read more.
Sarah and Jimmy riding Ed and Eddy like horses

Eddy riding Victor the goat
25
iCarly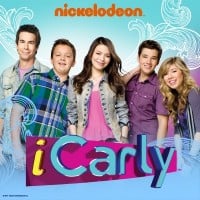 iCarly is an American teen sitcom that ran on Nickelodeon from September 8, 2007 until November 23, 2012. The series, created by Dan Schneider, focuses on teenager Carly Shay, who creates her own web show called iCarly with her best friends Sam Puckett and Freddie Benson.
I used to watch this show all the time and I still like it.
PSearch List